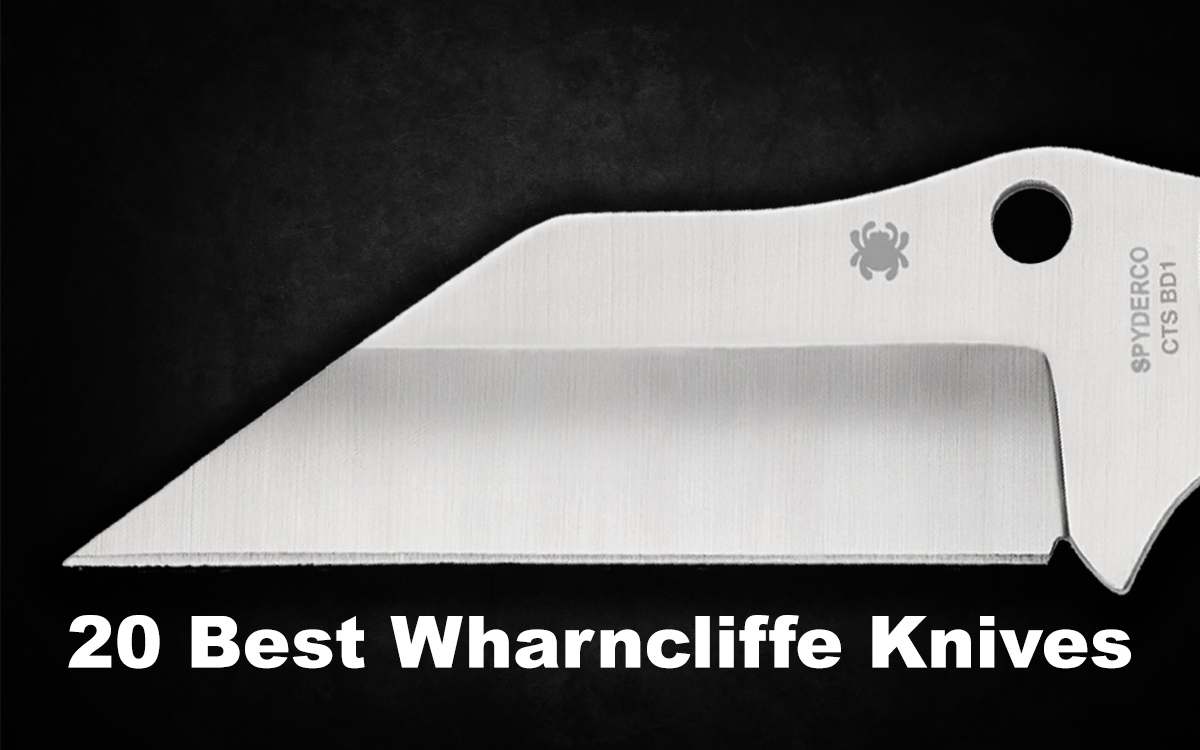 For nearly two centuries, the Wharncliffe blade design has remained a staple of the knife community.
While the function has evolved from a whittling knife to more of a self-defense or EDC purpose, the Wharncliffe continues to be a useful tool.
A few weeks back, I wrote about the History of the Wharncliffe, and now I'm taking it to the next step with a look at the best production knives with Wharncliffe blades.
I'm capping the list at 20, although I will undoubtedly be missing a few essential additions, so let me know in the comments.
1. Spyderco Yojimbo 2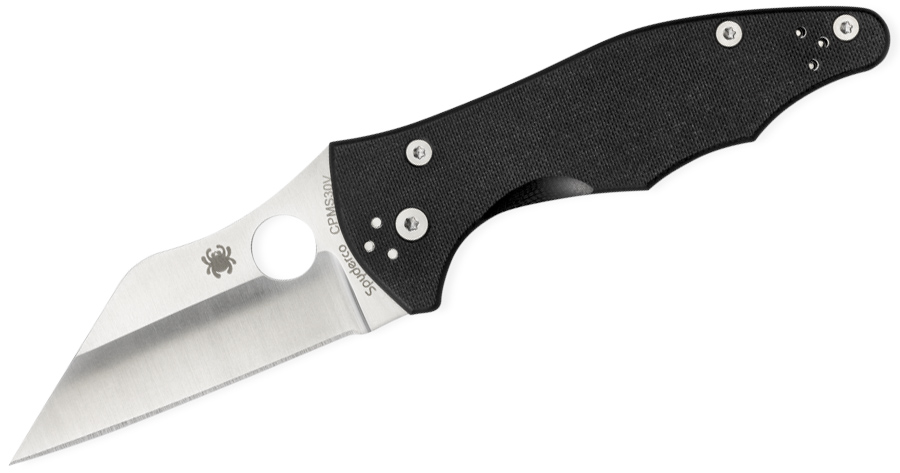 I wanted to start off with the Ronin because this is pretty much where the modern interpretation and tactical obsession with the Wharncliffe blade came from.
The origins of the knife are documented in the History of the Wharncliffe, but self-defense expert Michael Janich wanted a superb cutting knife for a self-defense tool. After extensive testing, he found the Wharncliffe blade — with its piercing point and flat edge — was best.
He created the Ronin fixed blade with knife maker Mike Snody. It was picked up by Spyderco briefly but it was ahead of its time. Eventually, it came back in a second iteration.
The Ronin was then made into a folding version known as the Yojimbo. While the Ronin is still around and previously held this spot, it has been out of stock for years.

2. CRKT Delilah's PECK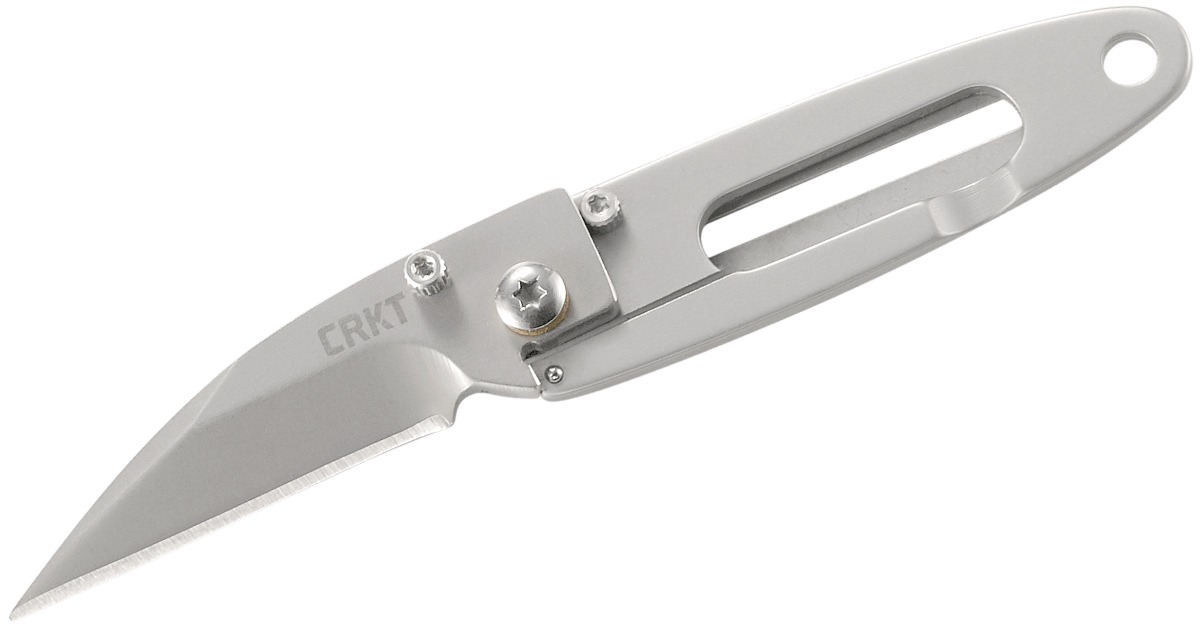 Ed Halligan was a master of minimalism. It all started with his KISS (Keep It Super Simple) knife that was barebones but beloved. He took the concept of a minimalist and compact knife to the next level with the PECK (Precision Engineered Compact Knife).
This tiny knife weighs 0.9 ounces and features a 1.75-inch Wharncliffe blade design. What's interesting about the inclusion of a Wharncliffe blade profile is that it's functional to the design of the blade. The straight edge means the edge is completely hidden with the knife rather than protruding out of the handle to cause problems.
On top of that, the Wharncliffe is suited for all types of tasks.

3. KA-BAR TDI LDK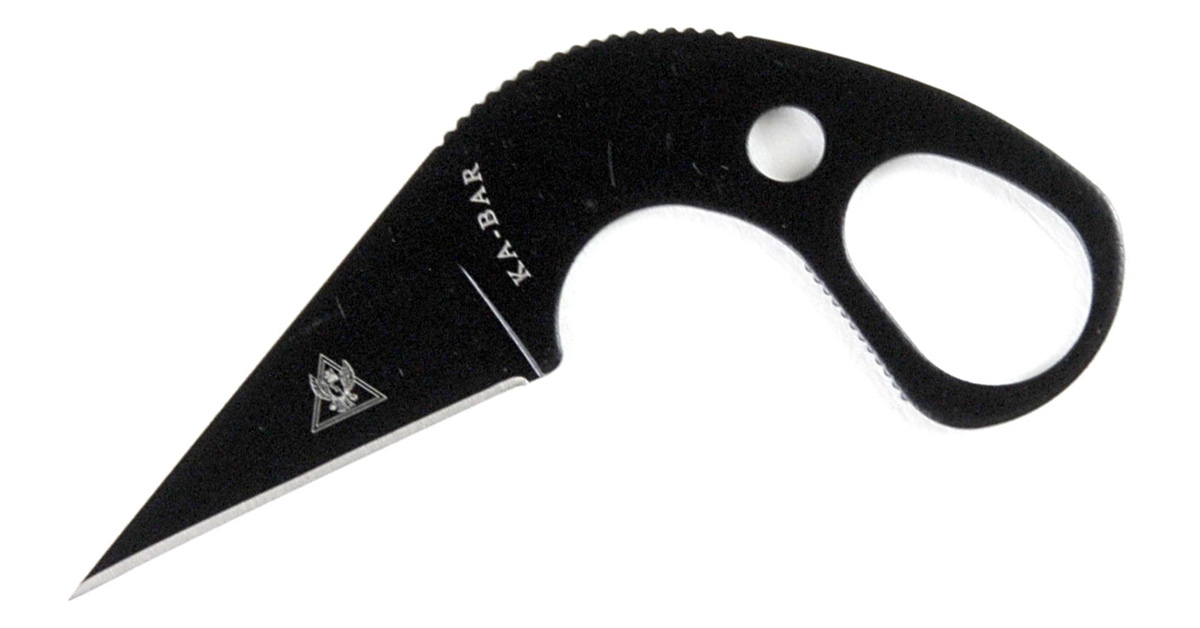 The KA-BAR TDI Last Ditch Knife takes cues from Janich's Ronin. This small fixed blade is made to be used in last ditch self-defense situation. The overall length is only 3.6 inches and it is meant to be put in its sheath in a boot or wallet. The backup knife is great at slashing and piercing.

4. Spyderco Rockjumper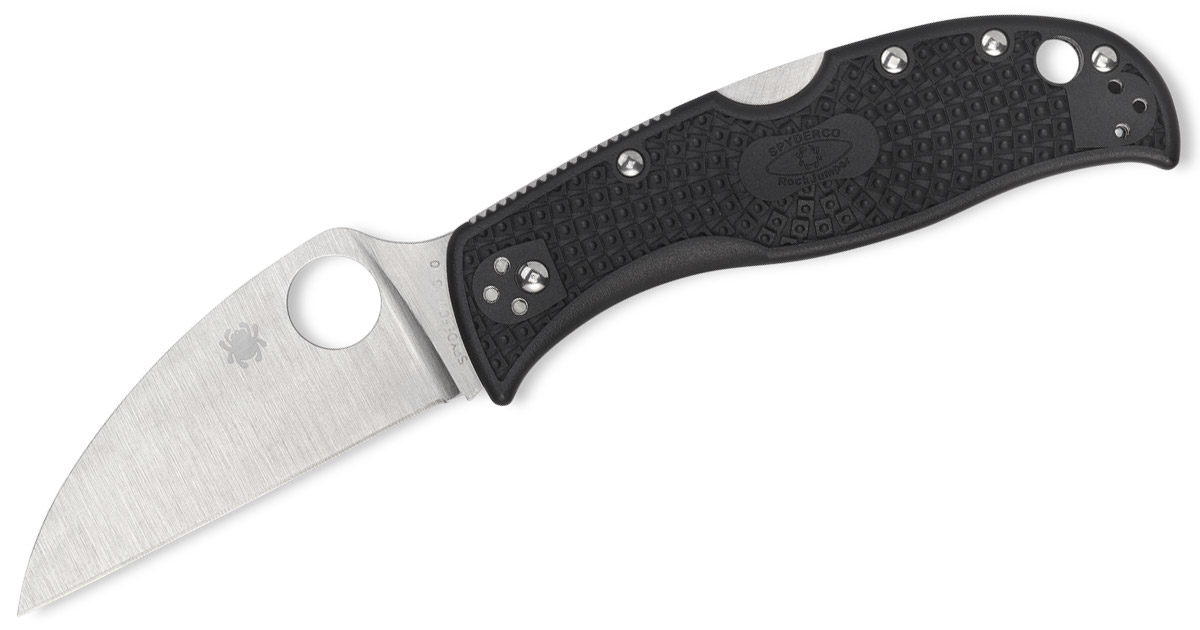 If the last few years of Spyderco could be defined by a single word it would have to be Wharncliffe. Not only has the brand committed to making Wharncliffe versions of most of its classics (more to come) but they've developed newer models with Wharncliffe blades.
The Rockjumper was created with rock climbers in mind, but it works well as an EDC.

5. Kershaw Leek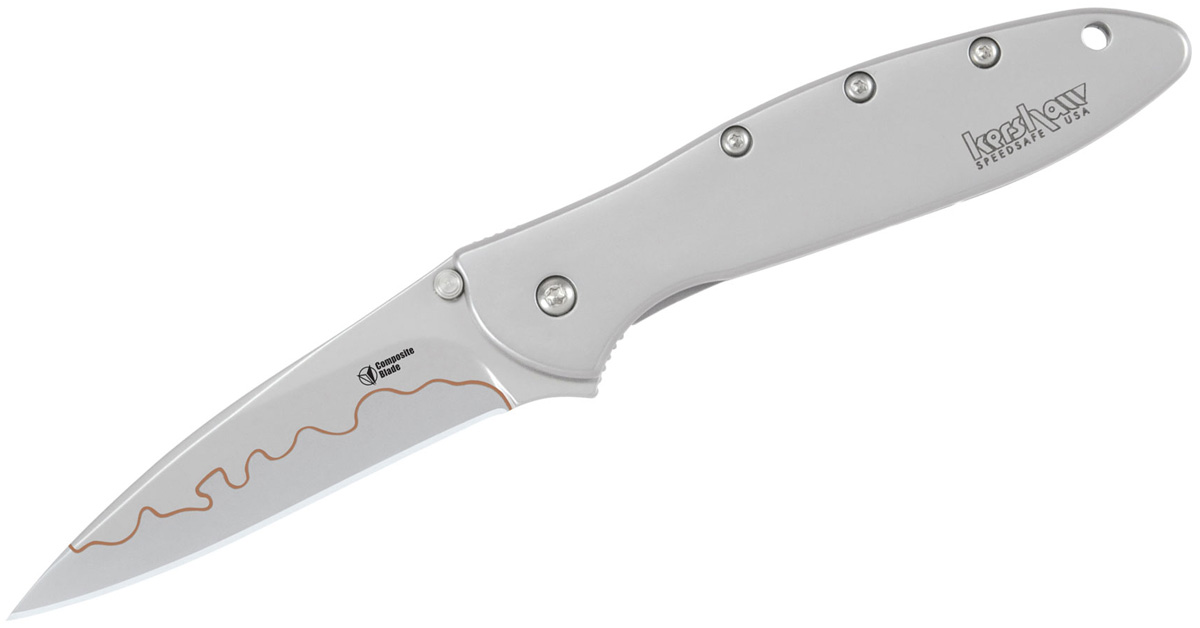 Wait, the Kershaw Leek? Although Kershaw calls it a modified drop point, I would classify it more as a modified Wharncliffe. Janich says a Wharncliffe must have a straight edge, but the gentle curve of the Leek edge is just subtle enough to be nearly straight.
What else is there to say about the Leek that hasn't already been said? This is an EDC all-timer.

6. Case CopperLock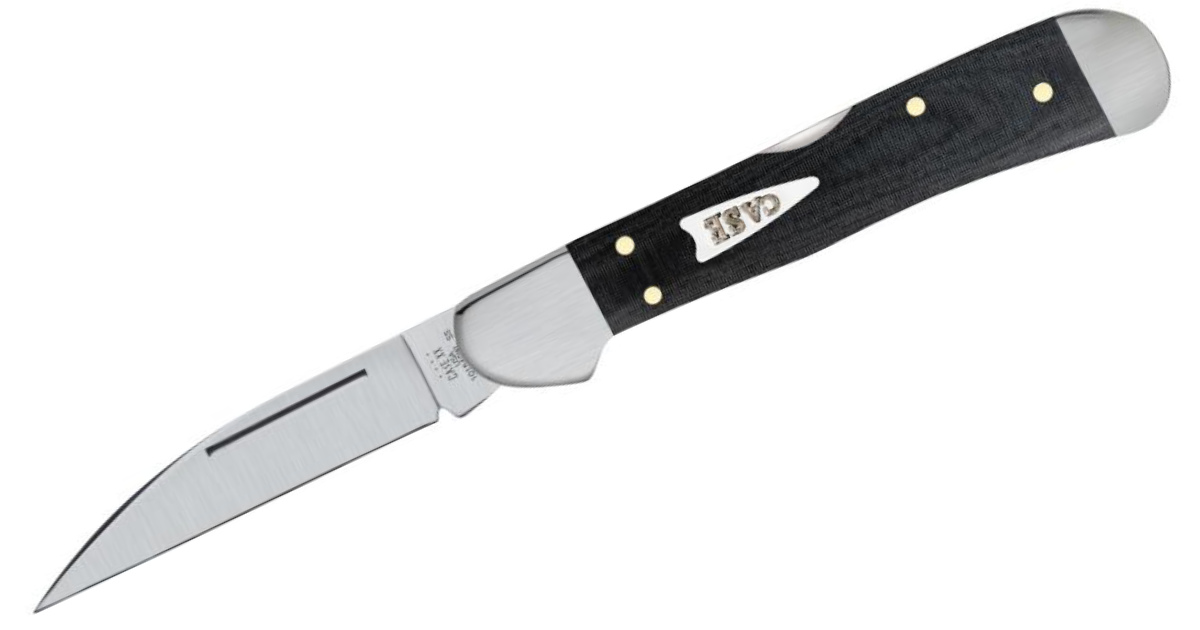 So far, we've only seen modern interpretations of the Wharncliffe. The CopperLock — though a relatively recent pattern — shows the original design and intent of the blade. The spine curves more gradually to a point than the tactical iterations of the blade style.
This is a solid Case knife.

7. CRKT Swindle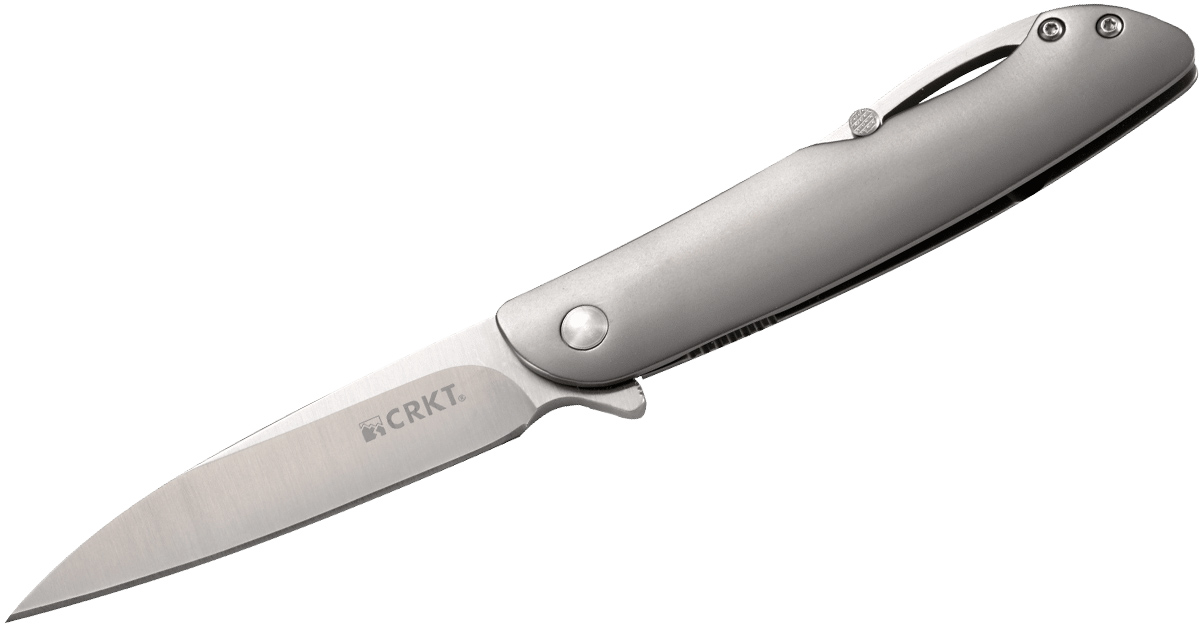 The Swindle is the second of many CRKT models that use the Wharncliffe blade well. Like the Leek, this is a Ken Onion design. Because it has a curve in the edge, this is more of a modified Wharncliffe but it does the job well.
The knife itself has a 3.2-inch blade and a stainless steel handle. It won Most Innovative Import Design at Blade Show.

8. Kershaw Launch 13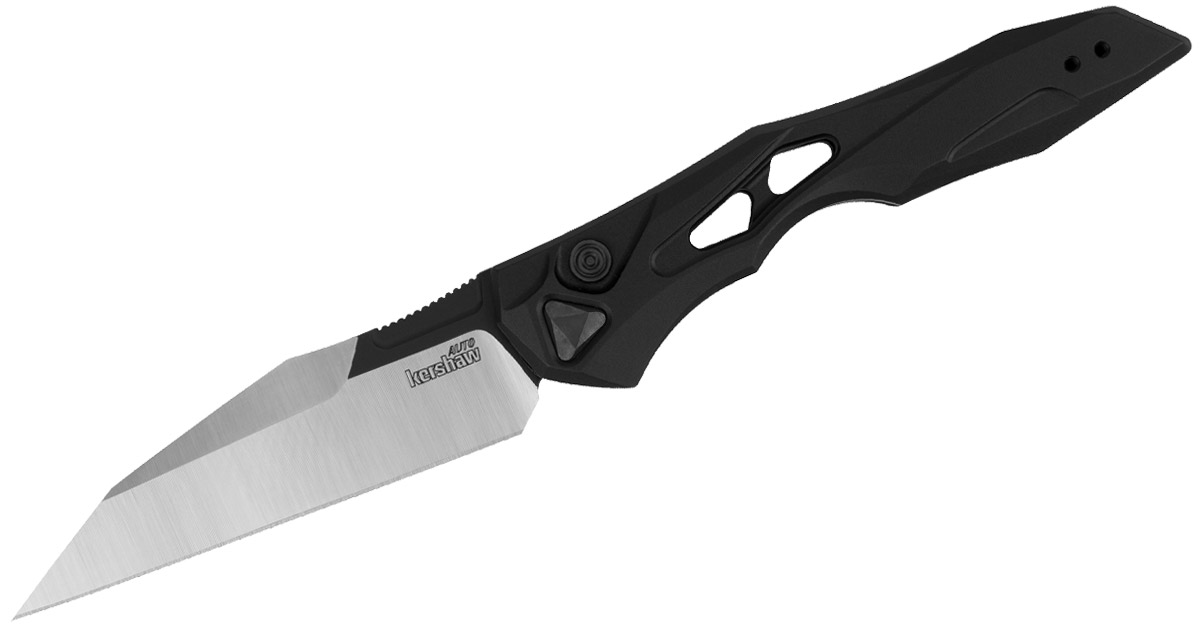 Who says Wharncliffe knives have to look old and stuffy? This automatic knife from the renowned Kershaw Launch series boasts a sleek design with a lightning fast blade.
You can't go wrong with a Wharncliffe auto that's made in the United States.

9. KA-BAR Adventure Wharnstalker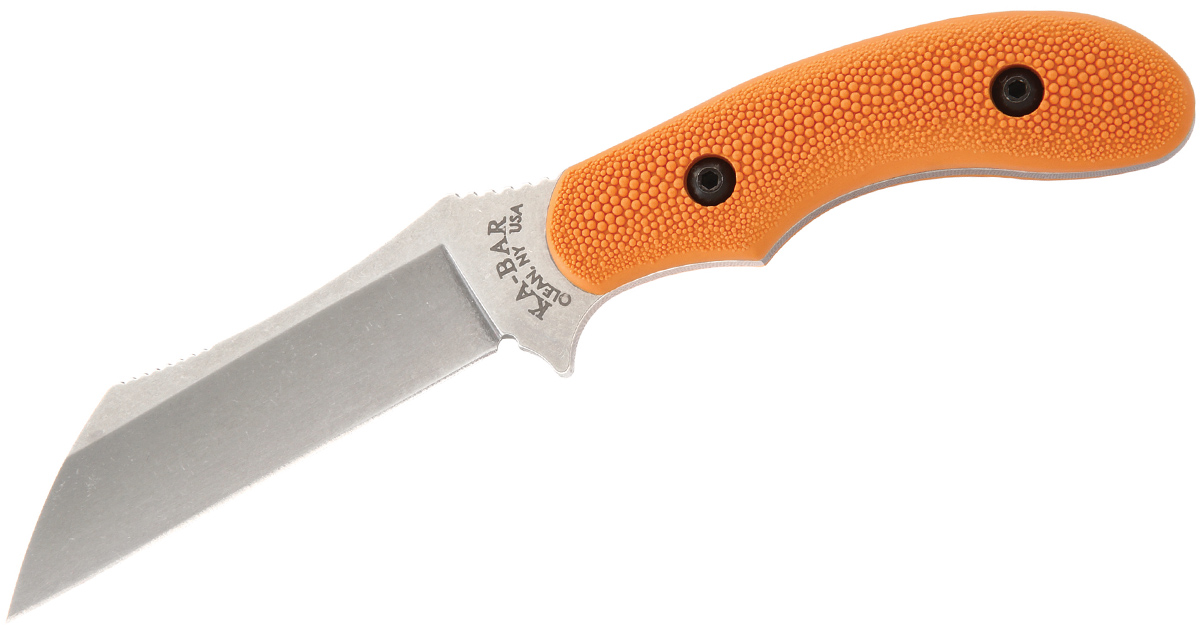 Is there a name as cool as the Wharnstalker? Probably, but it's still a good name and perfectly descriptive of this knife. This is a versatile hunting knife with a long 4-inch blade with a straight edge and piercing point.
The orange handle scales feature the Adventuregrip.

10. Spyderco Salt 2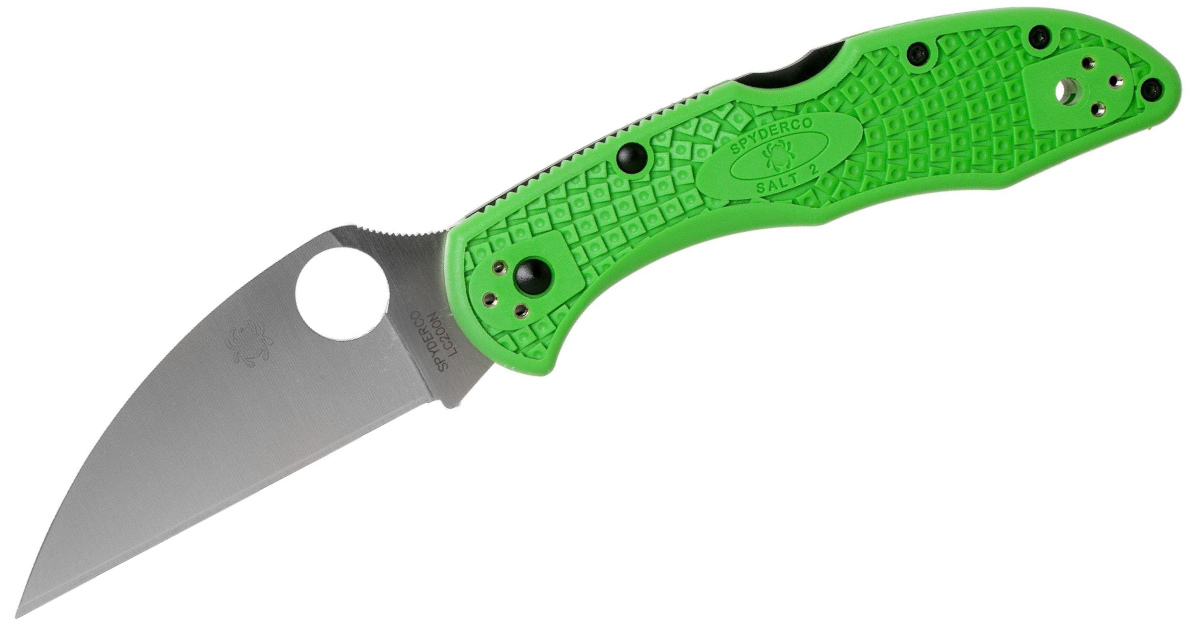 Spyderco has gone wild with their Wharncliffe knives. All of their most successful models now come in versions with Wharncliffe blades.
The Spyderco Salt 2 with Wharncliffe is among the best of these though. This knife is designed for use around the water, thanks to its LC200N rust-proof blade and bright green handle.

11. CRKT Minimalist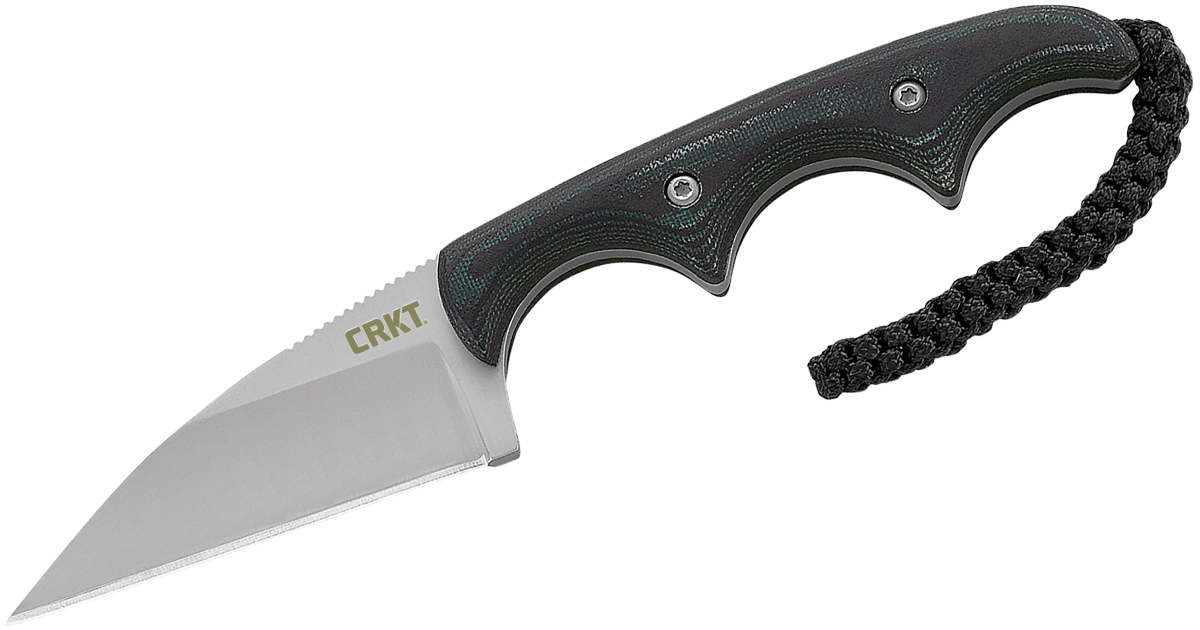 The Minimalist comes in a few different designs, including a drop point and a Bowie blade. But the best is probably the Wharncliffe. Designed by Alan Folts, this is a perfect EDC fixed blade that excels at all types of tasks. The handle is almost nonexistent but somehow still very comfortable and reliable.

12. KA-BAR Jarosz Flipper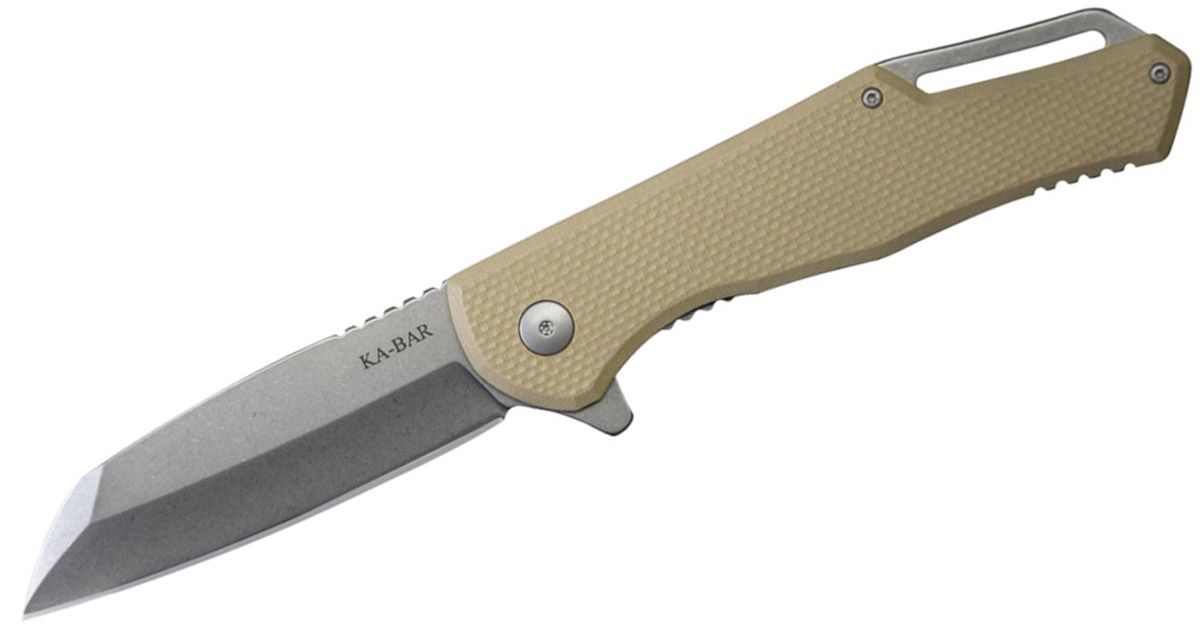 KA-BAR makes a surprising number of Wharncliffe knives, but this is the first folder with the blade profile from the brand. Designed by Jesse Jarosz, this folder flips open and comes in a Wharncliffe version.

13. Spyderco Delica Wharncliffe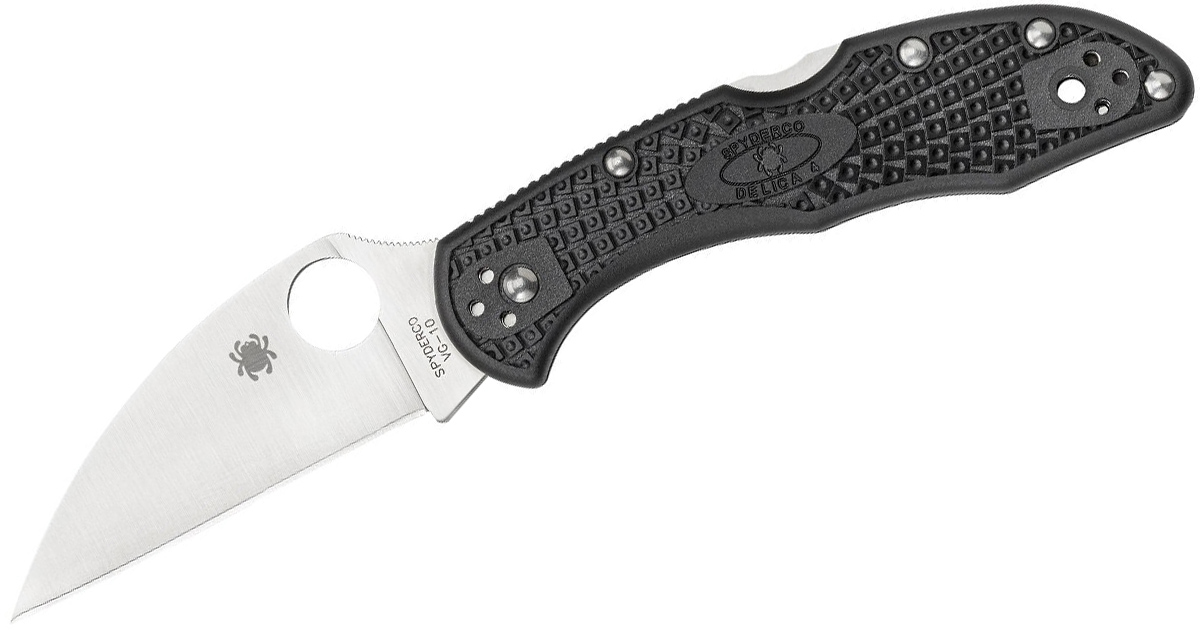 The Delica is another one of those all-timers, so you can bet there are a ton of variations of the Delica. The Wharncliffe version came about after a "hard-working end-line user" requested the knife. Spyderco responded with this knife.
It has a 2.87-inch Wharncliffe blade made from VG-10 steel. The FRN handle and backlock are the same as the original.

14. CRKT Inara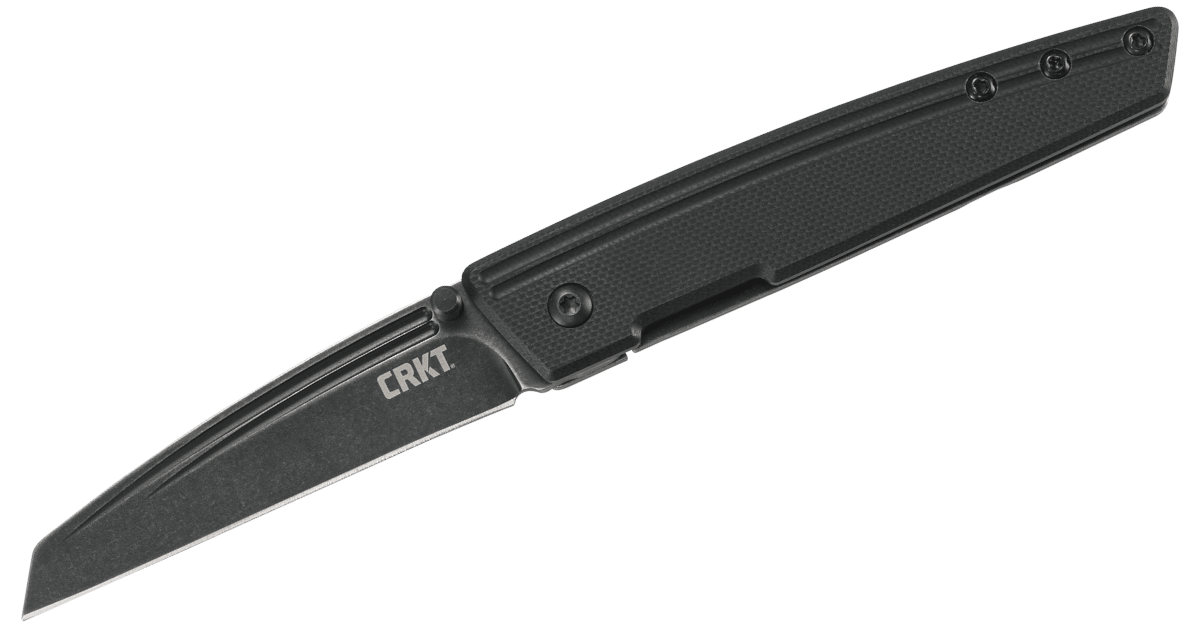 Designed by Richard Rogers, the Inara is a fascinating design with great aesthetics. This modified Wharncliffe blade is almost like a reverse tanto

15. Cold Steel Tuff Lite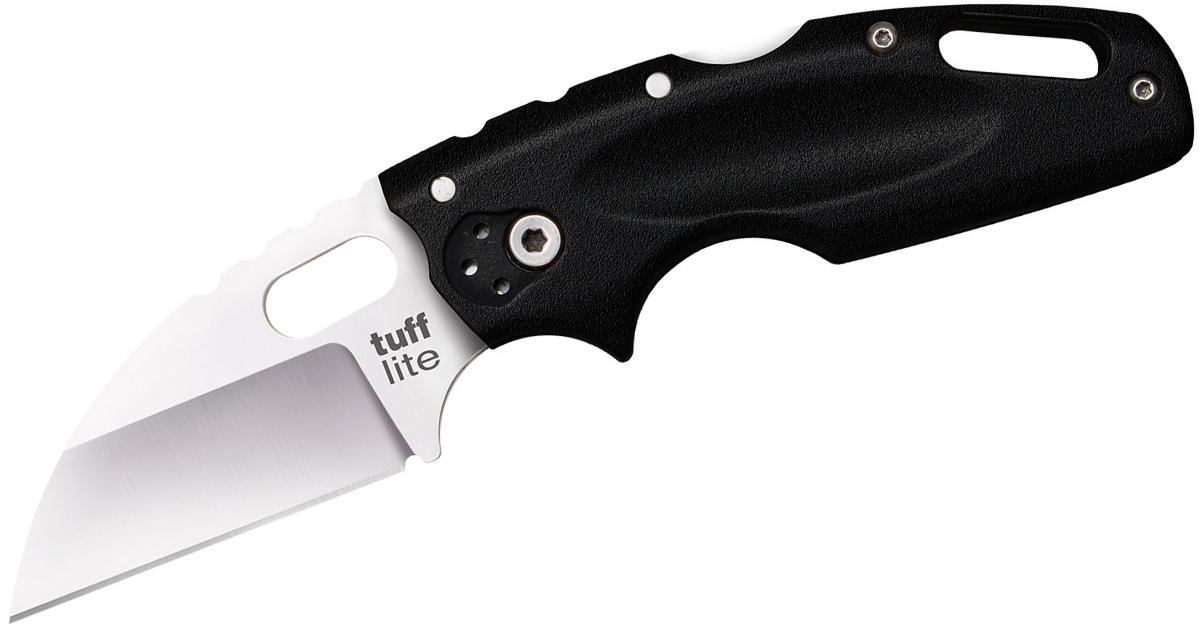 The Tuff Lite is an unlikely little knife. At a time when Cold Steel was making these huge, massive folders, they released the Tuff Lite. People love this knife.
Cold Steel calls the blade angled but it's really just a Wharncliffe blade. The length is only 2.5 inches and uses AUS8A steel. The grip allows you to choke up on the blade for more control.

16. Hogue A01 MicroSwitch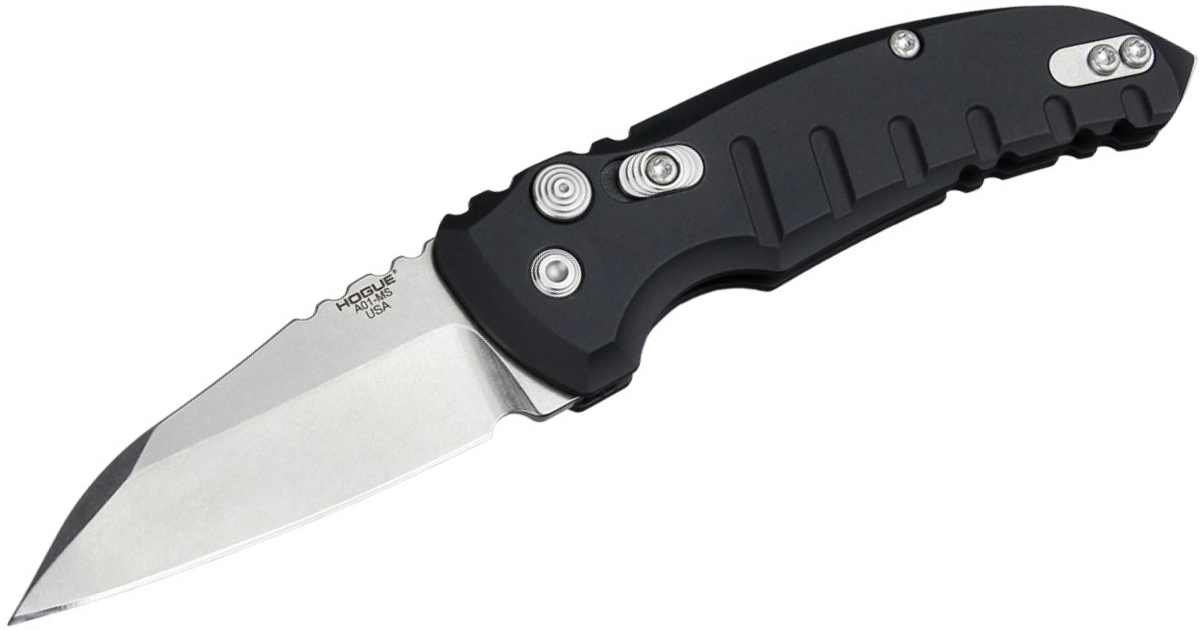 Here is another great Wharncliffe option from Hogue. This time, we have an automatic knife with a 2.75-inch blade made from CPM 154 steel. Its black aluminum handle is nicely textured for a comfortable grip.
This version is an auto and a reliable one at that. It features a safety lock mechanism to prevent accidental opening and closing. You can also get nearly the same knife but with a flipper instead.

17. CRKT CEO MicroFlipper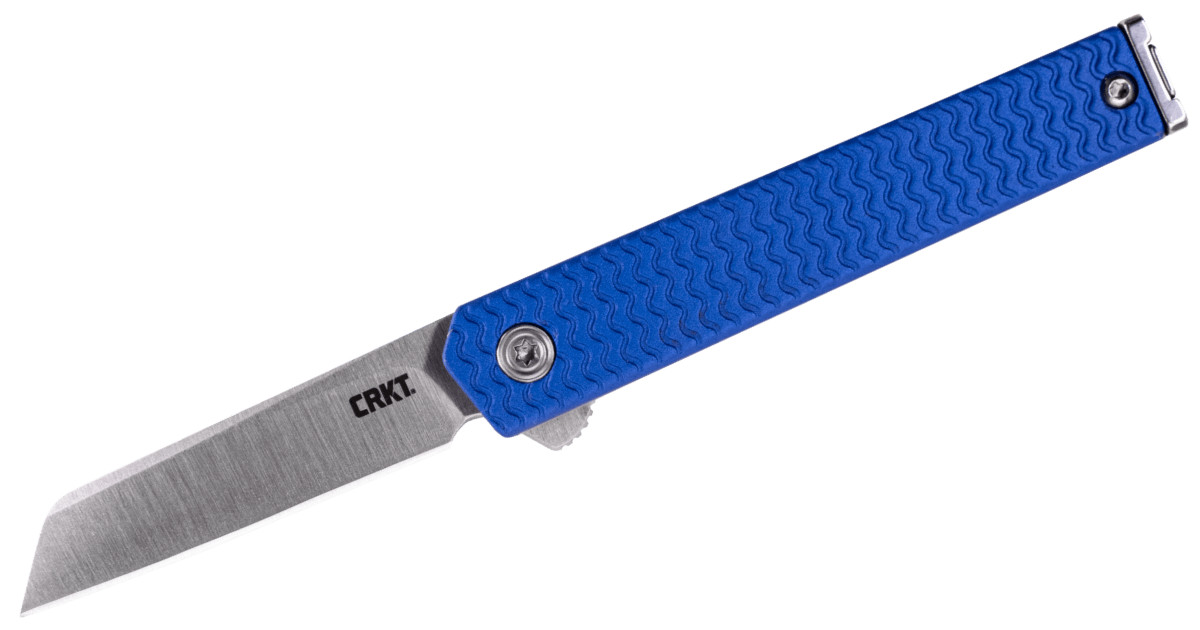 The CEO MicroFlipper is the newest addition to this list, having only come out in 2023. This is a miniature version of the beloved slim CEO everyday carry knife.
It has a small but capable 2.21-inch blade with a textured blue aluminum handle. If you're looking for a small EDC with a Wharncliffe blade, it's hard to go wrong with the CEO MicroFlipper.

18. Spyderco Swayback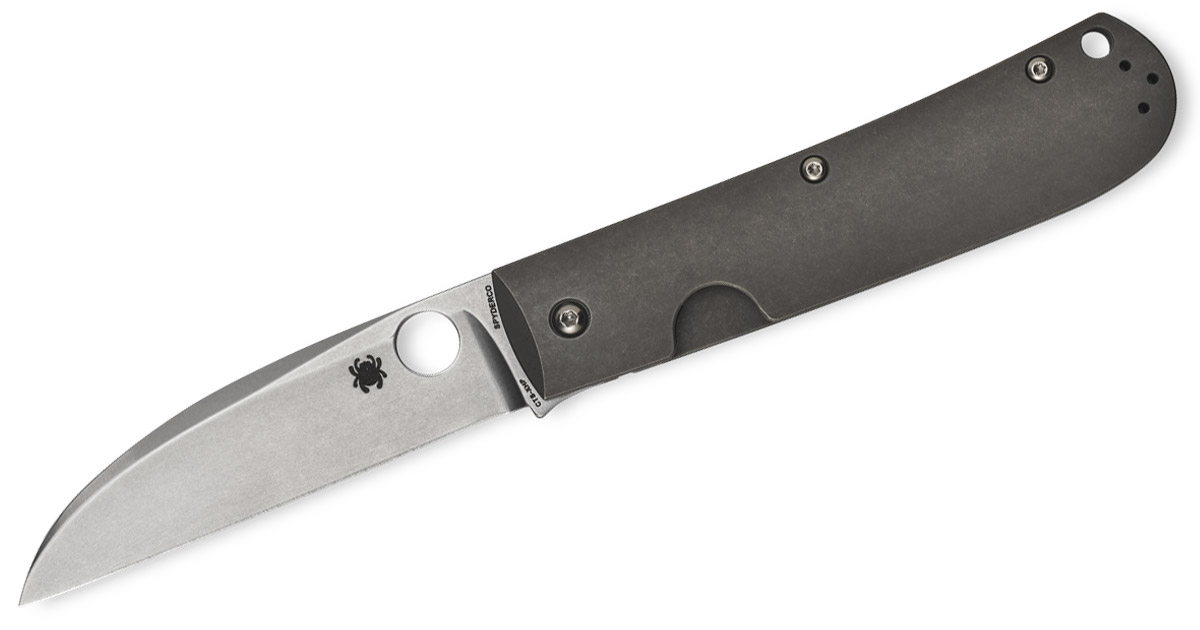 The Swayback is a classic knife design that Spyderco brought into the modern age. It features a 3.5-inch CTS XHP steel Wharncliffe blade with titanium handle scales.
It perfectly melds the old with the new.

19.  CRKT SPEW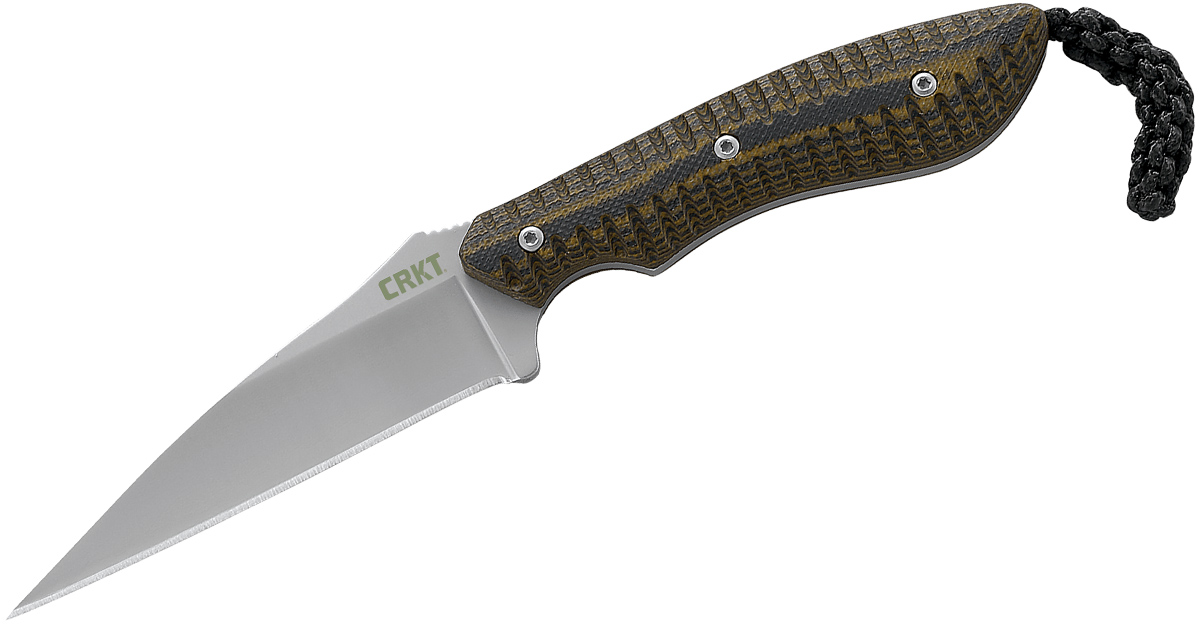 Like the Minimalist, the SPEW is designed by Alan Folts. Standing for Small, Pocket, Everyday, Wharncliffe, SPEW has a long and narrow 3-inch Wharncliffe blade. The knife is described as a compact utility knife. Its handle is G-10.

20. Hogue Deka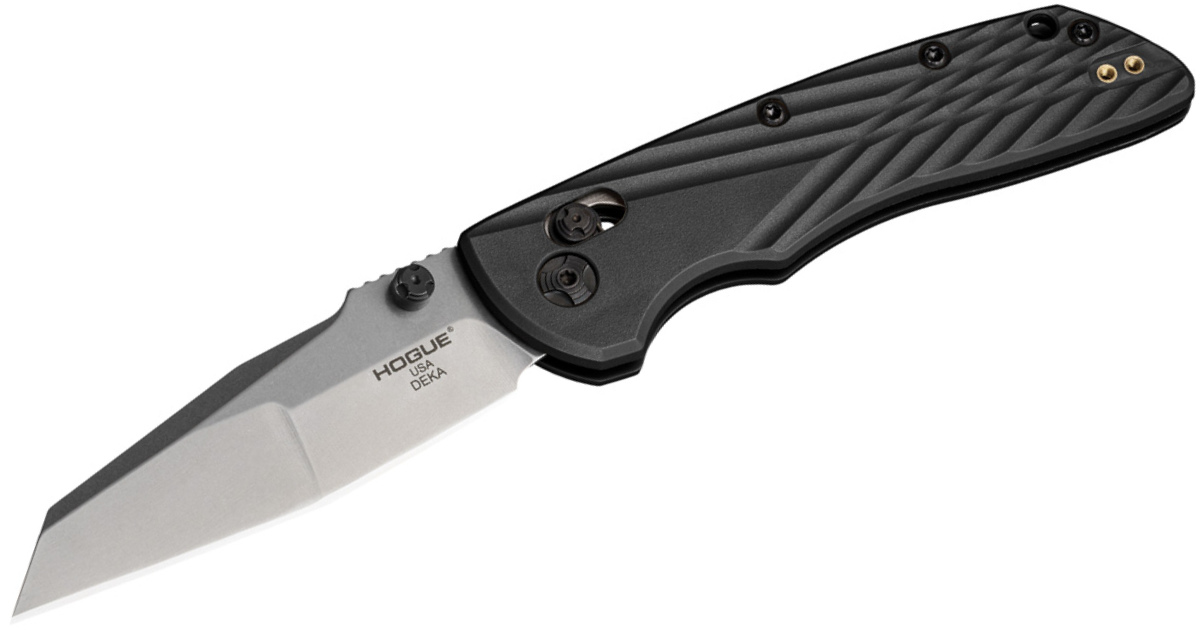 And finally, we come to the Deka. This extremely lightweight folder is marketed as having a Wharncliffe blade, but I argue it's a highly modified Wharncliffe blade. However, since we're being a little lenient with blade profiles, this definitely deserves a spot on the list.
This version of the Deka has lightweight polymer scales and a superb MagnaCut steel blade.
The Hogue Deka has been among the most popular models of the past few years on Knife Depot.

Bonus: There are a host of great discontinued models, such as the Spyderco Urban Safety, Benchmade Gravitator, Kershaw Needs Work, Spyderco Air, Kershaw Ken Onion Centofante, Benchmade Opportunist, Boker Plus Wharcom, BlackHawk BeWharned, and more.