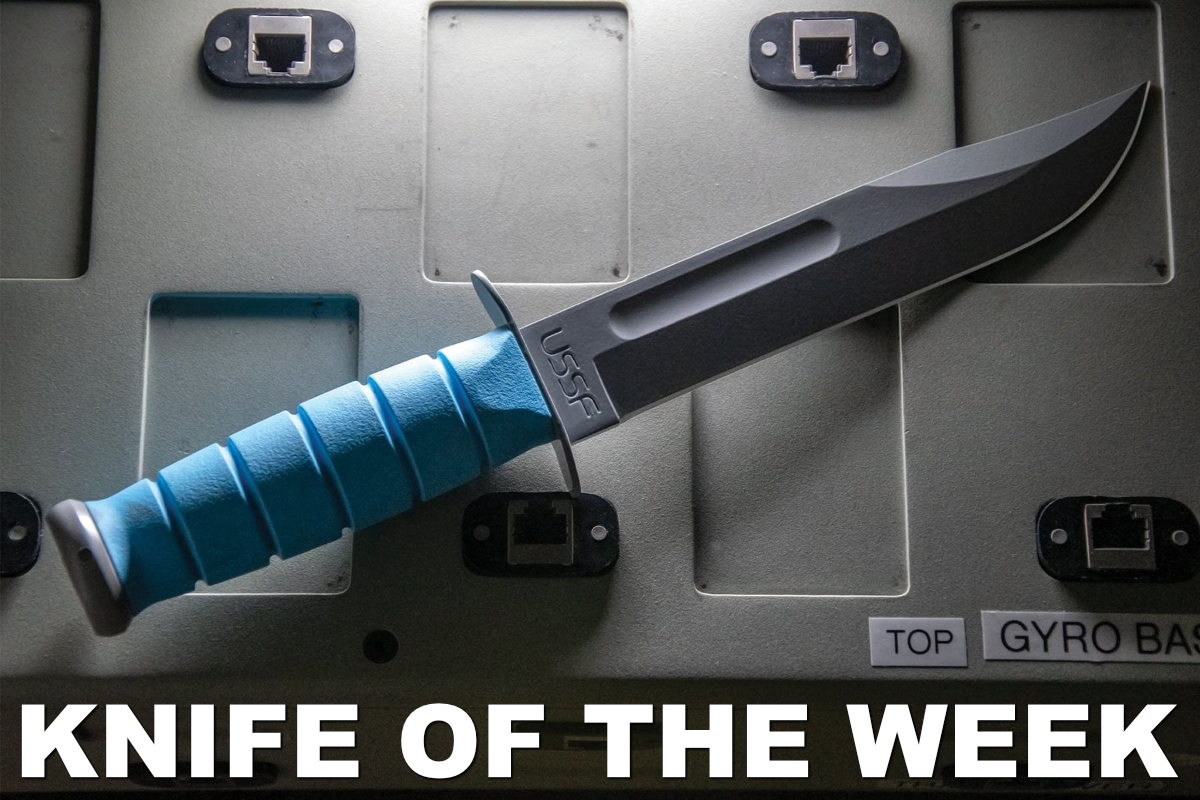 When a knife becomes so iconic that it conquers Earth, there's only one place left for it to go: space.
KA-BAR teamed up with the relatively new branch of military called the United States Space Force to bring a unique and head-turning take on a cultural icon.
Behold the KA-BAR SPACE-BAR.
This version of the most recognizable fixed blade is essentially a reskin of the original USMC KA-BAR. However, it has some welcomed humor injected into the design.
But if you think the knife is just a gimmick, you'd be sorely mistaken. The knife features the same 7-inch clip point blade made from 1095 Cro-Van steel, an alloy that's tough, has great edge retention, and is easy to sharpen.