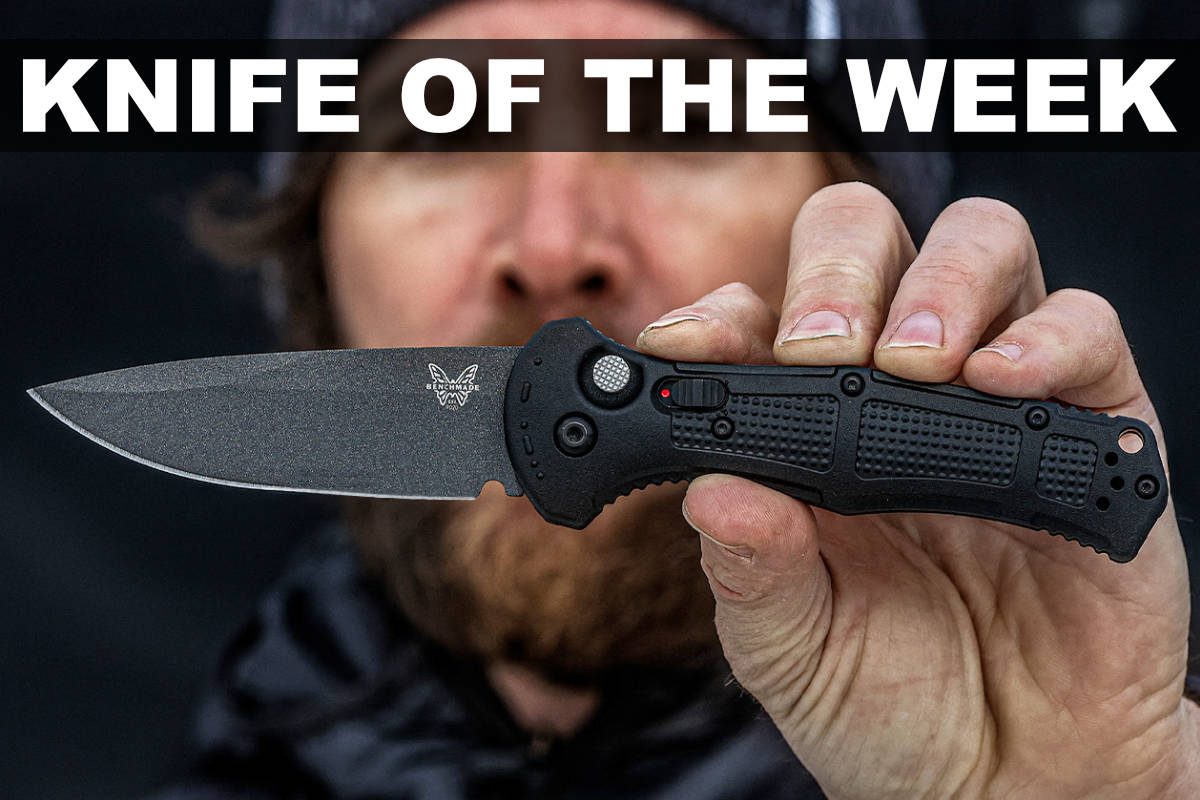 Since it was first released in 2021, the Benchmade Claymore has rocketed up the charts as one of the best hard-use automatic knives for workers and daily users alike. It even won a spot on our list of best knives of 2022.
The Benchmade Claymore doesn't revolutionize the automatic, but it masterfully puts together a truly formidable folder that's built to withstand the toughest of tasks.
It starts with the straightforward drop-point blade made of D2 steel, an alloy that's tough with high wear resistance. The 3.6-inch blade is the perfect size for all types of tasks.
The highly textured handle is made from durable Grivory material that conforms nicely to the hand.

A deep carry pocket clip lets the knife sit all the way in the pocket for a low profile. A hole at the bottom of the handle also gives users the option to attach a lanyard for more security.
Due to the Claymore's popularity, Benchmade has expanded its line to include different edge options, alternate colorways, and even a tanto blade version. See some of the other Benchmade Claymore variations.