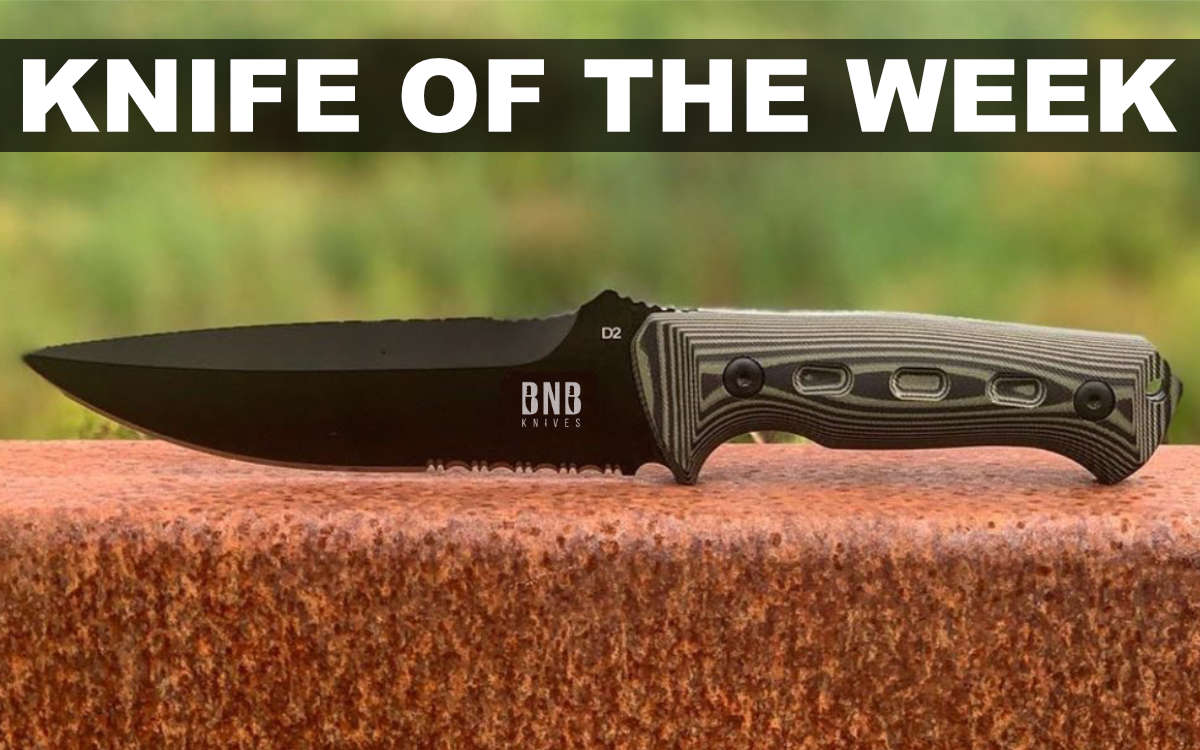 If you need an outdoor companion for heavy-duty tasks or defensive applications, reach for the BnB Tactical Cobra.
This fixed blade is as wily and vicious as the serpent it's named after. It starts with the long 6-inch blade made from D2 tool steel. This is an increasingly popular alloy for fixed blades due to its toughness and strength.
The drop-point blade features a partially serrated edge that offers additional versatility, while a thumb ramp with jimping on the spine provides greater control for finer tasks.
It also has a black coating to dampen the steel's reflective properties and add extra protection.
Because this is a tactical-themed knife, its handle uses a dual-colored G-10 handle that blends into a woodsy background.

On top of the coloration, the removable G-10 scales have a comfortable grip, even when doing the most repetitive tasks. BnB is best known for its Damascus knives, but this Tactical Cobra shows the brand is more than a one-trick pony.
The Tactical Cobra comes with a Kydex sheath with multiple carry options. That means you can carry this large fixed blade where you want and how you want.