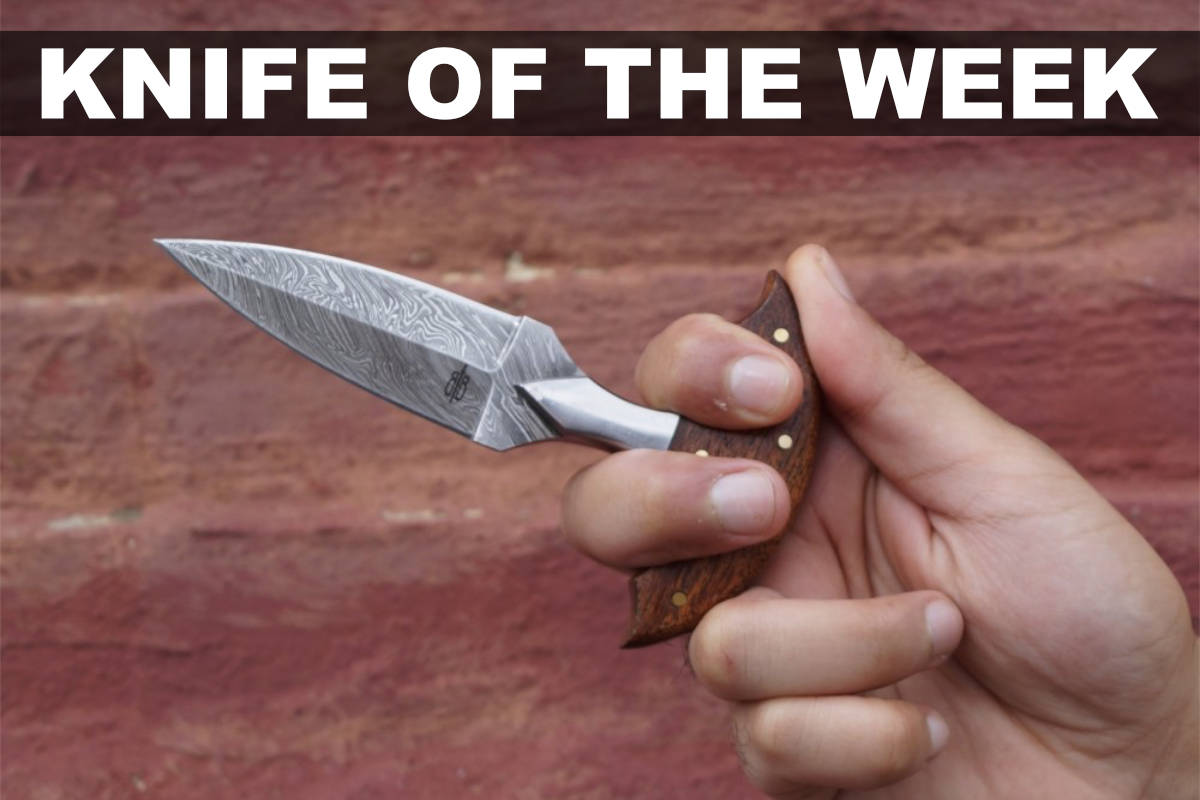 The push dagger is a unique design initially conceived as a self-defense tool. However, more people are beginning to use them for daily tasks.
The BnB Damascus Push Dagger is the perfect fixed blade for EDC.
This small yet capable knife is very attractive, thanks to its handsome 3.5-inch Damascus steel blade. Because the steel is made from 256 layers of 1095 and 15N20 steel folded over one another, each knife has a distinct look.
A polished bolster brings out that etched design of the steel that's captivating and eye-catching
The handle boasts polished walnut scales that add to the charm of the knife.
Despite being a capable self-defense tool, most people wouldn't look twice if you were to pull this out at your desk to open an envelope.

This push knife also comes with a genuine leather sheath that makes it easy to carry.
Whether you want a visually striking piece for your collection or want to spice up your EDC, the BnB Damascus Push Dagger is a great choice.