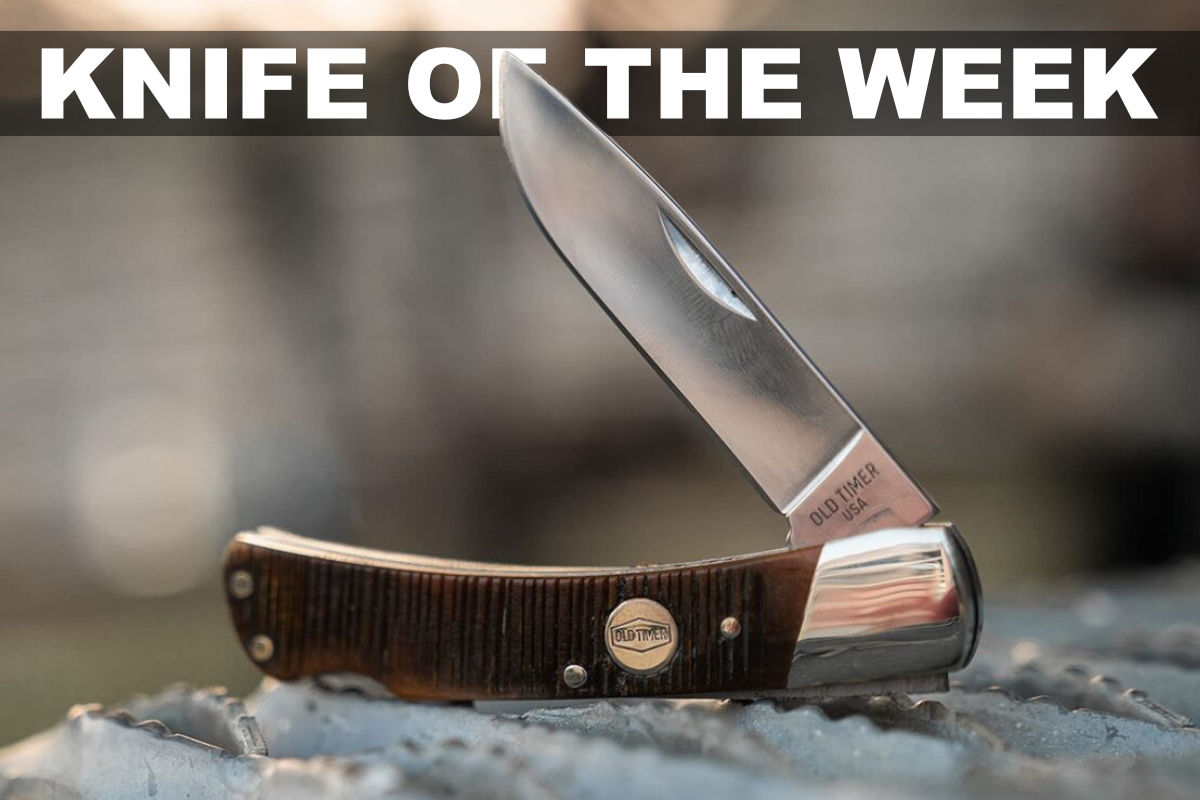 In 2004, production of Old Timer knives in the United States ceased and manufacturing moved overseas. While the foreign knives had great value, their quality and craftsmanship weren't quite the same.
It took over 15 years, but select Old Timer models are once again made in the United States.
Old Timer brought some of its most popular models back to the United States under its Generational Series, including the latest Knife of the Week: the Bruin.
The Old Timer 5OTG Bruin is a lockback design with a traditional look and feel.
This version features a 2.8-inch blade made from 1095 high-carbon steel. It opens via a nail nick and locks firmly in place. Its partner in the series the Sharpfinger was even named one of the best knives of 2022, but this model could have easily taken its place.

The polished bolster complements the chestnut bone handle with tactile texturing.
Due to the handcrafted nature of the materials, each knife has a unique look.
The real magic of the knife is the Old Timer USA stamp on the tang when you open up the blade.
If you missed the original Old Timer knives, the Old Timer 5OTG Bruin is the perfect model to support American craftsmanship and quality construction.