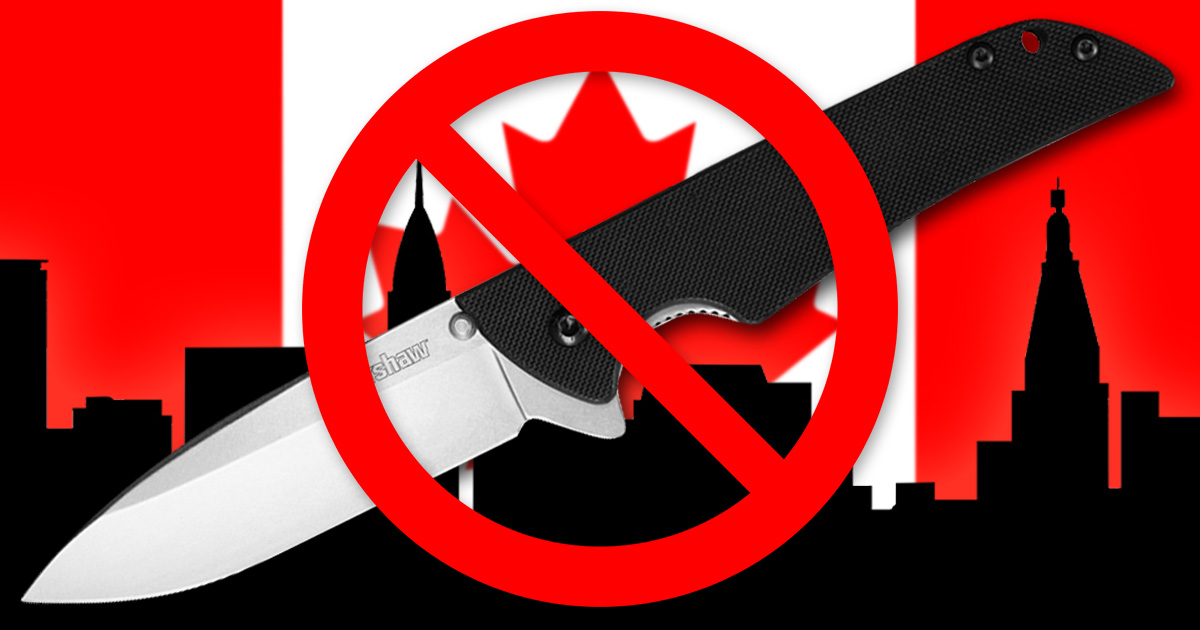 What is going on?!
Just a few months after Canada joined the rest of the world (except the United States, of course) in allowing small knives on planes, it announced a sweeping change that essentially bans nearly every type of folding knife in existence from being imported into the country.
On January 5, here's what the Canada Border Services Agency wrote on its website:
In accordance with subsection 84(1) of the Criminal Code and the CITT's recent decision in T. LaPlante, the CBSA resolves that centrifugal knives will be classified as prohibited weapons if the following conditions are met:

a. a knife has a blade that opens by centrifugal force, when the blade is released from the handle into the fully ejected and locked position with a simple and brisk outwardly flick of the wrist; and

b. it includes knives that require some preliminary or simultaneous minimal manipulation of either a flipper or other non-edged parts of the blade.
Knives that can be opened with the flick of your wrist are prohibited. This could include those knives that also use a flipper or other non-edged parts like a thumb stud.
If applied broadly, that pretty much covers the vast majority of folding knives — whether it has an assisted-opening mechanism or not. While slipjoints are safe in theory, you could probably open most of them with centrifugal force if you tried because this includes non-edged parts of the blade. (Hold the spine of a blade on your Swiss Army Knife and it's not hard to see how you could do it.)
If you think I'm being a bit flippant, just take a look at how a similar law was implemented in New York City. The laws there are very vague and police have taken advantage of the vagary to classify pretty much any folding knife they want as an illegal gravity knife.
Needless to say, the takes have been brutal.
Thomas Xavier over at the More Than Just Surviving offered the best analysis of what it means. Xavier is from the UK and had lived in Canada for years.
This is a grotesque legislative overreach, and should it actually be enforced to the full extent of the law, could prove hugely problematic for sensible folks like us. If you are or know a Canadian, please share this with them, as they certainly should know what's coming. The new regulation may or may not be enforced stringently, and this could easily hit people who simply are not aware of the legal change.
It's unclear just how broadly they will apply these laws and that's part of the problem.
Canadian Customs Unclear for Years
Unfortunately for Canadians, this lack of clarity of what is and isn't allowed to be imported has been going on for years.
A quick look through Blade Forums will reveal all these stories of knives getting seized.
In 2003, someone had their Kershaw Leek detained by the Canada Border Services Agency (CBSA) before it was sent through after some complaints.
In 2015, the Canadian International Trade Tribunal (CITT) started allowing customs to seize flippers because "the Tribunal determined that pressing on the protrusion engages the torsion bar or spring system, which is integrated into the handle. Accordingly, it can be said that the knives open by pressing a device attached to the handle, as the protrusion must be attached to the spring or torsion bar mechanism in order to activate it."
More and more people started seeing their flippers seized.
That's what sparked the latest appeal to the Canadian International Trade Tribunal.
Five Kershaw Skyline knives were seized and classified as prohibited weapons by the Canada Border Services Agency. This is a knife with a flipper but no assisted-opening mechanism.
When CBSA seized the knives, the person tried to appeal the decision.
The CITT agreed that the Skylines were prohibited. The scary part is that the tribunal says that a knife is prohibited if it can open automatically once the blade is slightly ajar "with minimal manipulation by the thumb of either the flipper or other non-edged parts of the blade, such as the nail nick, to overcome the initial resistance."
That could be just about any knife.
So Are Flippers Illegal in Canada Now?
No, not necessarily. The decision by the CITT and the CBSA does not change the law.
This is what is defined as a prohibited knife in Canada:
a knife that has a blade that opens automatically by gravity or centrifugal force or by hand pressure applied to a button, spring or other device in or attached to the handle of the knife,
While knives like flippers and maybe more will likely be seized as they cross the border, they're not necessarily illegal to own or carry.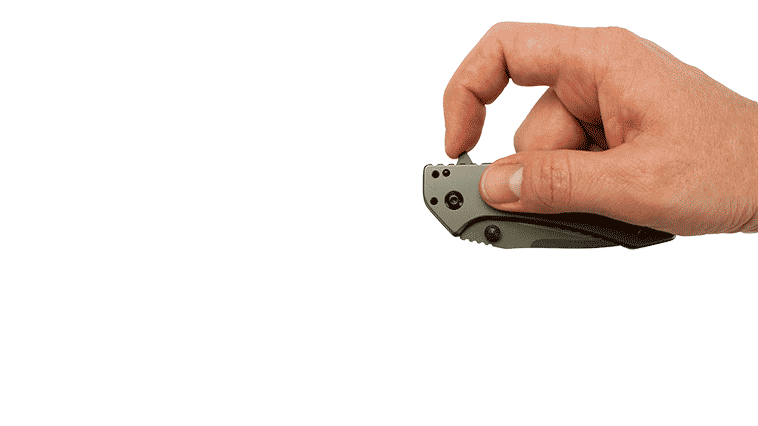 Now, if police starting broadly defining knives as illegal and the courts back them up, then that's when things start getting dicey.
What Does It Mean for Canadian Collectors?
I'm not entirely sure, but it can't be good. Those in Canada who collect knives or buy knives from the United States or abroad will probably want to stop, unless they want to risk their knife getting seized.
Fortunately, knifemakers in Canada can still export their knives to people in the United States.
Sales in Canada may also increase because importing knives from the United States may not be an option, but here's a good analysis from Blade:
This isn't about pitting one group again another, though. By and large, knifemakers agree that such restrictions are bad for the craft, bad for enthusiasts and bad for business. https://t.co/CWFzp8O3t3

— BLADE Magazine (@BladeMagazine) January 16, 2018
Are There Ways Around It?
Some people are speculating as to what sort of ways there are to get around this potentially arbitrary and over-broad classification. This is not a recommendation, but a discussion from what others are suggesting.
Some people are saying you should tighten the pivot before importing to Canada. I believe it specifies that there should not be "minimal manipulation" to do it, though it's unclear whether they'd actually know.
Here's a video showing how they might do it:
Others suggest to completely remove the blade, though who knows if border security will figure that out.
Another possible way to get around it is by mailing the knife in pieces. Again, that's a big hassle with no guarantees.
Could This Happen in the US?
Something similar happened in the United States not long ago. According to Blade, U.S. Customs and Border Protection seized imported assisted-opening knives, claiming they violated the 1958 Federal Switchblade Act about 10 years ago.
But in 2009, President Barack Obama signed an amendment to the Federal Switchblade Act that protects assisted-opening and one-handed opening knives.
Now we don't have to worry about overzealous customs taking our knives.
We'll keep you updated if anything changes in Canada.