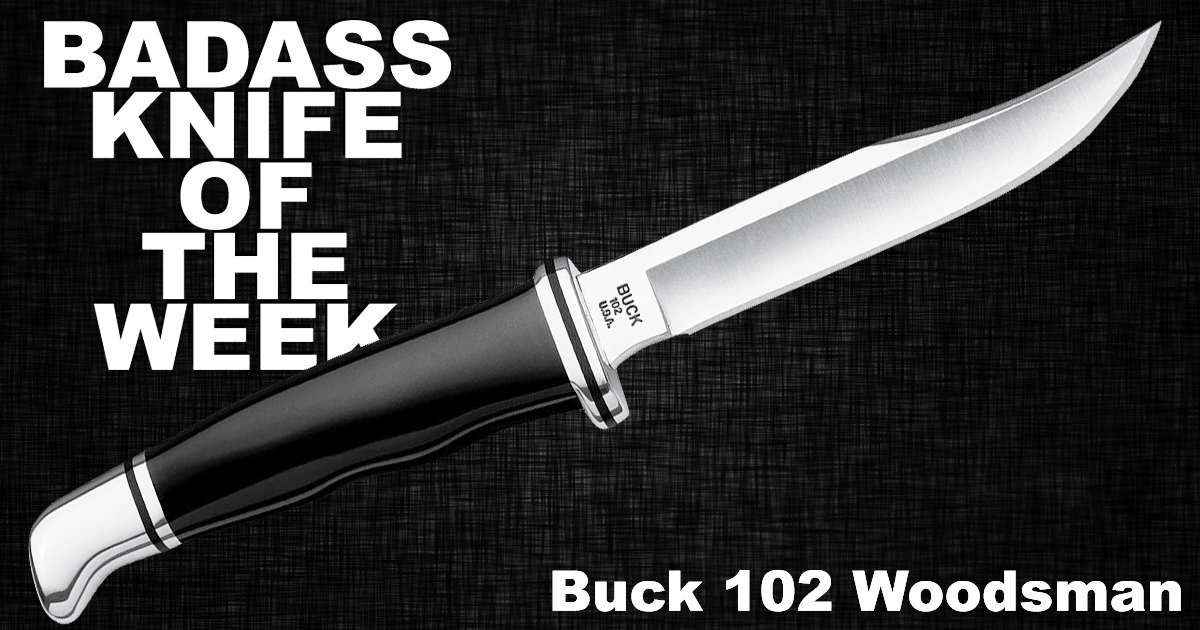 Take a poll of outdoorsmen on what their favorite lightweight fixed blade for general outdoor use and most will put the understated Buck 102 Woodsman on the list. The kicker is that the Woodsman would be on that list any time in the past 40 years.
So, how could such an old knife remain in the hearts and minds of knife fans everywhere for so long? The answer is in the tried-and-true design perfected by Buck.
The design stems from the hugely popular and successful Buck 119 Special, complete with its clip point blade, black handles, and polished hand guard.
The Woodsman is a smaller version of the knife with a 4-inch clip point blade made from 420HC stainless steel. In less capable hands, the steel would only be adequate but excels under the tutelage of Paul Bos, an industry leader in heat treating.
Unlike the larger blades of other Buck knives, the Woodsman's blade is long and thin enough to make a great companion for skinning game but tough enough for more rigorous tasks like batoning.
Its handle may look as though it belongs in a museum but feels like it belongs in your hand. The Phenolic is synthetic and virtually indestructible. The polished silver guard and trim don't just look good but keep your hand from slipping off the blade.

In a package that weighs 2.5 ounces and includes a leather sheath, it's hard to find a better outdoor companion than this American-made fixed blade.
For more information on this Badass Knife of the Week, check out the product page for the Buck 102 Woodsman.
https://credit-n.ru/offers-zaim/moneza-online-zaym.html