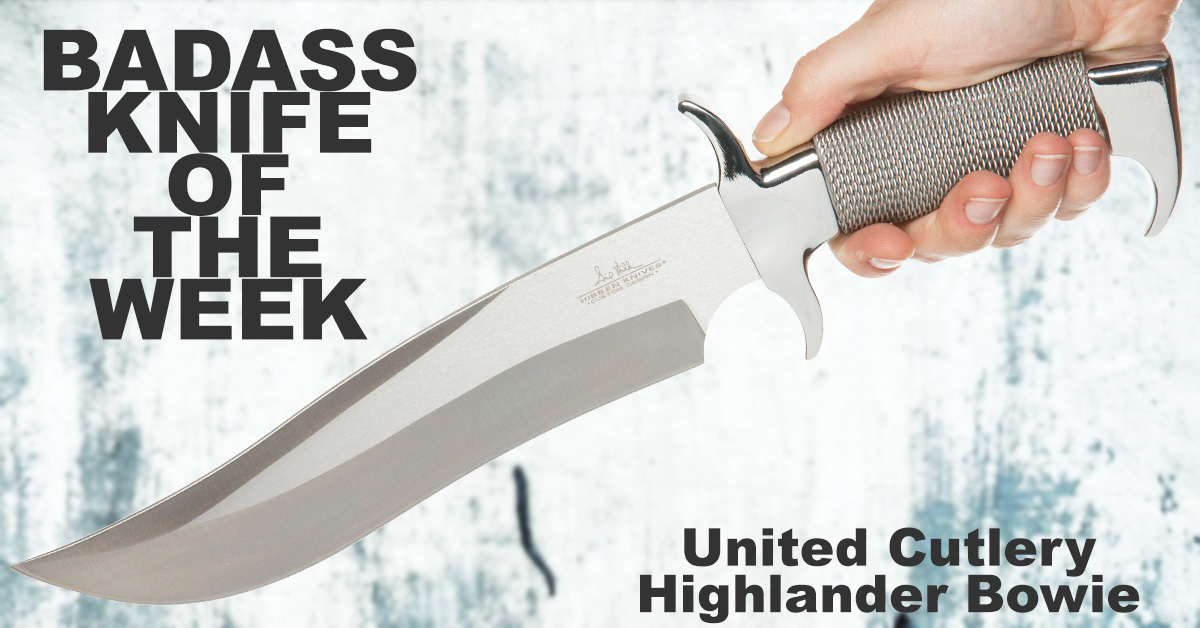 In the immortal words from the cult-classic film Highlander: There can be only one.
The United Cutlery Highlander Bowie has a design that will have you abandoning all your other knives for this one.
Designed to encapsulate the ethos of ancient highlanders, the massive 8.75-inch blade is made from 420 stainless steel with a tip that's a cross between a trailing and clip point.
Recurve along the cutting edge of the blade adds versatility and a nice belly while a swedge improves its piercing capability.
The unique handle is stainless wire-wrapped for a sturdy and durable grip that keeps with the polished steel look of the entire knife. Along with a hand guard and protruding pommel, the 13.5-inch Highlander will stay in your hands when wielding it.
This knife may be a collector's dream, but if you think this beast should only reside behind a glass case, you're dead wrong.
Gil Hibben, the designer of this fixed blade and knives used in countless films, makes his knives both downright stunning and functional. You can take this knife out in the field and be just as impressed as you would staring at it on display at a museum.
This sleek knife comes with a leather sheath, so you can carry it wherever you go.
For more information on this Badass Knife of the Week, check out the product page for the United Cutlery Highlander Bowie.