We're closing out the unofficial SOG Week with a look at the knives they're releasing in their 30th year. It's a pretty exciting slate of folders from SOG this year, so let's dive right in.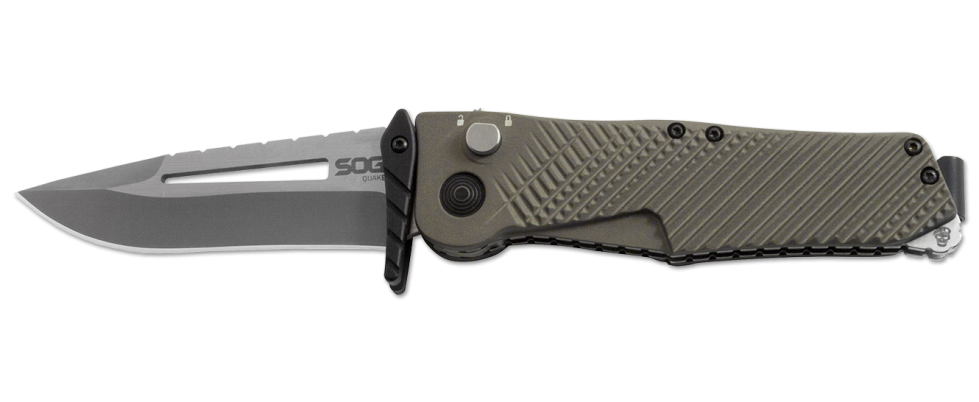 The SOG Quake is a knife that made plenty of people pretty excited when people got to see an early look at the beginning of the year. The Quake is a tactical folder with a dual-tone VG-10 steel blade. The 3.5-inch blade engages using SAT 2 opening mechanism with something pretty cool. Instead of a thumb stud, a cross guard folds in when the knife is closed and helps engage the knife when opening.
Quake XL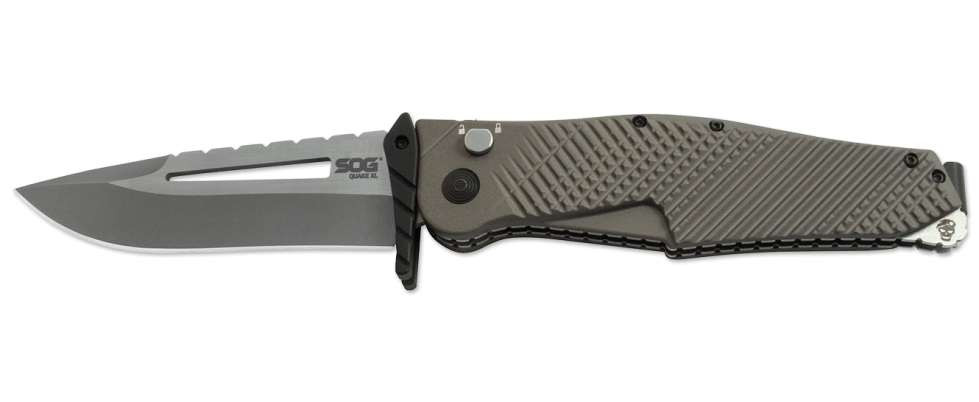 The knife also comes in a larger Quake XL iteration. With a blade length of 4.5 inches, it's one of the largest models released by SOG. It has much of the same features as its smaller brother, including aluminum handles, a deep carry pocket clip, and stainless steel liner.
Targa – Satin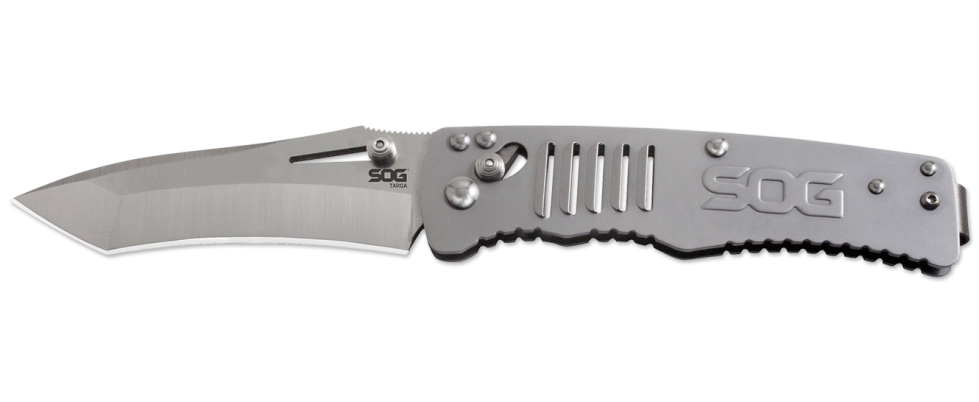 Continuing SOG's foray with better quality folders is the Targa. This model has a satin 3.5-inch VG-10 blade with an interesting modified tanto shape. It uses SOG's Arc-Lock. Its stainless steel handle has a minimalist framework that helps reduce the overall weight, making this a great EDC.
Targa – Black Tini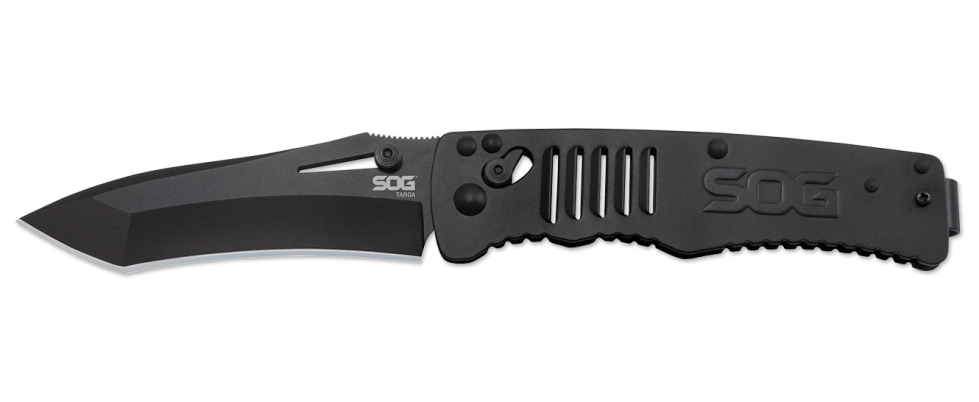 The Targa also comes in a version that uses a black TiNi finish on the blade and handle. All the other specs are the same.
Sideswipe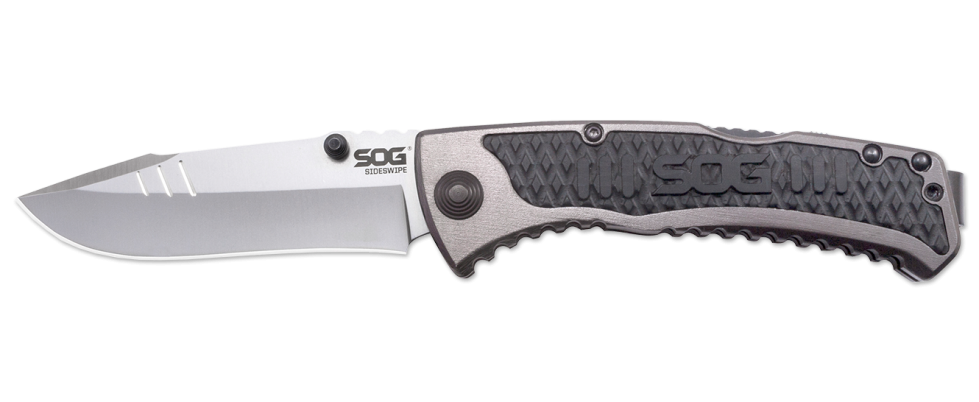 Next up is the Sideswipe. This folder has contoured anodized aluminum handles with textured GRN inserts to offer a stronger grip. Its 3.4-inch blade is made from bead-blasted 7Cr15 stainless steel.
While it's nothing to write home about, it is a functional steel that will work well for more tasks. It is an assisted opener, using SOG Assisted Technology and thumb studs.
Sideswipe Mini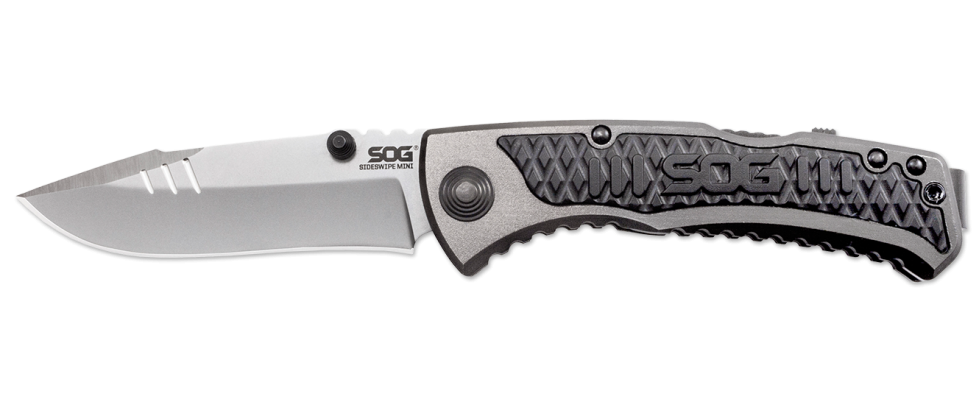 The Sideswipe also comes in a miniature version. It is 2.8 ounces and comes with a 3-inch blade. Other than that, it's the same.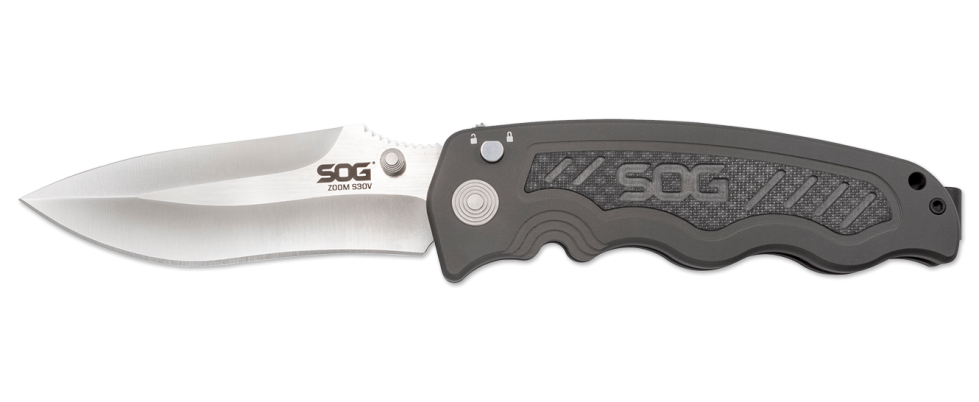 The Zoom gets another iteration with the Zoom S30V. With its carbon fiber handle inserts, the knife features a lighter weight and a great grip. It has a 3.6-inch blade made from premium S30V stainless steel and uses SOG's assisted opening technology.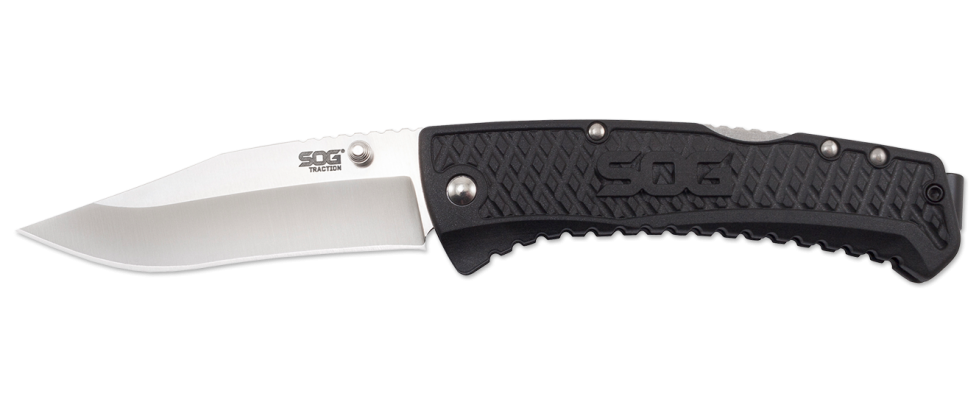 The Traction hasn't gotten much attention, but it's also another new knife. It's a budget folder with a 3.5-inch blade made from 5Cr13MoV stainless steel. A textured GRN handle offers a nice grip and reduces weight. It has a standard opening mechanism and uses a lockback to keep the blade engaged.
Traction – Tanto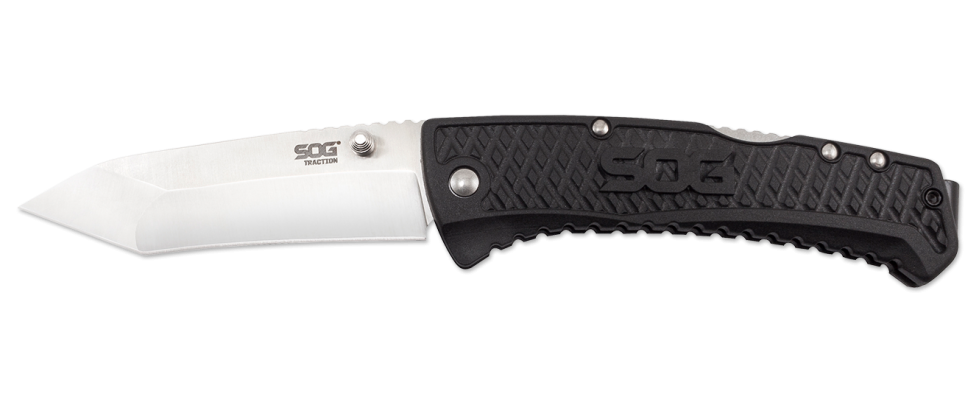 It also comes in a Tanto iteration.
Finally, in honor of SOG's 30th anniversary, the company is releasing two commemorative models. We went over it in depth in an earlier post you can read here, so we won't go over them again.
Tech Bowie – 30th Anniversary Edition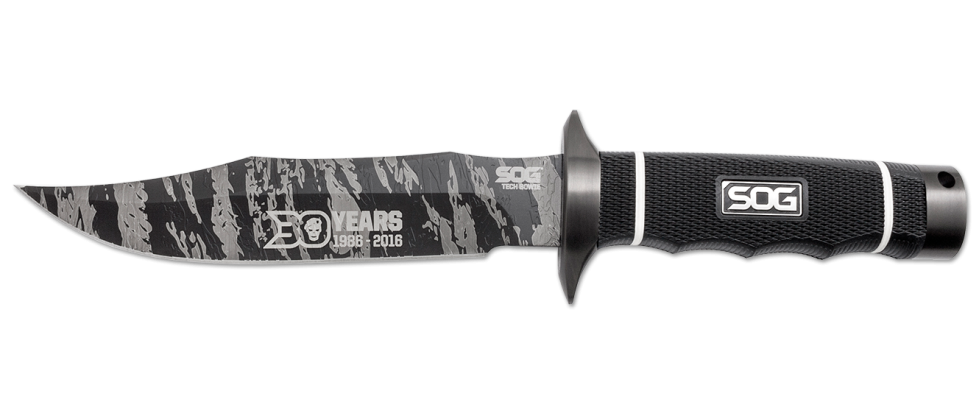 Trident – 30th Anniversary Edition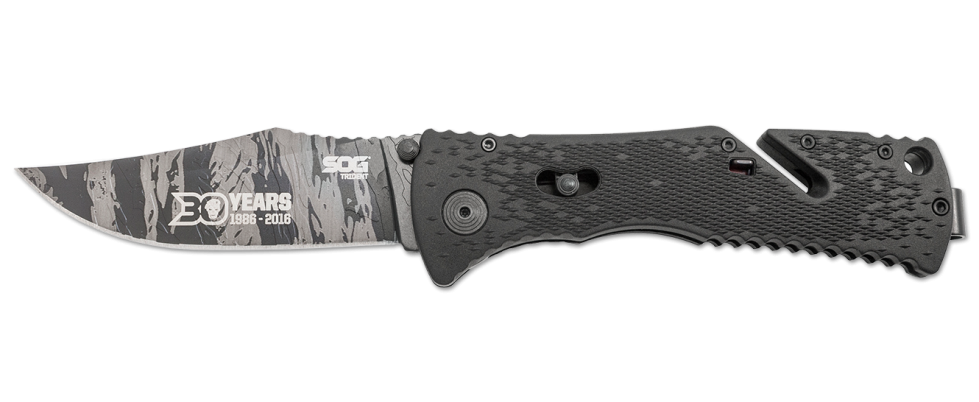 ---