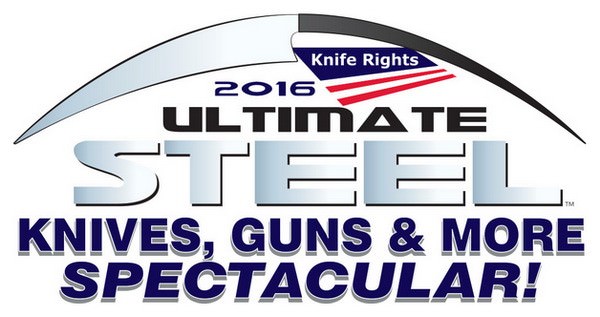 Few organizations have done more for knife rights than Knife Rights.
The advocacy organization is dedicated to influencing positive public policy in pursuit of knife rights, encourage the safe use and marketing of knives, and provide knife owners with services.
To say that Knife Rights is a success is not doing the organization justice. Knife Rights Founder and Chairman Doug Ritter has taken on NYC for its anti-knife laws and pushed pro-knife laws around the United States. Here's an interview we did with Ritter back in 2011 to learn more about the early days of the movement.
While the organization has done so much for knife owners, there's still a long way to go. Unfortunately, pushing through legislation and fighting legal battles doesn't come cheap.
That's why Knife Rights is hosting its annual Ultimate Steel Spectacular. This ultimate giveaway is designed to receive donations, increase membership numbers, and spread the word. The Ultimate Steel Spectacular is full of prizes and bonuses.
If you donate, you have the chance to win more than $200,000 in prizes, which includes knives, guns, watches, and more. Here's more about what you get if you give: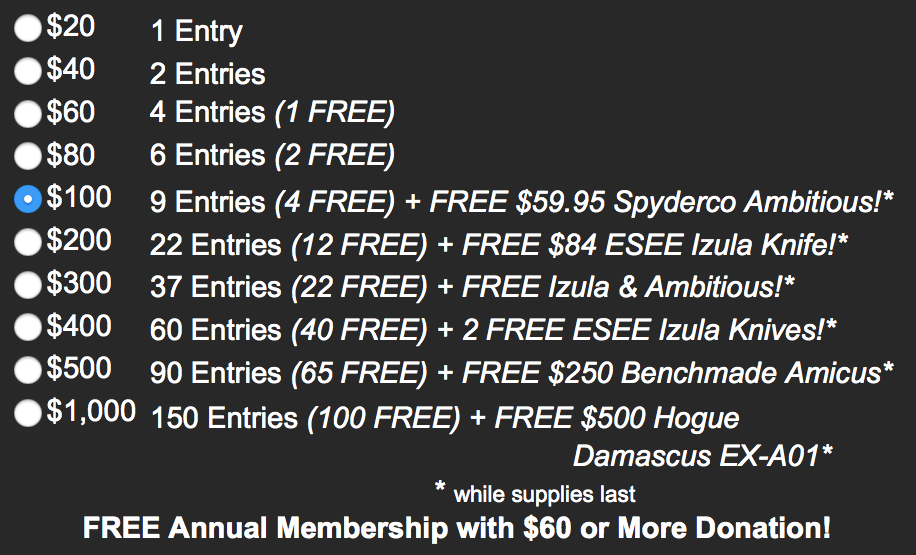 There's also an early bird drawing for those who give by May 26.
Here's a look at just three of the hundreds of prizes you can win.
What are you waiting for? Head over to the Ultimate Steel Spectacular page and donate. Not only is it for a good cause but you can also win some awesome gear.