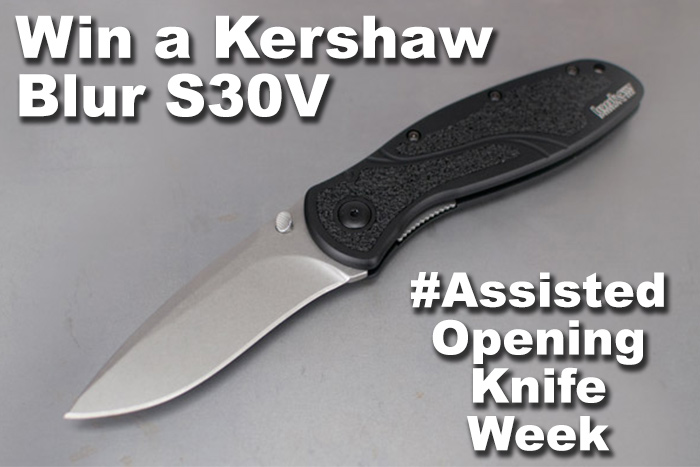 The assisted-opening knife is a relatively recent innovation in the world of knives, but it transformed the landscape and created an entirely new genre.
We've been celebrating landmarks and anniversaries throughout the year here at Knife Depot. This week we're celebrating Assisted-Opening Knife Week.
Assisted openers were invented as a way to circumvent the ban on switchblades while offering users an option to engage a knife quickly with one hand. Here's a good description of the difference between the two.
There's some debate as to who created the first assisted-opening mechanism, but it's likely that both Blackie Collins and Ken Onion developed a similar mechanism concurrently.
Since then, most brands carry assisted-opening knives that use trade names like SpeedSafe, SOG Assisted Technology, Outburst, and others.
Throughout the week, we'll be writing cool stories and having exclusive sales related to assisted openers. To kick things off, we're giving away a Kershaw Blur S30V. This iconic pocket knife uses a SpeedSafe assisted-opening mechanism and boasts a stonewashed blade with a slight recurve. This iteration has upgrade S30V steel, making it a perfect EDC.
The winner will be announced Saturday.