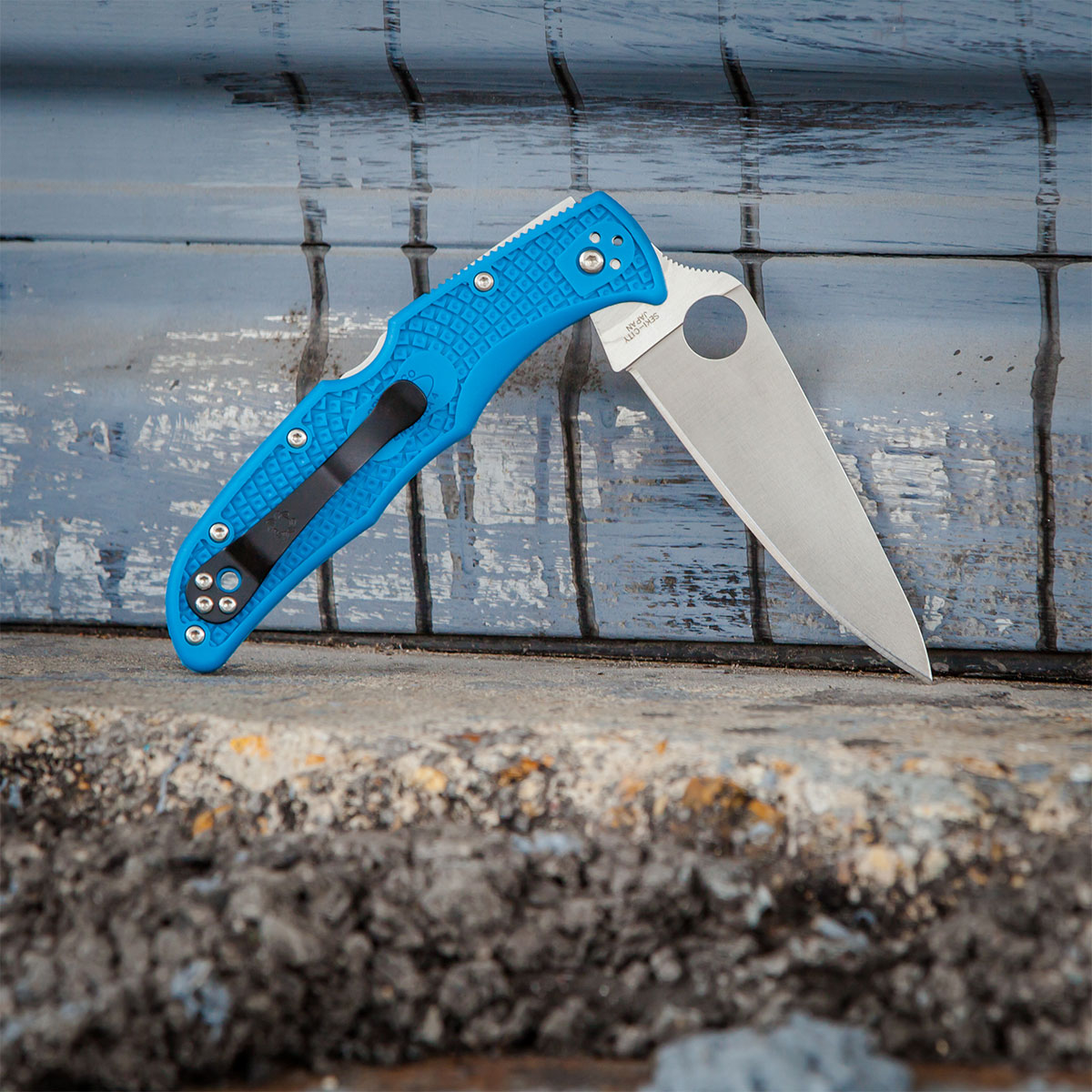 This post was originally published in August 2018 and was updated in September 2023.
When Sal and Gail Glesser started a company in the 1970s based around a device called The Portable Hand — which could assist jewelers and other professionals who work with small parts — they likely never imagined it would become one of the premier knife brands in the world.
But, more than 40 years later, the company known as Spyderco is a top-tier brand with some of the best and most revolutionary knife designs ever made.
So, as we've been doing, we decided to go through the 10 best Spyderco knives currently in production. You'll notice this list is heavily populated with classics, but that's partially thanks to Spyderco's CQI (constant quality improvement) program that improves upon existing designs. That's how you get perfection.
Here are the 10 best Spyderco knives you can get right now.
1. Spyderco Paramilitary 2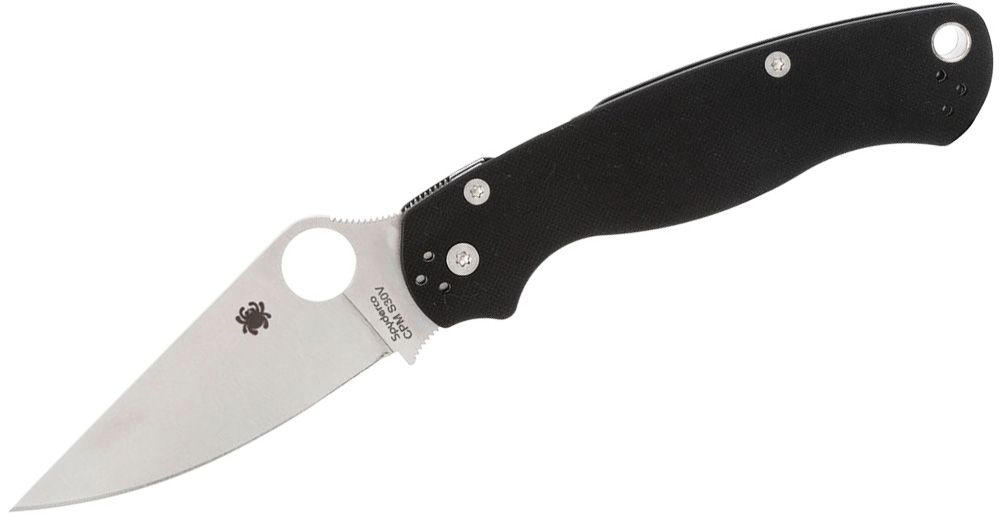 Let's get the Spyderco Para Military 2 out of the way. The PM2 is almost universally known as not just the best Spyderco model but the best pocket knife available.
So how does a knife like the PM2 capture the hearts and minds of people everywhere? It has a nearly 3.5-inch blade with a functional design and quality S30V steel. On top of that, it stays engaged with the easy-to-use and reliable Compression Lock. The G-10 handle had been improved from the first generation for better ergonomics.