Article was originally published in May 2018.
Kershaw Knives has a long history that dates back to 1974 when Pete Kershaw left his job at Gerber to form his own company. More than 40 years later, the Oregon-based company continues to flex its muscle and show why it remains one of the best knife companies around.
The company has evolved over the years with popular and revolutionary knife models coming and going, but we wanted to take a look at the best knives currently in production at Kershaw.
Note: Best is obviously a very subjective term. While there will be some bias in which knives to include, I will try to select the knives that receive generally widespread acclaim from professional reviewers and customers. Some knives may also get some bonus points for being important to the company. New knives often need a few years to gain the stature needed to be called the best but there are always some that are obvious additions.
If you feel any knives have been slighted or want to mention a knife you feel is the best, let me know in the comments.
1. Kershaw Leek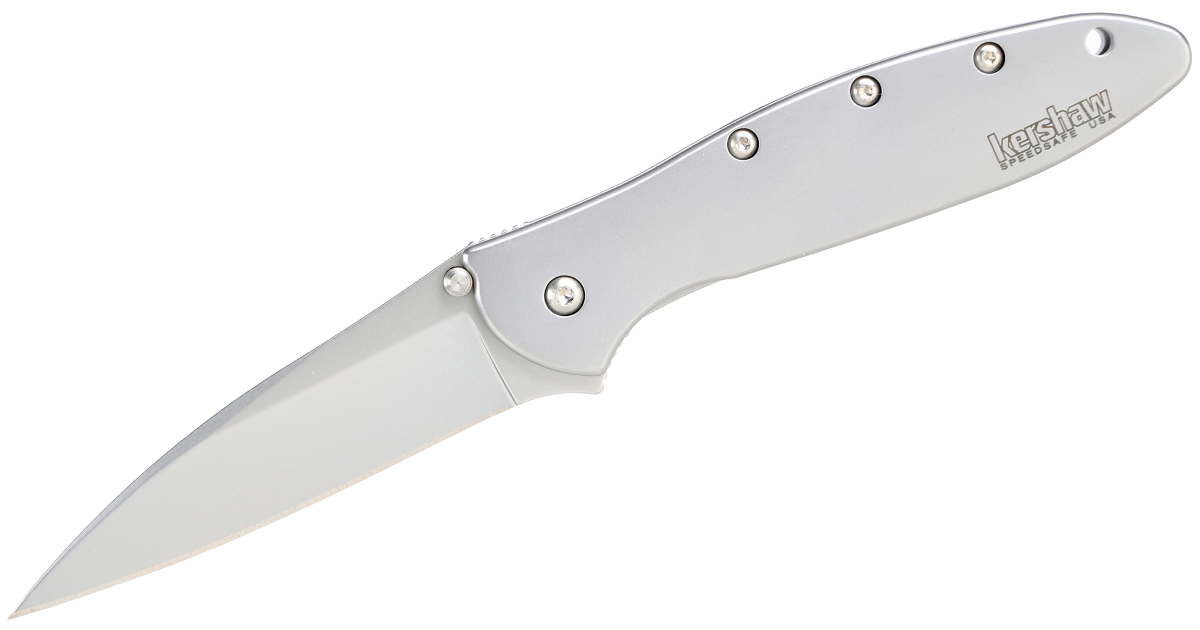 I'm kicking off the list with the most iconic Kershaw knife ever made: the Leek. This Ken Onion design has always been lumped in with the historically important knives (it made our own list of most iconic knives) and for good reason.
The Leek is simple, effective, and is a gold standard for EDC knives. The knife features a 3-inch modified Wharncliffe blade made from quality 142C28N steel, a stainless steel handle with a frame lock, and the SpeedSafe assisted-opening mechanism.