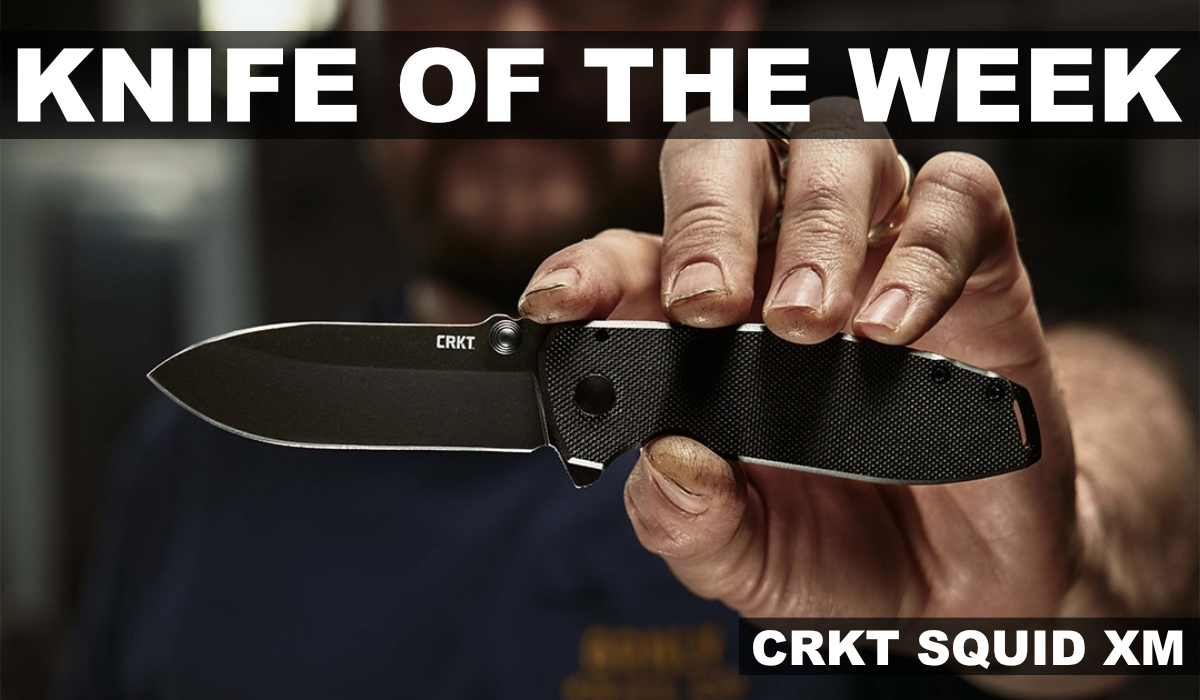 The CRKT Squid is often called the best "little big knife" available.
So what happens when you make it bigger and better? You get one of the best regular knives available.
The CRKT Squid XM is a larger version of the overbuilt Squid with a 2.95-inch blade and 7-inch overall length when opened.
Its strong drop point blade now features a black coating and tough D2 steel, making it great for demanding work tasks. The blade engages via flipper or thumb stud with the help of an IKBS ball-bearing pivot and assisted-opening mechanism.
A frame lock mechanism with a thick lock bar means you don't have to worry about your fingers, while a black G-10 scale on the show side means the Squid XM won't be slippery, regardless of the conditions.

With a low-profile clip and lanyard loop, the CRKT Squid XM allows for different methods of carrying.
Instead of simply making a larger version of the regular Squid, designer Lucas Burnley made sure to fix any shortcomings of the original to make a knife that's truly ready for anything.