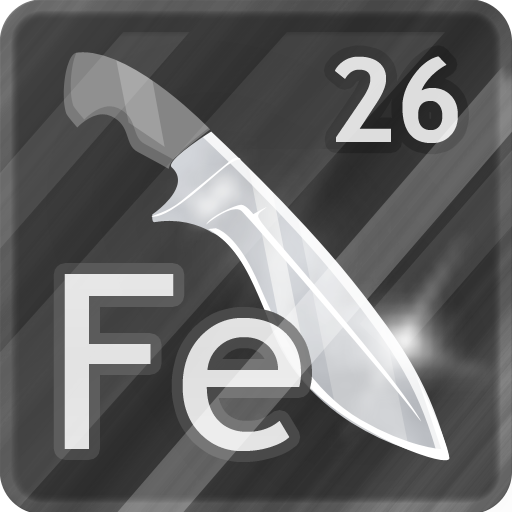 Most people's smartphones are full of silly games like Doodle Jump or Angry Birds, but a new app brings back the functionality and reference that made smartphones such revolutionary items: the Knife Steel Composition Chart app.
OK, that might be a bit of an overstatement, but the app is definitely a must-have for those knife nuts out there. The app offers an easy reference for information about steel. Not only does it give you information about the composition of steel, but it gives some notes about the qualities and properties of the steel.
Here's the description of the app from the iTunes store page:
Knife Steel Composition and name cross-reference database. Includes popular, high end and exotic alloys used in knife blades. About 4700 alloy names, over 900 compositions. Alloy names for 17 different international standards, proprietary names and their equivalents. Easy alloy composition comparison with bar graph in 3 modes: mass percentage, molar masses and atomic count per 1000 atoms.

S30V real name is CPM S30V. All Crucible CPM steels used in knives are in the database, including their aliases.
The app is available on iPhones and Android. It's worth a download to learn more about the steel of knives you have or a knife you're potentially buying from the store. Check out the links below to download the app.
iOS: http://itunes.apple.com/us/app/knife-steel-composition-chart/id498892262?ls=1&mt=8
Android: https://play.google.com/store/apps/details?id=zvisoft.stlchmob&hl=en