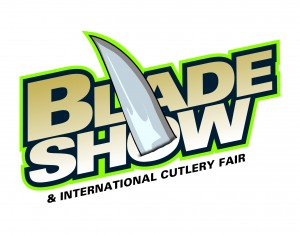 The 2012 BLADE Show, dubbed the world's largest knife show, is returning to Atlanta next month from June 8 to June 10.
The 31st annual event features BLADE Magazine's Knife of the Year Awards, inductions into the Cutlery Hall of Fame, demos, workshops and the 10th BLADE Show World Championship Cutting Competition. Along with these events, there are booths and tables from hundreds of well-known companies and custom knife makers. All of this action is packed into three days.
If you've never been to a BLADE Show, you're missing out. Take a look at some of the highlights from the first day of last year's BLADE Show to get an idea of some of the things you can see.
You get to rub elbows with some of the world's premier knife makers and see prototypes of new knives and designs. One of the things I'm looking forward to the most is the announcement of the Knife of the Year Awards because it gives respect to the finest knives. If you need proof, just look back at the 2011 Overall Knife of the Year Award recipient. The Zero Tolerance 0777 is definitely something to marvel at.
Tickets to the event are remarkably cheap, considering how much stuff is going on over the weekend. A ticket for one day costs $15, a three-day ticket costs $35 and an early-bird ticket is $25. The show is also in conjunction with the Survival+Tactical Gear Show, so you'll also be able to check out tactical gear and equipment.
---