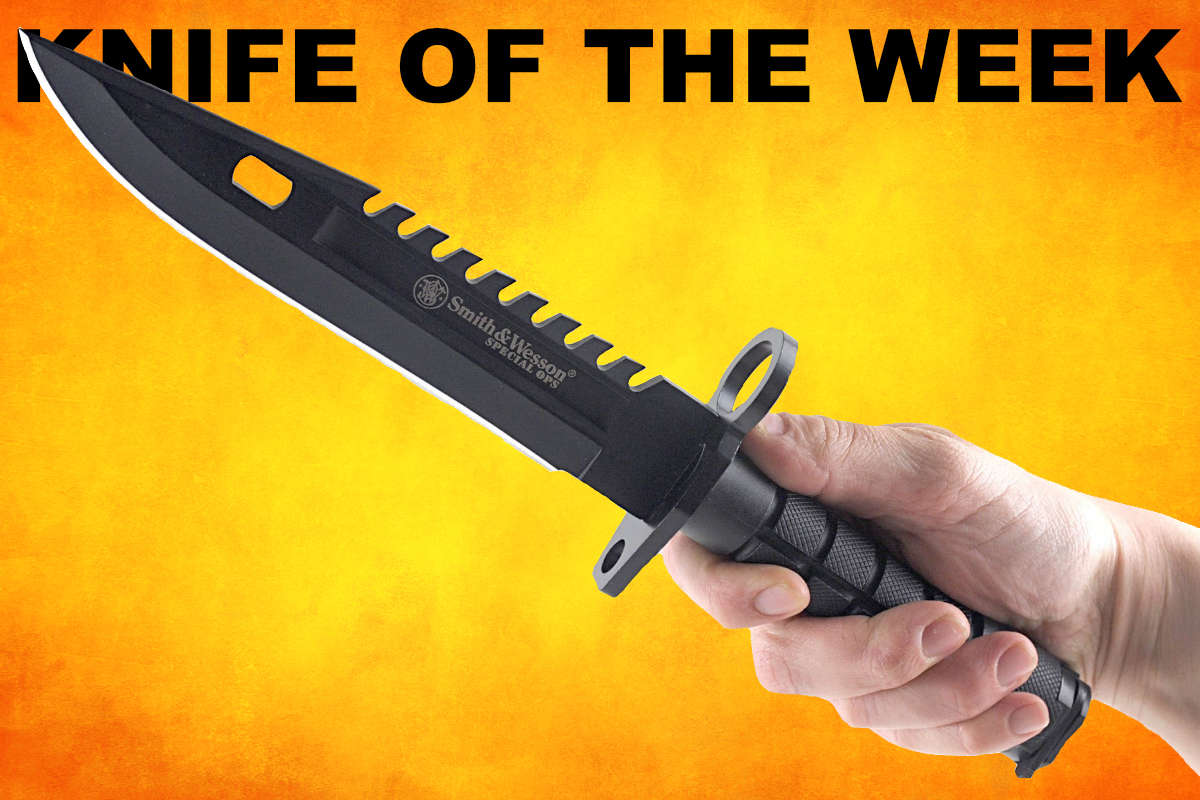 For nearly 40 years, the M-9 bayonet has been the faithful companion of countless military personnel around the world through conflicts like the Gulf War and the Iraq War.
Now everyone can experience the refined design with this commercial version of the bayonet from Smith & Wesson.
The Smith & Wesson Special Ops M-9 Bayonet is an essential tool with a ton of history behind it. It's also one of the best Smith & Wesson knives you can buy.
The original design was made by Charles Albert Mickey Finn, who went from carving sandwiches at a delicatessen to making a knife that could carve wood, cut wire, withstand electrical shocks, open bottles, and more.
This version of the knife features a 7.8-inch clip-point blade with a straight edge and versatile sawback spine. Black coating covers the 420J2 stainless steel of the blade.

Its handle is made of comfortable and durable thermoplastic rubber with helpful texturing. When not mounted to a rifle, its mounting hardware doubles as a hard guard to prevent slippage during rigorous work.
The M-9 bayonet includes a black scabbard with a large storage pouch, wire cutters, and a sharpening stone.
It's also available with a silver blade and OD green handle.