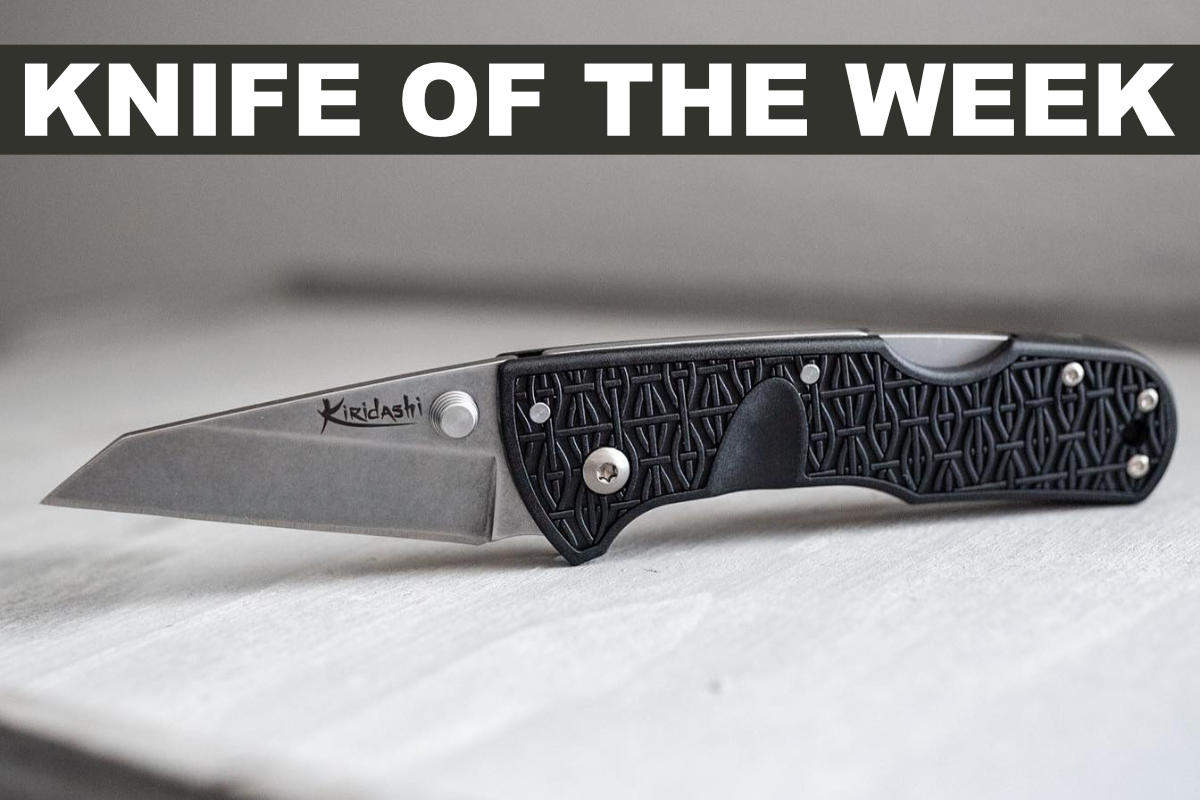 The kiridashi is a centuries-old fixed blade with an angular design from Japan. Almost resembling an Xacto knife, the kiridashi was essentially the EDC of the Japanese people, being used for everything from carving to opening boxes.
Cold Steel took the concept of the fixed-blade utility knife and turned it into something more modern and carryable.
The result is the Cold Steel Kiridashi.
The Kiridashi is a relatively small folder with a 2.5-inch blade that maintains the same Whancliffe-like shape. The straight edge and reverse-tanto point makes it perfect for utility.