Every so often I take a gander through Kickstarter to see what sort of intriguing designs or contraptions people are asking the masses to back.
One active campaign that really captured my eye is the Chase by Quiet Carry.
The Chase is an everyday carry pocket knife with an emphasis on utility and convenience. The creator says that the inspiration for the knife was a fixed blade, though I don't necessarily get that impression upon first glance. It does look like a clean and refined EDC folder, however.
At just under that 3-inch legal threshold found in many locations, the 2.95-inch drop point blade is as simple and clean as they come. The blade is N690co stainless steel, an alloy that performs similar to VG-10 and resists corrosion quite well.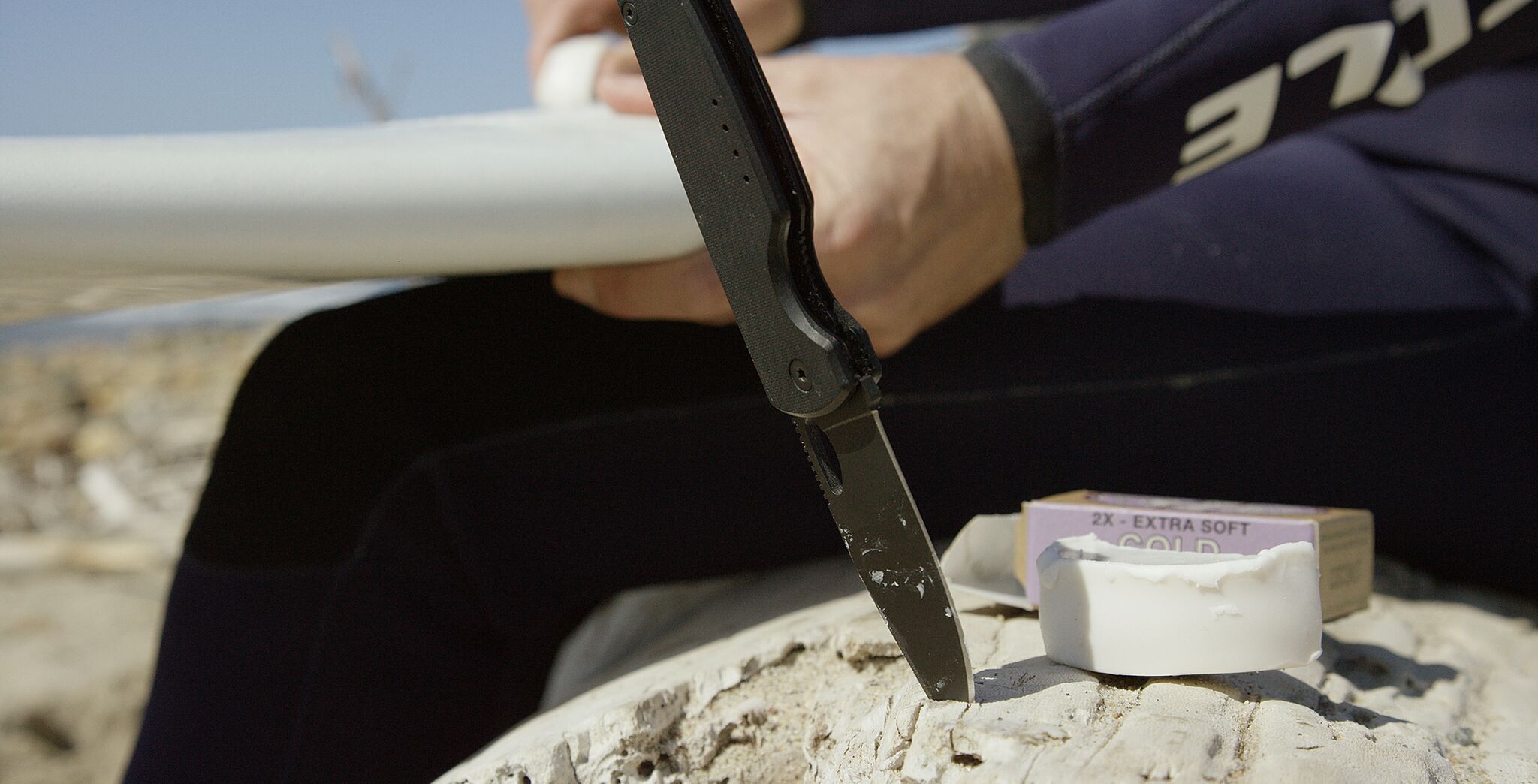 Quiet Carry offers two options for the handle — G10 fiberglass epoxy resin or Sea Grey hand-poured resin — and you can get the blade in either black or silver. I find the silver blade and black handle the most aesthetically appealing version of the two.
It opens with a notch in the blade and stays engaged with a liner lock. The clean lines give the knife a low profile when closed while a deep carry clip gets the knife out of sight.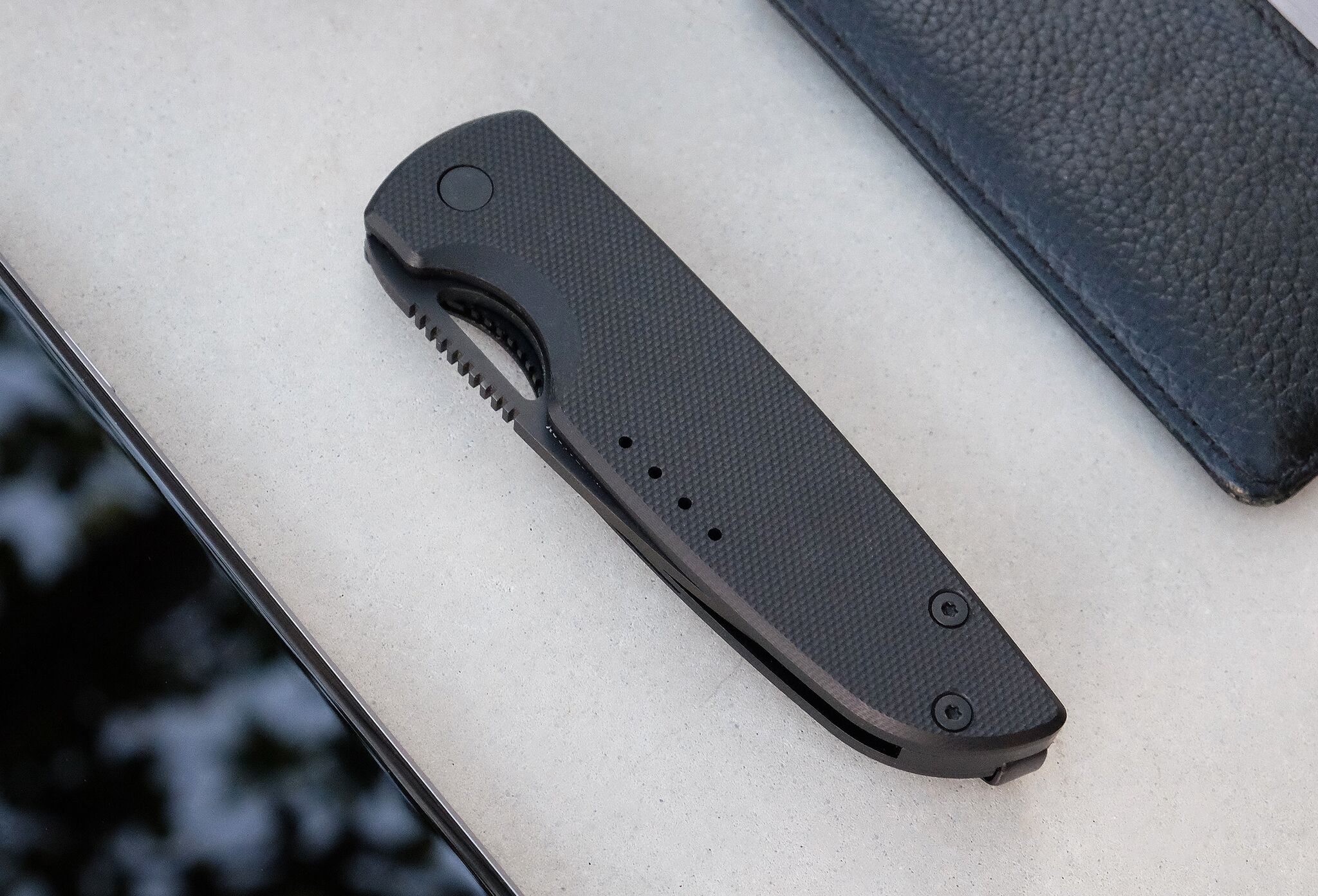 The knife itself doesn't seem overly spectacular design, but I like the way everything appears to be thought out and perfected. The pledges start as low as $69 for the Chase with G10.
The hardest part about Kickstarter is not knowing when or even whether you will get the item you backed. Projects are often riddled with delays and unforeseen problems. The good thing about Quiet Carry is that the company has had a handful of successful campaigns already with positive reviews from backers of other projects.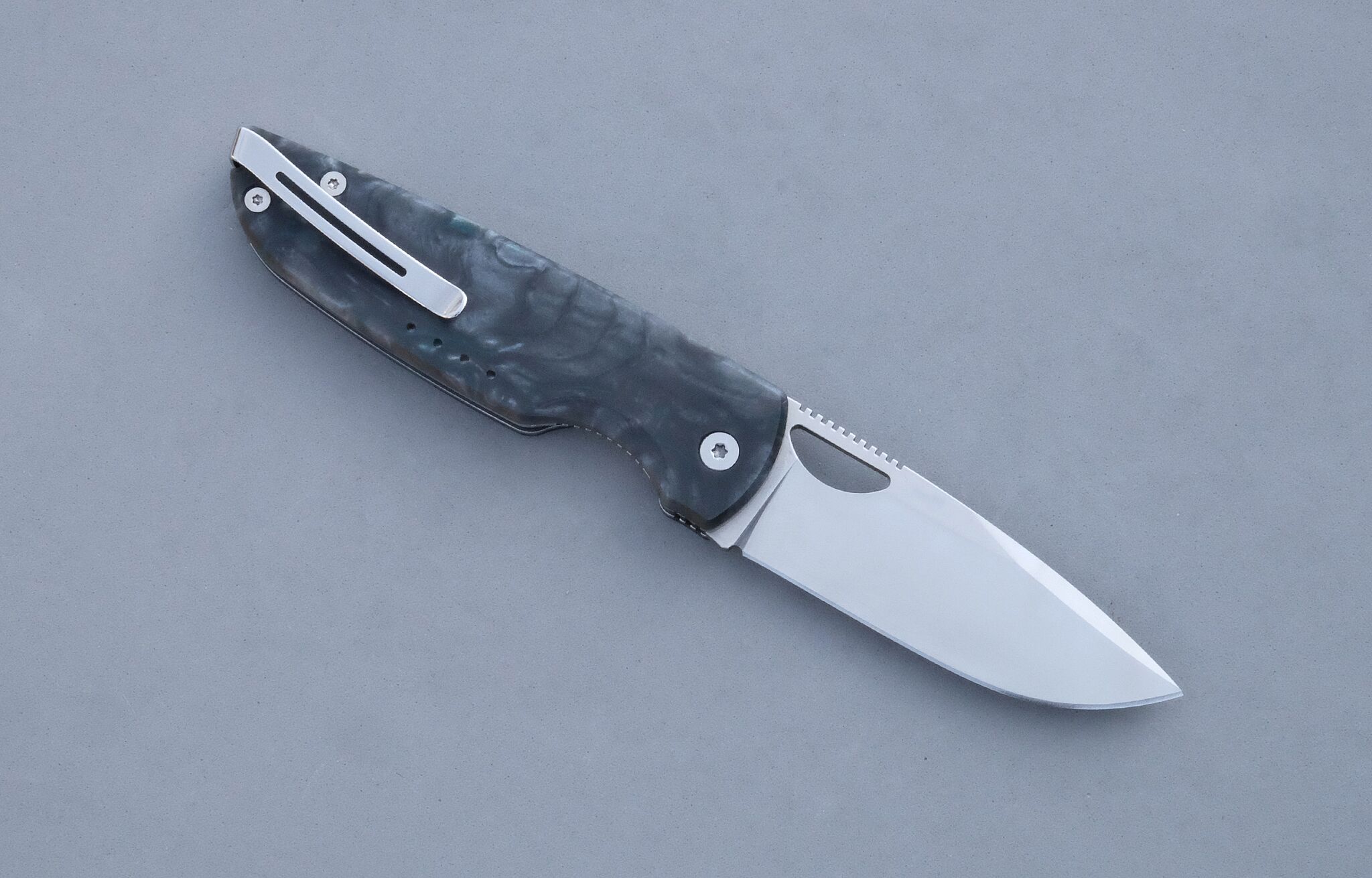 As of today, the project has shot past its funding goal of $22,000 and is nearing $50,000 with more than 500 backers. The project ends on May 4, so get funding if you want to get an early bird special.
---