Update: We originally wrote this post way back in January, but CRKT recently unveiled a few more 2015 mid-year years at the BLADE Show in Atlanta. You can find the new ones at the bottom.
It's January and you know what that means… it's time to take a look at the new knives coming your way. The SHOT Show (where companies are showcasing new knives) is currently underway, but many companies have already released the new catalogs.
In the coming weeks, we'll be taking a look at the new knives across various brands. We're kicking things off with the 22 new knives from CRKT.
BT-70 (Designed by Bob Terzuola)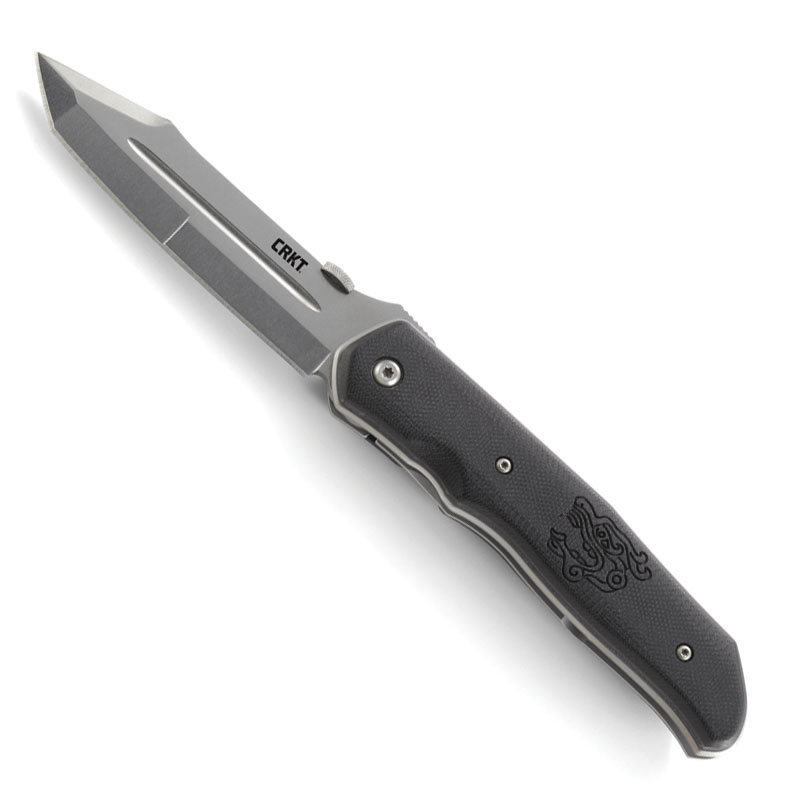 If you're not familiar with Bob Terzuola, the new BT-70 is the perfect way to get acquainted. Terzuola is one of the fathers of tactical knives and this collector's piece showcases his feel for the tactical folder. It has a stonewash finish, G-10 handle scales with his dragon logo, and a blade length of 4.03 inches.
Argus Black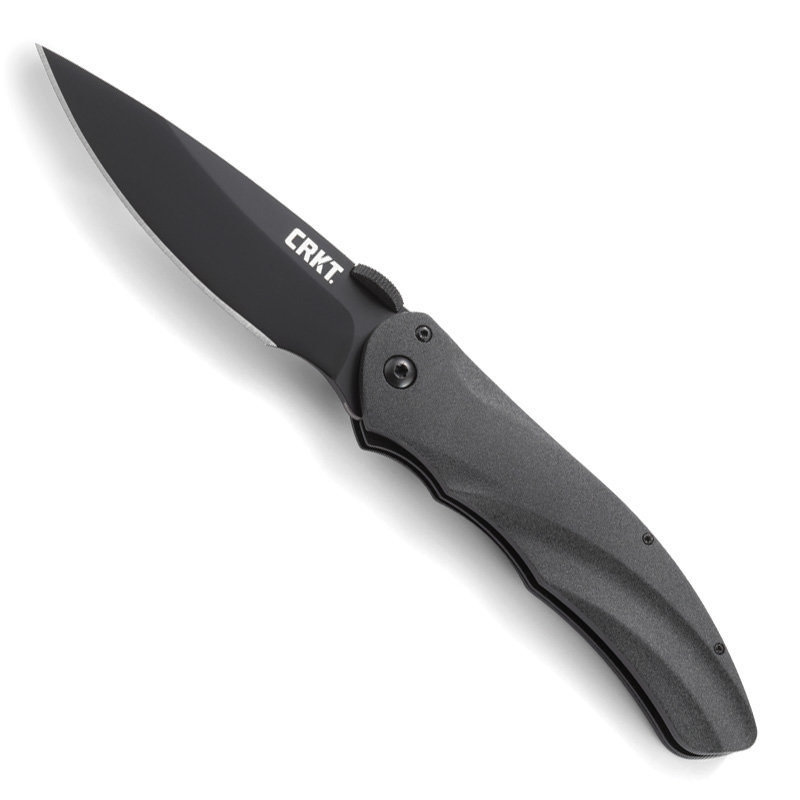 The Argus is a spring-assisted knife with the Outburst assisted opening mechanism. Designed by Matthew Lerch, the Argus Black has an aluminum handle and a 3.55-inch blade with black corrosion resistant coating.
No Time Off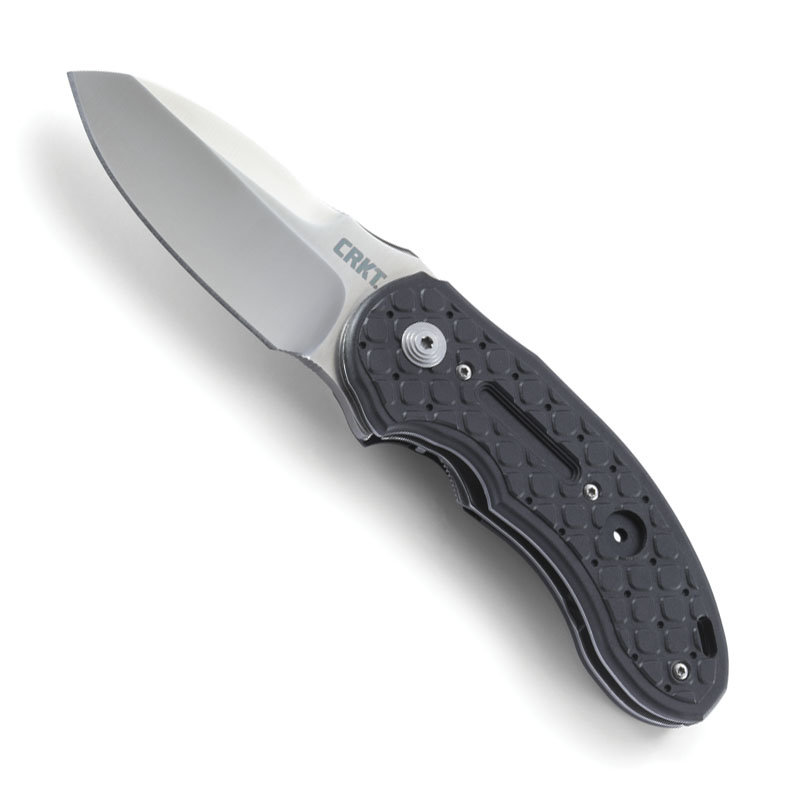 Designed by Flavio Ikoma, the No Time Off is a burly folder that's aimed at heavy-duty tasks. It has a waffle iron traction grip handle and a 2.99-inch blade that locks into place using the Ikoma Locking System.
Saker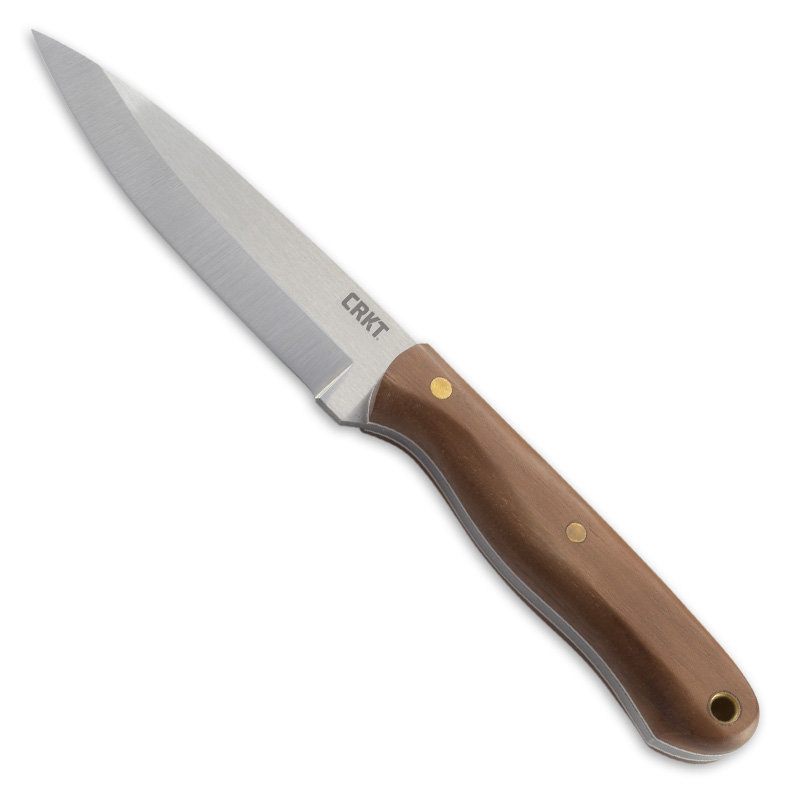 The Saker is an interesting bushcraft knife by Abe Elias, with its scandi grind and 1075 carbon steel blade that's about 4.5 inches. The handle is made from Walnut.
G.S.D. (Get S**t Done)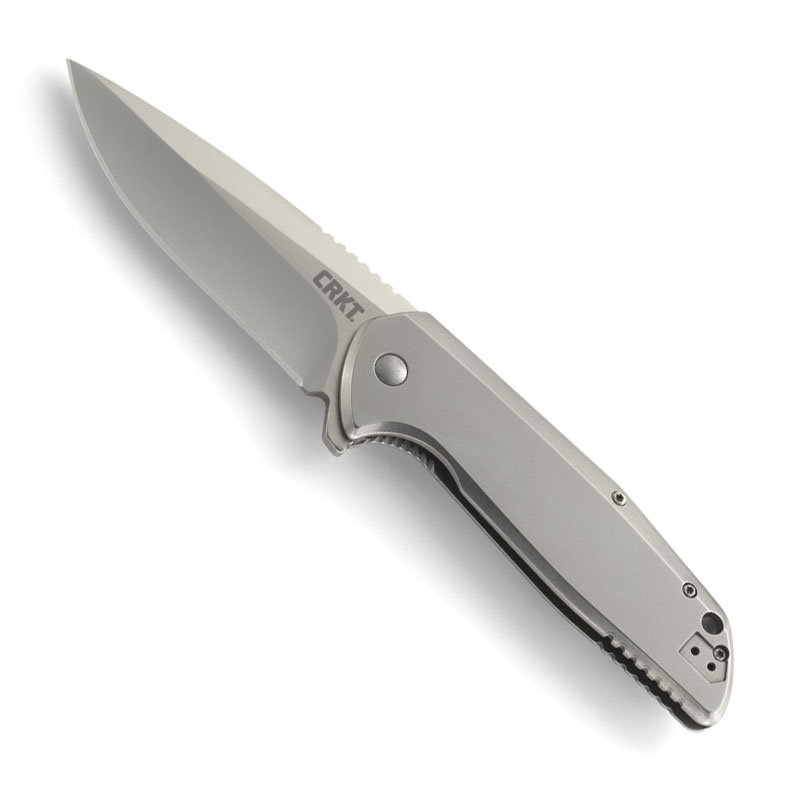 With a name like G.S.D. (which stands for Get S**t Done), you'd better expect a knife that's tough, reliable, and functional. Check, check, and check. It has a classic industrial look and can handle heavy-duty tasks.
Hunt'N Fisch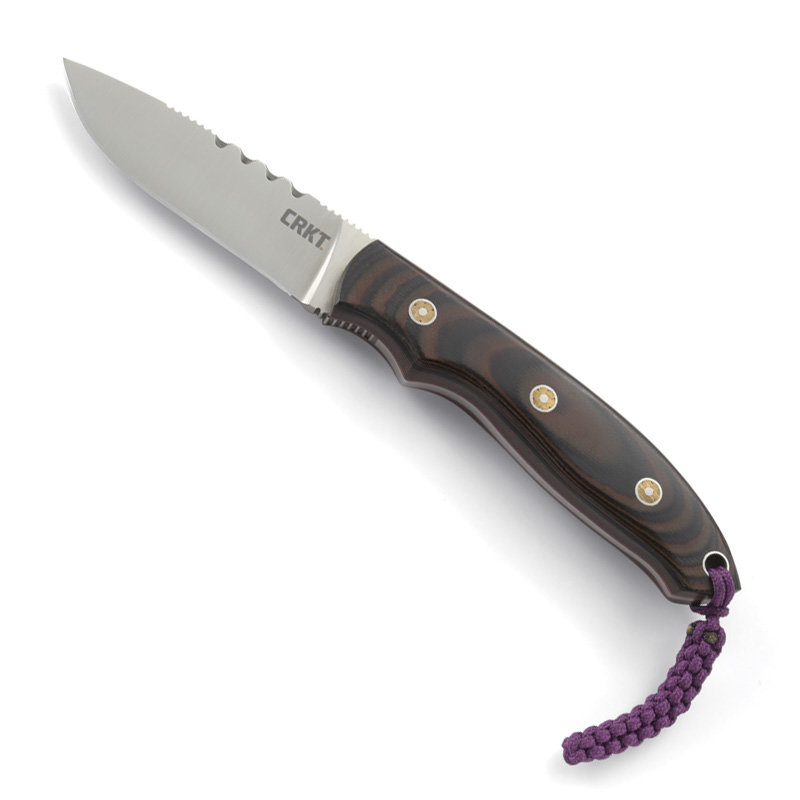 We're starting to get to the puns. The Hunt'N Fisch plays off designer Larry Fischer's name and is a fixed blade hunting knife with tons of jimping and some interesting grooves on the spine.
It's designed to be an all-around hunting and fishing knife with a blade of 2.99 inches made of 8Cr13MoV steel. It has G-10 scales on the handle.

Mah-Chete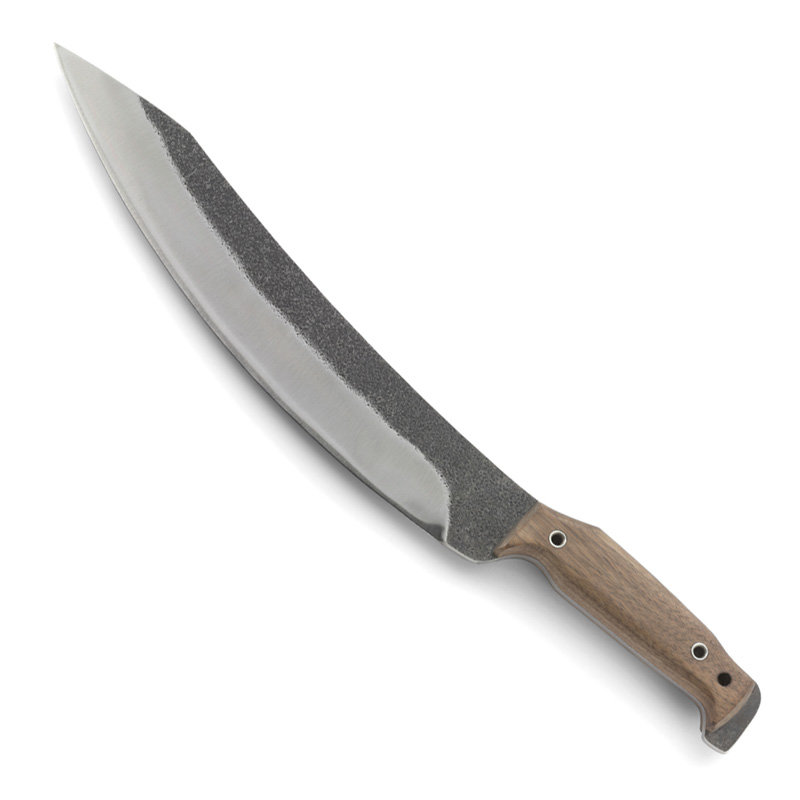 Continuing with the puns, we have the Mah-Chete, designed by Liong Mah. It has a nicely curved 12-inch blade with a concave grind and a walnut handle.
Yukanto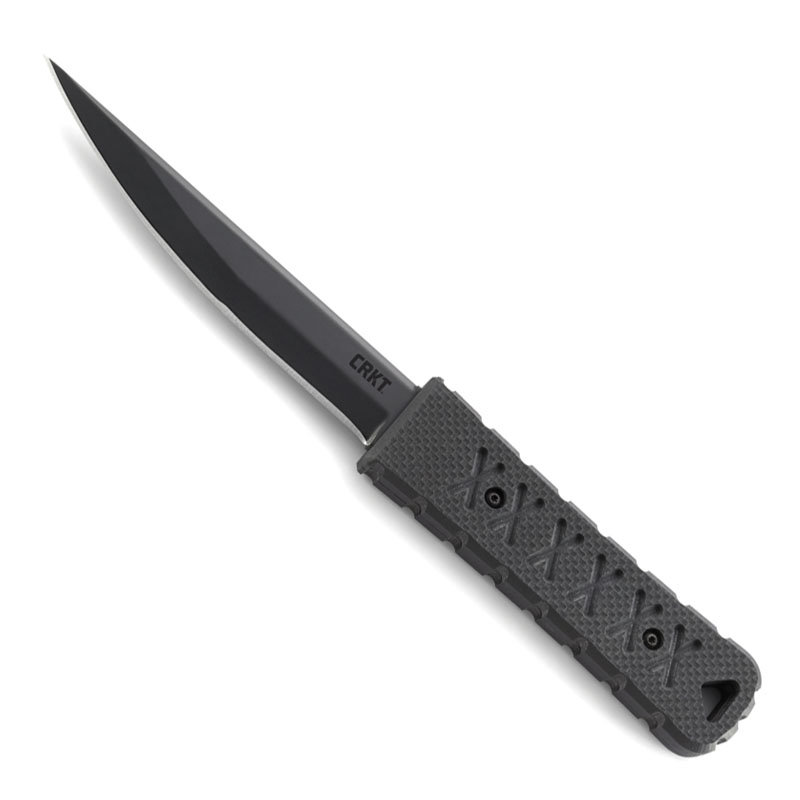 The Yukanto is an interesting tactical fixed blade with a blade length of 4.56 inches. It has a modified tanto point and hefty a G-10 handle. It's a compact knife designed for maximum penetration.
Fossil – Compact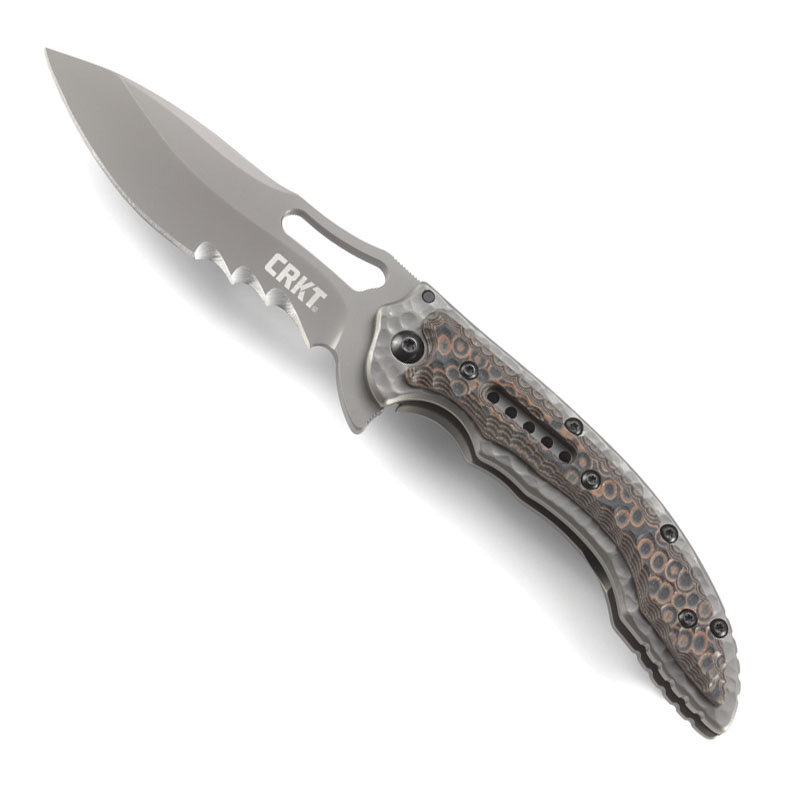 You're probably already familiar with the Fossil, but this year, Ikoma condensed the prehistoric-looking knife that boasts Veff serrations. The blade length on this version is 3.41 inches. The whole thing weighs two ounces less than the larger version.
Deviation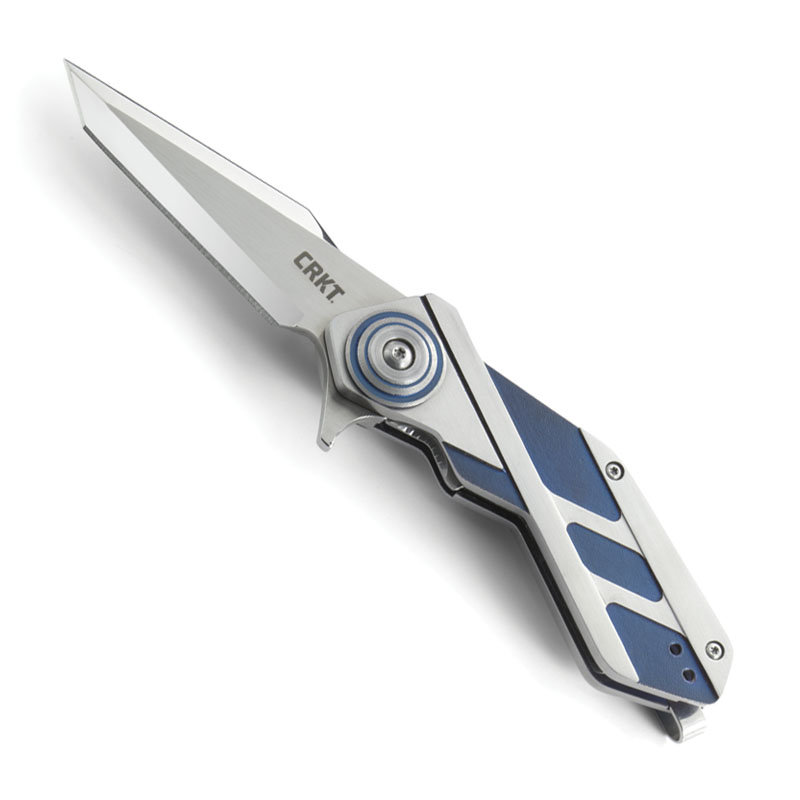 The Deviation is good-looking in an artsy way. It has an angular two-tone handle that's supposed to be comfortable to hold. The blade is 3.1 inches.
Hootenanny
A nice EDC in the making, the Hootenanny is the latest design by the legendary Ken Onion. It's a cross between a hunting knife and an everyday carry, as the 3.34-inch drop point blade indicates.
Tighe Rade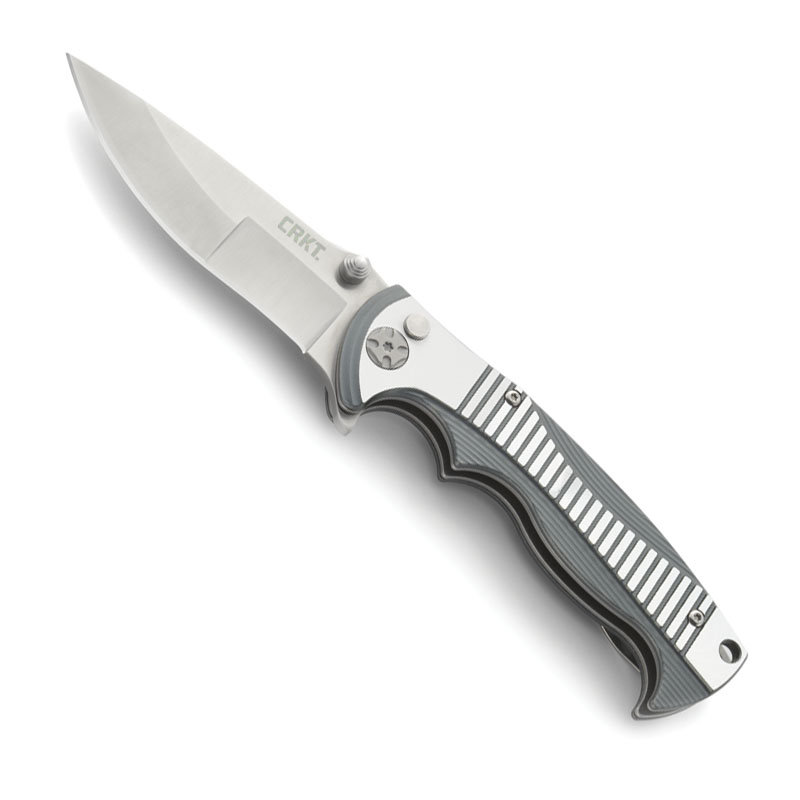 Brian Tighe has some fantastic designs, but they must be running low on Tighe-related puns. The latest, Tighe Rade, is a good-looking EDC with a button lock and an aluminum handle.
Achi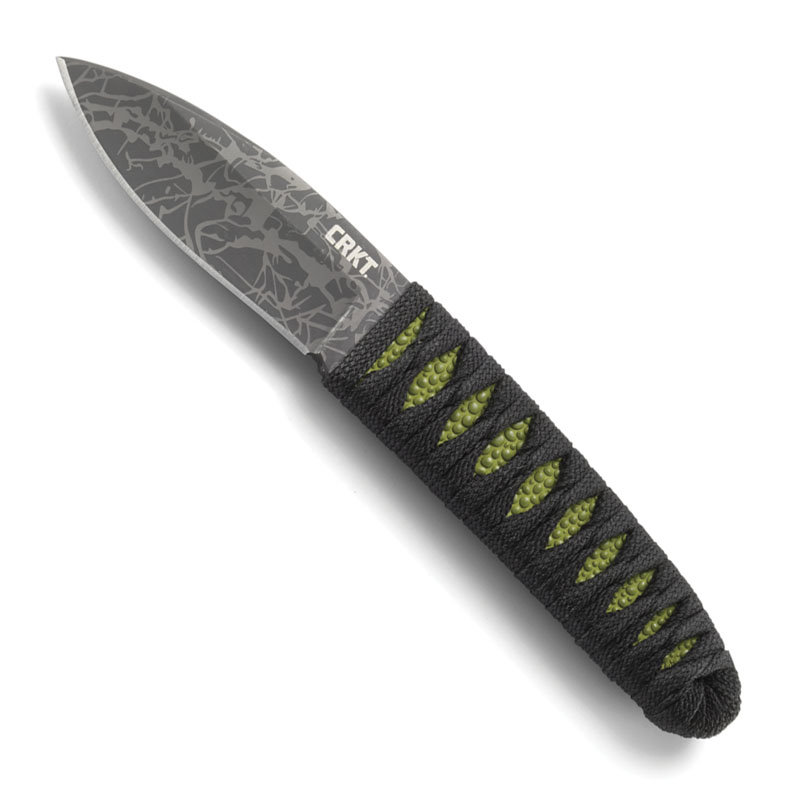 Next up we have two new designs from Lucas Burnley. This first is the Achi, which has a cord-wrapped handle blade. CRKT calls it an EDC knife. The blade is less than three inches.
Akari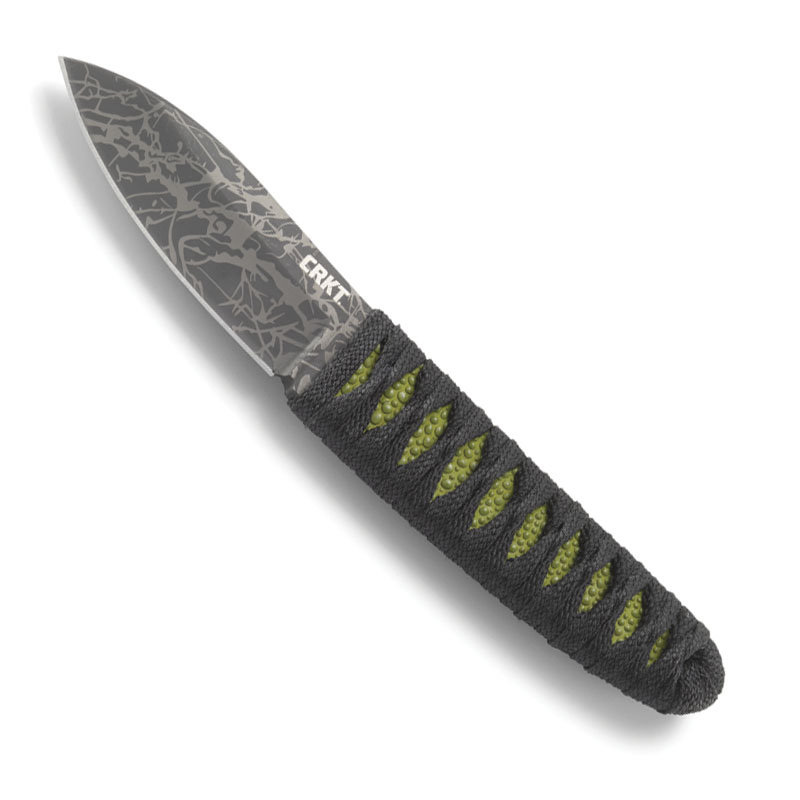 With its acid-etched blade, the Akari is nearly identical to the Achi. The major difference is the upswept blade.
Northcliffe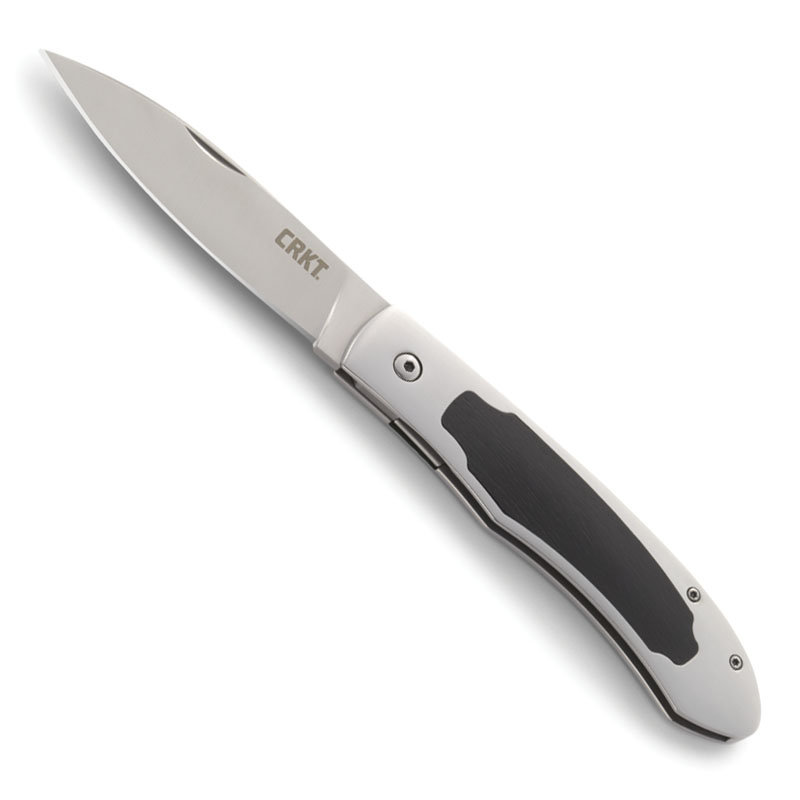 The Northcliffe is a thin gentleman's folder with a classy design. Its blade is slightly smaller than 3 inches, but the whole knife is surprisingly thin.
Thunder Strike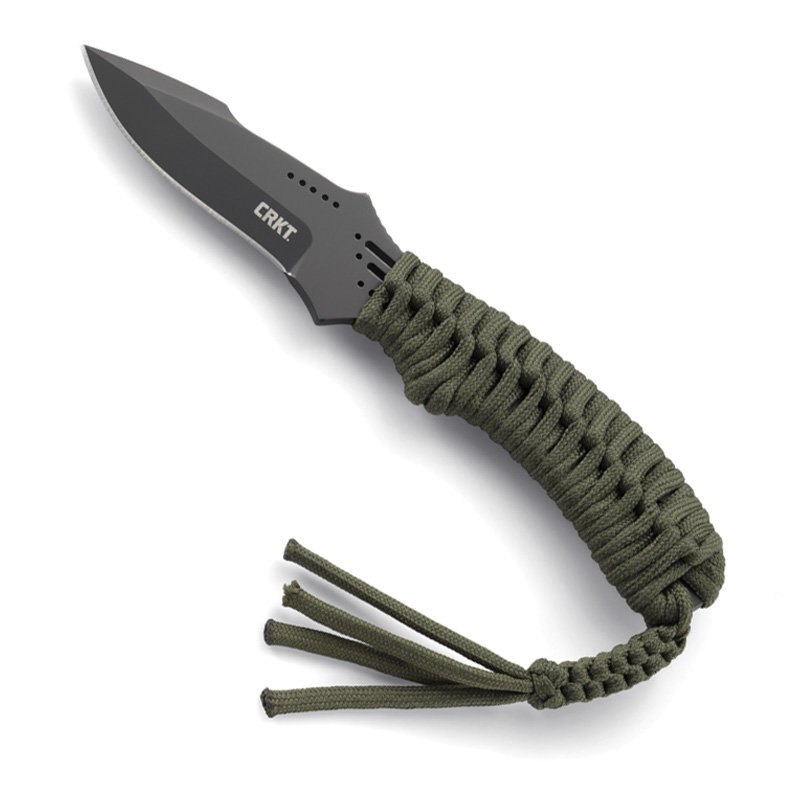 This is another tactical fixed blade that's perfect for quick and potentially dangerous situations. The Thunder Strike is designed by Pat & Wes Crawford with  a blade length of 2.83 inches and a paracord-wrapped handle.
Journeyer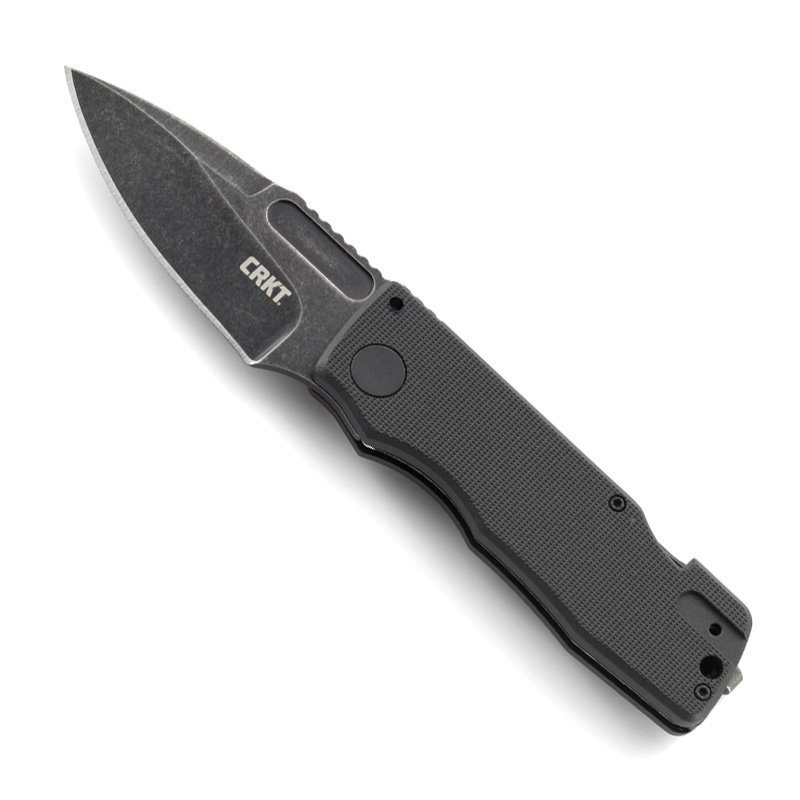 The Journeyer is a folder that essentially becomes a fixed blade when you pull a pin out of the knife and place it into the blade slot. It has a black stonewashed blade that's 2.75 inches long.
Cling-On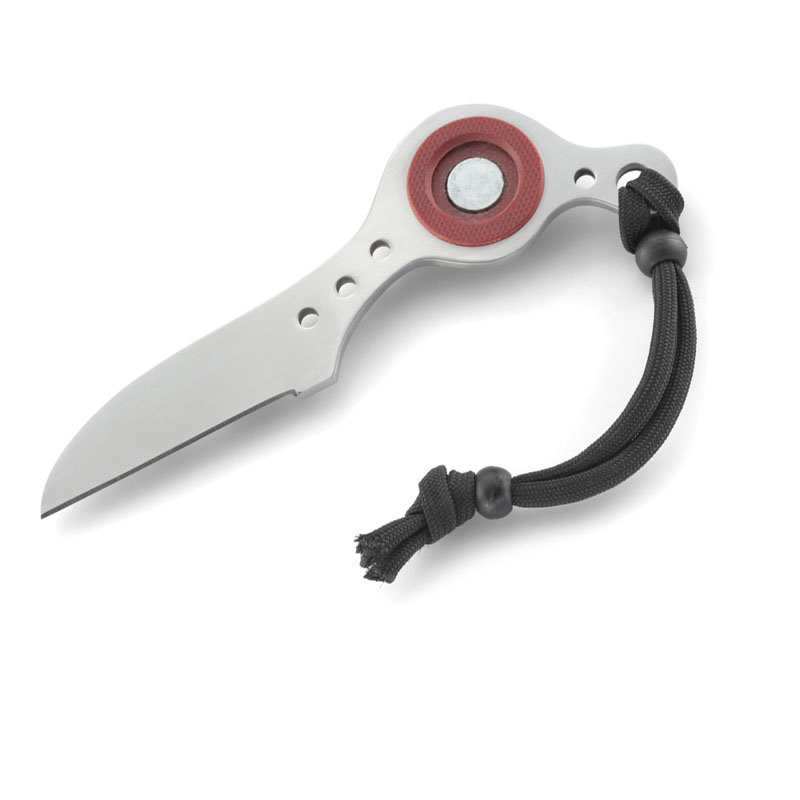 No this isn't something out of Star Trek, but it certainly looks like it could be. The Cling-On, designed by Ed Van Hoy, is a unique neck knife with magnetic retention. It has an overall length of 4.88 inches, which allows it to stay out of sight and mind when you don't need it.
Drumfire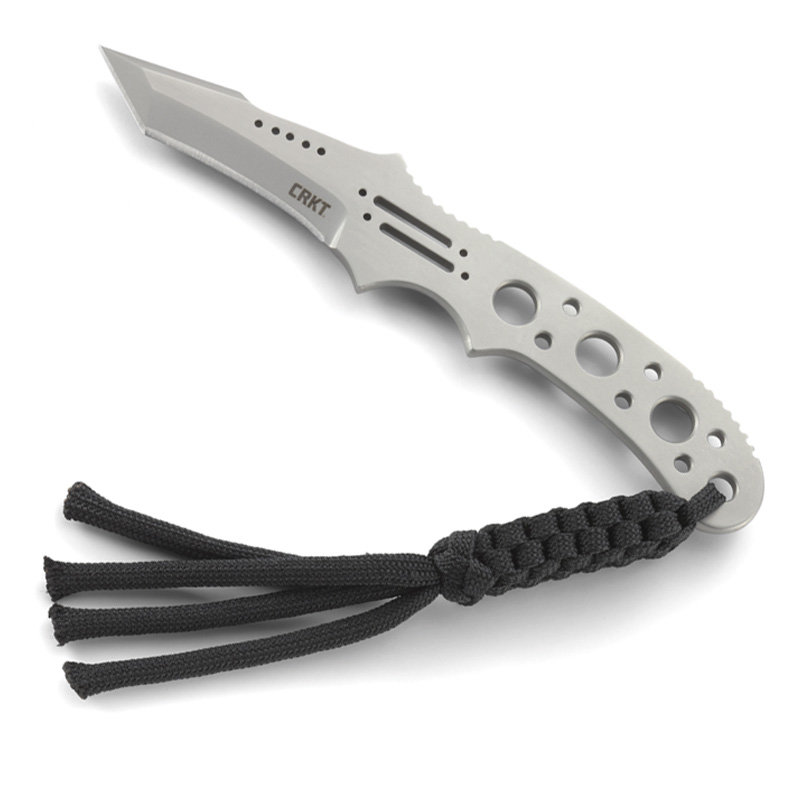 This compact tactical knife is a small concealable tanto knife that's aimed at defense. The blade is 2.27 inches and the whole knife has a bead-blasted finish.
Squid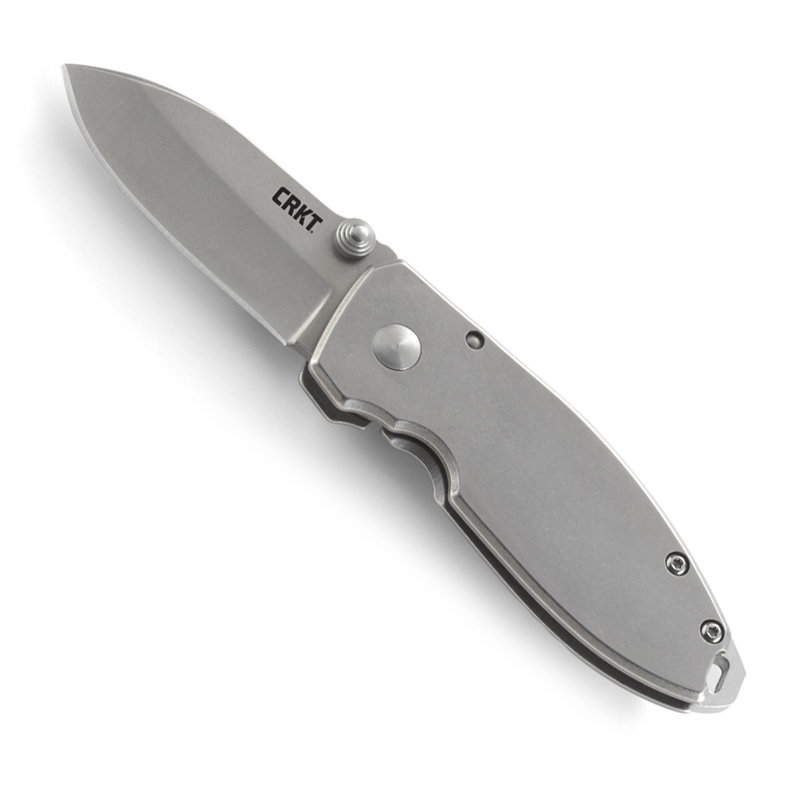 Another Lucas Burnley creation, the Squid is a pretty nondescript folder that's based on the concept of a compact pistol. It has a blade a little longer than 2 inches with a nice stonewash finish. It has a cohesive look with the 2Cr13 steel handle. It comes with an internal frame lock.
Squid Black Stonewash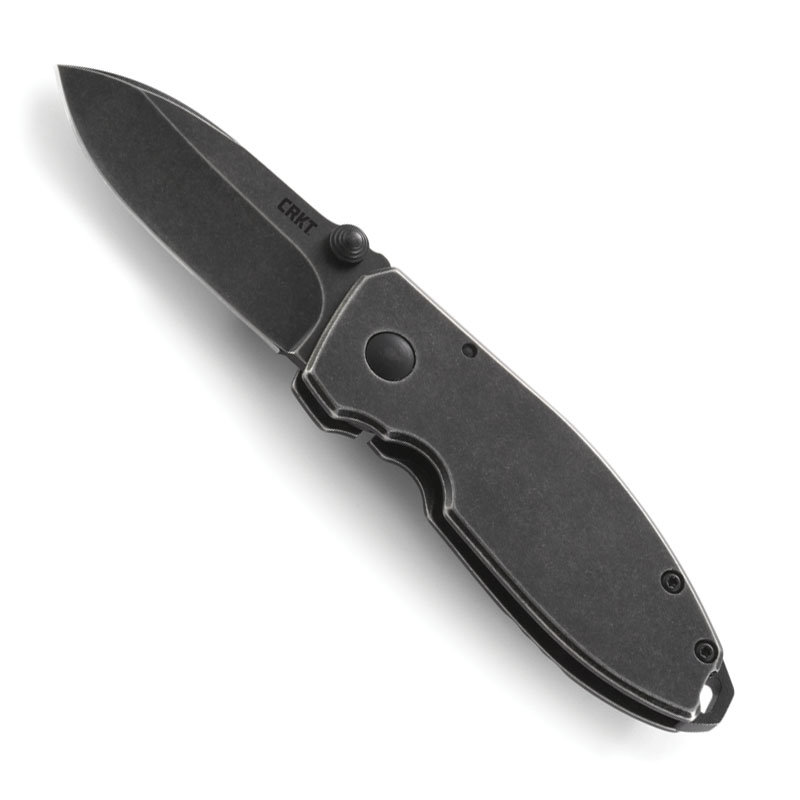 This iteration of the Squid has a black stonewash finish throughout the blade for a darker look.
Here are some more new CRKT knives we should expect to see in the second half of 2015.
Sting 3B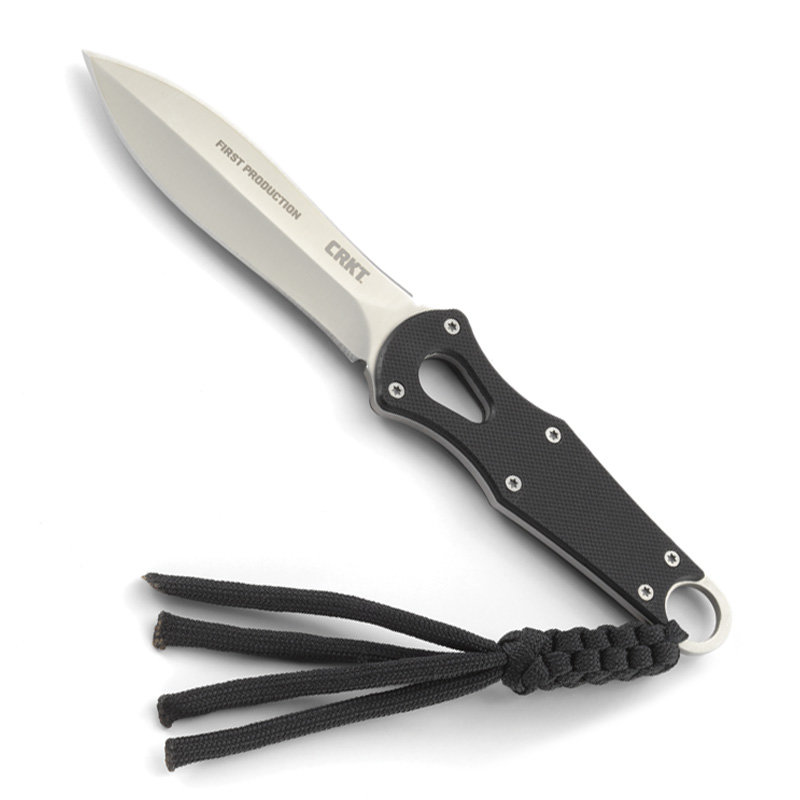 CRKT bills this as the lightest, slimmest, and most compact Sting fixed blade ever created. The original Sting was made in the 1970s by A.G. Russell and the 3B is a lightweight boot knife that's excellent in close quarters situations.
Outrage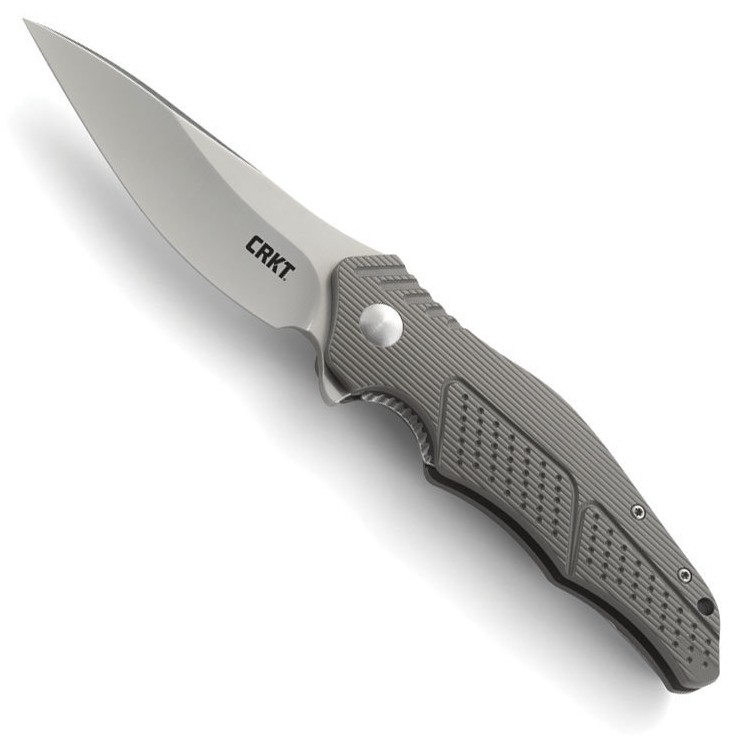 Ken Onion creates some of the most beautiful and functional knives out there. Somewhat reminiscent of the CRKT Onion Skinner, the Outrage is a sleek everyday carry that features a 3.19-inch drop point blade with an ergonomic handle.
M16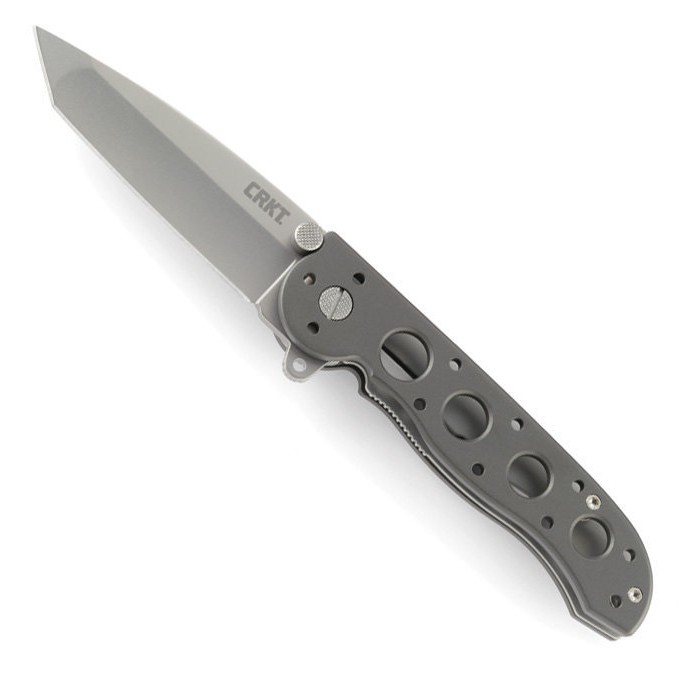 The knife community suffered a major setback in 2014 when legendary knife designer Kit Carson passed away. To honor his memory, CRKT is reissuing one of his most popular knives. The M16-02S, M16-03S, and M16-04S Classics are based off the original design and feature the famous Carson Flipper. Each has its own blade size, but all of them are strong tributes to his legacy.
Torreya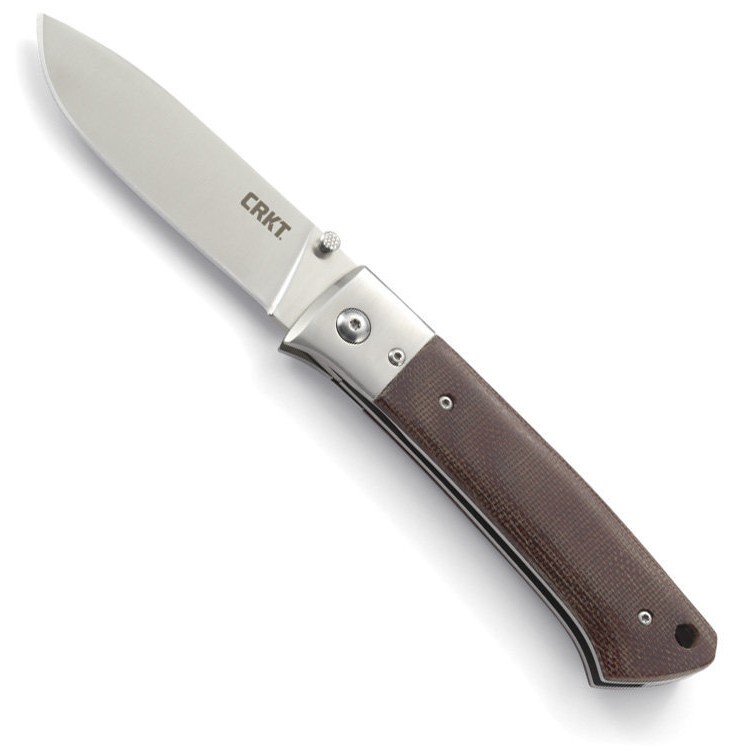 Designed by Steve Jernigan, the Torreya is a larger folder designed for tackle outdoor tasks. The blade is 3.6 inches, and the handle is made with resin-infused fiber. Even though it's a folder, the knife is touted as being a hunting knife.
Viva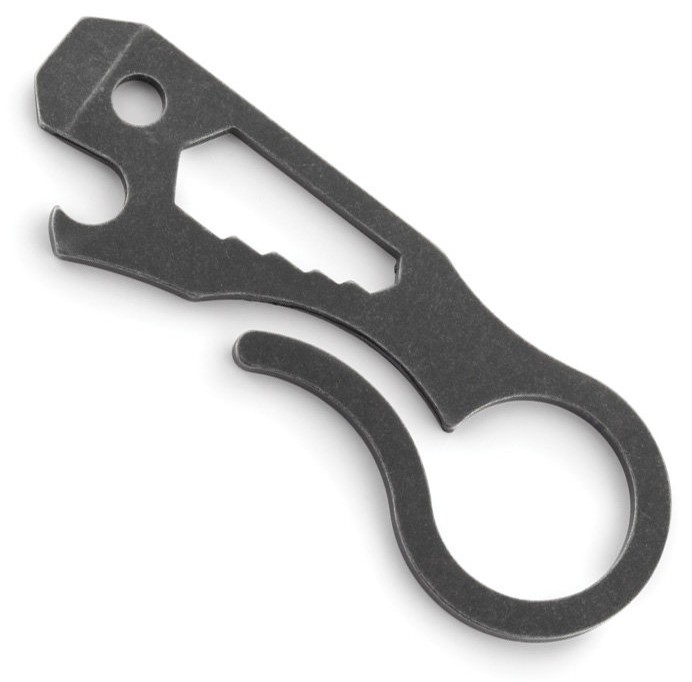 The Viva is a small keychain tool that boasts a screwdriver, various hex wrenches, a pry bar, and bottle opener. This would have made a great addition to our look at keychain tools and we're looking forward to trying out this small multitool.