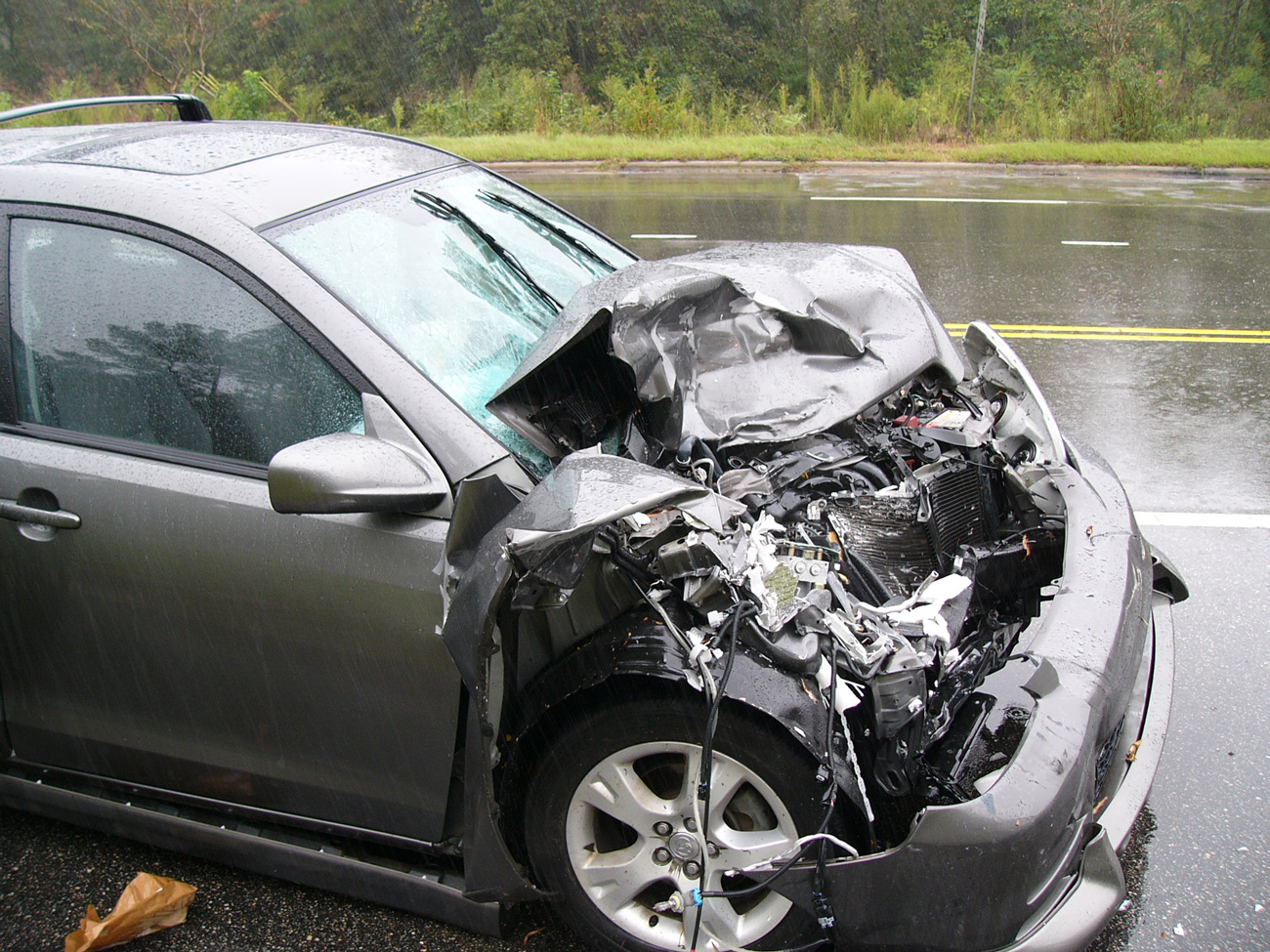 Sometimes the only thing standing between life and death is luck.
Back on July 29, 2014, Charles Devowe drove from Michigan into Canada en route to a fishing trip in Ontario. He noticed debris on the road, including some strewn at a 45-degree angle.
He traveled for about two miles up the road until he decided to turn around. After parking near the debris, he saw a Pontiac Vibe flipped upside down in a creek at the bottom of a hill. Since Devowe has bad knees, he didn't want to immediately go down because no one would know they were there.
So he flagged down some passersby and then headed down the hill with no regard for his bad knees.
Here's an excerpt of what happened next from Brent Ashcroft of WZZM:
"I tried to get the doors open, but they were locked," said Devowe. "I waded into the creek waste-deep and tried to do what I could."

31-year old Kristin-Leigh Beaudry, the driver of the vehicle, drown in the accident, but the two children were both still alive and could be saved.

"I tried to help the little boy first," said Devowe. "He was tangled in his seat belt and his mouth was filling up with water."

Devowe says he took both hands and held the boy's face above the water. While he was doing this, the vehicle continued to slowly sink. As Devowe was saving the little boy, he also was trying to grab the little girl's foot with his other hand, attempting to save her.

"I watched [Kristin Beaudry] die in front of me, and that was hard," Devowe said.

Devowe said he had to stand in the creek holding the two children up for about ten minutes before additional help arrived.
Devowe amazingly held those kids above water, but they were still trapped in a slowly sinking vehicle. That's when help arrived.
A trucker named Matt Parker stopped at the scene, raced down the hill, and dove into the water.
Unlike Devowe, Parker carried a rescue knife with him. So he gave the knife to the boy who then cut himself free of the seat belt.  A blade easily cut the seat belt when no human hands could.
With the boy free, the two men were able to turn their attention to the girl. They miraculously pried the door open and the girl managed to escape.
There are many what-ifs to consider in situations like these. What if Devowe hadn't stopped? What if he tried to save the mom first? What if Parker didn't have his knife?
Dwelling on the what-ifs isn't always productive, but one thing you can take away from situations like this is always to be prepared. Even carrying a basic knife may be the difference between life and death.