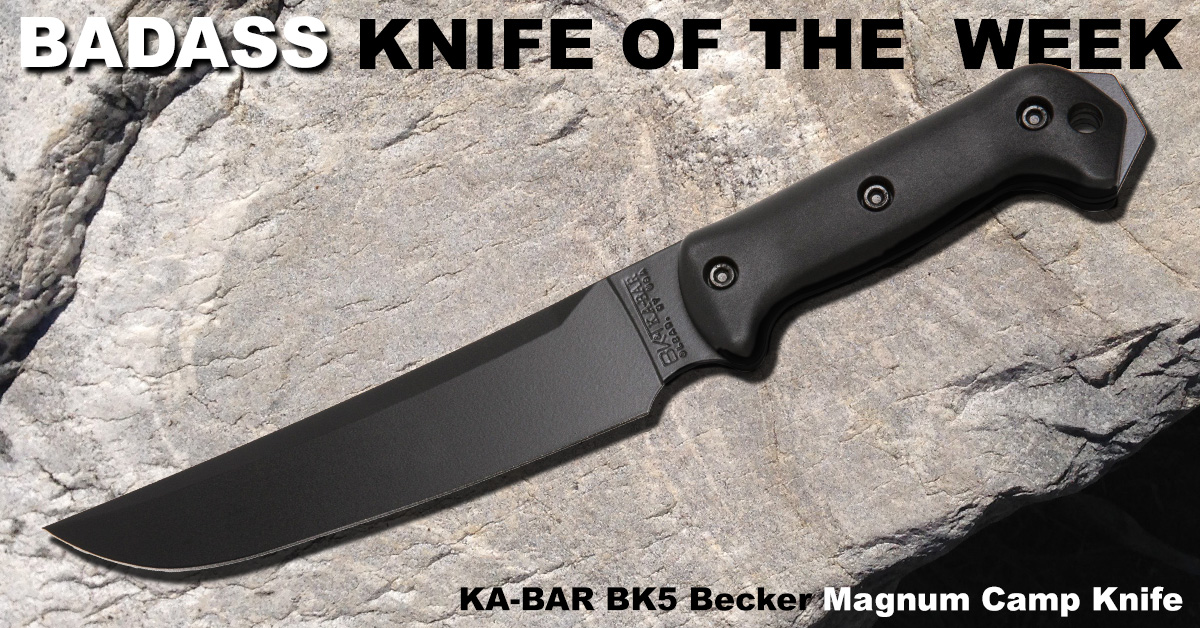 The partnership between KA-BAR Knives and Ethan Becker has been one of the most fruitful in the industry, bringing knife lovers beasts like the latest Badass Knife of the Week.
The KA-BAR BK5 Becker Magnum Camp Knife is the perfect companion to take out in the field. It can do everything from batoning through firewood and hammering with the exposed steel pommel to feathering sticks and cutting through meat.
Let's delve deeper into what makes this such a solid outdoor knife.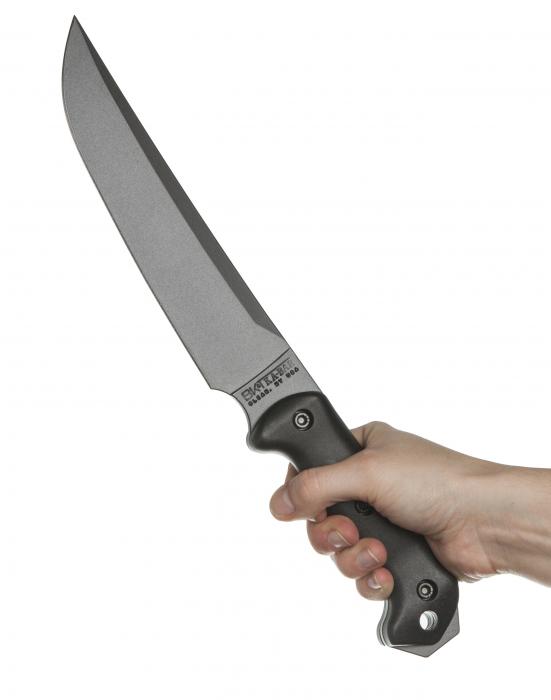 Boasting a long 8-inch blade, the Becker Magnum Camp may sound hefty but is surprisingly spry. The trailing point blade design with a flat grind at 20 degrees makes it highly versatile.
The black-coated blade is made from 1095 Cro-Van steel, which is a carbon steel that's easy to sharpen and very tough.
Here's a good look at how the knife performs from gideonstactical on YouTube:
Its handle scales are comfortable and removable, so you can put your own stamp on this large camp knife with different handle scales. But if you keep the standard handle scales, you won't be disappointed.
Coming in at an overall length of 13.5 inches, the Becker Magnum Camp comes with a heavy-duty polyester sheath that's MOLLE compatible. It even has a slot for the BK13 Becker Remora.
Once you pick up this made-in-America knife from KA-BAR, you won't go on any outdoor adventures without it.
For more information on this Badass Knife of the Week, check out the product page for the KA-BAR BK5 Becker Magnum Camp Knife.