With our selection of the best knives of 2022 posted last week, it's time to look at the knives the people voted for with their wallets. So, I combed through the data on the best-selling knives from Knife Depot in the 2022 calendar year.
A few things to note: This list is in no particular order because we factored in the price of these knives as well. If we sold 500 $30 knives and 500 $150 knives, we gave some special considerations to the pricier model because purchasing is more of a hurdle.
We did our best to get this list as accurate as possible.
Kershaw Launch 6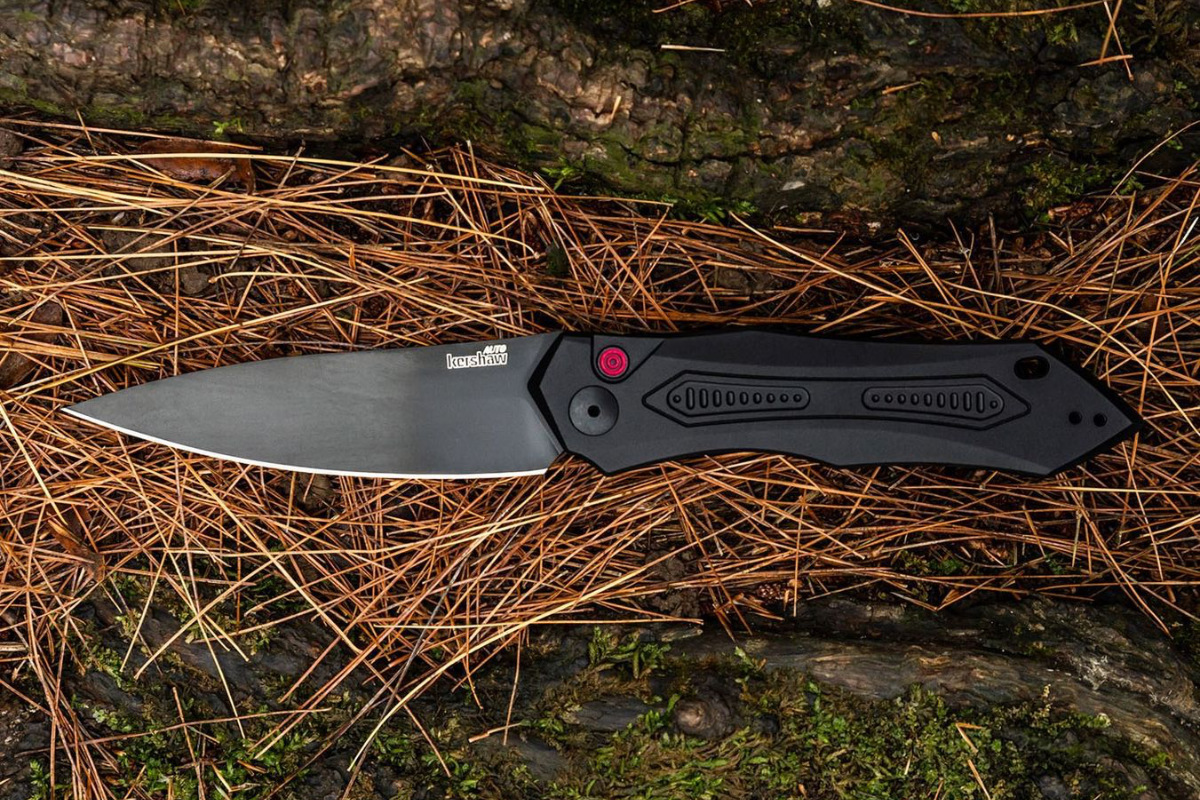 The first thing you'll notice on this list is the surprising number of automatic knives. I argue no knife series is more popular than the Launch series from Kershaw.
The Launch 6 was one of the most popular knives from the series this year. That's meaningful considering it sold a ton of units and it's a fairly pricey knife.
It's hard to argue with the sleekness of the Launch 6. It has a 3.75-inch CPM 154 stainless steel blade with a black aluminum handle and a red push button that fires with force.

Smith & Wesson SWFR2S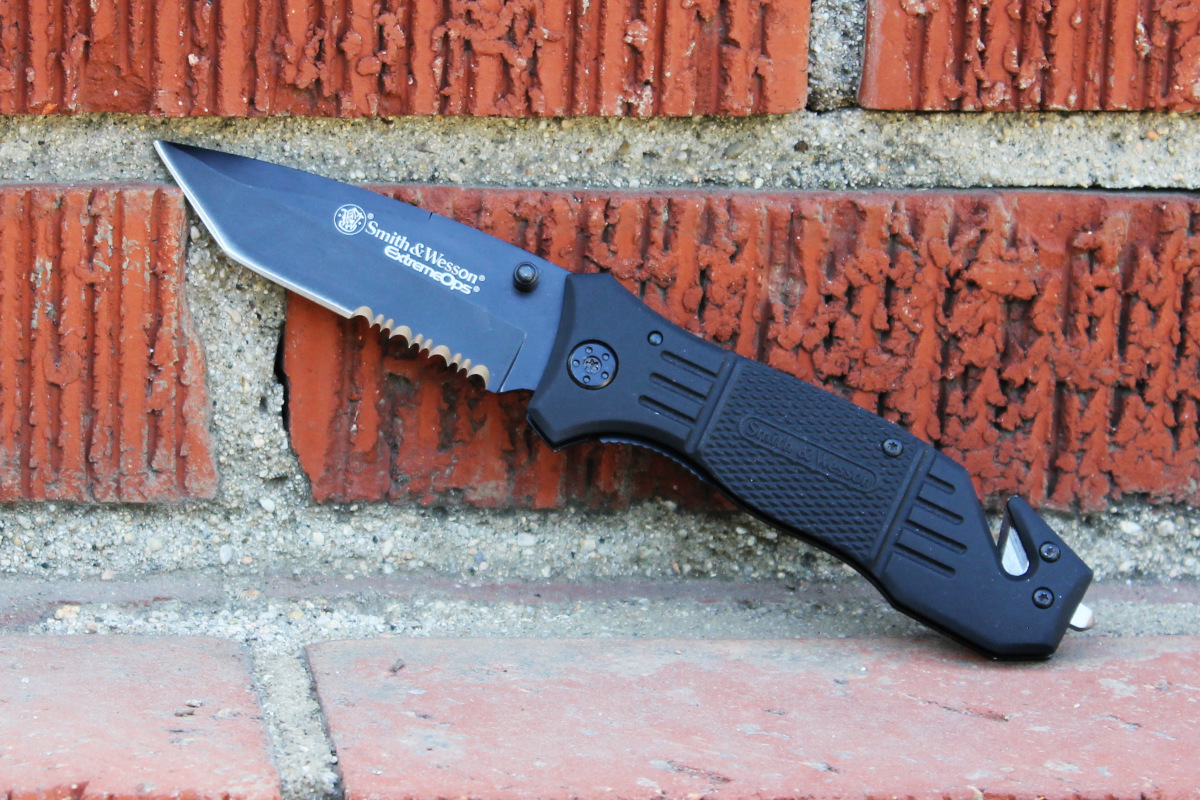 Smith & Wesson knives were also very popular this year. But the Smith & Wesson SWFR2S was by far the most popular.
Two factors contributed to the overall success of this knife, which is a best-seller year after year. First, the knife is a workhorse. This is a knife I have in my personal collection and one I often recommend to people looking for a reliable folder at a good price.
Second, this is part of Knife Depot's engraved knife program, which helped the knife become a top seller.

Uncle Henry LB5 Smokey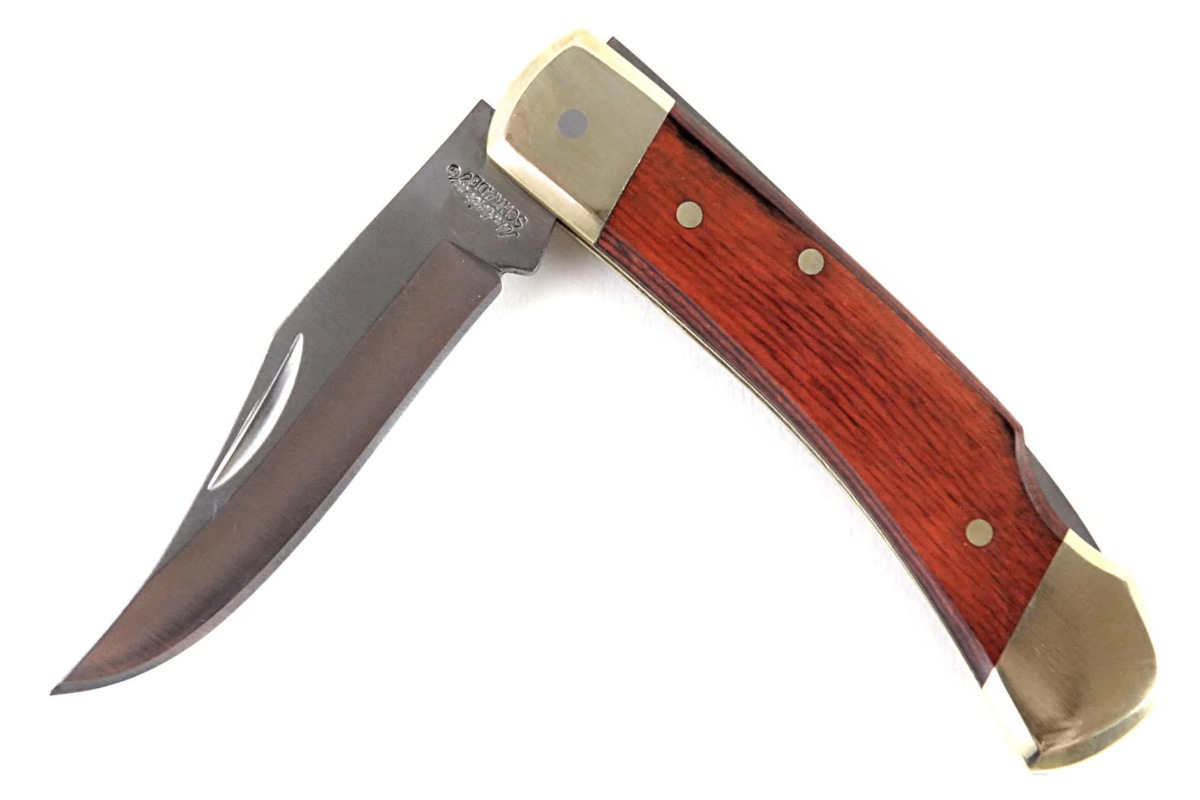 This Uncle Henry LB5 Smokey is another knife that's part of the engraved knife program. It's also one of the most reviewed knives at Knife Depot and has been exceptionally popular (engraved or not).
The knife is a folding hunter like the Buck 110 but slightly smaller and way less expensive. The blade is 2.8 inches long and locks with a lock back mechanism.
It has wood handles and a nickel silver bolsters. This is just a classic knife at a good price.

Smith & Wesson Throwing Knives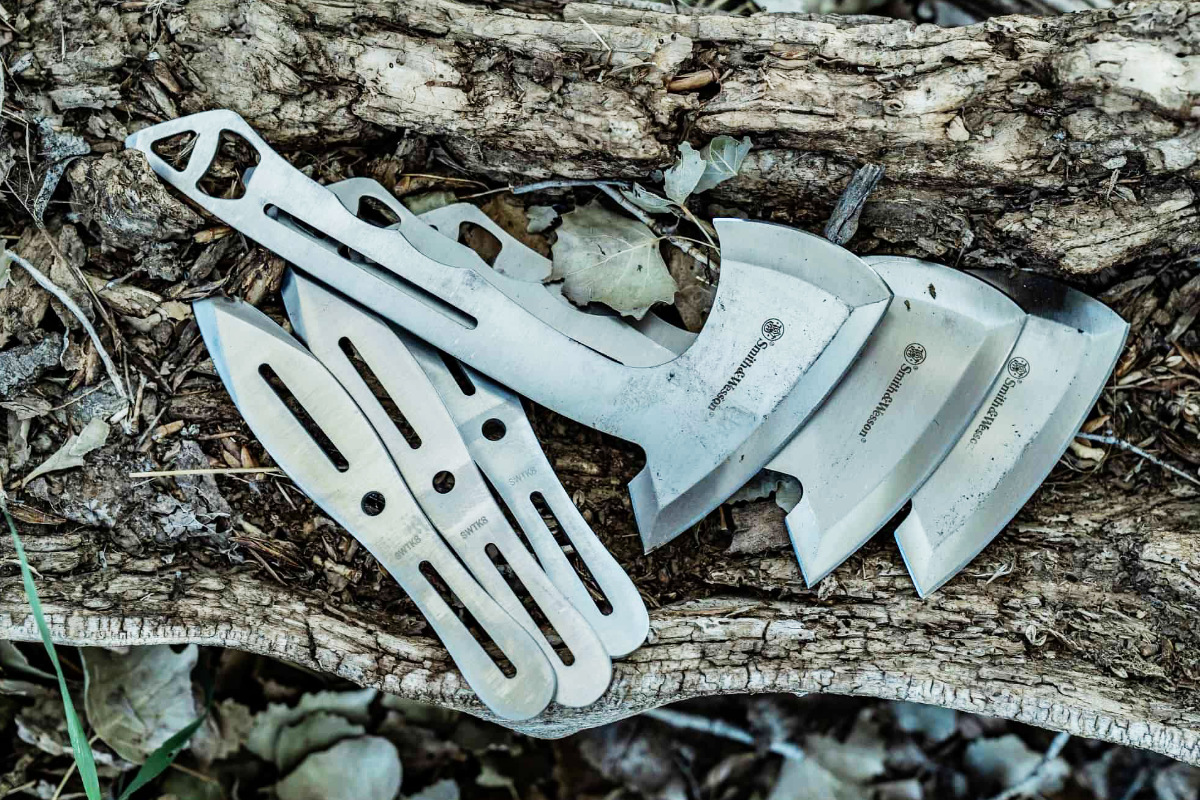 This one is cheating a little because I'm lumping in all the throwing sets from Smith & Wesson. Smith & Wesson has four or five throwing sets and all of them were near the top of the best-sellers list at Knife Depot.
There real star of the year was the new Ultimate Throwing Set, which has 13 throwers and sheaths to hold them all. The six-piece throwing set and the axe/knife throwing set were also popular.
When you combine all the throwing sets, Smith & Wesson throwers were probably the most popular knives of the whole year.

Electrifying California Legal OTF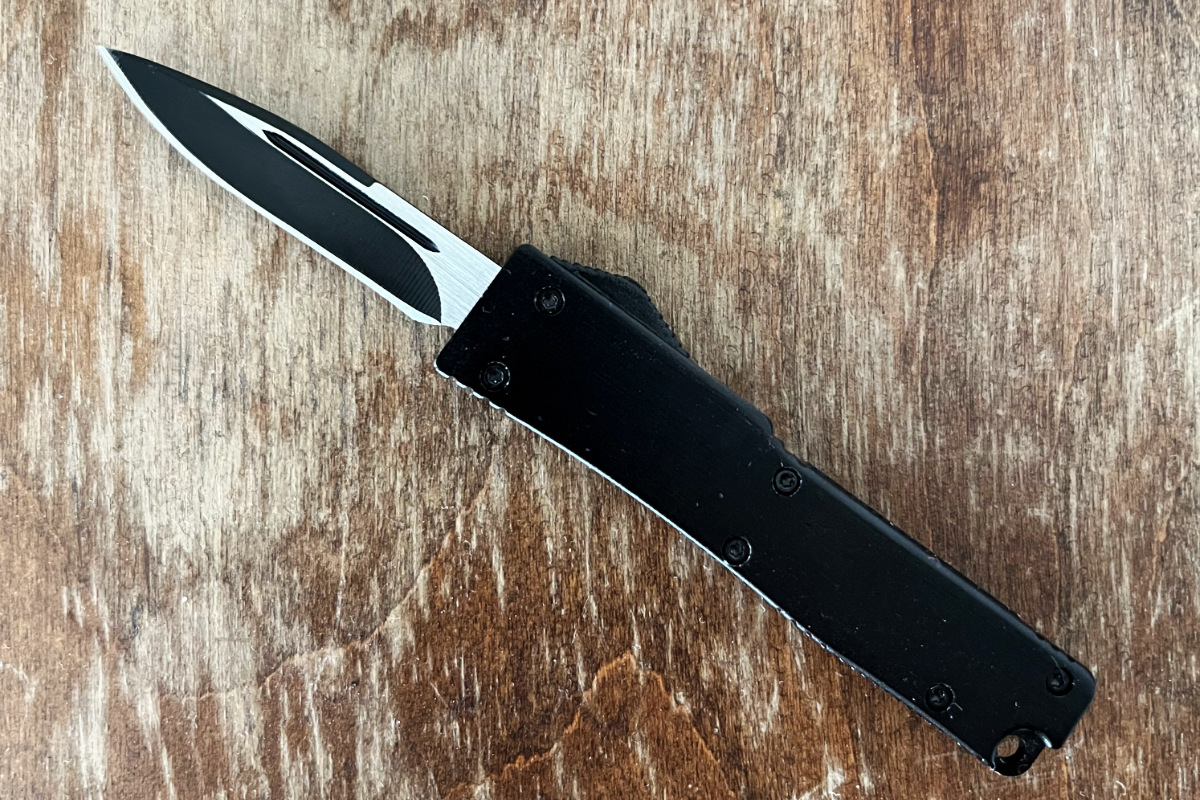 People love a good California legal out-the-front automatic. This small OTF flew off the shelves this year. Despite being out of stock a few times, it was still among the top sellers.
The knife is pretty simple. It has a two-tone blade that's just under 2 inches (making it legal to carry in California). Its dual action is fun to fidget with and surprisingly reliable for the price. This exact knife sits on my desk, and I fire it over and over when I need some inspiration.
For under $20, this Cali legal OTF is a steal of a deal.

BnB Drop Point Hunter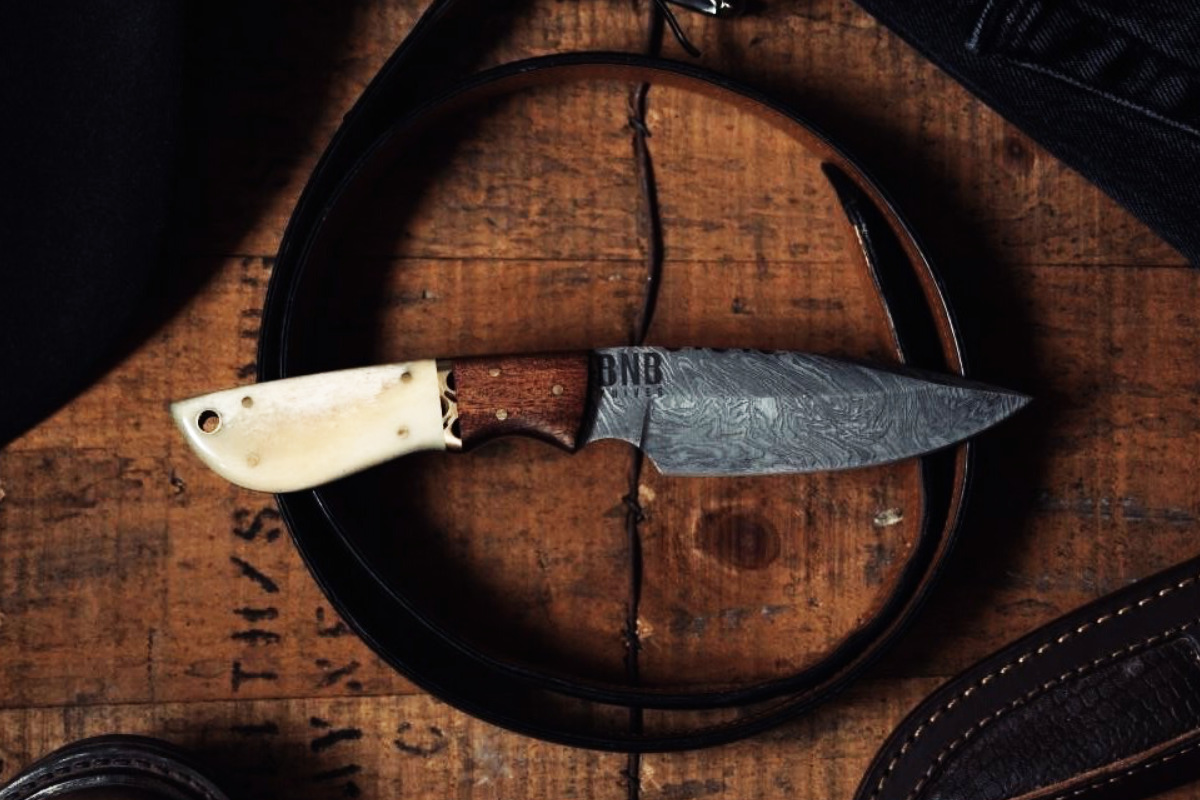 The BnB Drop Point Hunter is one of the most surprising additions to this list. Formerly known as BucknBear Knives, BnB Knives has a good reputation for making good quality Damascus knives at an affordable price.
For whatever reason, this Damascus fixed blade hunter has captured the hearts of many.
To be honest, I'm not too surprised. I have (and still use) a different iteration of the fixed blade. In fact, I was one of the first to review a BnB knife back in 2015. It remains a good-looking knife with a ton of value and something pretty unique. This version has a camel bone handle that's just icing on the cake.

Kershaw Launch 1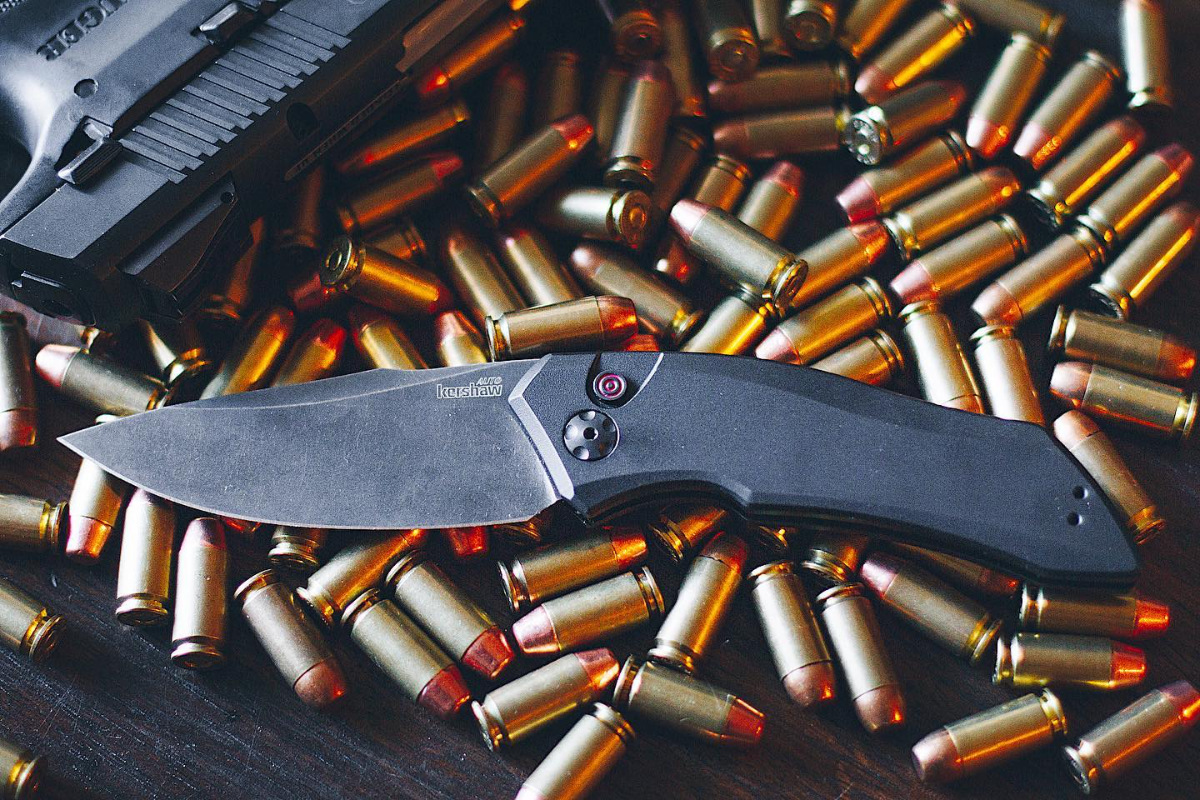 The 1 was the automatic that launched the Launch series, and it remains among the most popular knives out there. It has a 3.4-inch blade with a large cutting belly and black aluminum handle.
I argue there are now more EDC-friendly automatic knives that are made in America that don't cost much more than the Launch 1, but Kershaw is a well-known brand with a good reputation. I foresee the Launch 1 continuing to be a popular knife through the year.

KA-BAR USMC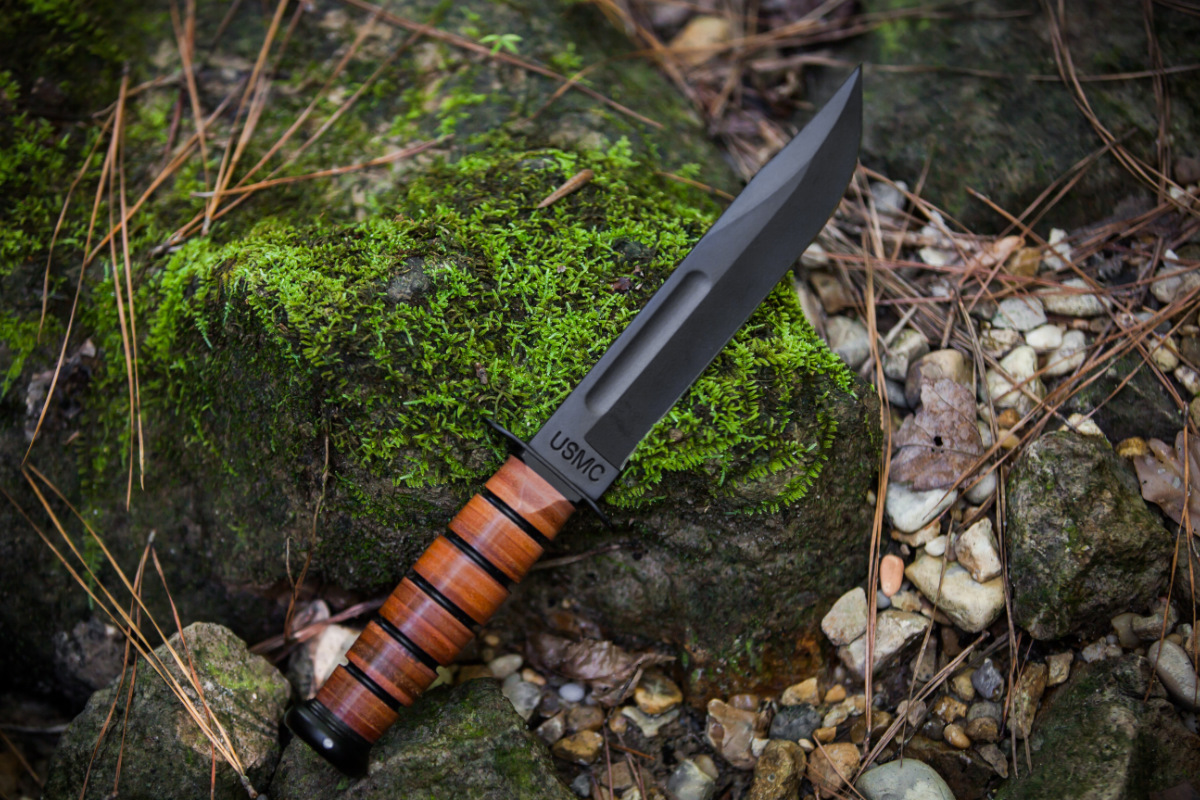 The KA-BAR USMC is the least surprising addition to this list. The iconic fixed blade has been around for decades, but its design will never be outdated or stale.
There are much newer and much fancier knives out there, but no knife collection is complete without a KA-BAR. These days you can even get more modern versions of the KA-BAR, but this USMC version still tops of the list of best-selling knives.
Not much else to say about this knife since it speaks for itself.

Benchmade Mediator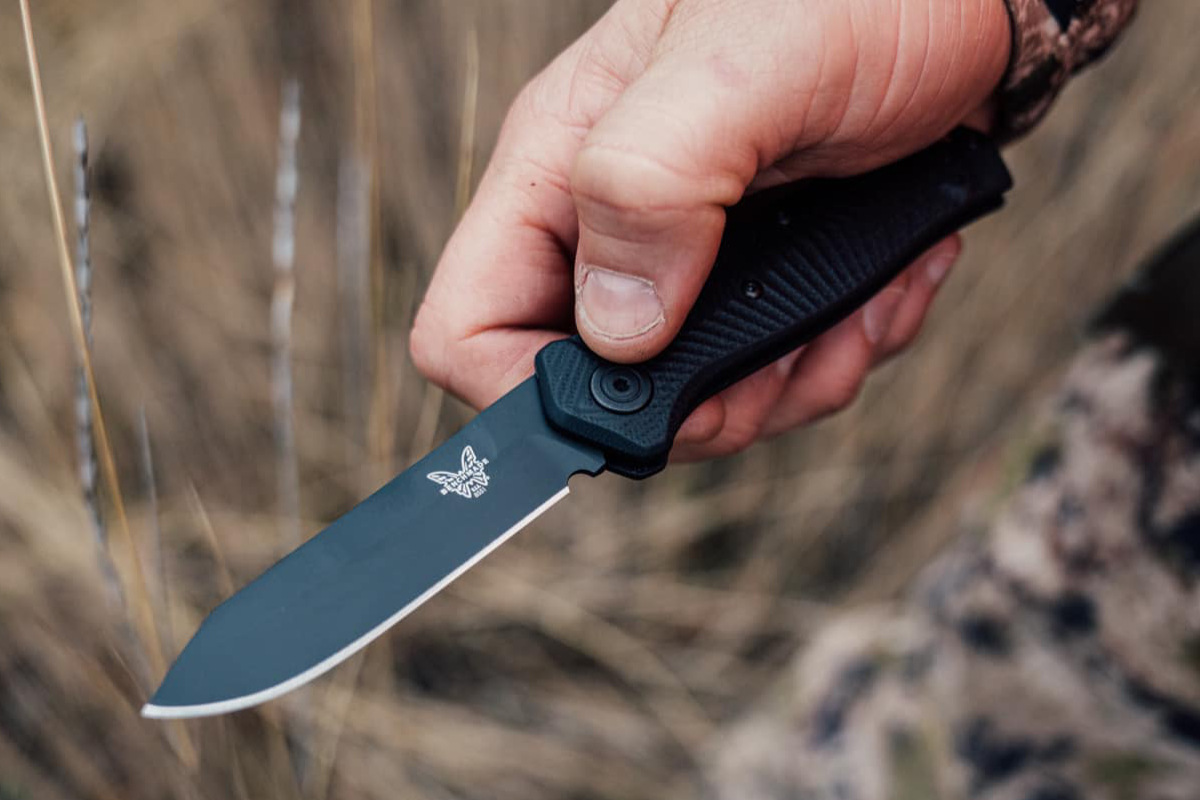 This is one of those knives that didn't sell huge amounts, but the hefty price tag gives this knife more weight. If people are willing to shell out $288 for this high-quality automatic, you know Benchmade is on to something good.
I've said it before, but the Mediator is essentially a Frankenstein automatic. Benchmade took elements from the best of the brand (including the 940's reverse tanto blade, the light weight of the Bugout, and the speed of the Infidel) to create the ultimate automatic EDC in the Mediator.
It's not the prettiest knife, but it gets the job done.

Smith & Wesson M325 Revolver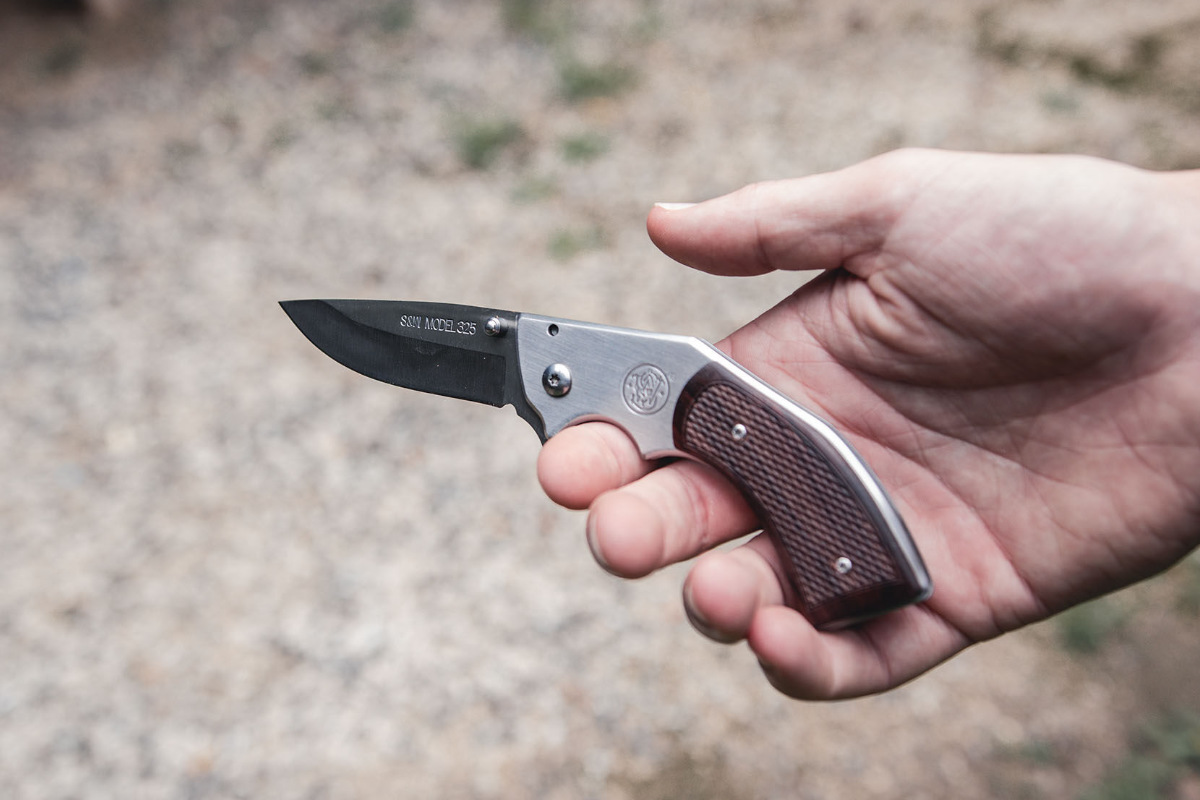 After the BnB Drop Point Hunter, the M325 Revolver from Smith & Wesson was definitely the most surprising on this list.
Not only did this knife come out in 2022 but it was even added to Knife Depot toward the end of the year and it was sold out for a few weeks. To overcome all those hurdles to make it on this list means this knife was hugely popular.
The Smith & Wesson M325 Revolver has a unique design that crosses a folder with a revolver. It's actually pretty good as an EDC knife, and the handle is very comfortable (similar to some of the TDI knives with pistol-like grips). Its popularity and design made it an easy Knife of the Week pick this week as well.

Best-Selling Knives of 2022 Honorable Mentions
Just a few knives that were close to the top of this list include the Benchmade Claymore, Old Timer 104OT Minuteman, Old Timer Golden Bear, Kershaw Outlier, and Precision Balance 12-Piece Throwing Set.