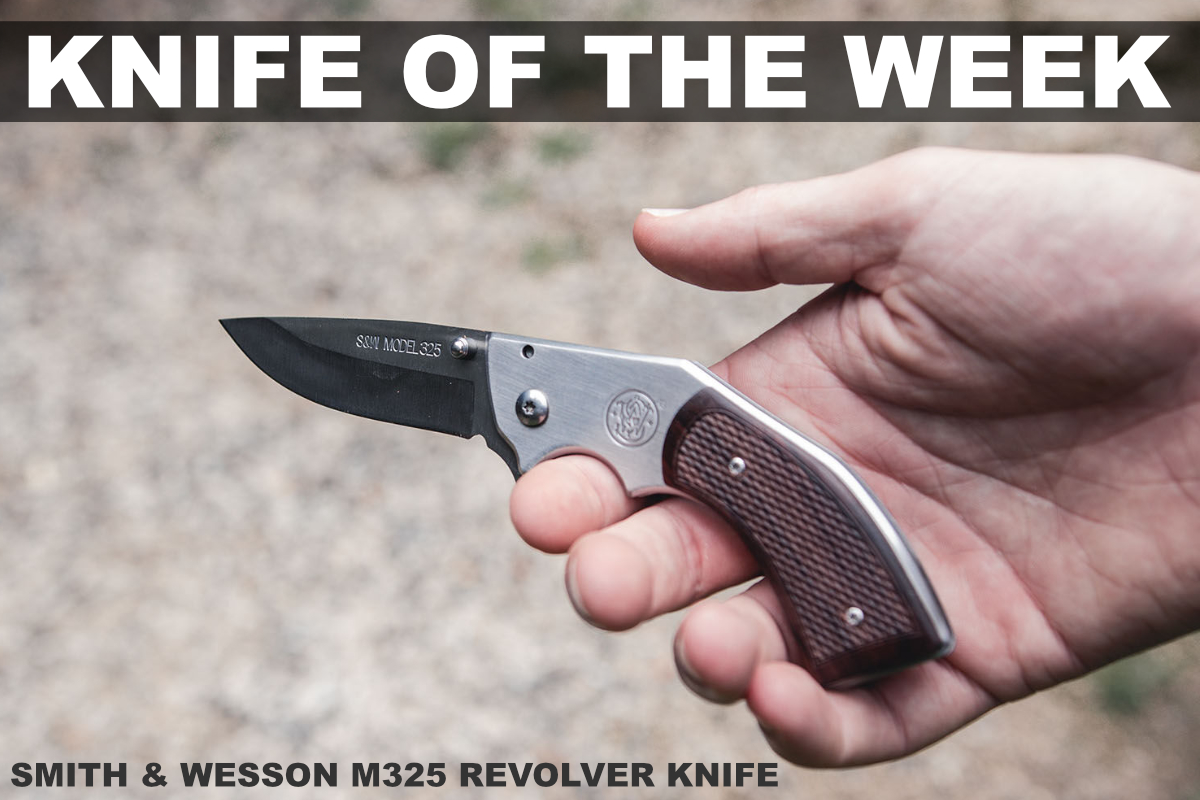 What do you get when you cross a good everyday carry knife with an iconic revolver? You get the Smith & Wesson M325 Revolver Knife.
This unique folding knife from Smith & Wesson came out earlier this year to a ton of fanfare. That's why it's an easy pick as the latest Knife of the Week.
The Smith & Wesson M325 Revolver Knife works well as a standard pocket knife. It has a good-sized 3-inch stainless steel blade that can either be opened with thumb studs or popped open with a flipper tab.
It locks securely with a sturdy frame lock mechanism.
The handle of the knife is based off the shape and feel of Smith & Wesson's revolver firearm. Its part wood, part stainless steel handle features a superb grip that's surprisingly comfortable in hand.

To round out the overall aesthetics of the knife is a leather belt sheath that looks like those found on Smith & Wesson firearms.
It's no wonder this was one of the best-selling knives at Knife Depot this year.