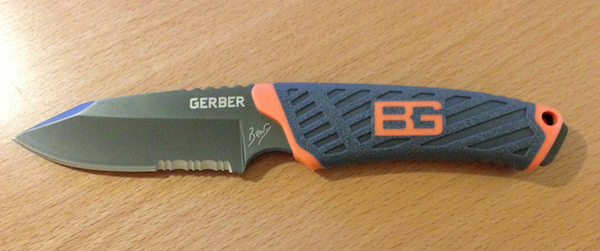 Everyone's favorite TV adventurer and badass outdoorsman Bear Grylls is stirring up some controversy in Britain with his comments that letting kids play with knives helps empower them and teaches them how to be responsible around dangerous tools.
In an interview with Radio Times, the Man vs. Wild star revealed that he lets his 6-year-old son, Huckleberry, use a sharp knife. That stance was only made worse to some by the fact that he followed up by saying that his son recently cut himself pretty badly.
But he was adamant that "if you try to negate risk in children's lives, you do them a disservice. You teach them not to be afraid of risk. You cannot negate risk. Risk is everywhere." He also said, "My six-year-old cut himself on a knife and had blood pouring everywhere. But he's not cut himself again. He has learnt how to handle a knife."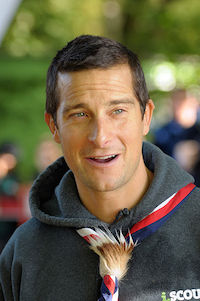 Here at Knife Depot, it's probably not surprising that we agree with Bear Grylls that kids can become empowered by using tools (which admittedly can be dangerous if used incorrectly) at an early age. But is 6 years old too young?
The answer is a little complicated and may sound like a cop-out, but it depends.
As a parent of the child, you must make an informed decision based on the maturity and comfort level of your child, but sometimes even pushing a child out of their comfort zone will have positive ramifications later on.
Here's more from Bear Grylls: "You empower kids by teaching them how to do something dangerous but how to do it safely. I say to Scouts, 'We're going to climb this, it's going to be scary and dangerous, but we're going to do it together and look after each other to stay safe'."
We've touched on this topic before with some tips on teaching a child to use a knife safely and recommendations on a good first knife.
Another factor to this story that makes it controversial is that he's from the UK. The citizens have a much more tense relationship with knives than the United States.
Still, say what you will about Bear Grylls, but he makes some great points in the interview. We suggest you check out some more of the interview here.