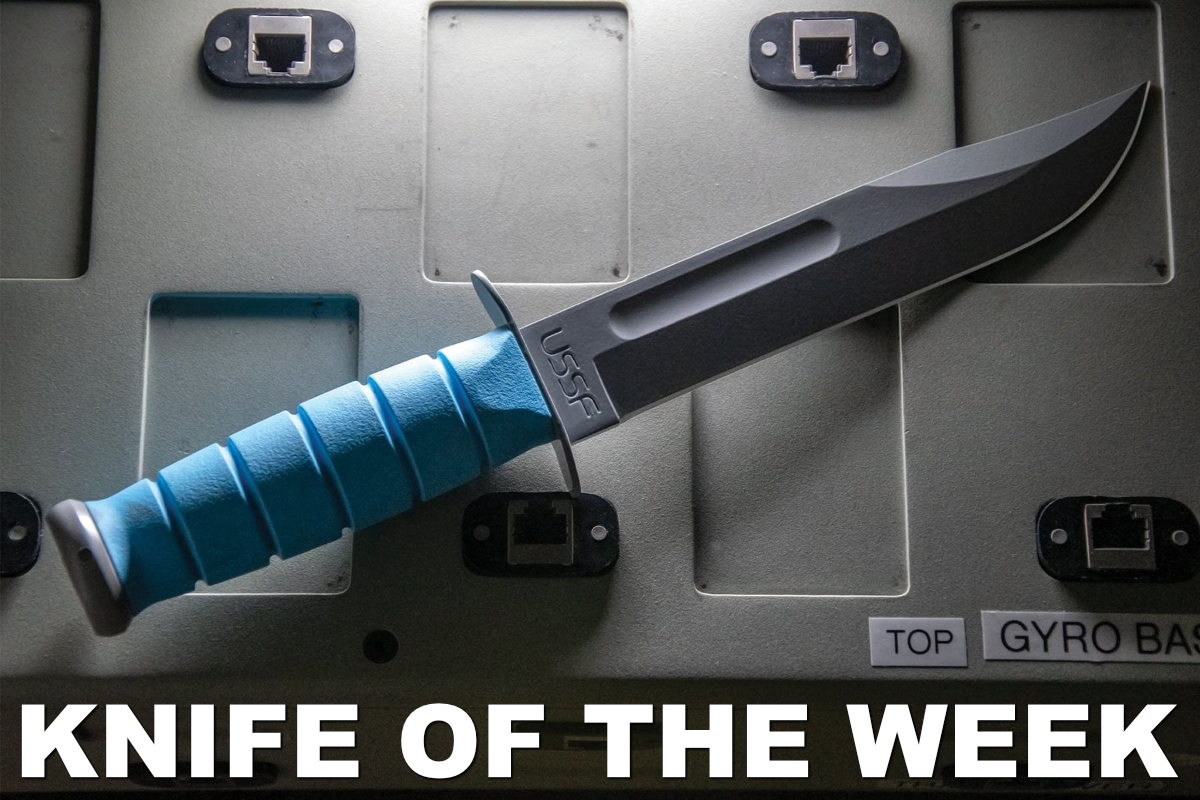 When a knife becomes so iconic that it conquers Earth, there's only one place left for it to go: space.
KA-BAR teamed up with the relatively new branch of military called the United States Space Force to bring a unique and head-turning take on a cultural icon.
Behold the KA-BAR SPACE-BAR.
This version of the most recognizable fixed blade is essentially a reskin of the original USMC KA-BAR. However, it has some welcomed humor injected into the design.
But if you think the knife is just a gimmick, you'd be sorely mistaken. The knife features the same 7-inch clip point blade made from 1095 Cro-Van steel, an alloy that's tough, has great edge retention, and is easy to sharpen.
The original has a darker coating with a stacked leather handle. But, the Space-Bar has a more playful color scheme that's reminiscent of retro space themes.
The gray powder-coated blade has a USSF marking on one side and KA-BAR on the other — both in NASA stylized font.

Its handle is a good-looking blue that really catches the eye and gives the whole knife a unique flair. The Kraton G material is as comfortable as it is durable.
The knife comes with a gray hard plastic sheath that continues the spacey look of the kit. Unfortunately, it's not one of the knives that have been to space… yet.
If you don't have a KA-BAR (or even if you already have several), the KA-BAR Space-Bar is a tough user knife that belongs in any collection.