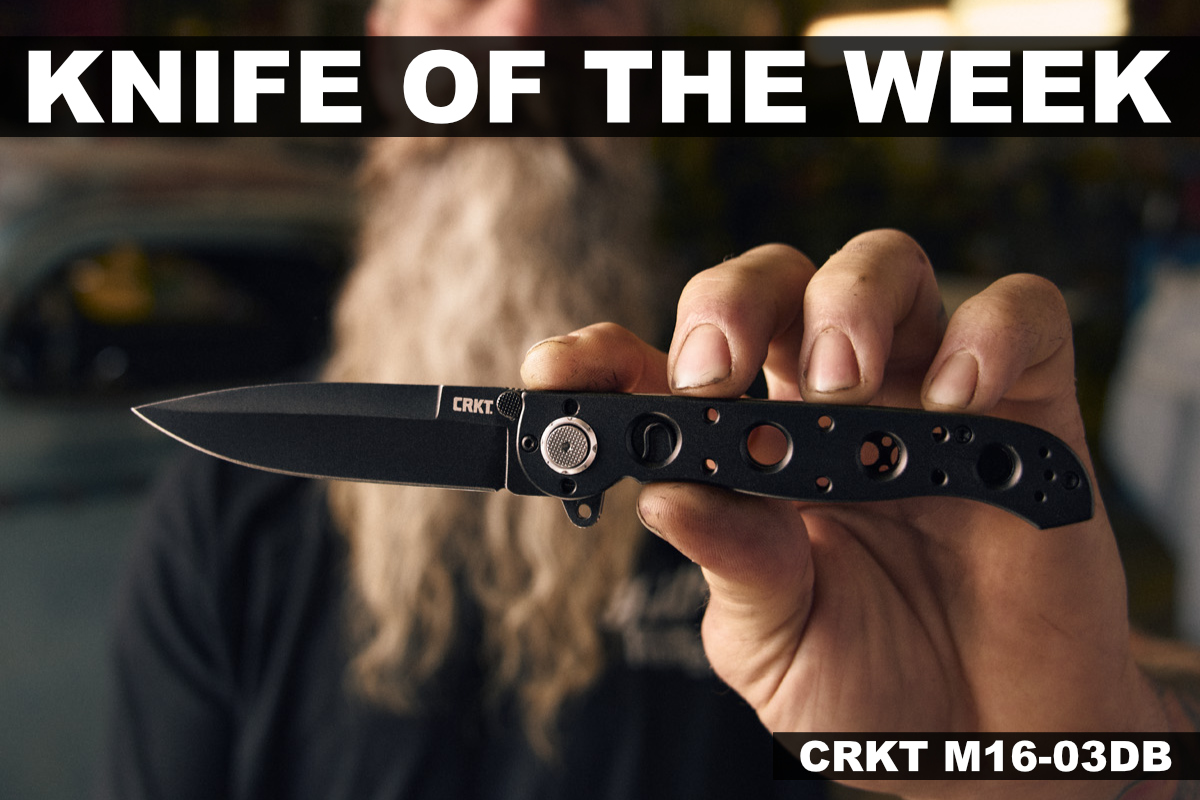 The late Kit Carson's M16 folding knife design is one of the most beloved, tried-and-true tactical folders. For over two decades, the M16 has been the knife of choice for countless users in countless situations.
So, when CRKT decided to reconceive the classic (which is already one of CRKT's best knives), they brought it up to date and then some.
The result is the M16-03DB.
This new iteration of the M16 is outfitted with all the latest technology and mechanisms a knife user could want. Its 3.58-inch black stonewashed D2 steel blade is durable and flips open using assisted-opening technology with an IKBS ball-bearing pivot that ensures smooth deployment.
A spear point blade gives the user a nice slicing edge and a piercing point.

But what sets this version apart from its predecessors is the inclusion of Flavio Ikoma's new Deadbolt lock.
The Deadbolt lock is a new lock that combines exceptional strength with ease of use. It's a lock you can bet your fingers on.
The CRKT M16-03DB has a lightweight aluminum handle with cutouts to reduce the weight and a reversible tip-up pocket clip.
This hard-use EDC shows that Kit Carson's legacy and influences will continue to live on for generations.