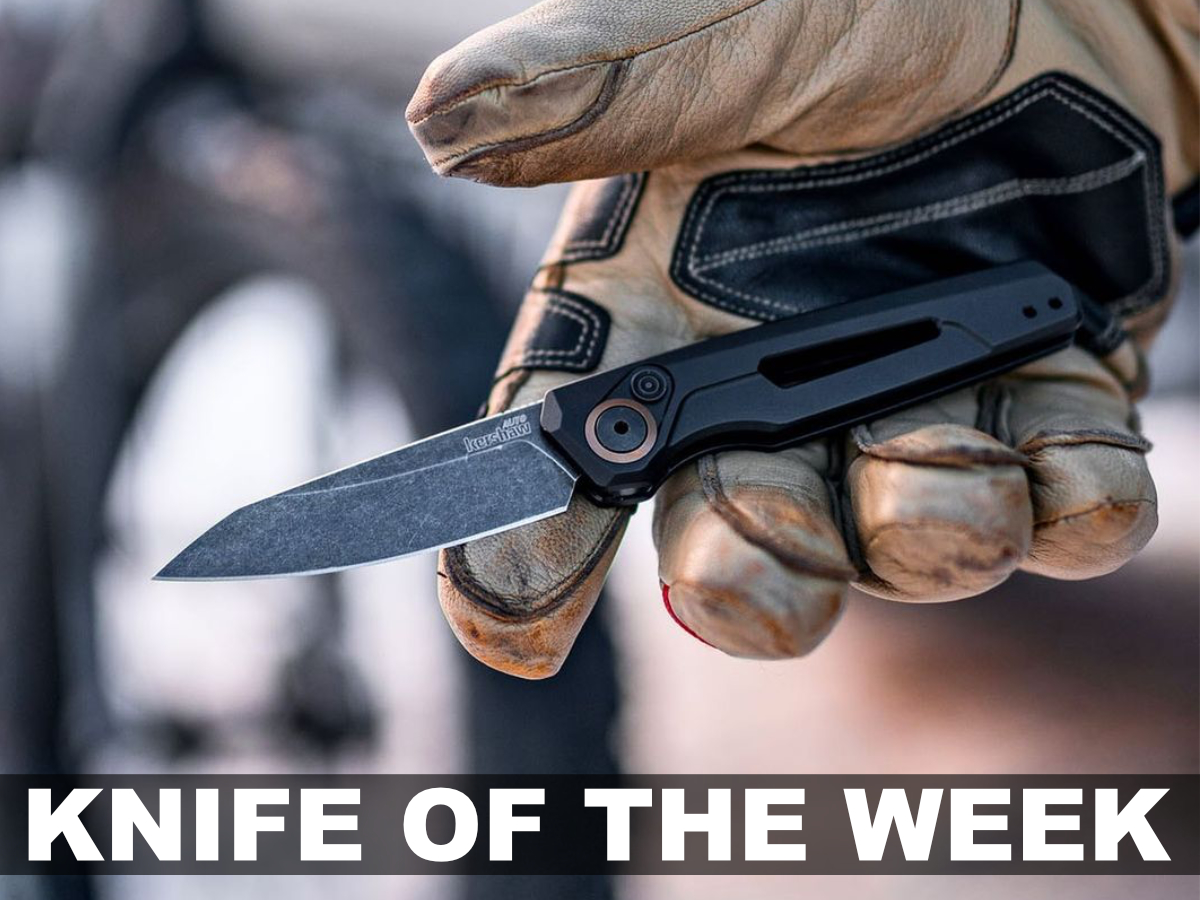 What better way to launch yourself into the new year than with one of the best automatic knives from one of the best knife series ever made?
The Kershaw Launch 11 is a compelling everyday carry auto with a ton to love.
It has a 2.75-inch black blade made from high-performance CPM 154 stainless steel. The alloy not only holds an excellent edge but provides resistance to corrosion and wear.
Like all the knives in the auto series, the blade bursts open lightning quick with the press of the slightly recessed push button. Its low profile button helps prevent any accidental deployment.
The handle has an attractive open design with a cutout that reduces the weight and adds extra texture. An integrated backspacer ensures the aluminum handle maintains integrity, even during the toughest work tasks.

Additional flourishes like a bronze-anodized titanium pivot trim ring and slim reversible tip-up pocket clip help propel this knife even further. It just fell outside our best Kershaw Knives list, but it could have honestly replaced the other Launch already on the list.
The Kershaw Launch 11 is made in the United States and weighs a mere 2.1 ounces. No wonder this model is a fan favorite of the Launch series.