How many knives do you already have on your keychain? Well, you may want to make more room for the Eclipse.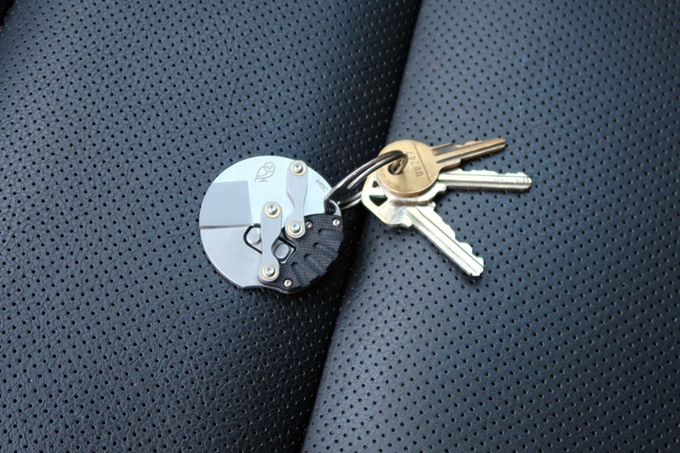 Launched on the crowdfunding platform Kickstarter July 1, the Eclipse is a unique coin-shaped everyday carry knife that morphs into a functional knife.
Take a look:
Despite being Fulcrum Knives' first ever campaign, the Eclipse has already shot past its goal of $20,000. The Eclipse actually reminds me of another highly successful knife Kickstarter campaign — the Morphing Karambit from Caswell Knives. Similarly, the small coin-shaped Eclipse transforms into a knife with a locking blade.
Here are the specs:
Blade Length: 0.7 inches
Blade Material: Hardened 440C Stainless Steel (58 HRC)
Blade Stock: 0.08 inches (2 mm)
Handle Material: 440C Stainless Steel
Grip Material: G10 FR-4
Closed Diameter: 1.8 inches
Open Length: 2.9 inches
Knife Thickness: 0.24 inches (6 mm)
Weight: 1.1 oz
Lock Mechanism: "Button" lock, frame lock
When closed, the knife is about the same size and shape as a half-dollar coin. It then morphs open a la the Morphing Karambit. The makers describe the blade shape as a Wharncliffe but it is decidedly a sheepsfoot blade.
The lock is in a "button lock, frame lock style." It's kind of a curious way to describe it, but it appears to be a frame lock that you can disengage with a button rather than pushing the lock bar directly.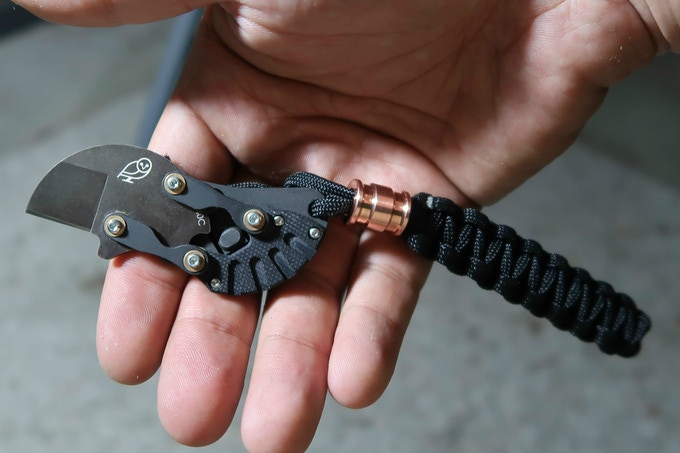 The makers say the Eclipse was designed to be the "most ergonomic and comfortable nanoblade out there." For a nanoblade, it does look surprisingly ergonomic, particularly when used with a lanyard or keys.
One thing that does sound a little concerning is the complexity of the piece.
Although small, the Eclipse is actually constructed of 24 individual parts. The linkage design is a morphing 4 bar linkage which was carefully considered so that the path of the blade does not scrape against the handle while closing, and also moves away from the fingers when opening.
I've compared this knife to the Morphing Karambit a few times, but one of the main differences between the two is the price.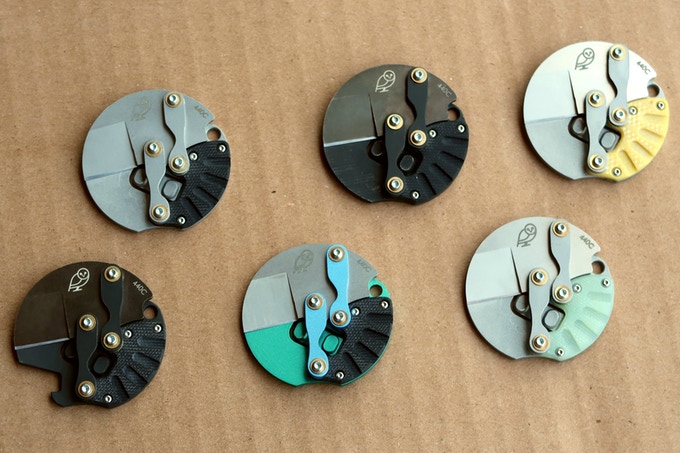 The earliest backers could have gotten the knife for only $29 — though it can still be had for $39. Compare that to the $450 price tag of the Morphing Karambit. As of right now, more than $30,000 has been pledged by more than 520 backers and the campaign's only been live for about a week.
With the campaign going until August 26, it's likely that even more people will fund the project. There are additional stretch goals at the $40,000, $60,000, $80,000, and $100,000 marks.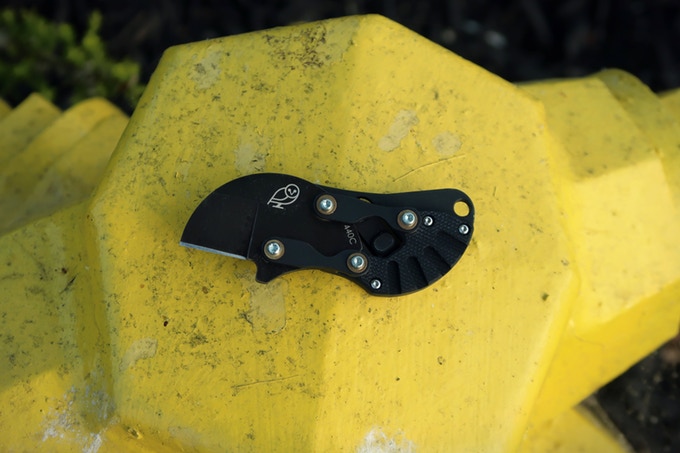 As with any crowdfunding project, there could be issues that arise throughout the manufacturing process so beware of delays or worse.
I'm hoping I can get my hands on one eventually. https://credit-n.ru/offers-zaim/dozarplati-srochnye-zaimi-online.html