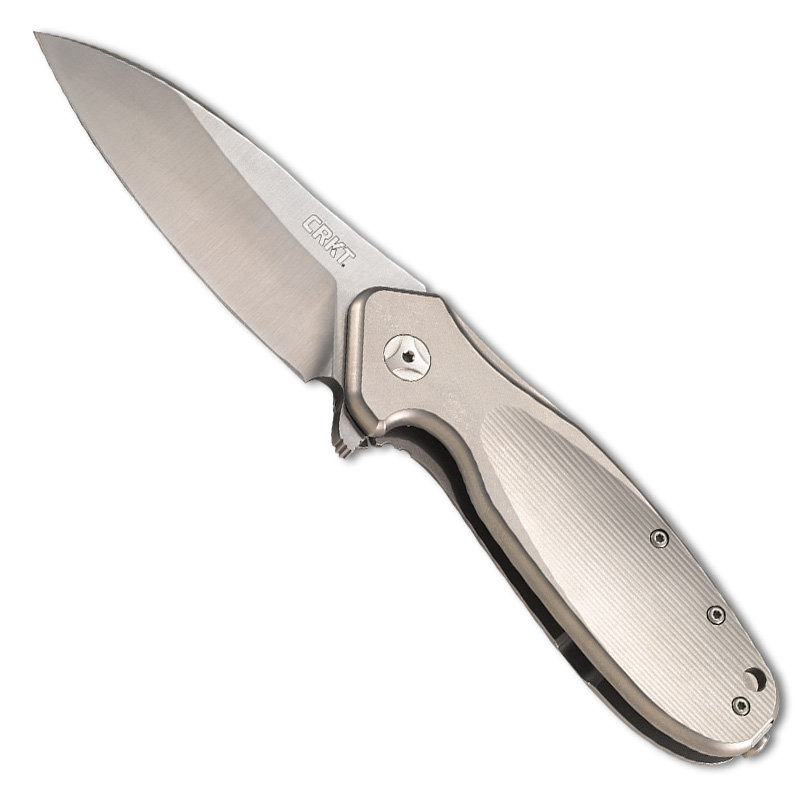 Knifemaker Ken Onion is the mastermind of such iconic and well-received knives as the Kershaw Leek, Kershaw Blur, CRKT Shenanigan, CRKT Onion Skinner and more.
In his latest collaboration with CRKT, Ken Onion has done it again.
The Hi Jinx from CRKT is a high-end folder based on Ken Onion's Old Scallywag custom design made with quality materials and fine craftsmanship that would leave even casual knife fans drooling. The 3.32-inch blade is made of Böhler Uddholm's Sleipner steel from award winning manufacturer LionSteel and uses a flipper for quick deployment.
With an overall length of 8.1-inches when engaged and a weighty 6.4 oz., the knife packs a big punch.
This is an interesting and promising move by CRKT into the premium blade market. The MSRP is currently set at $500, but the street price will probably be a good $150 cheaper.
As far as I know, The Edge Observer was given a first look at this good-looking knife and wrote a comprehensive review of the Hi Jinx, which covers it thoroughly. You can read the review here or watch the video review below.
If you want to get your own look at the knife, the Hi Jinx will make its debut at the BLADE Show.