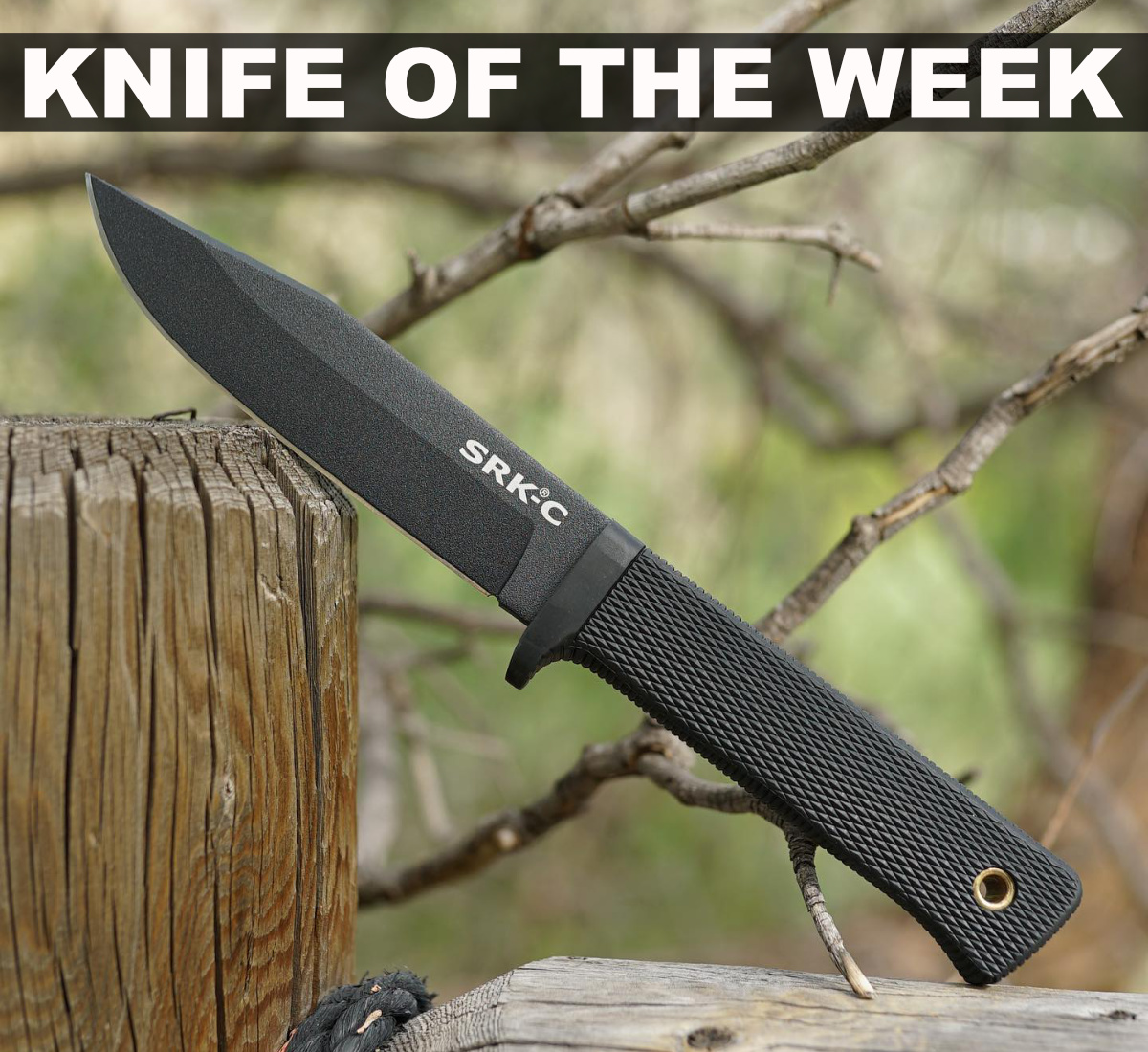 What happens when you make one of the best-valued survival-rescue knives a little more compact? You get one of the best all-around fixed blades, period.
The original Cold Steel SRK, which stands for Survival Rescue Knife and is one of the best Cold Steel knives, is a testament to hard-use, low-cost knives you can literally bet your life on. The rugged fixed blade has been a mainstay of the Cold Steel lineup for years.
So, when Cold Steel decided to bring a compact version to the masses, people were giddy with excitement.
The Cold Steel SRK Compact boasts the same performance as the beloved fixed blade but in a shorter, lighter, and thinner design.
Instead of a 6-inch blade, the clip point SK-5 steel blade with black Tuff-Ex finish is a more compact 5 inches. That helps shave off over an inch from the overall length and over three ounces from the original.

Despite the smaller size, the SRK Compact does not sacrifice any strength and toughness. The weather-resistant Kray-Ex handle is as comfortable and durable as ever.
With its lighter weight and sturdy Secure-Ex sheath, the Cold Steel SRK Compact will be your go-to outdoor companion for years to come.