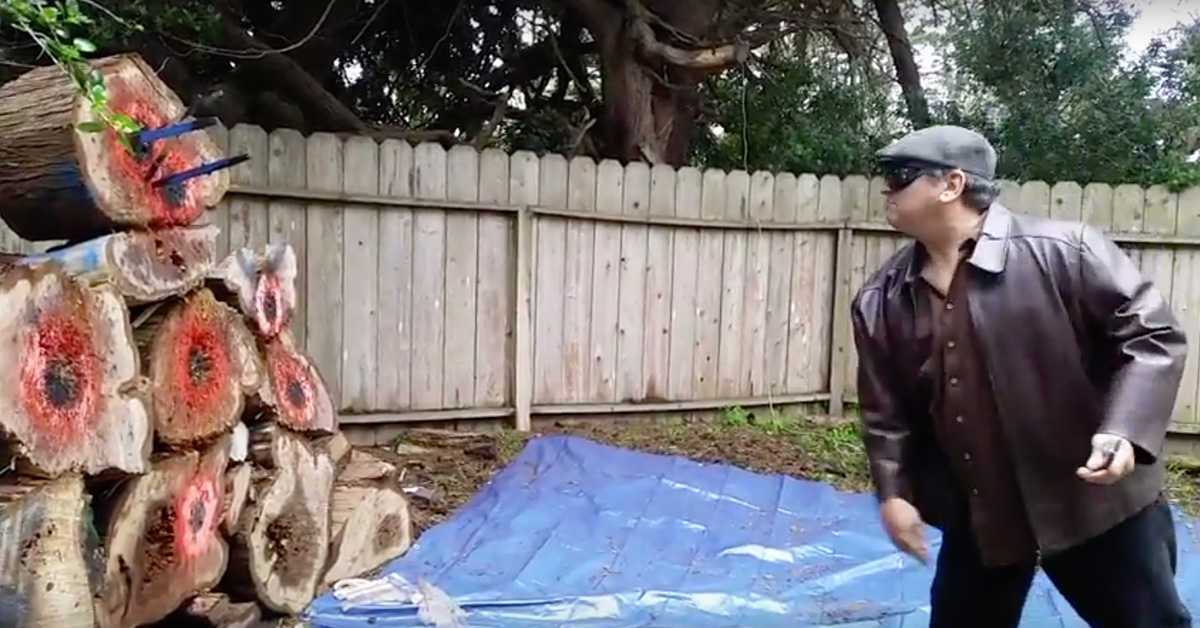 It takes a lot to be good at throwing knives, but one man proves that it doesn't take eyesight to be a master knife thrower.
Retired army veteran Floyd Lee Fugatt may be one of the most badass people ever. I heard about Fugatt before but a recently updated article by KRCR ABC 7 News and some additional coverage by the great The Truth About Knives brought him to my attention again.
He was born without vision in his right eye since birth and started throwing knives when he was 8 years old. Then he joined the army and became an airborne ranger and was in the special forces, which is astounding considering he only had limited vision.
Fugatt was a master knife thrower who honed his skills until it all came to a halt in 2009 when a stroke took away the sight in his left eye.