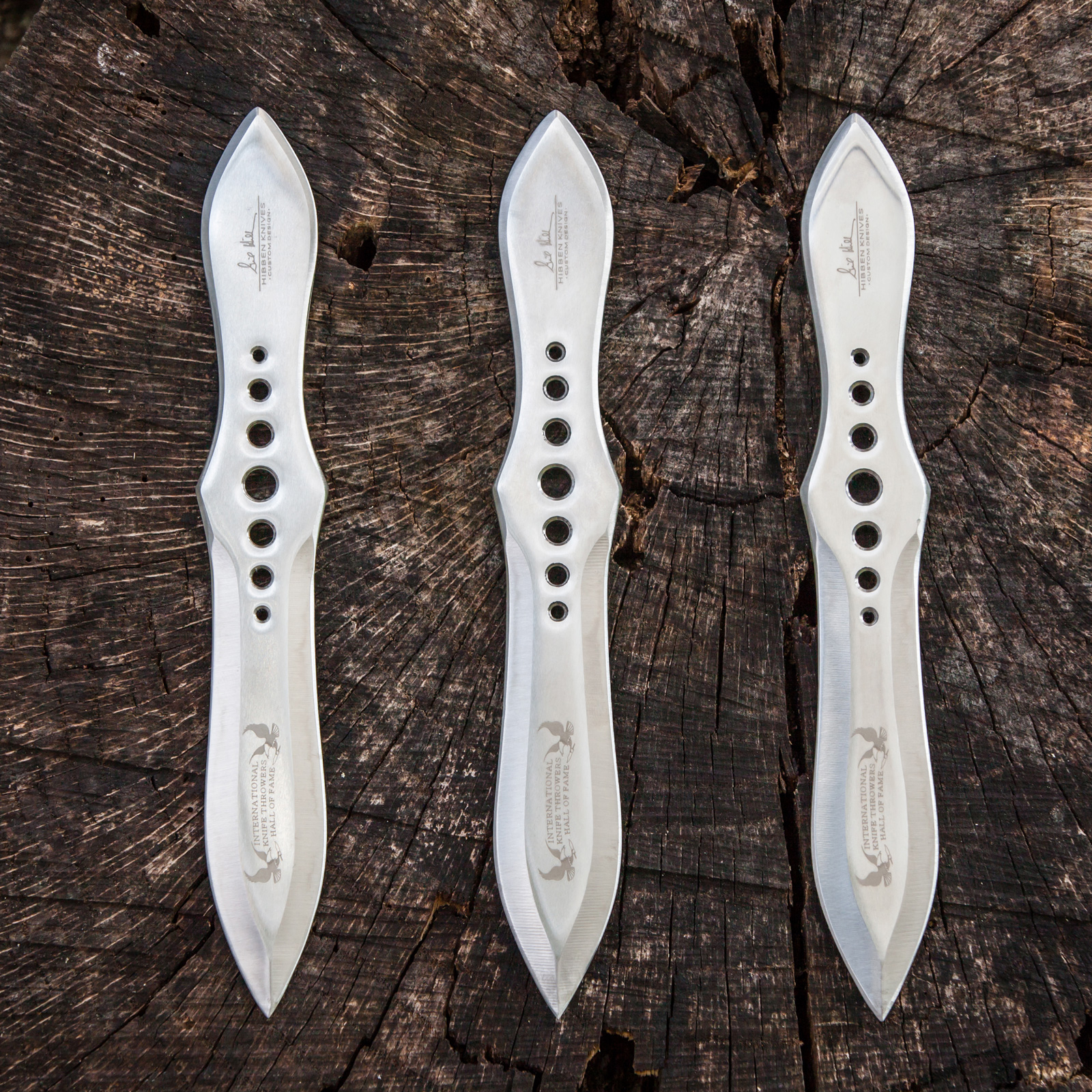 Few things are more satisfying than throwing a knife at a target several feet away. The weight of the knife, the feeling of your energy transferring into the piece of steel, the sound it makes sticking into the wood.
I contend that knife throwing has become an increasingly popular hobby just from the interest I've seen around the subject and because throwers typically top the lists of best-sellers here at Knife Depot.
So to continue our trend of revealing some of the best-selling knives in each category, we turn to throwing knives. These seven throwing knife sets reveal what types of throwers people are gravitating to the most.
7. United Cutlery Hibben Competition 3-Piece Set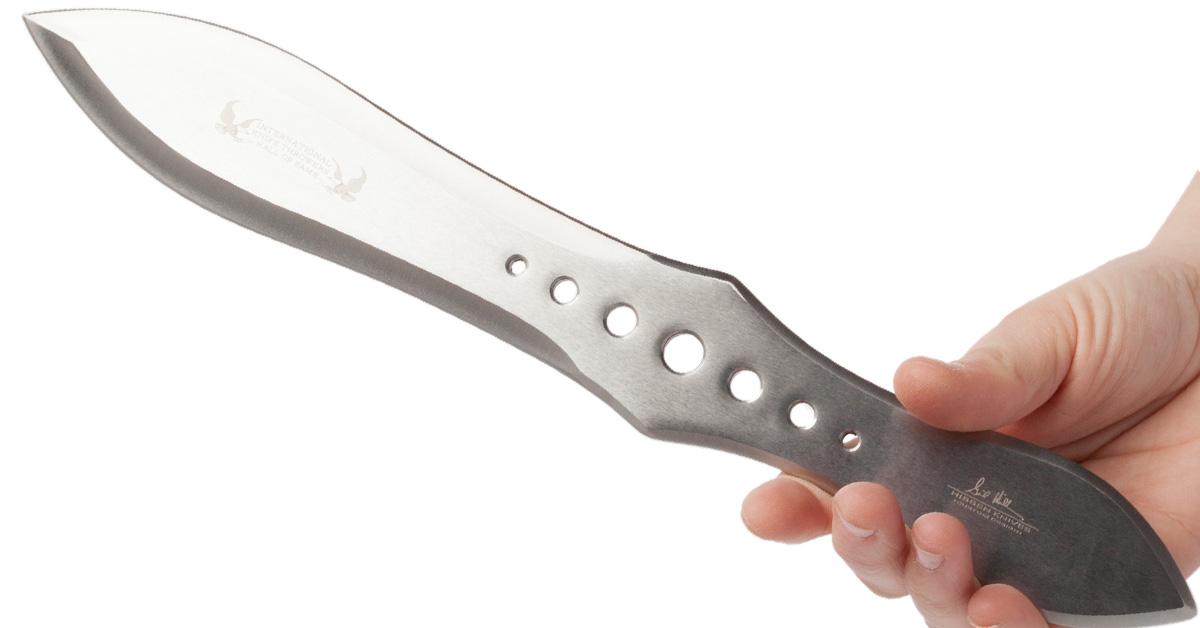 Coming in at seven on the list is a set of throwers designed by the great Gil Hibben for United Cutlery. The three-piece throwing knife set is on the large side with the knives boasting an overall length of just over a foot. We've gotten a lot of feedback that these knives are durable, well-balanced, and comfortable.
It's hard to ask for anything more in a good throwing knife.

6. Magnum by Boker Mini Bo-Kri Set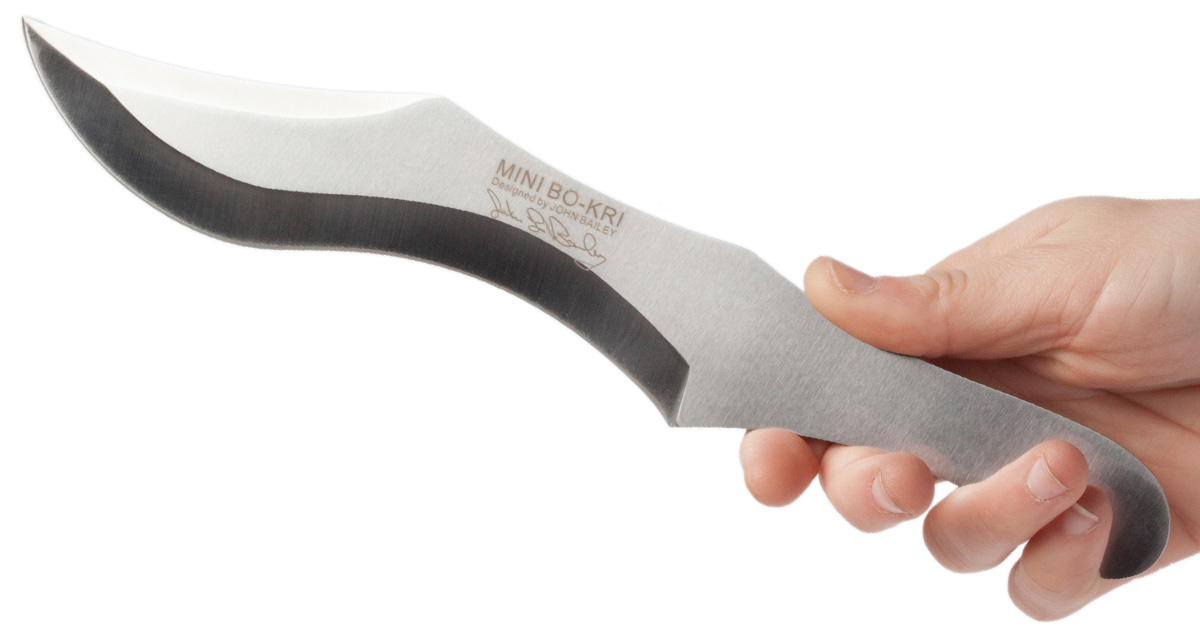 Next up is the curvaceous Mini Bo-Kri set from Magnum by Boker. These throwers are designed by the great John Bailey, who won first place in the World Quick Draw Knife Throwing Competition and designs knives. Here's a quick video showing him in action:
The knives have a wavy appearance with a 10.75-inch overall length. Made from 420J2 stainless steel, the knives are made to stick deep in their targets thanks to their clip points.

5. Japanese Shinobi 12-Piece Set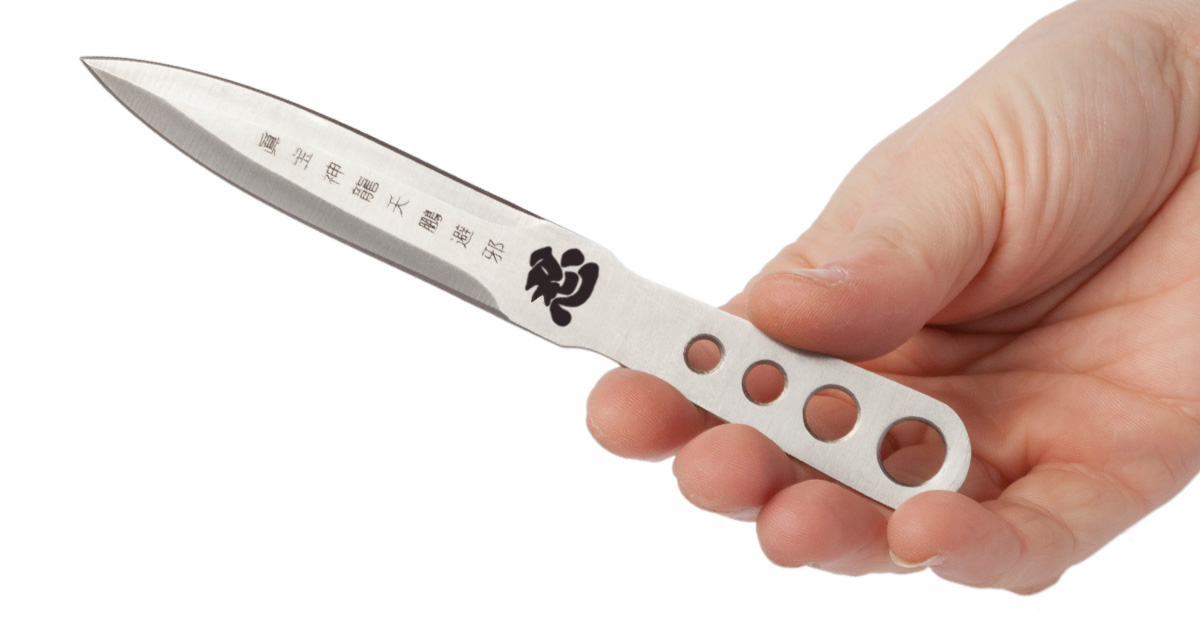 One of the best pieces of advice I heard someone give to knife throwing beginners is to get a set with a lot of pieces. Not only is it a hassle to stop what you're doing every three throws to go retrieve the throwers (which are likely strewn about pretty far) but you also mess up your flow.
That's why it's not surprising this set of 12 throwing knives is on the list. The 12 small knives are only 6 inches and are made from 440 stainless steel. They come with a convenient storage case that makes it easy to take to a buddy's house.

4. Magnum by Boker Ziel 3-Piece Set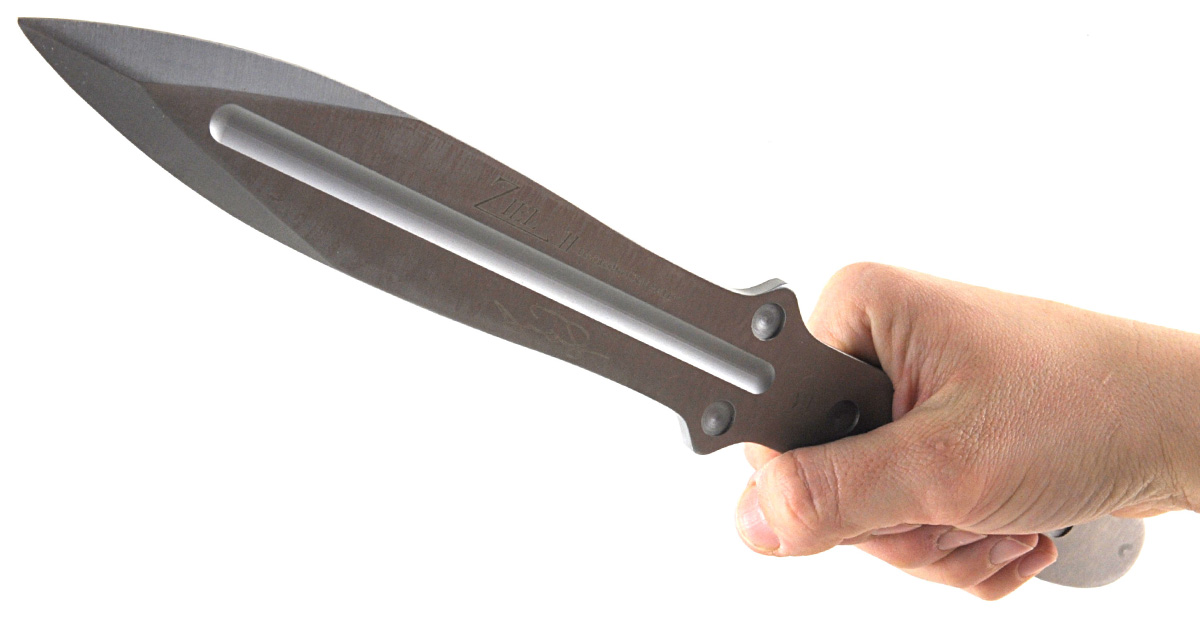 John Bailey is back with another design he did for Magnum by Boker called the Ziel Throwing Knife Set. The throwers feature a different look and feel than his Bo-Kri throwers. Customers have called them well weighted and very durable. These ones are the biggest yet with a 13.25-inch overall length. Each one also weighs 14 ounces.
They come with a great leather sheath.

3. Smith & Wesson 6-Piece Thrower Set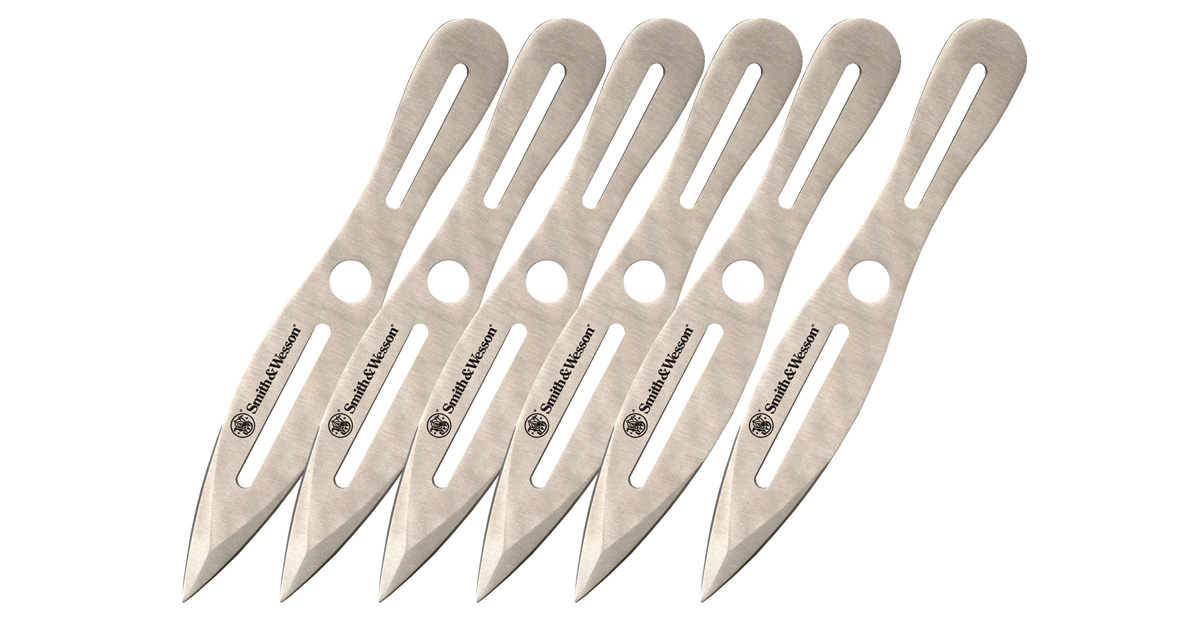 Smith & Wesson makes throwing knives? Indeed it does, and the Smith & Wesson 6-Piece Thrower Set been one of our best-sellers over the past few years. You get six 8-inch throwers with cutouts in the blades to reduce weight and offer a better balance. All the throwers fit into a black nylon sheath.
Most people praise the overall durability and comfortable of the designs.

2. Precision Balance 12-Piece Set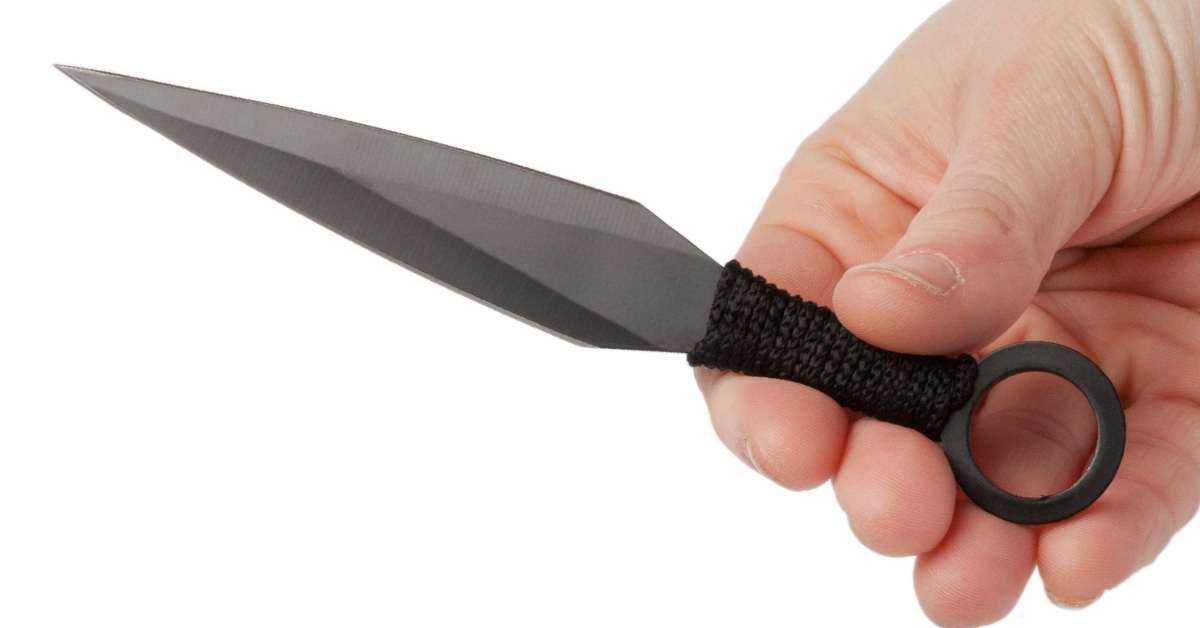 Second on the list of best-sellers is the Precision Balance 12-Piece Throwing Knife Set. This set of throwers is designed to resemble the old Japanese dagger called the kunai. Coming in at a little more than six inches each, the knives are made with stainless steel and feature handles wrapped with compressed cords.
The fact that they're small and light makes them versatile enough to be used indoors in the right situation.

1. United Cutlery Lightning Bolt Triple Set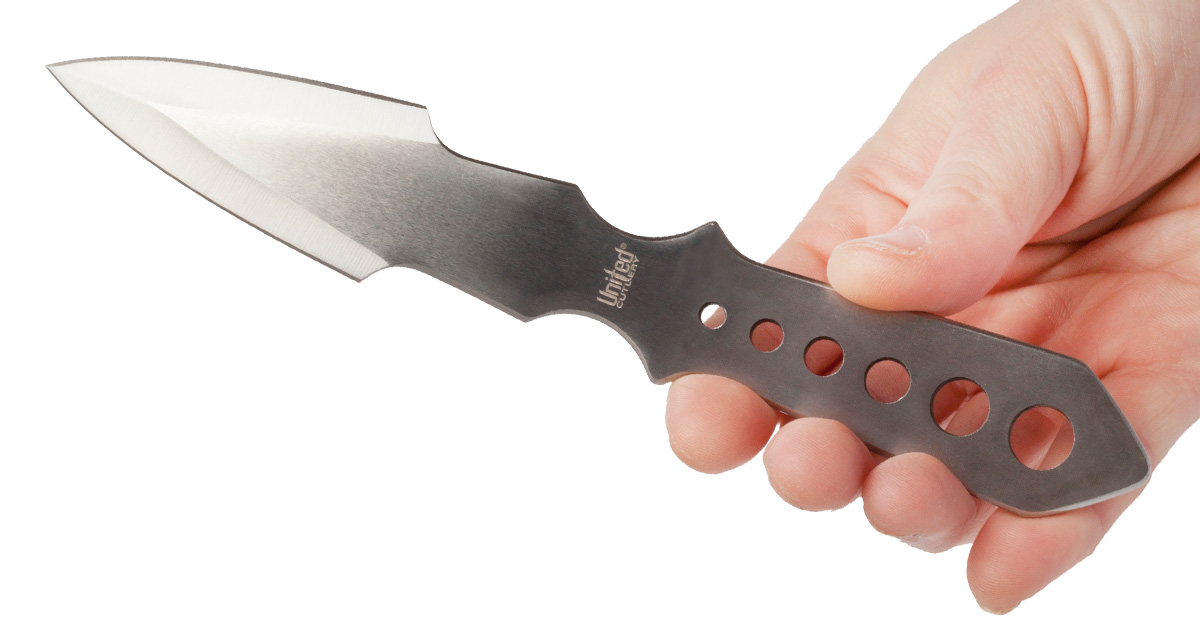 Finally we come to the most popular throwing knives at Knife Depot: the United Cutlery Lightning Bolt Triple Thrower Set. When you combine affordability with a blend of design and style, you have a winner.
The three knives are 7.25 inches long and made from 420J2 stainless steel. Like a gateway drug, these are often used by beginners before they get more serious and start constructing full-fledged targets and joining the American Knife Throwers Alliance.

---