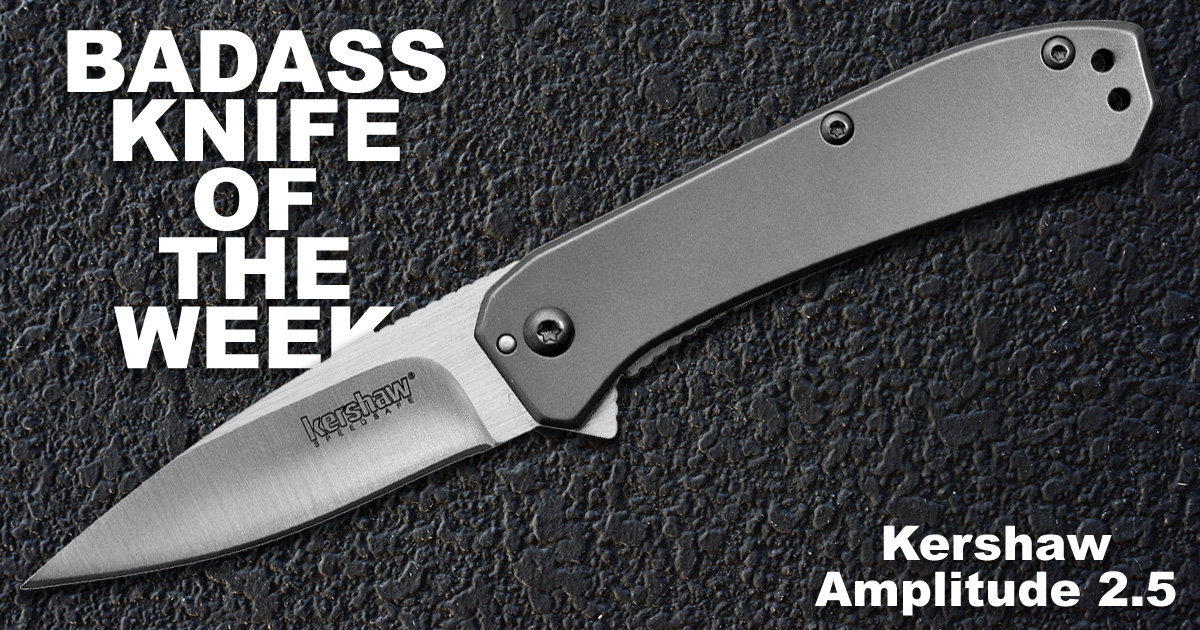 The EDC knife these days has ballooned in size and price. Some knives touted as everyday carry tools boast 3.5-inch blades and shocking pricetags. Well, our latest Badass Knife of the Week shows a small EDC folder at a reasonable price is still an excellent option.
The Kershaw Amplitude 2.5 is a small pocket knife designed by Todd Rexford, a knifemaker known for his clean lines and understated looks.
Featuring a 2.5-inch blade, the Amplitude 2.5 comes in at an overall length of 6 inches when fully open. Despite the smaller size and low profile, the knife is designed to slice. The blade bursts open every time using the SpeedSafe assisted-opening mechanism. The steel is 8Cr13MoV, a working steel that's easy to maintain.