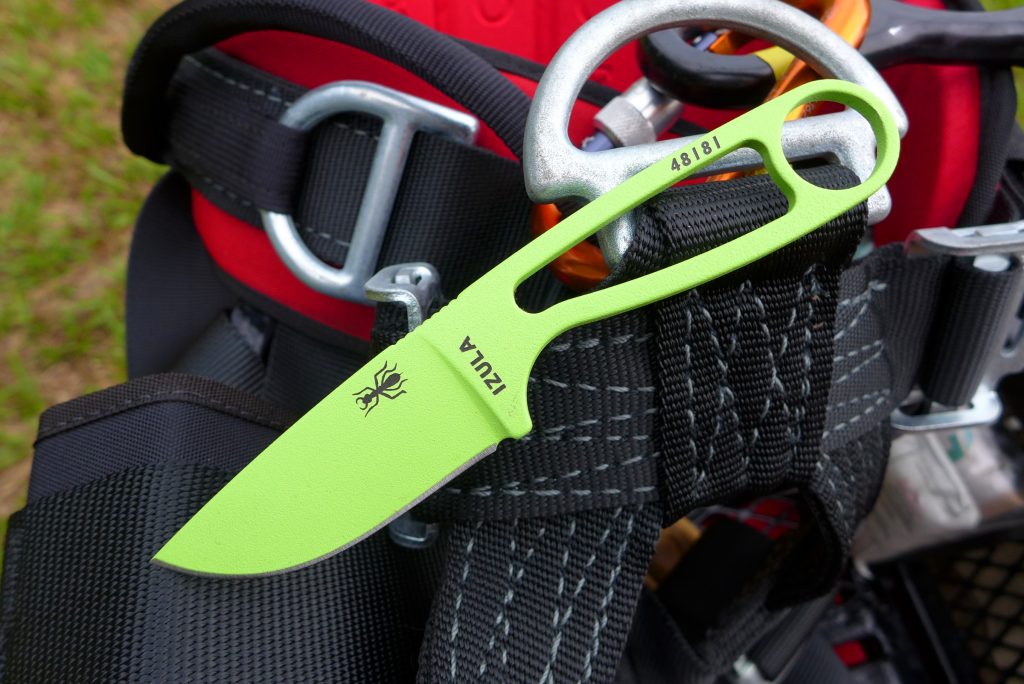 It's an old tradition to wear something green on St. Patrick's Day. Some people wear green shoelaces or a green hat, but if you're the kind of knife nut who's reading this blog, you're probably going to carry a green knife.
In honor of St. Patrick's Day, we're looking at 20 great knives with green handles.
This article has been updated a few times since its first publication in 2014 to get rid of discontinued models and put some new ones.
Spyderco Dragonfly 2, British Racing Green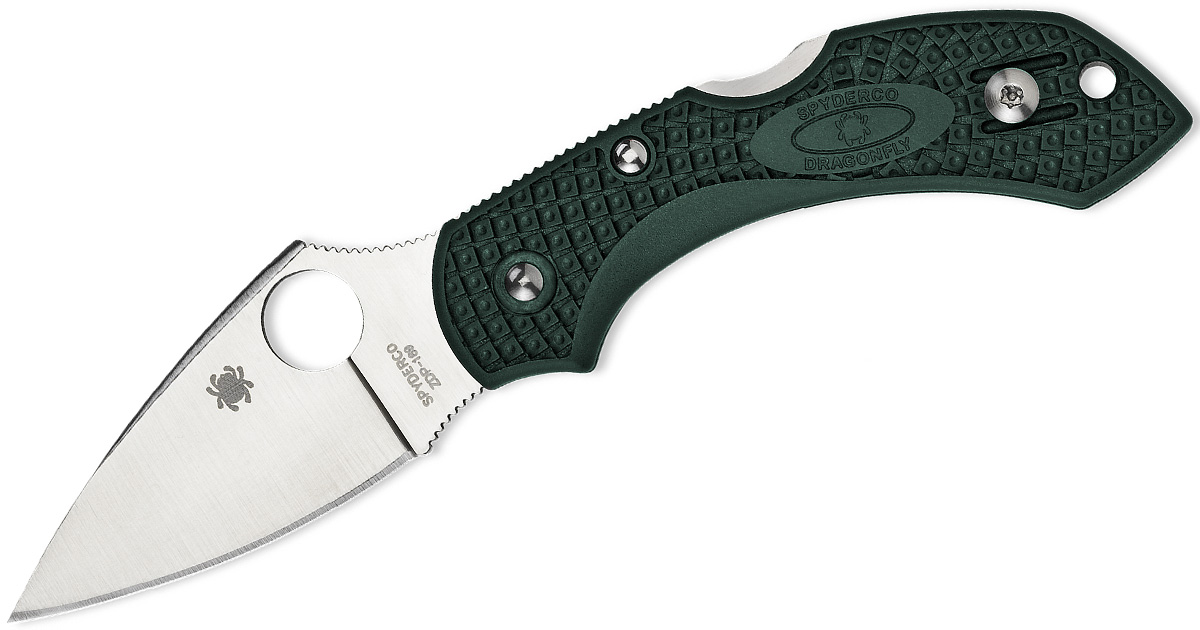 The Dragonfly 2 is a truly amazing knife. It is small yet versatile, efficient yet sexy. The black version is already excellent, but the Spyderco Dragonfly 2 in British Racing Green takes things to the next level.
The blade is made from ZDP-189 and features dark green FRN handles. When folks in the knife community call this one of the best EDC knives ever, you know you have a winner.

Artisan Ravine, Green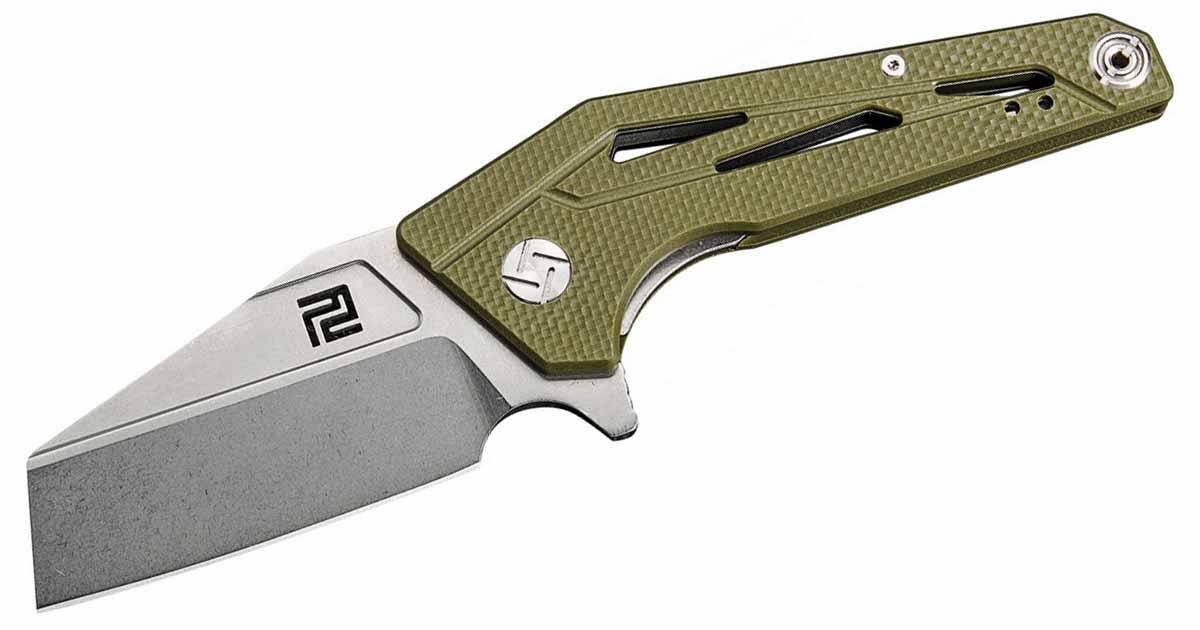 Artisan Cutlery is an up-and-coming brand with a lot of new and exciting designs. Each comes in a variety of options and materials. The Ravine is a great little design with a modified Wharncliffe blade and ergonomic handle. This version has a D2 blade and green G-10 handle scales.
Other Artisan Cutlery knives come in mint green as well.

Bear & Son Cutlery Undead Bear Tac II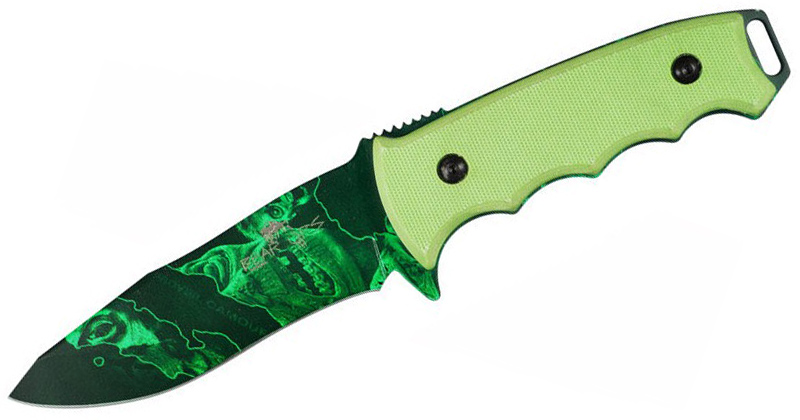 The Bear & Son Cutlery Undead Bear Tac II is a green knife through and through. It features zombie green G-10 handle scales and a zombie green blade made from 1095 carbon steel.

Buck Spitfire, Green Aluminum Handle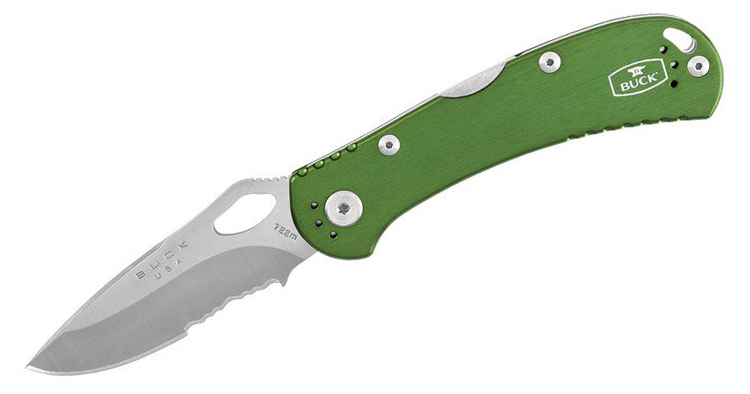 The Spitfire from Buck is a versatile folder that will easily become your new EDC the moment you hold it. This beauty is made in the USA and features a thin design. You can choose the color it comes in, but the one we're concerned with is this brownish Aluminum Green handle.

Electrifying California OTF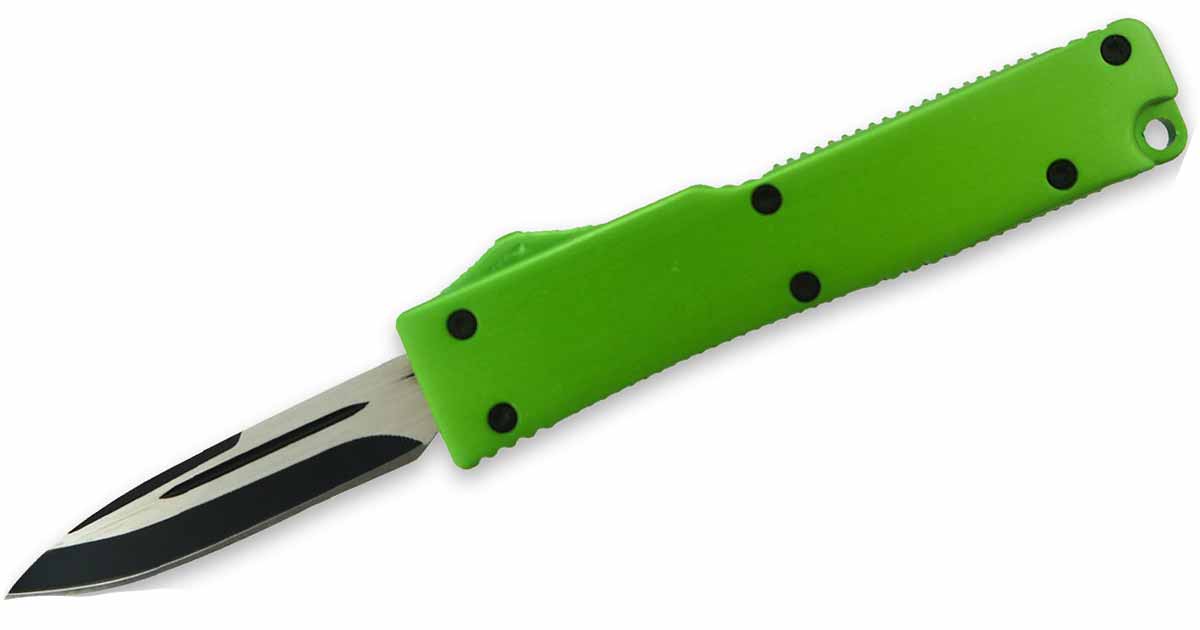 California legal OTF knives are becoming increasingly popular. These little out the front automatic knives have blades under two inches. Even though it's small, it still works like a charm for most EDC tasks.