The year is coming to a close in a month, and that means companies are going to start announcing their offerings for the new year.
CRKT is one of the first to announce its 2019 knives. By my count, there are more than 15 new or updated models coming in the new year. While I'm sure the designers put a lot of thought and time into their creations, some knives from the lineup stand out more than others.
Instead of just listing all of them, I'll pick the ones that intrigue me the most.
CRKT Seismic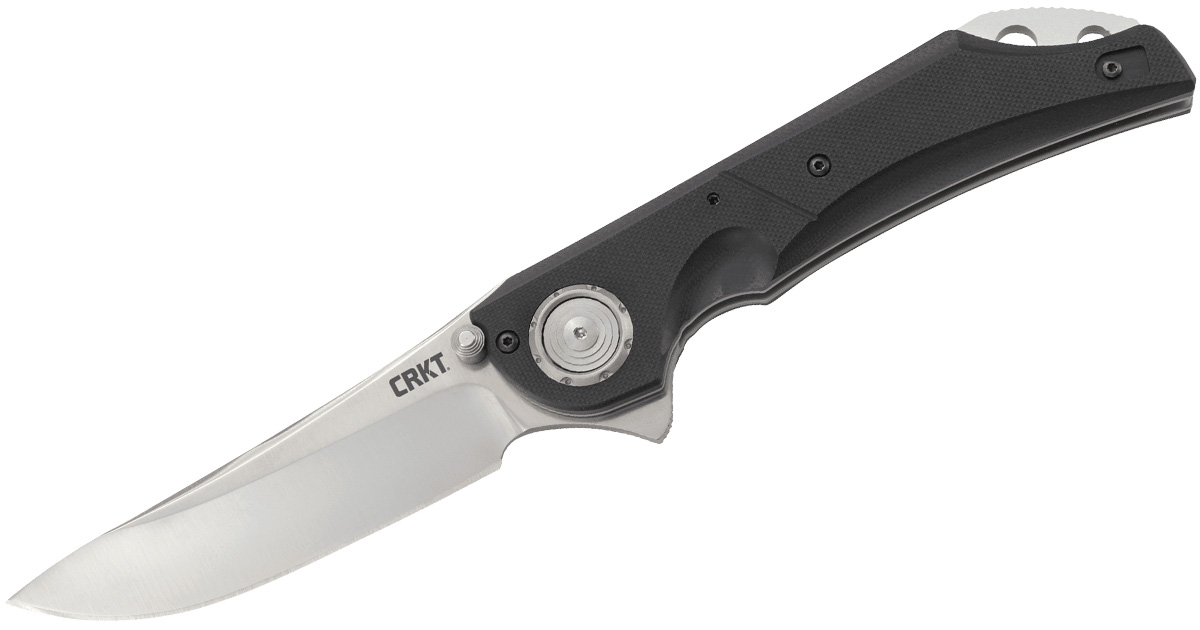 First up is the Seismic, which is designed by Flavio Ikoma of No Time Off and Fossil fame. The knife is a fairly good looking with a massive 3.9-inch blade that uses 1.4116 stainless steel (not a premium steel by any means but a welcome change from the typical CRKT steels).
What makes this knife stand out to me is the use of a Ikoma's new Deadbolt lock. Here's how it works:
Steel bolts interlock with the blade when it's deployed to yield outrageous strength. A prominent button sits at the pivot point for simple, intuitive disengagement without fingers crossing the path of the blade.
It sounds really interesting, although I admit I was a little disappointed after I realized it had nothing to do with the Hawks' Deadbolt Over Grabstep lock found on the old CRKT DOG. They really should bring that back.
CRKT Provoke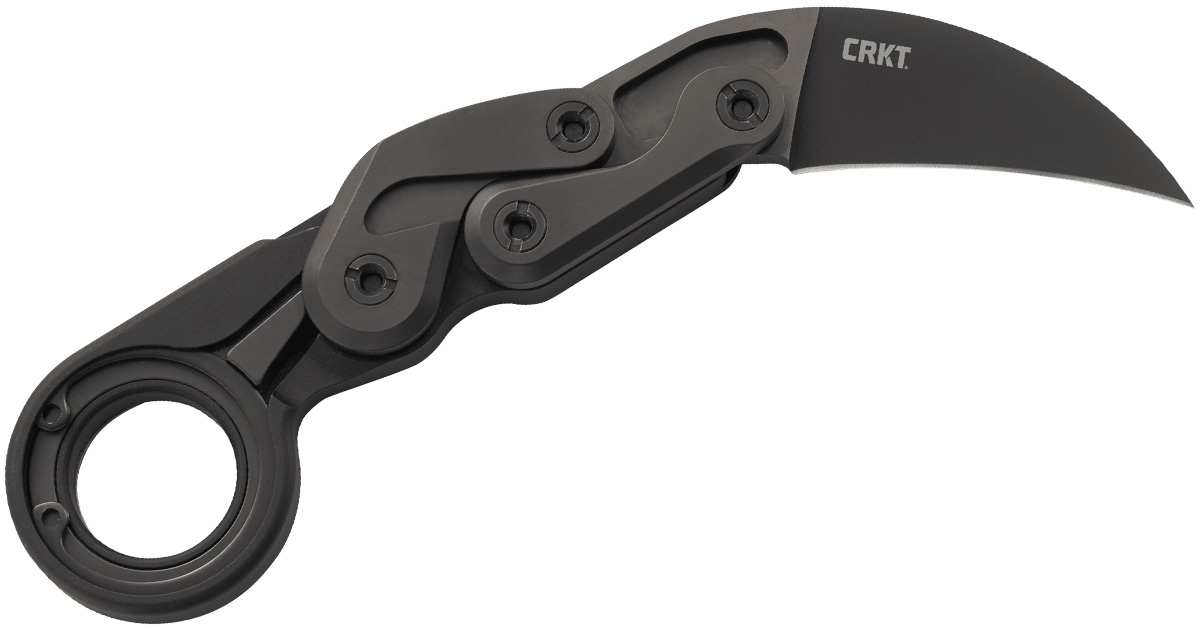 If you follow knives at all, you've likely seen the Provoke, but maybe not with that name or from CRKT. How about the Caswell Morphing Karambit? Yup, the knife first seen in the highly successful Kickstarter campaign was picked up by CRKT for the masses.
Whereas the version made by Milit costs $450 (with no doubt much better materials and construction), the CRKT version is $200 MSRP. For those interested in the design, this is a great way to try it out.
CRKT CEO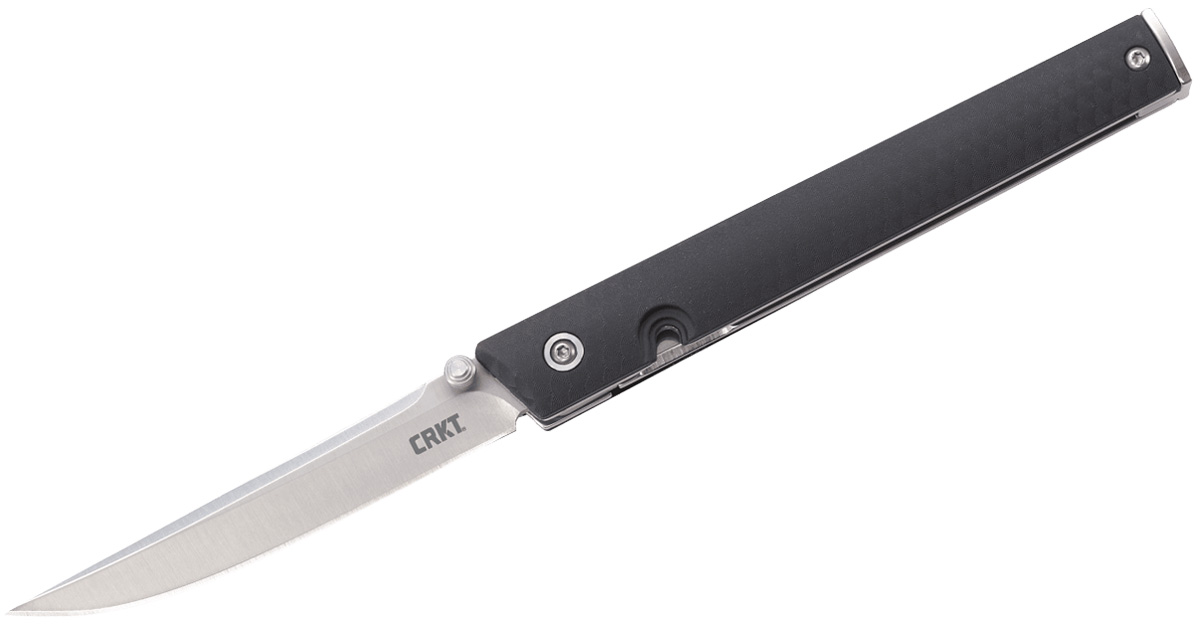 CRKT has the tendency to fall into hard-use or tactical looking knives. They will occasionally dabble in more office-friendly knives, but the company goes all in with the CEO. The CEO is a razor-thin folder with a smaller 3.1-inch blade that opens with a thumb stud. The design is very simple and clean with its rectangular GRN handles.
When closed, the knife pretty much disappears. Couple that with the 2.1-ounce weight and deep carry pocket clip and you have yourself the perfect knife for the office.
CRKT Offbeat II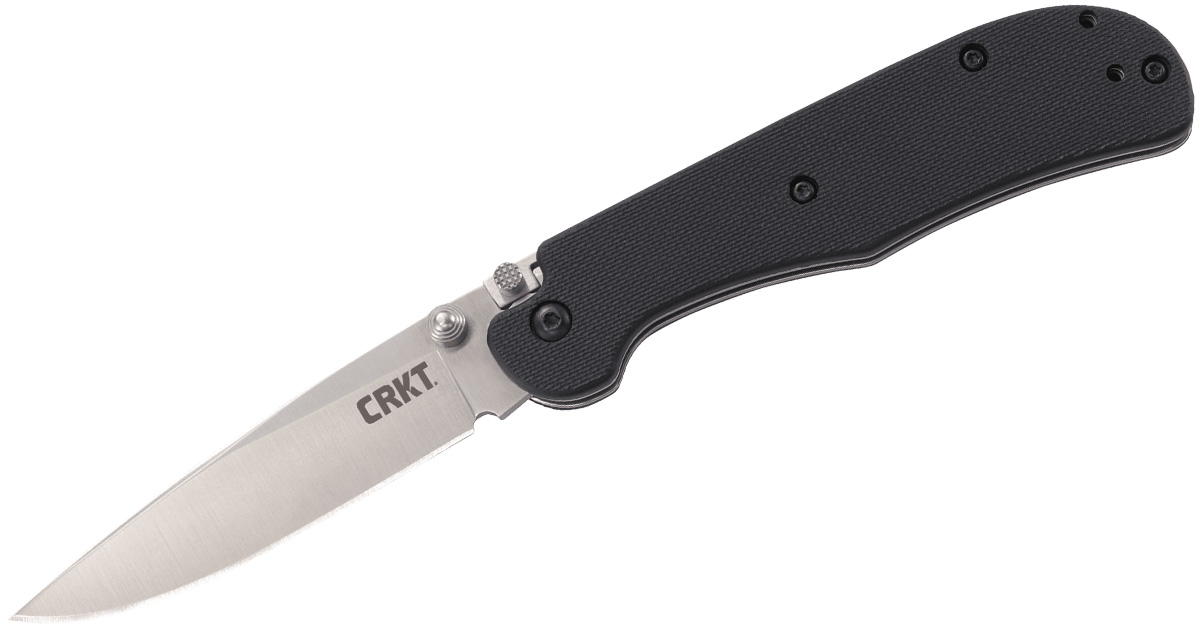 The Crawford lock is another one of those great innovations that have a lot going in its favor. Unfortunately, the first Offbeat was just too big. The second version offers a slightly smaller blade at 3.2 inches and a grippier GRN handle that conceals the lock a little more.
I'm curious about this but unsure how it will work.
CRKT Slacker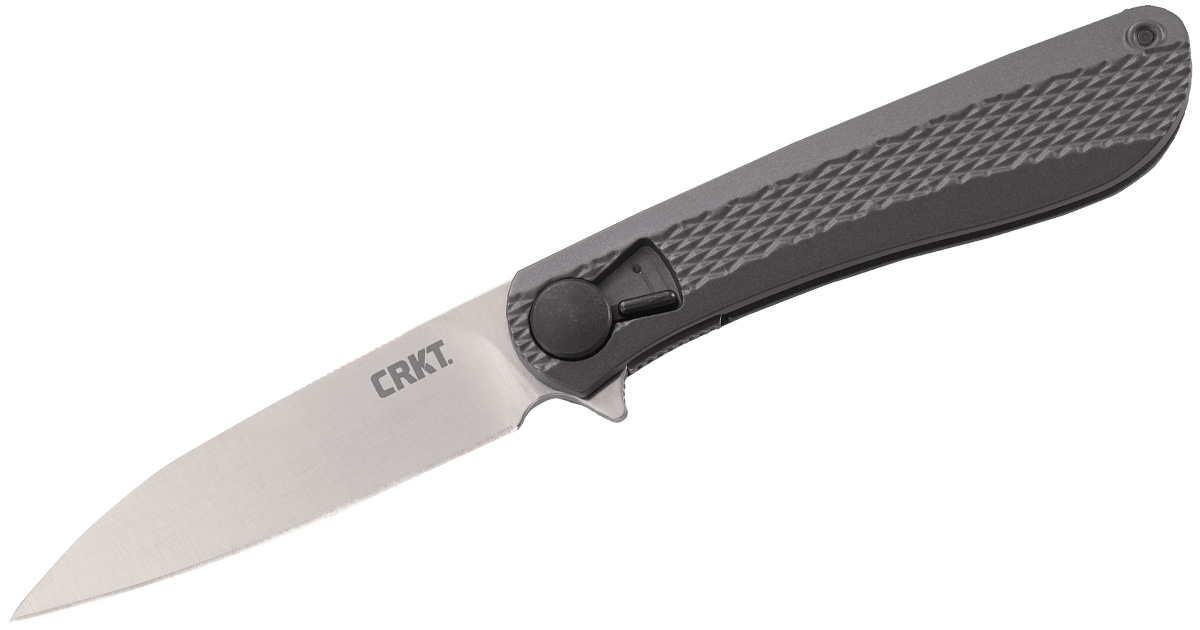 Ken Onion's Field Strip technology that allows a user to take a knife apart without tools was a great innovation. It was more than just a gimmick and proved fruitful for hard use outdoor knives. However, as the tech has been used with more knives, I've wondered about its necessity. Do you really need to take apart your knife without tools if you're just using it around the house?
With the Slacker, we're about to find out. The Slacker is an Onion design that's a slimmer EDC knife not really designed for strong outdoor use. It has a 3.3-inch blade, flipper tab, and aluminum handle. The weight is only 2.6 ounces, which makes for a better EDC. I'm curious to see whether this will propel Field Strip to even wider use.
CRKT Flat Out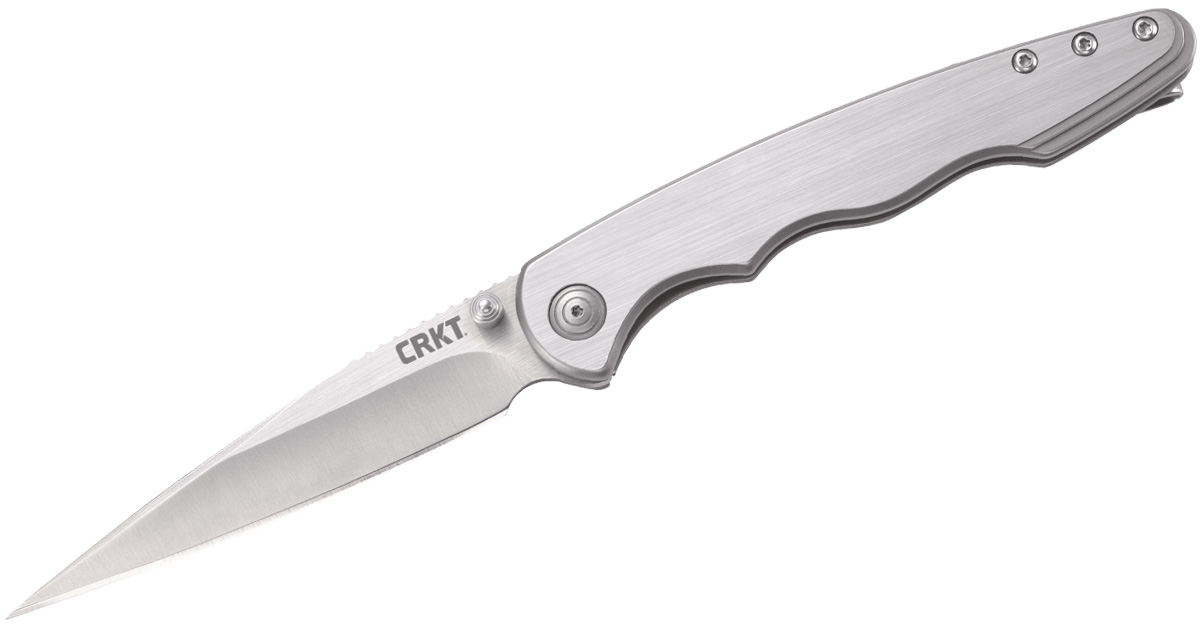 Matthew Lerch has a few designs coming out this year for CRKT. Some of them look like they could be part of the Ruger CRKT brand, but two look interesting — the Flat Out and the Up & At Em. Both are all steel frame lock folders, but the Flat Out uses a thumb stud with the Outburst Assisted Opening while the other uses a flipper.
The Flat Out is a thin, low-profile folder with a two-tone 3.5-inch 8Cr13MoV blade and ergonomic steel handle. It has a deep carry clip too.
CRKT Avant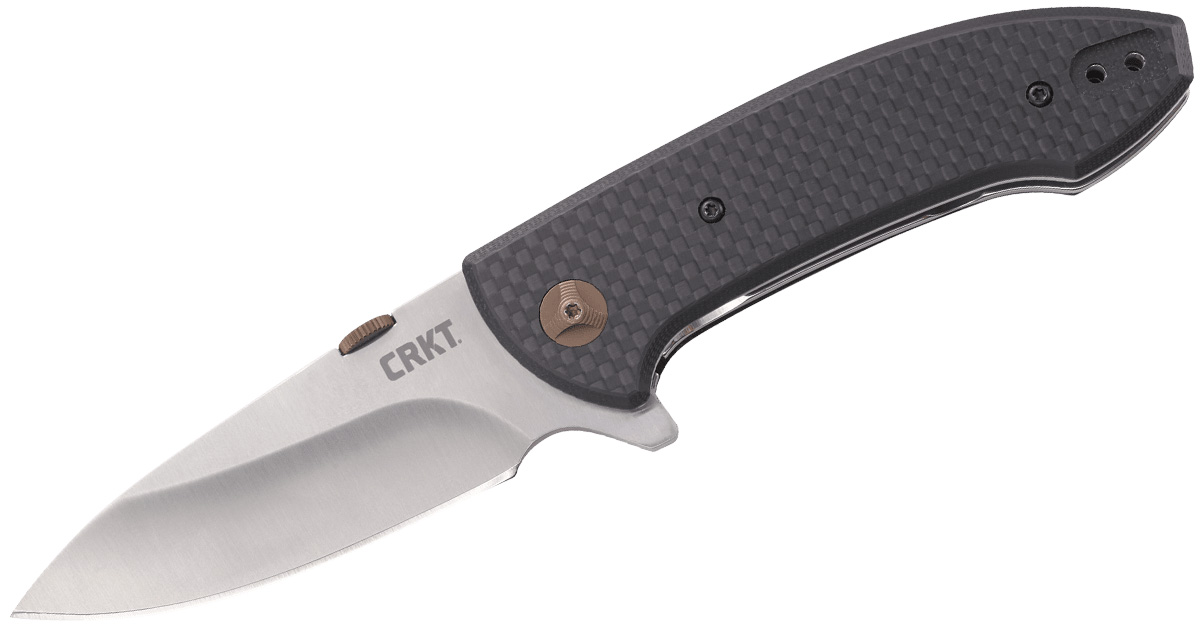 The Avant is one of the best-looking folders from CRKT for 2019. It has a 3.175-inch blade, carbon fiber and G-10 handles, and bronze details. There is a thumb disk for ambidextrous opening, though I don't think it's necessary with the flipper and IKBS ball bearing pivot system.
The size is good and it looks stylish. The 5.4-ounce weight may turn some off though.
CRKT Pilar Large D2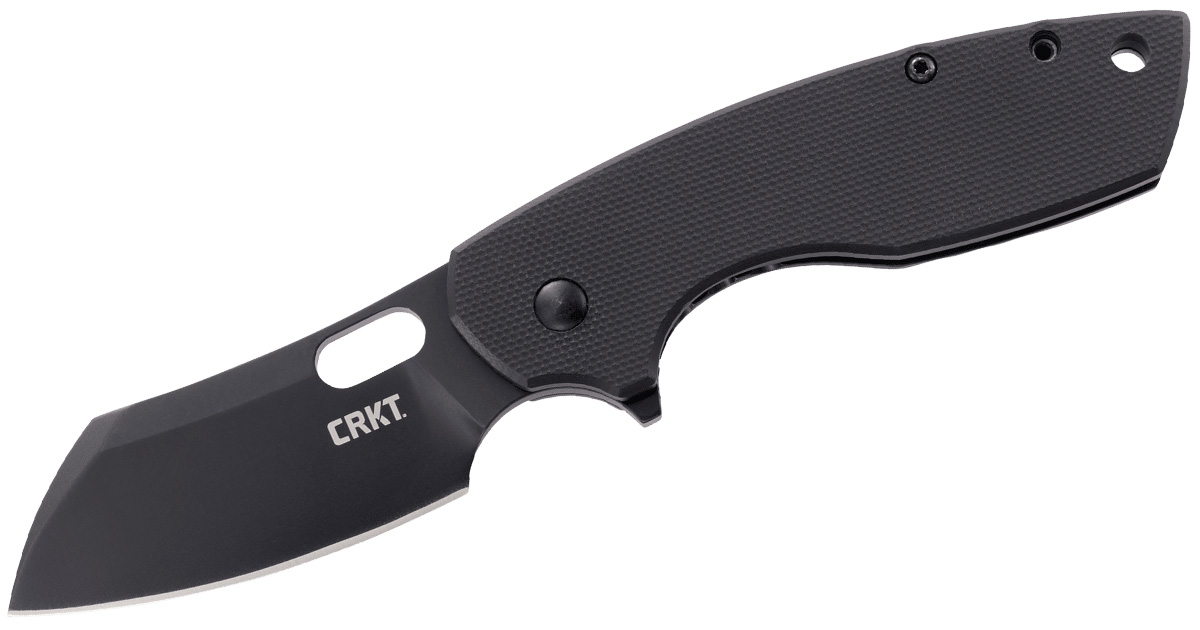 CRKT found a good thing in the Pilar, and the brand is milking the Voxnaes design for all its worth. The small knife gets a dose of Honey I Blew Up The Kids with a few larger versions. The one that caught my eye is the all black model in D2 steel. CRKT is learning a lesson that better steel does better in the knife community.
The large black Pilar in D2 has a 2.7-inch blade (still pretty small) and a G-10 handle scale on one side. I imagine this will be a big seller if the other upgraded versions of the Pilar are any indication.
CRKT Helical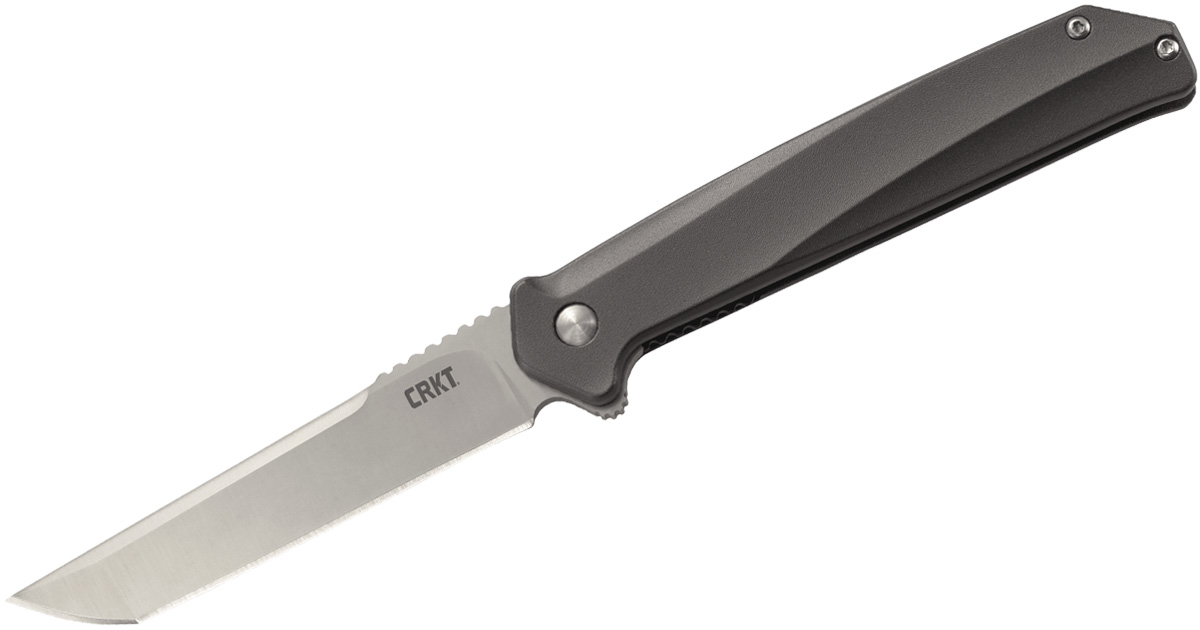 Ken Onion has been making knives for decades. Each year, he hammers out a bunch of designs. While not all have been hits, those that do hit have been icons. According to CRKT, the Helical is essentially Onion messing around in the shop to see "what would it look like to put a rectangular knife handle in a vise grip and twist."
The result is the simple and "surprisingly ergonomic" Helical. Not sure this will rival his Kershaw creations, but it's a good straightforward design that gives those who hate his recurves something to play with.