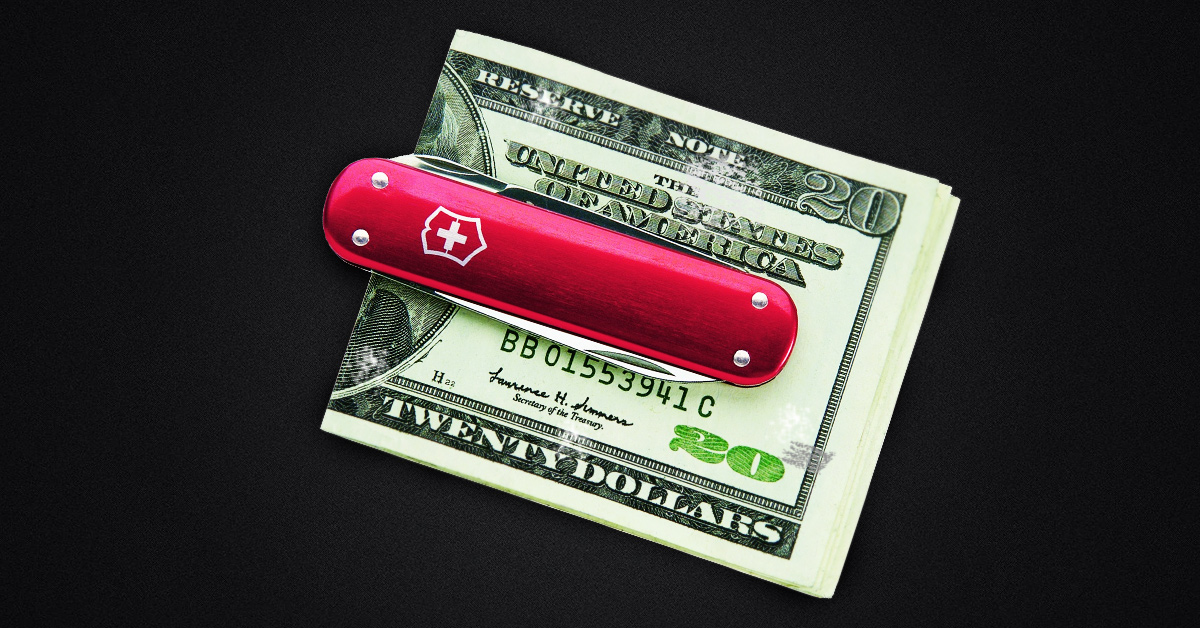 This post was updated in April 2021 with more current models. It was originally published in August 2017.
Wallets are large, uncomfortable and bulky (if you're lucky). But if you're the kind of guy who's bent on keeping your pockets as unobtrusive as possible and aren't bogged down by rewards cards from places like Petco or Panera Bread, ditch the wallet for something a little more discreet and fashionable: a money clip.
The money clip is straightforward, unassuming, and typically boasts a nice metal design that's more durable than any leather wallet. And to kill two birds with one stone, many money clips also double as a pocket knife.
To help you in your search for a new money clip and pocket knife, we've broken down some of the most interesting knife money clips.
SOG Cash Card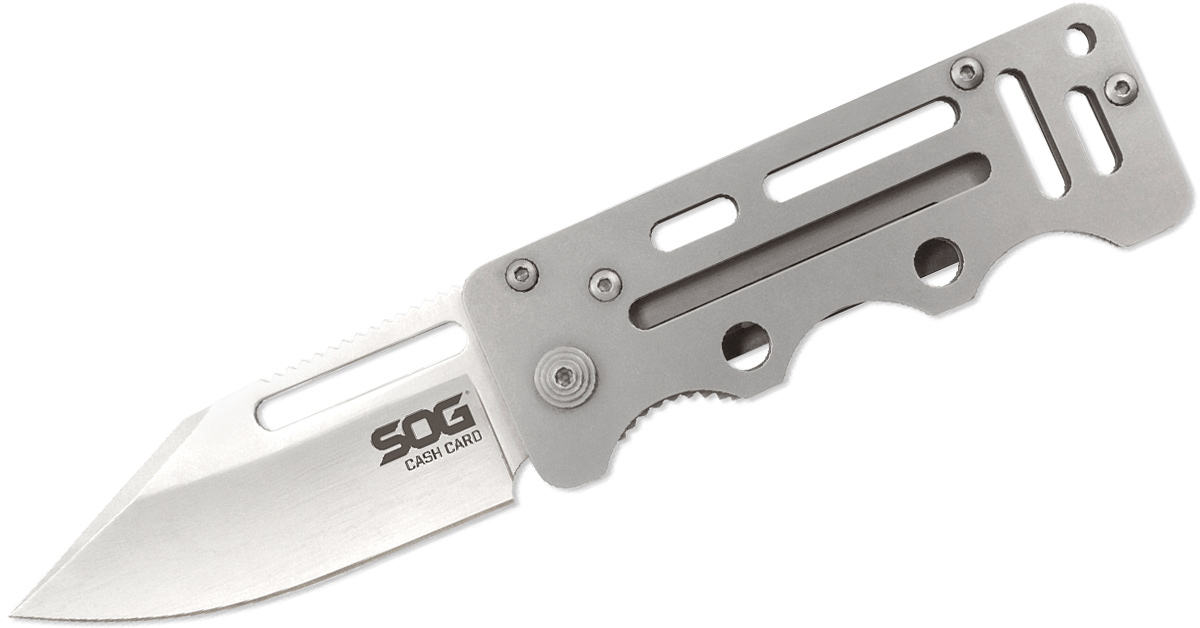 Money and a knife. Is there anything else you really need to carry? The SOG Cash Card was designed with this purpose in mind. It features a minimalist design with cutouts that keep the weight at a reasonable 2 ounces. The best part is the functional 2.75-inch liner locking blade. The handle is stainless steel.

Victorinox Swiss Army Money Clip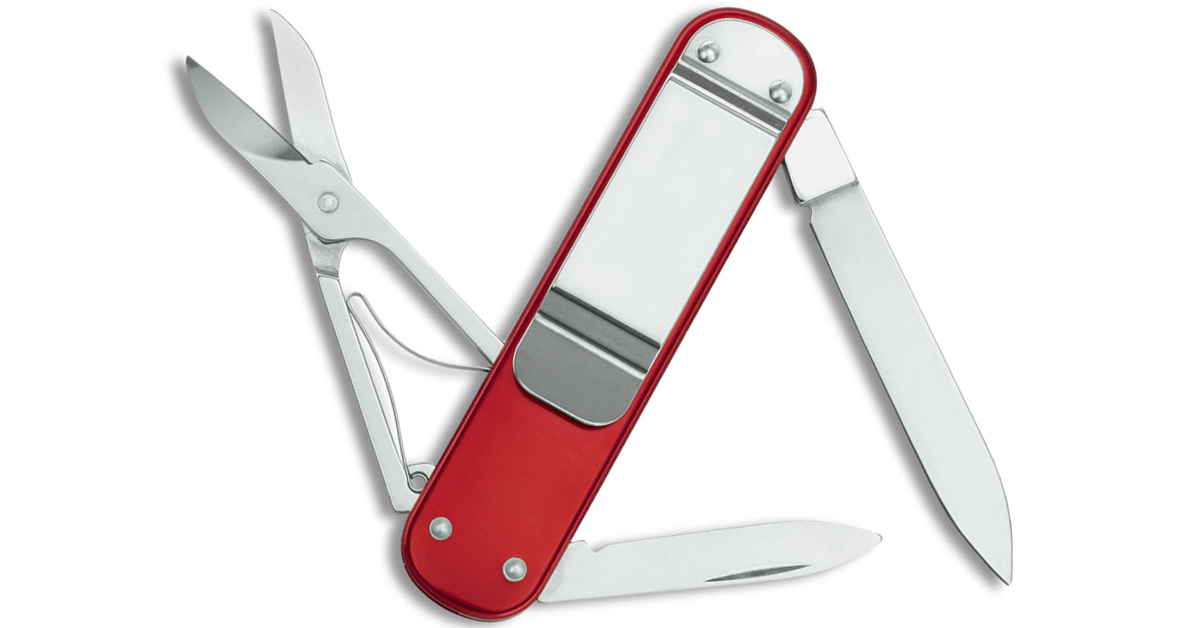 The Swiss Army knife is the ultimate multitool, so it makes perfect sense to attach a money clip to it and make it a full-fledged multitool that's the only thing in your pocket. The Victorinox Money Clip model has a blade, scissors, and nail file with cleaner. This model actually comes in three colors.

CRKT K.I.S.S.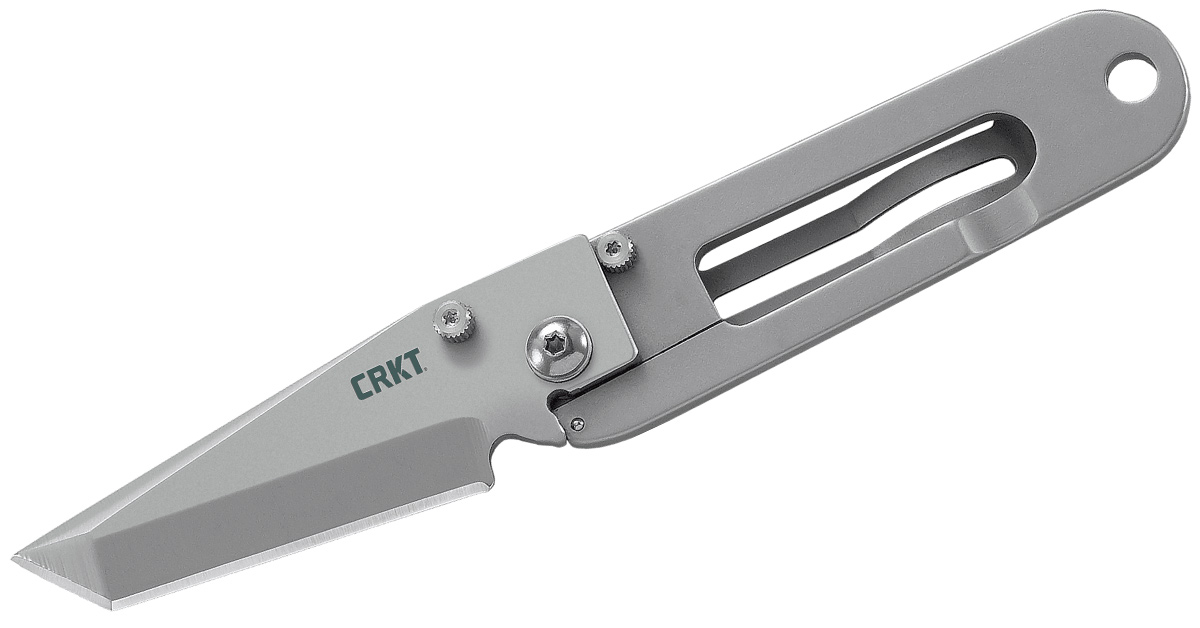 The late Ed Halligan wanted a knife that kept to the motto "Keep It Super Simple" (or Keep It Simple Stupid), so he made the K.I.S.S. The knife was picked up by CRKT and was unveiled at the Shot Show in 1997. It became an instant it. This design is as basic as they come.