In 2018, the up-and-coming brand WESN (pronounced wesson and stands for West East South North) won the Best Factory EDC Knife at Blade Show West for its Microblade.
The WESN Microblade initially launched on Kickstarter back in late 2017, and the brand is back for more with its next Kickstarter release called the WESN Allman.
Check it out:
The Allman is a compact EDC knife (not as compact as the tiny Microblade but pretty darn small) with a 2.75-inch S35VN steel blade that opens with a flipper tab. You can get the knife in either titanium handles with a frame lock or G-10 handle scales with a liner lock.
Here are the specs:
Blade Length: 2.8" (7.2cm)
Closed Length: 3.8" (9.7cm)
Open Length: 6.65″ (16.9cm)
Handle Material: Grade 5 Titanium Scales or G10 Scales
Blade Steel: S35vn
Hardware: Stainless steel Frame-lock or Liner lock
Pocket Clip
Lanyard Hole
Lifetime Warranty
The design itself is a bit bland. The blade profile is a sort of drop point design but with a less piercing point and a swedge. The blade also seems a bit stubby and relies on the wider handle to fit the whole thing.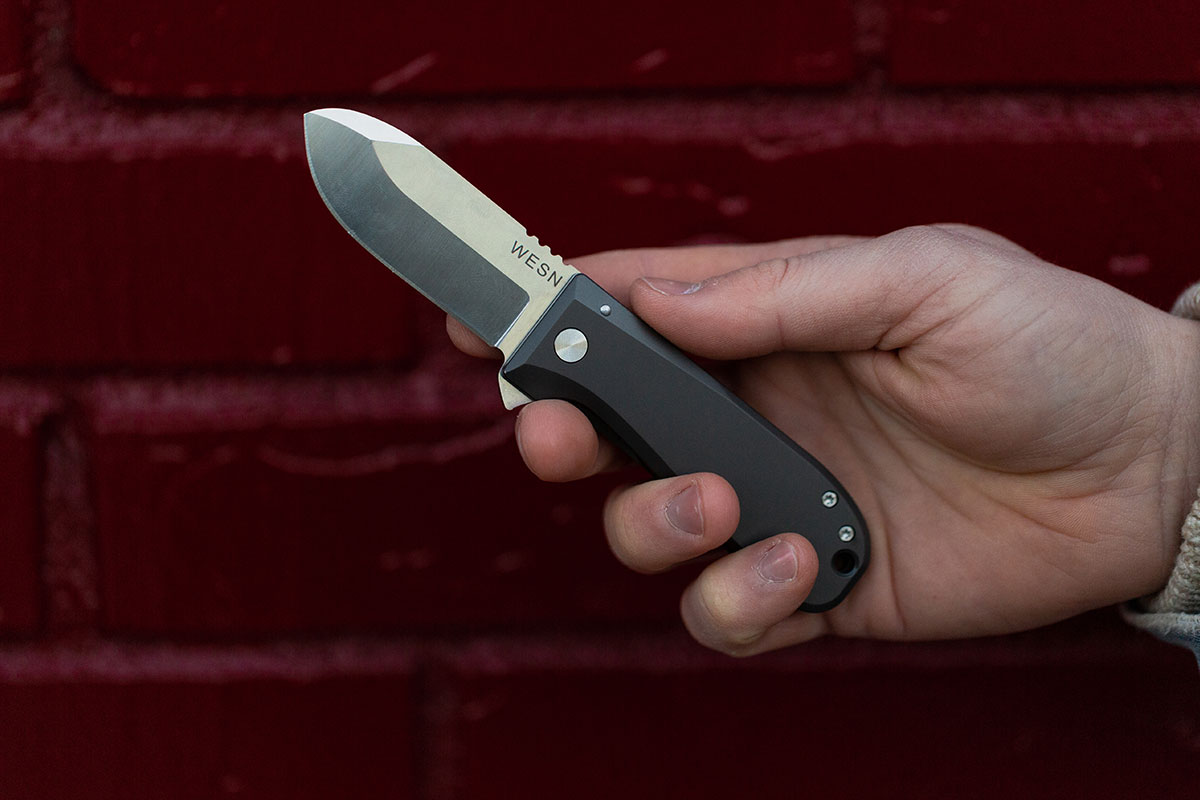 There is something about the sleekness and simplicity that makes this knife appealing though. It removes the bells and whistles and sticks with a stripped down design. They removed the unnecessary thumb stud for just the flipper.
I reached out to the creator of WESN Billy Chester with a few questions. I wanted to know how he came up with the design for the Allman. Here's his response:
Initially I wanted to keep similar characteristics of the Microblade with the design of the Allman. But I wanted to make sure it was a completely different knife. That what inspired the blade shape. But for the overall design, I wanted something that looks beautiful but fit perfectly in your hand. I set out to find the perfect in-between. It started with sketches and 3D designs, but for this kind of design I needed to feel it in my hand. And the day we nailed it, I knew it. I could see it with my eyes and feel it with my hand.  And the Allman was born.
There's definitely similarities between the two knives. Take a look: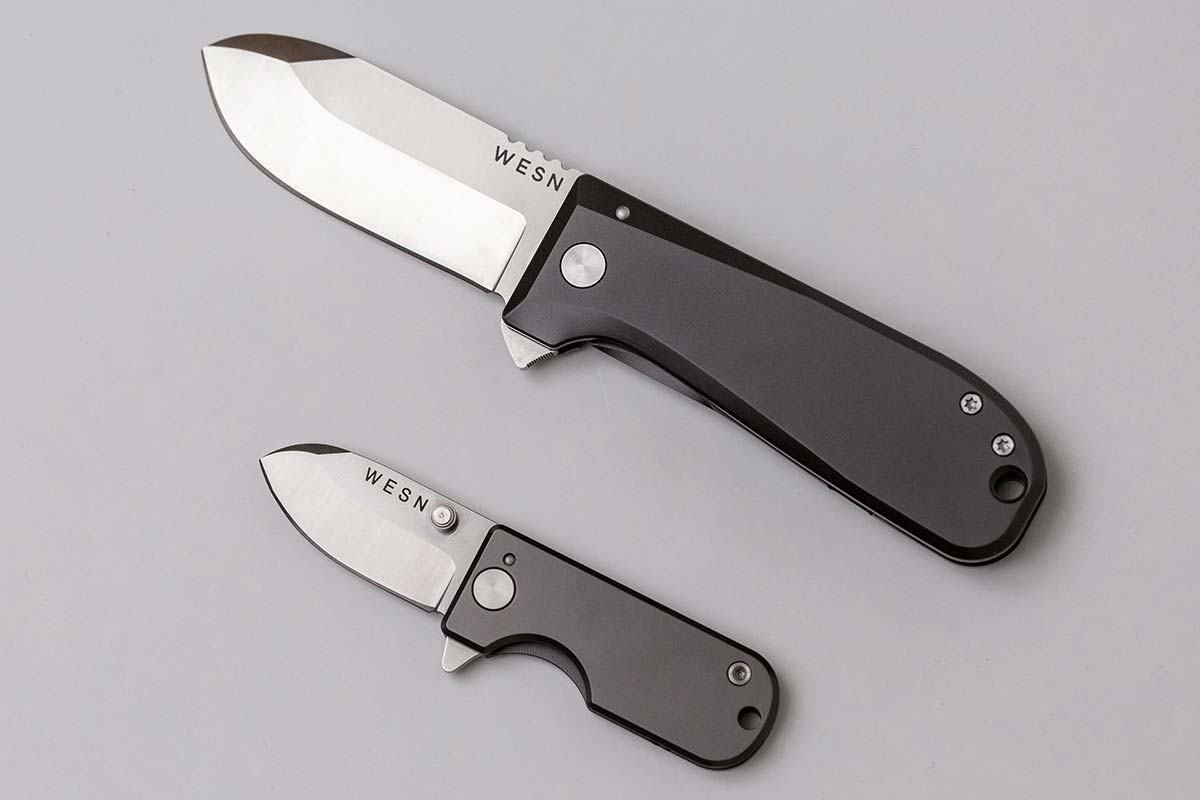 Because Kickstarter campaigns can be hit or miss and rife with uncertainty, I asked Chester what he learned from his first campaign with the Microblade that he plans to carry over to the Allman.
Here's what he said:
Communication, Manufacturing, and Transparency.

Those 3 things were the biggest take aways from the previous campaign. You must keep people informed of the development processes and let them know they are valued. There might be 1000s of people, but they are your customers. Without them you wouldn't have a company.

Next is working with an amazing manufacturer. It is super important to have a manufacturer that can both keep up with your demand, and still produce a quality product. We mastered that processes with the Allman and couldn't be more excited about the overall quality of our products. It took time to build those relationships, but when you get them, it is worth the investment.

Lastly, Transparency. There is nothing to hide — delays are inevitable and being open with your customers is the best thing you can do. Keep them in the loop and be honest. It was a huge learning curve for us and we took each step as a chance to improve. We are excited to apply everything we learned for this next campaign and make a lasting product.
It sounds like Chester is pretty self-aware of the whole process and is devoted to doing even better. That's promising considering the praise the Microblade received.
The Allman was only launched on Kickstarter February 27 and it has already surpassed its goal of $24,000 with more than $62,000 pledged by more than 490 backers.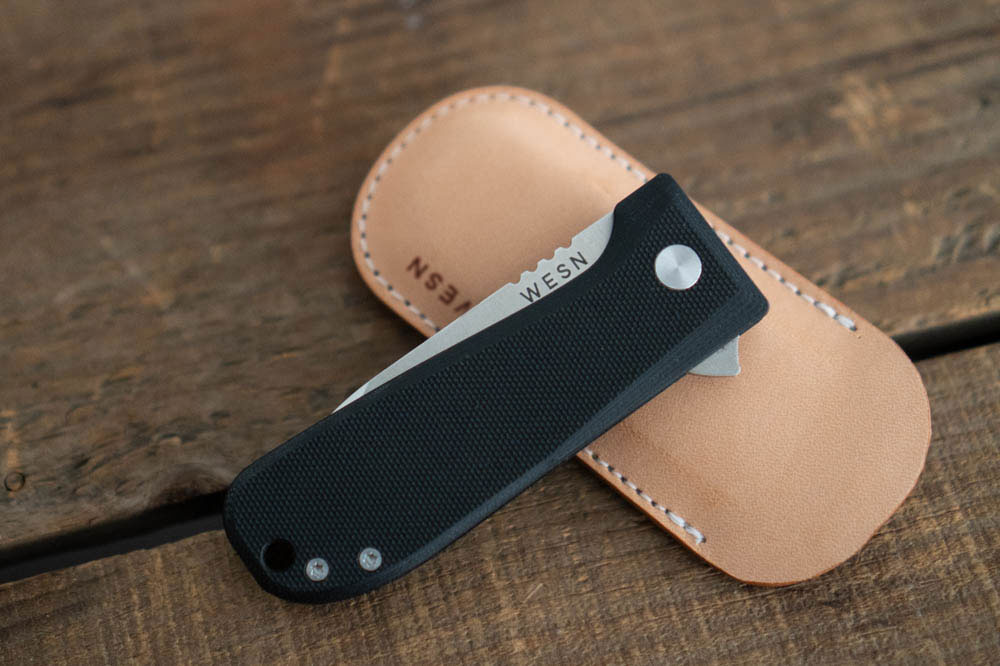 Right now, you can get the G-10 Allman for $99 or the Titanium Allman for $125. With its higher-end steel and materials, the price isn't that much out of sync with the knife industry.
To be honest, I'm not sure how to feel about this knife. Nothing really excites me about it, but I have heard great things about the WESN Microblade. I've yet to hold or use the Microblade, so I can't pass judgment. I'll update you if I ever get a chance to use one.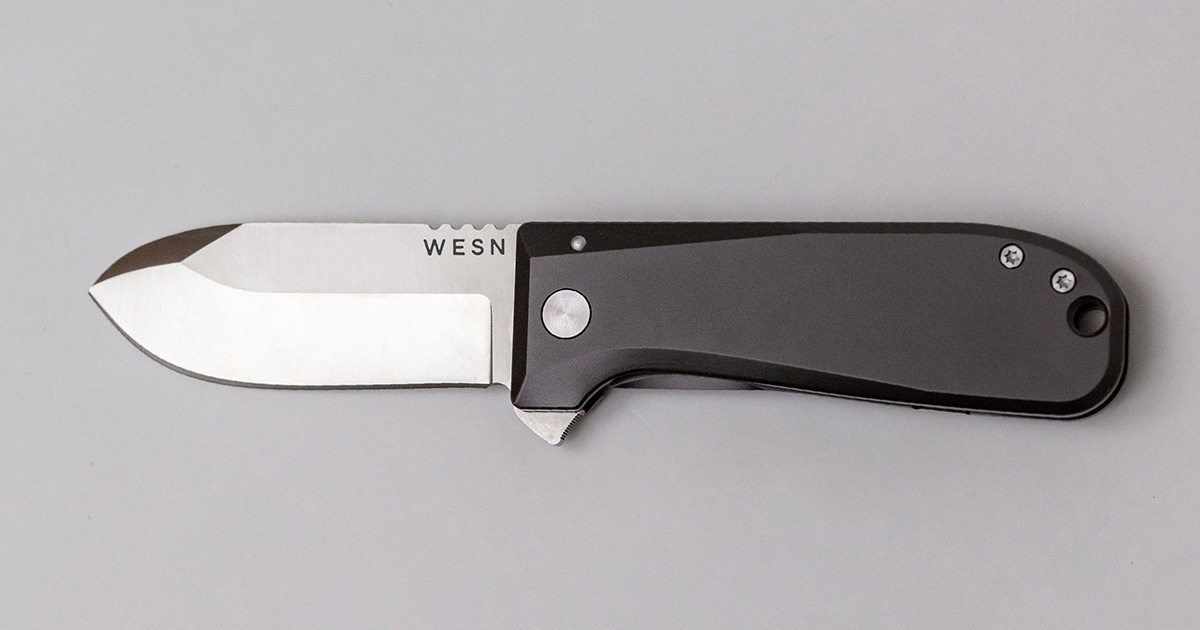 As with any Kickstarter campaign, expect delays and obstacles before you actually get the knife in your hand. Still, WESN looks to be growing into a reliable brand.
Let us know your thoughts on the new Allman or the Microblade.