There is a Swiss Army Knife for everyone. If you're that person who people turn to for a quick gadget repair or to help open a package, the Tinker is for you.
With the Tinker, you can be a jack of all trades and a master of everything. This small Swiss Army Knife is a mainstay of the Victorinox collection and remains one of the most popular models the storied company puts out.
The Tinker is a two-layer tool that features all the tools needed to tackle the basic tasks of everyday life.
This classic red version of the Tinker is only 3.5 inches when closed and holds 12 different tools: a large blade, small blade, can opener, three screwdrivers, bottle opener, wire stripper, reamer, toothpick, tweezers, and key ring.
Made in Switzerland with a focus on craftsmanship and quality, the Tinker is guaranteed to last a lifetime thanks to Victorinox's lifetime warranty.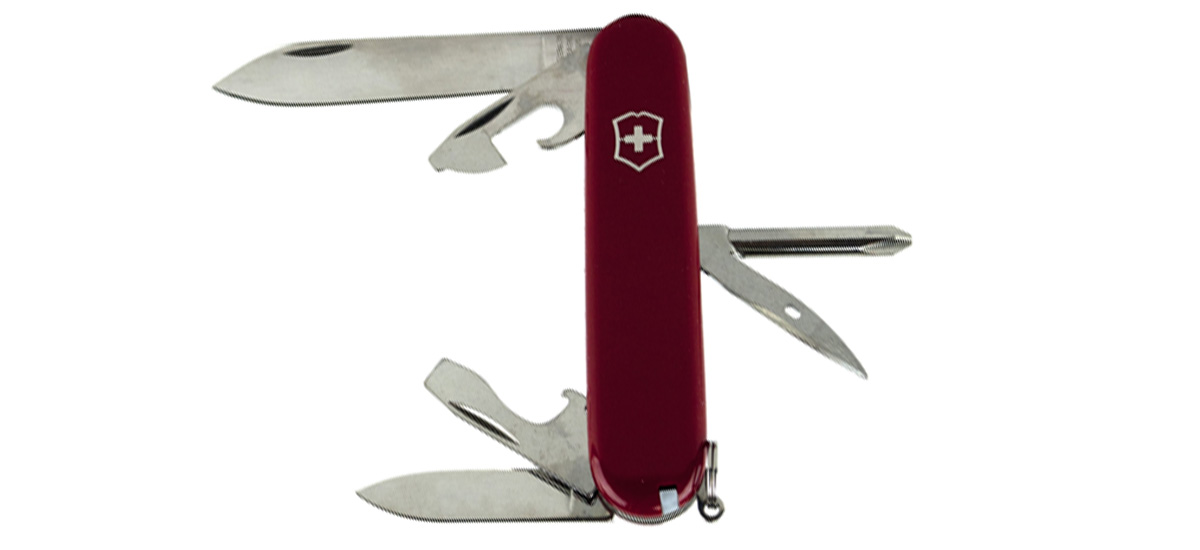 If you want something even more compact, the Tinker is available in a smaller version. The next time someone asks you to fix something, be ready with a Tinker.
For more info on this Badass Knife of the Week, see the product page for the Victorinox Tinker.