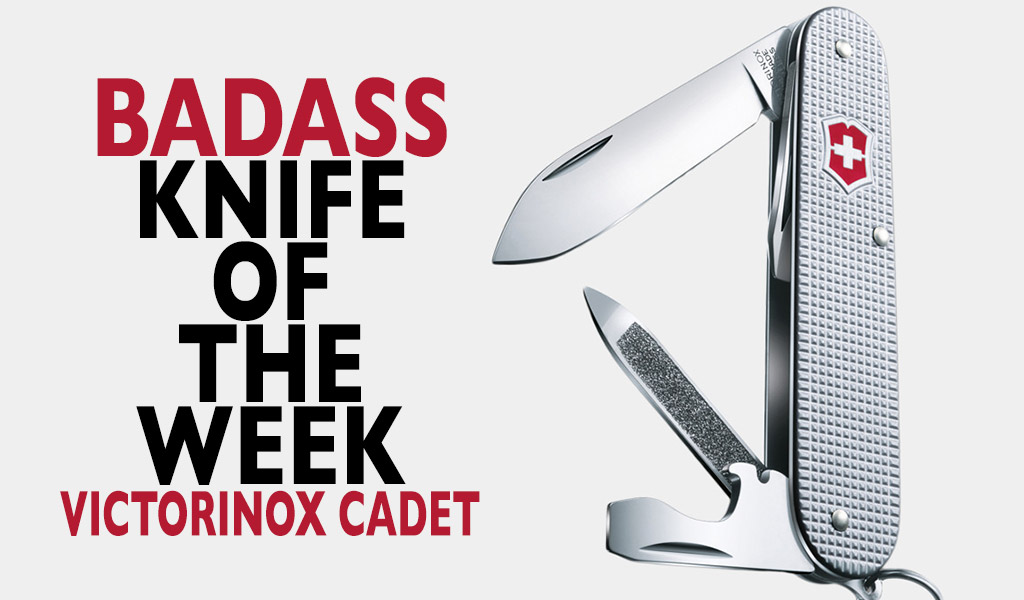 Is there any symbol that represents quality, longevity, and ingenuity more than the red and white emblem of Victorinox? We think not.
And that's why the Victorinox Cadet is the Badass Knife of the Week.
The Cadet is a quintessential Swiss Army knife that's found its way into the pockets of knife enthusiasts and amateurs alike.
Considered one of the best everyday carry knives for someone on a budget, the 84mm (that's 3.3 inches to you) Cadet has all the essential tools you need in an everyday multi-tool.
The Cadet features four main layer tools: large blade, bottle opener, nail file, and can opener. Within these tools are a nail cleaner, wire-stripper, and two screwdrivers.
The large blade is long enough to tackle nearly any job you throw at it, and with the complementing tools, there's nothing you can't fix.
What sets the Cadet apart from many its brethren is the classy Alox handle. The textured aluminum scales feel great to the touch and look great to the eye.
Whenever you use the Cadet, you're not just holding a quality knife, you're also holding more than a hundred years of workmanship and legacy.
For more information on this Badass Knife of the Week, check out the product page for the Victorinox Cadet.
---