We spend a lot of time talking about knives that are functional and affordable, because that's what most blade enthusiasts want.  However, you never know when you might win the lottery and feel like spending 30 grand on a kitchen knife. Impossible you say?  Check out the three blades below, which are some of the priciest on the planet.
The Victorinox Swiss army platinum Diamond Knife ($70,000)
Priced at a cool $70,000, this stellar Swiss army knife features platinum shells and flawless diamonds. It includes a large blade, small blade, nail file, nail cleaner, sciossors, orange-peeler, screwdriver and tweezers. Each tool is encrusted with diamonds, except for the tweezers.
Nemusk:  The diamond-studded kitchen knife ($39,000)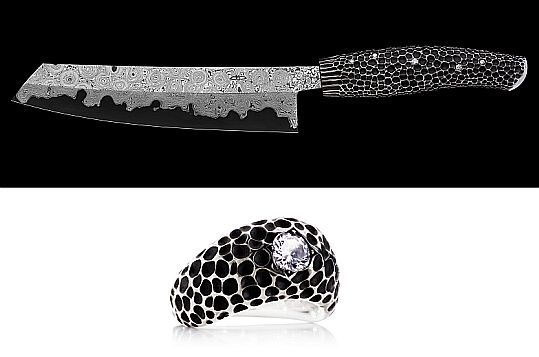 Designed by world-renowned jewelry artist Quintin Nel, this pricey blade is a collaboration with blade smiths Hoffman/Piper. The kitchen knife is built from sterling silver and features eight diamonds. It's supposedly not only the most expensive kitchen knife out there, but also the sharpest.   Buy one and you get the ring above too.
The Gem of the Orient ($2.1 million)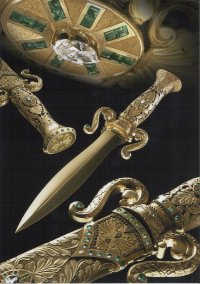 This diamond-encrusted dagger takes the cake for the most expensive knife in the world.  Designed by legendary knife-maker Buster Warenski for a Japanese customer, the knife reportedly took 10 years to make.  It features 153 emeralds, nine diamonds and 28 ounces of gold.