We love talking to regular people about knives, so this week we reached out to fellow knife enthusiast Scott Rauber who runs a truly fantastic blog simply called the Pocket Knives Blog where he posts reviews on any knife he can get a hold of. Scott is from Upstate Western New York and sells custom-printed promotional items among other things. Here's our interview: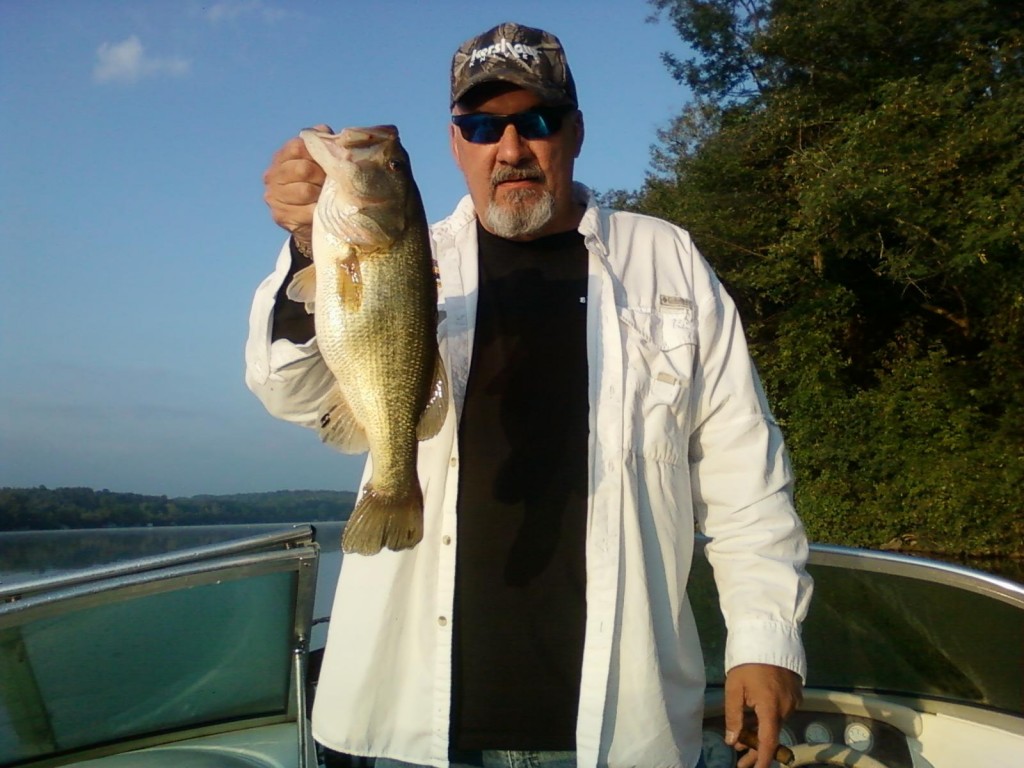 When and how did you first become so interested in knives?
About 10 years ago I scored an SOG Multi-Tool and I fell in love with it. I bought a small sheath for it and carried it on my hip for years. Then, about four years ago I purchased a Kershaw Ken Onion Leek. Good lord have mercy!
You currently buy and sell knives on eBay. How did you get involved in that? Do you also collect knives to keep?
I've been an active buyer and seller on eBay for eight or so years. Around this time last year, I wondered if any moolah could be made buying and selling knives, so I bought a lot on eBay and resold them. I was slain in the steel spirit. Even though I consider myself to be a "knife realtor" and practice reselling just about all knives, every now and then one seems to end up in my drawer.
At your site, you review a lot of knives and judge them by what you call "steel sahlutes." Has any knife ever received 10 out of 10?

The Canal Street Cutlery Sunset Bone Full Moon (Moon Pie) Trapper came oh so close with a 9.8.
I have a mental fight with myself on that subject with just about every knife I purchase. I scored a Camillus all metal frame EDC in one of my first purchases and she's slick. I just can't seem to part with it.
Are there particular knives whether types, styles or brands that you find people are more interested in than others?
Well, 80% of knife sales are tactical knives. Since I sell mostly used vintage knives steeped in steel experience, I've found the Schrade Old Timer's are still very popular. I'm carrying the 194OT Gunstock right now and I'm wild for it!
Do you have a favorite custom knife designer?
I don't have a favorite designer but, I did happen to have the privilege of meeting Stan Wilson. He frequented a cigar bar I worked at and I'll never forget one night. My drink of choice while on the clock was a can of Coca Cola and I'd left the can unattended like I normally did. But, when I picked up my Coke to take a sip, a little spilled on my chin. I just thought I better be careful next time. Again it happened. Dang it. And again it happened. I was getting perturbed until I found out that Mr. Wilson poked a pinhole just below where my lip rested on the can so every time I took a sip, Coke spilled out. We had a good laugh.
Having seen so many knives, what do you think is the best knife for everyday carry?
Without question, the best everyday carry is the Victorinox Classic Swiss Army Knife. If you told me I could only carry one knife with me, that's what it'd be.
What are your thoughts on the shift away from American knife manufacturers and more imported knives?
My personal opinion is the consumer has driven that to happen, but what's done is done. The imports are Rockin' the Casbah in my opinion. I have a BUCK 327T that is spiritual. The Spyderco's are money. CRKT's are cool. However, I just can't bring myself to buy any imported knives that don't carry a known brand's stamp on the blade or tang.
Is there anything else about knives you'd like to add?
Thanks for the interview Tim. As a subscriber to your blog, I was honored when you contacted me. Steel sahlute my brother! Oh, and one more thing. A man without a knife, is a man without a life!
For more reviews and wisdom from Scott, check out his blog.