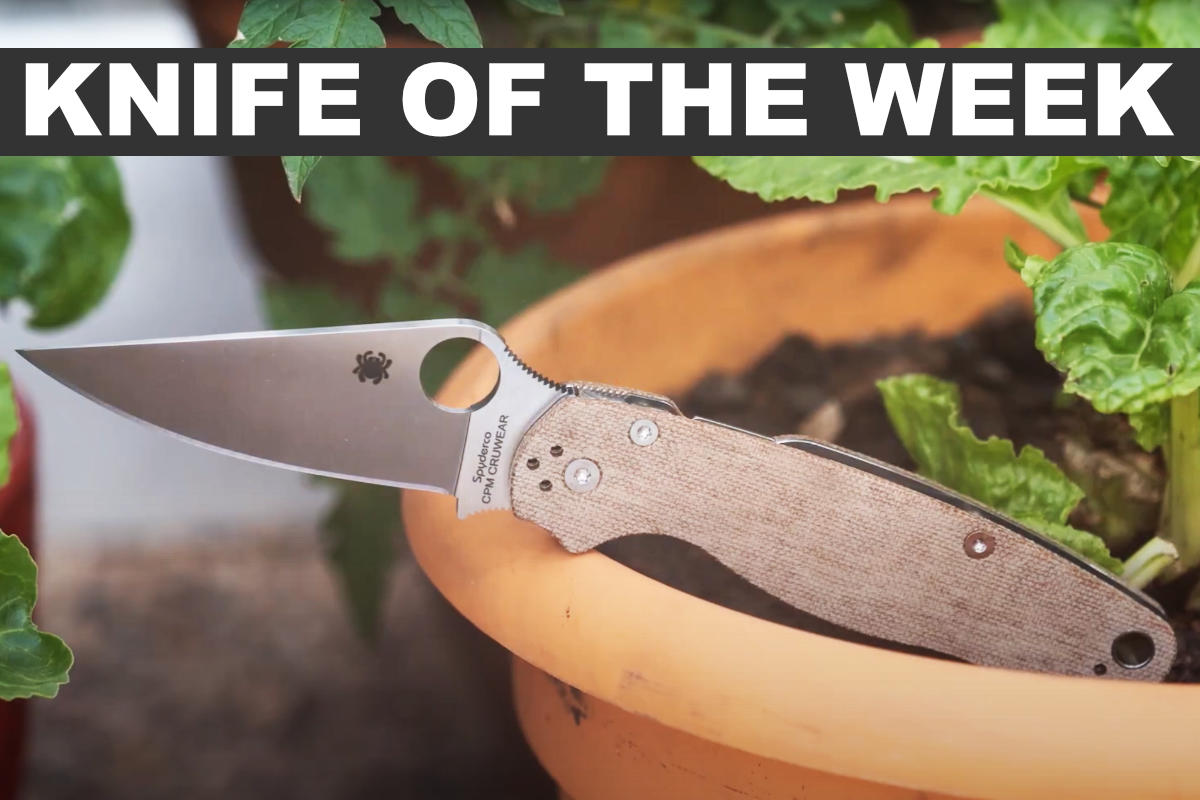 When you talk about the best knives of all time, only a few models jump out: the Buck 110, Swiss Army knife, KA-BAR, and Spyderco Paramilitary 2.
In terms of modernity and functionality, the Paramilitary 2 (also known affectionately as the PM2) is truly the apex of the knife world.
Because of its popularity, the PM2 is available in tons of variations. However, Spyderco finally made the definitive version of the best knife of all time.
Take a look at the Spyderco Paramilitary 2 in Micarta and Cru-Wear.
It features the beloved 3.47-inch blade that locks securely with the unparalleled Compression Lock. It was also named one of the best Spyderco knives.
The biggest change comes in the CPM Cru-Wear steel, an alloy known for its toughness, resilience, and superior edge retention. There's a reason it's one of the most esteemed steels available.
This PM2 forgoes the traditional G-10 handle and opts for brown canvas Micarta scales. Not only do they look much more natural and earthier but they feel significantly better in the hand.

On top of that, Micarta is renowned for its strength and durability.
When you combine Cru-Wear and Micarta into one of the best designs ever, you get pure gold. This is a knife you can put to work in the field and use around the house.
If there is only one knife you're ever allowed to use again, make it the Spyderco Paramilitary 2 in Micarta.