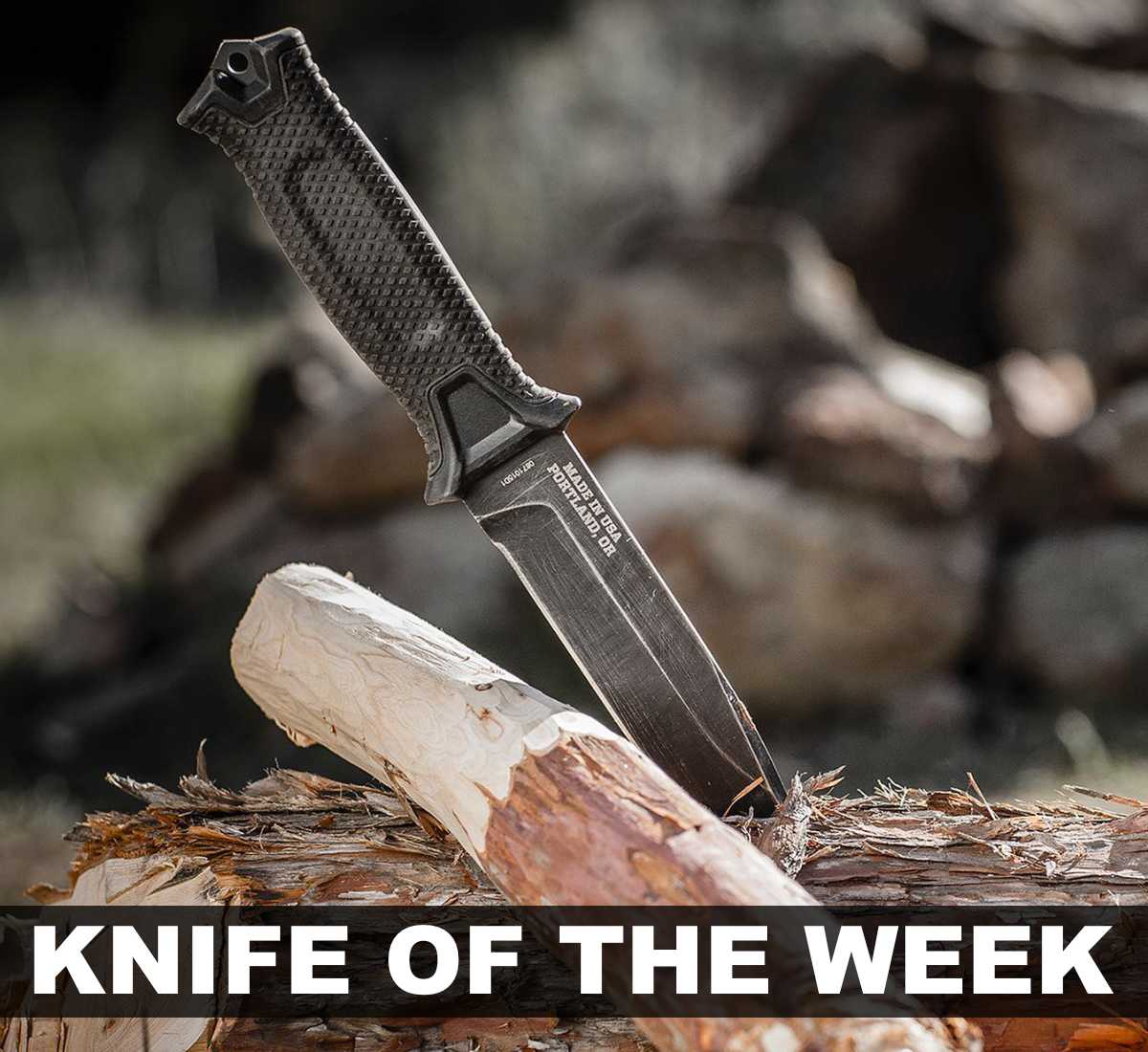 Gerber knives can be hit-or-miss, but there is one fixed blade that not only stands above other Gerber fixed blades but also competes as one of the best outdoor knives, period.
Take a look at the Gerber StrongArm.
The coyote iteration of the Gerber StrongArm was a Knife of the Week way back in 2016, but this all-black version of the beloved knife is even better.
If you want to see all iterations of the Gerber StrongArm, click here.
So what makes the StrongArm such a formidable knife? It starts with the simple yet perfect 4.8-inch drop point blade. Made from 420HC steel with a black Cerakote coating, the blade is versatile and outrageously functional.
You wouldn't believe the amount of abuse this blade can take, from batoning wood to chopping through brush. There's a reason it's our pick from one of the best Gerber knives available.
Its handle is exceptionally designed with an ergonomic shape that keeps your hand from sliding up onto the blade or slipping off the back.
The rubberized diamond-texture grip is comfortable and tactile, while a glass-filled nylon substrate adds extra durability.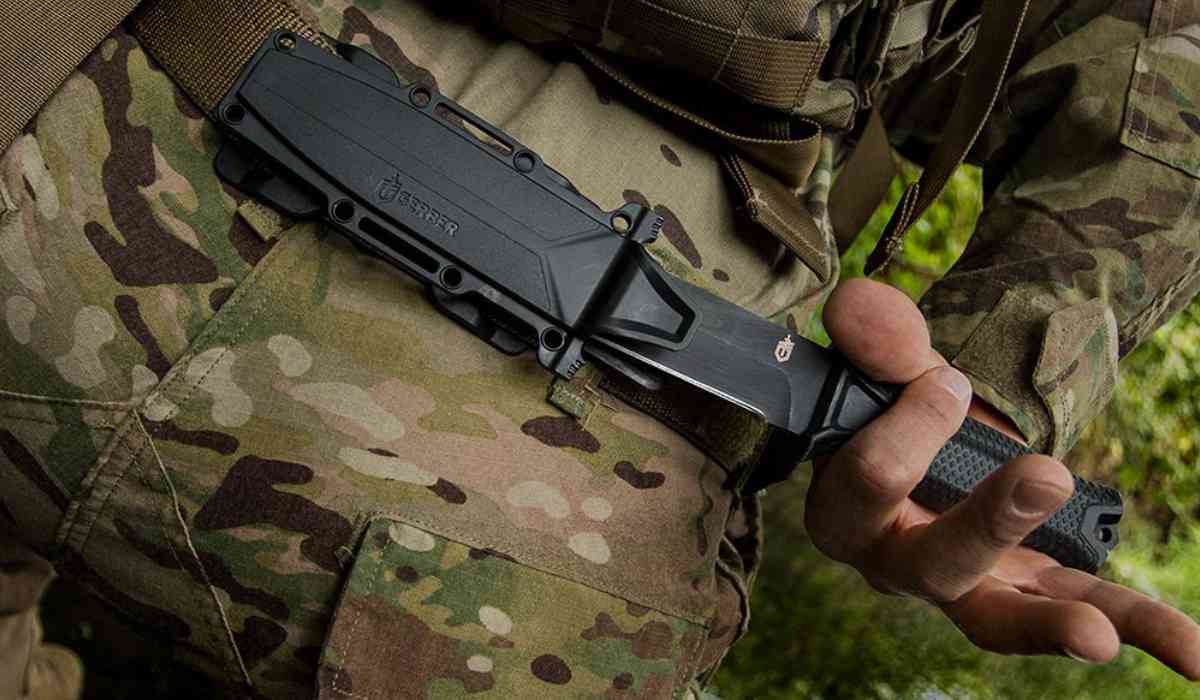 At the butt of the handle is a spike pommel with a lanyard hole for extra functionality.
A MOLLE-compatible snap-together sheath allows you to carry the knife horizontally or vertically, giving you easy access when you need it most.
Made in the United States with a limited lifetime warranty, it's no surprise that the StrongArm is Gerber's best-selling fixed blade.