We've barely cracked the surface of the new knives for 2016. If you want to see some of the other new knives for 2016, you can see all the posts here.
This week, we're looking at the new Spyderco knives. There are only a handful of new models with a selection of upgrades/sprint runs. We thought it'd be a good idea to take a look at those going the way of the Dodo too.
Brand New Knives
We'll kick things off with the new models from Spyderco.
Introvert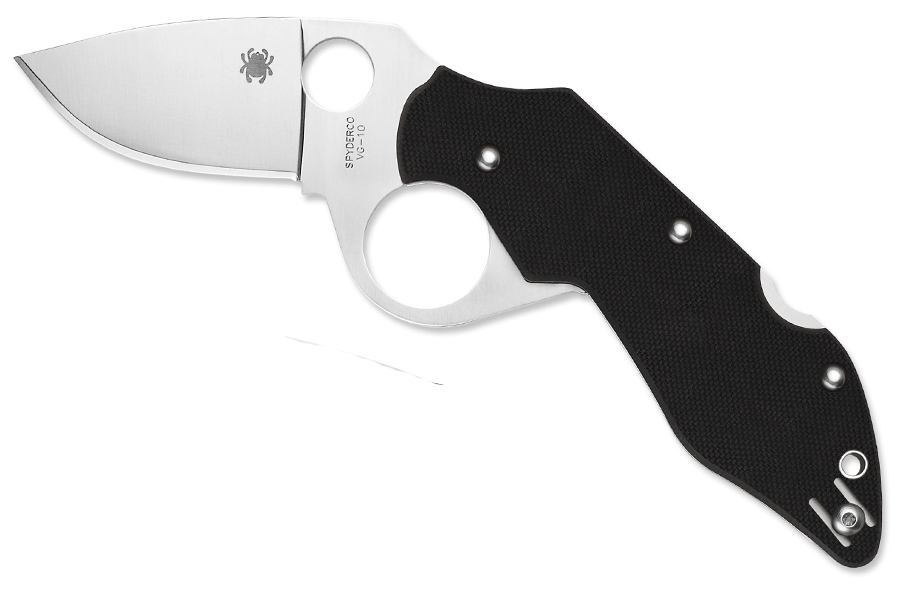 If you're a fan of some of the weirdest Spyderco knives, then you'll love the Spyderco Introvert. This folder was designed by martial artist and knifemaker Chris Knutson with the idea of making a knife that can open quickly and offer a secure grip. The index hole not only offers a strong grip but it also doubles as a flipper when closed. It has a 2.79-inch blade made from VG-10 stainless steel and G-10 scales.
Lil' Lum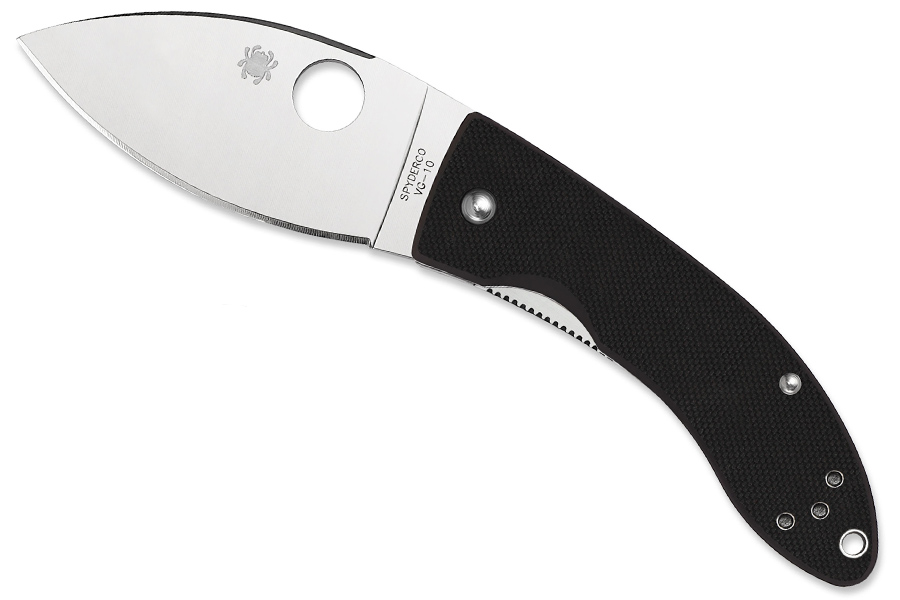 Billed as a gentleman's folder by Spyderco, the Lil' Lum was designed by the late Bob Lum. It has a leaf-shaped VG-10 steel blade that's 2.38 inches long. It has G-10 scales and full skeletonized stainless steel liners.
Mantra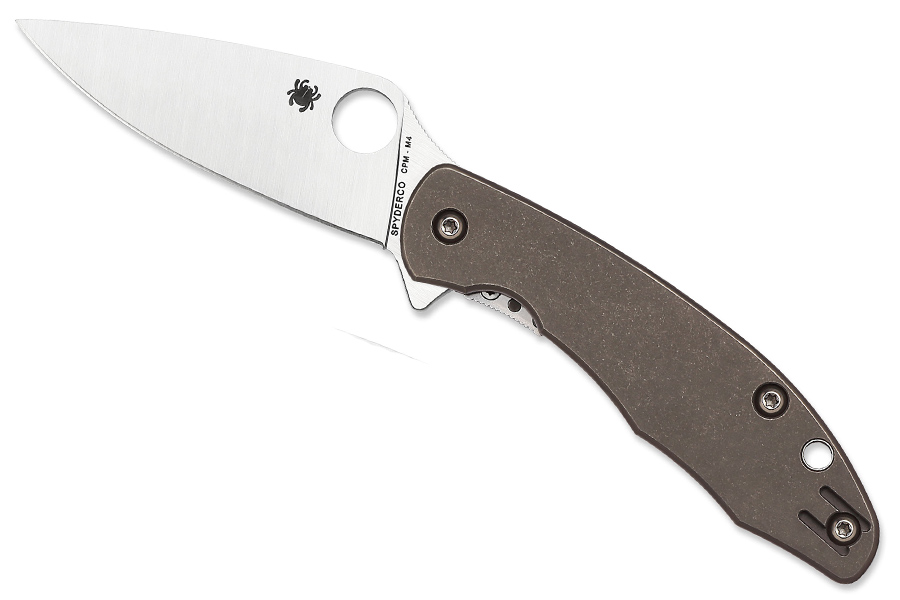 Mantra 2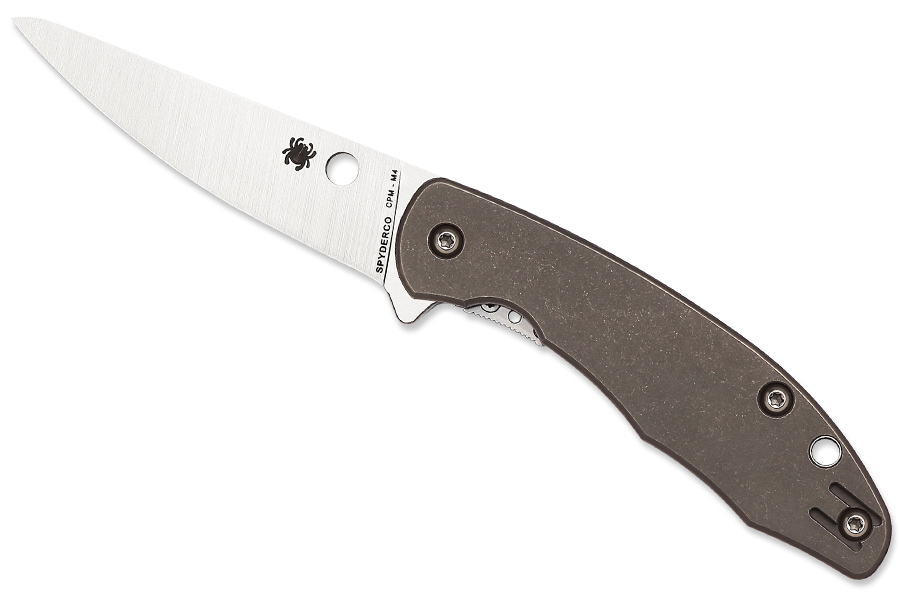 The Mantras are great-looking knives made with quality materials. The blades are made from CPM M4 steel with full-flat grinds, and the handles are stonewashed titanium. The Mantra has a classic Spyderco blade with its iconic Spydie hole and leaf-shaped blade.
The Mantra 2 has a drop point with a smaller, less functional Round Hole. This one has the advantage of a smaller profile when closed. Both of these knives use a flipper to open and stay engaged with the Reeve Integral Lock.
Nirvana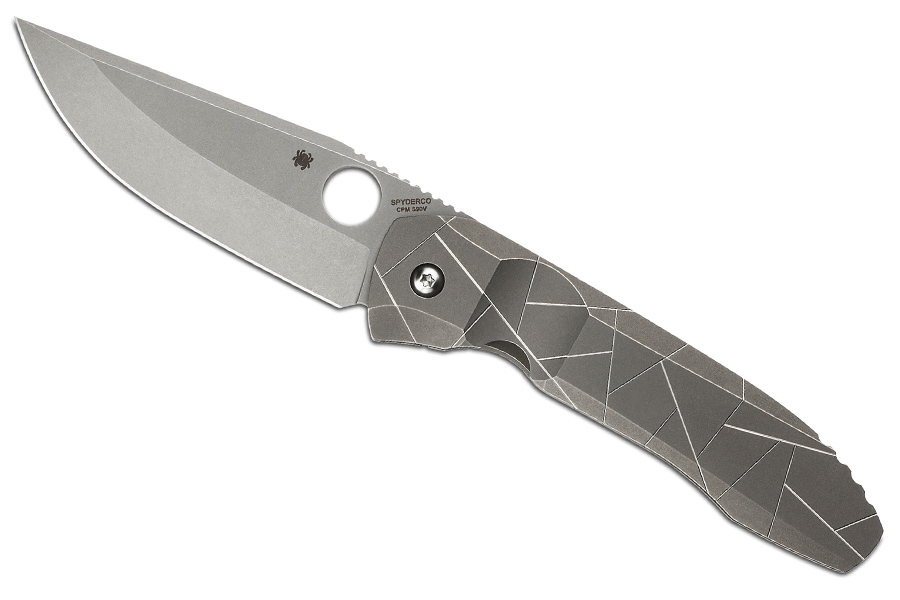 The Nirvana won the Imported Knife of the Year Award at the Blade Show in 2015. With a 3.74-inch blade made of CPM S90V with a saber grind, the Nirvana is an exceptional knife. But the most outstanding part of this Peter Rassenti design is the one-piece titanium handle. It was machined from solid stock and embellished with machined lines that wrap around the blade. It's almost like having a custom knife.
Pattada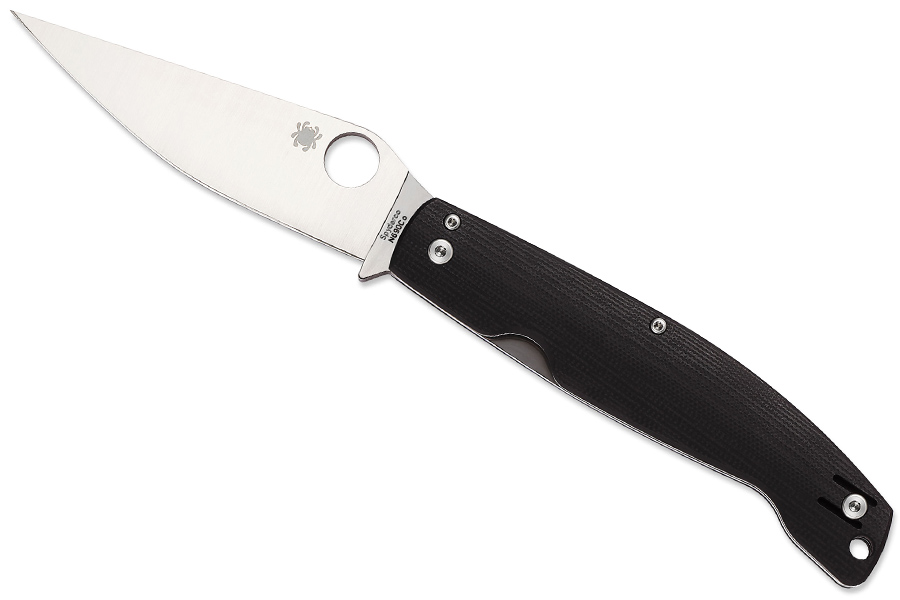 The Pattada is a new one in the ethnic series from Spyderco. Its design is adapted from the traditional folding knives of Sardinia, the second largest island in the Mediterranean. The elongated blade is 3.9 inches and made from high-performance N690CO steel. The thin handle is made from G-10 and the blade stays engaged with a liner lock.
WolfSpyder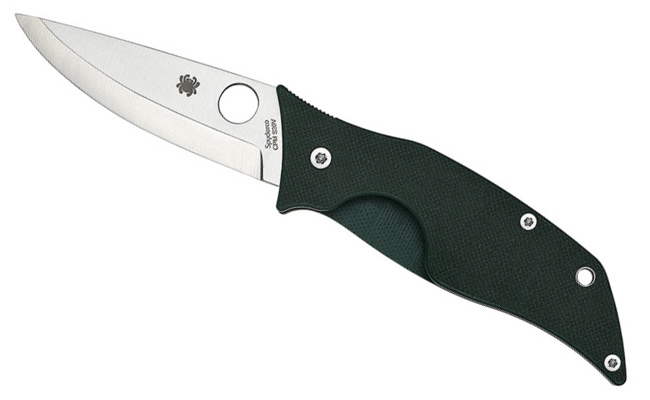 The WolfSpyder sounds like some ungodly creature straight out of the X-Files. It looks like it could be out of the X-Files too. This bushcrafting knife is a collaboration  between Ray Mears and Spyderco. It has the look of a classic bushcrafting knife—similar to a Morakniv, if you will—but unlike most bushcrafting knives, this is a folder. The CPM S30V steel blade is 2.98 inches and features a Scandi grind. The G-10 handle scales appear to be a forest green, and the blade stays engaged with a compression lock. Since the Round Hole is only accessible on one side when closed, it looks like the WolfSpyder is best for righties.
Updated and Limited Knives
A number of popular Spyderco models received better steel or different-colored handle scales. The Native 5 also got a S35VN, black serrated update.
Manix 2, S110V Satin, Dark Blue G10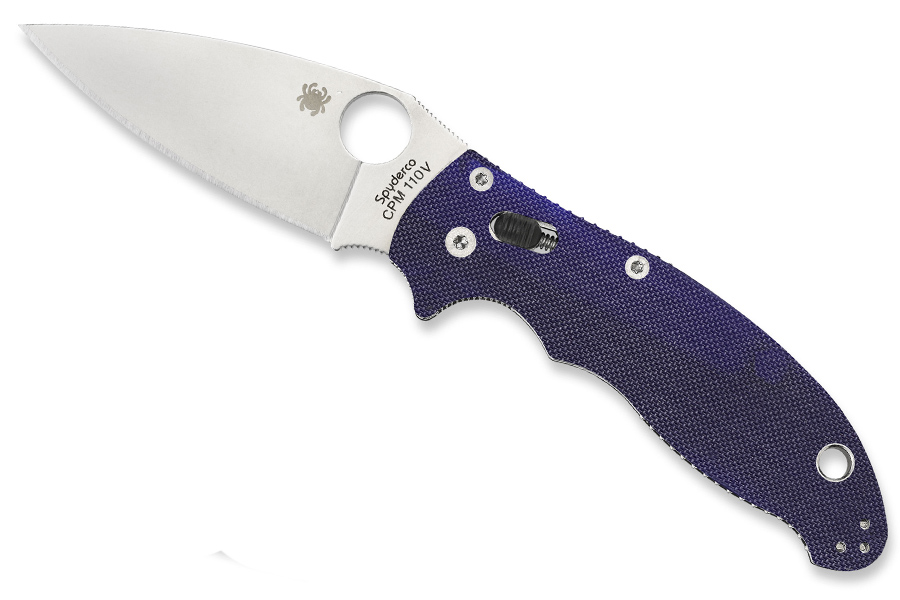 Military, S110V Satin, Dark Blue G10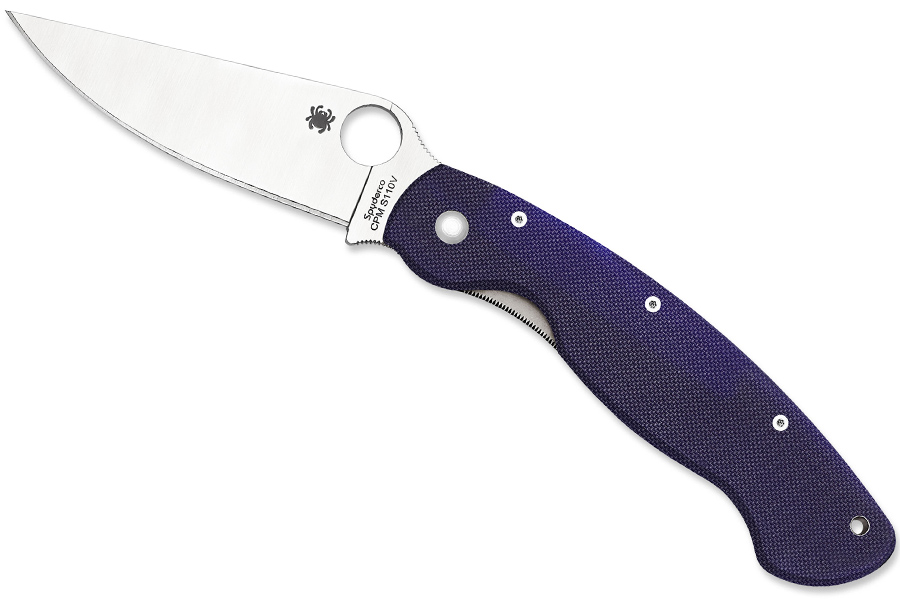 Native 5, S110V Satin, Dark Blue G10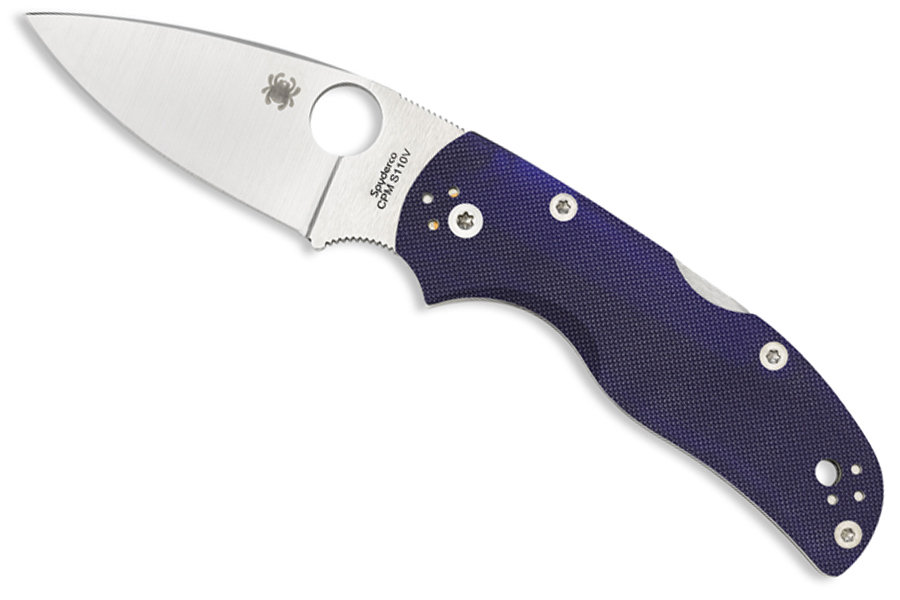 Native 5, S110V Satin, Dark Blue FRN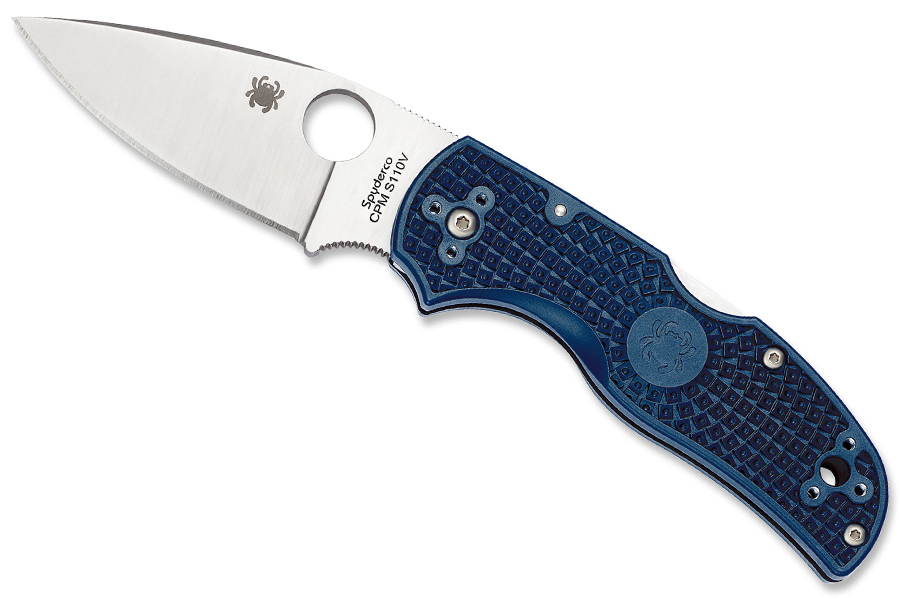 Native 5, S35VN, Black Serrated, Black FRN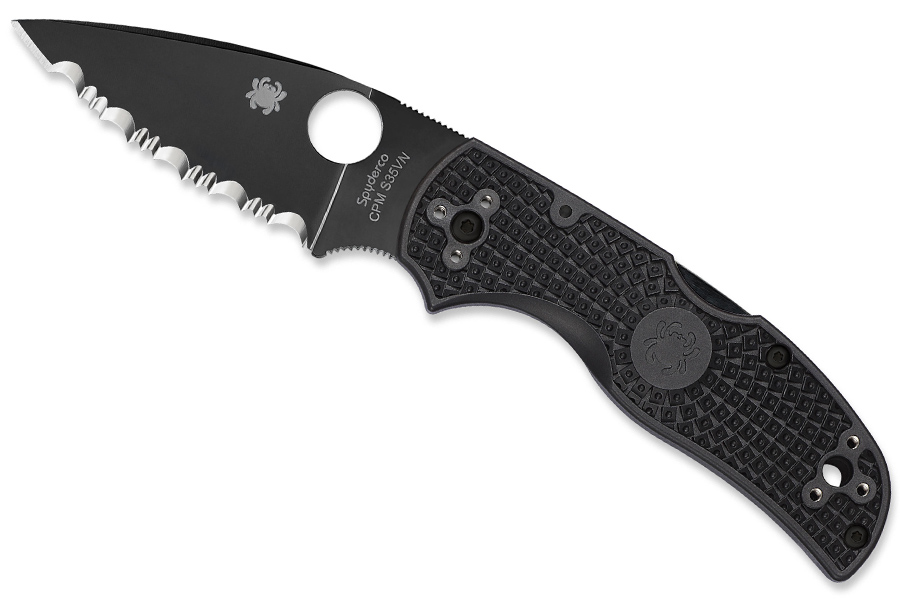 PITS Slipjoint, N690CO, Blue Titanium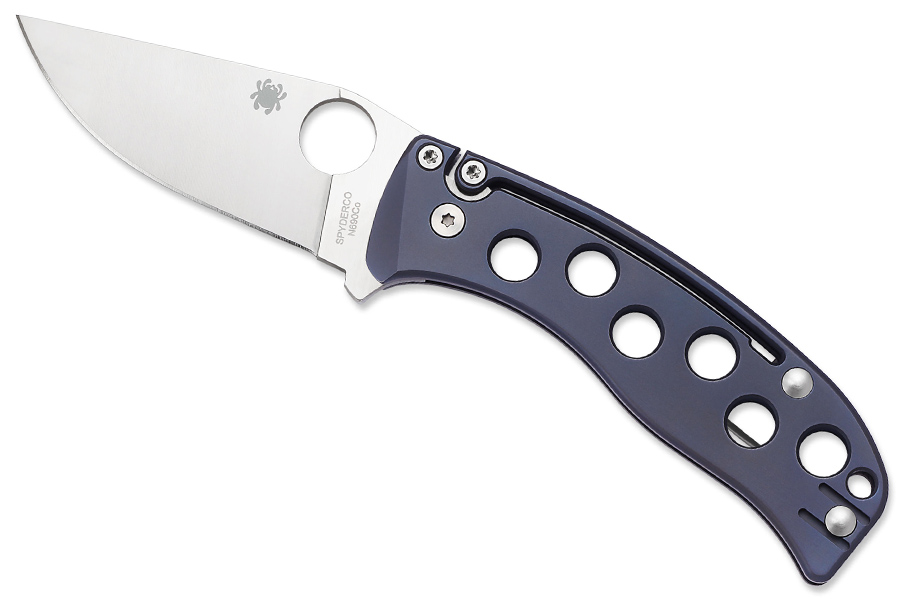 Snap-It Salt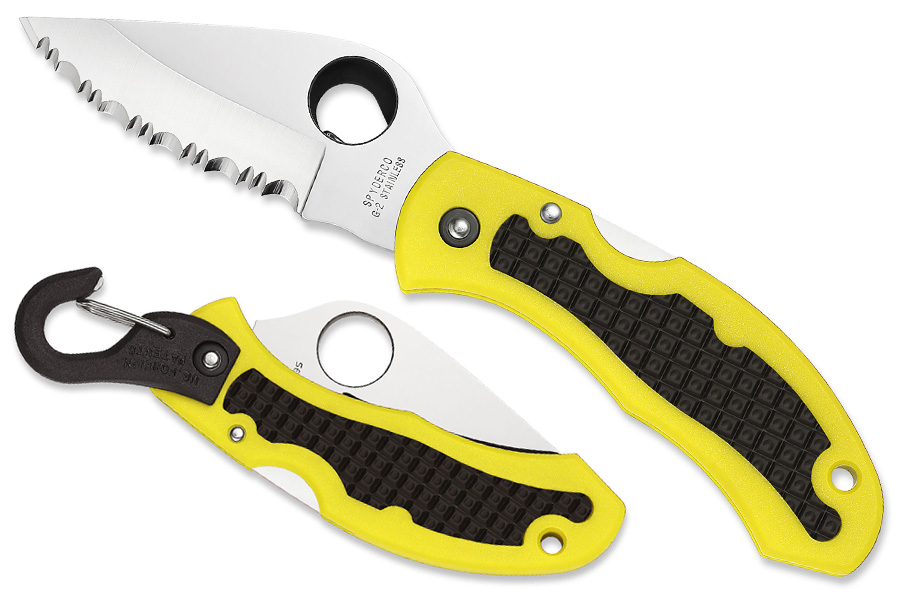 The Snap-It is back. The Snap-It was an innovative knife that uses a snap shackle as its carry system. This Snap-It Salt uses H1 steel and FRN handle in yellow.
Native 5 40th Anniversary Edition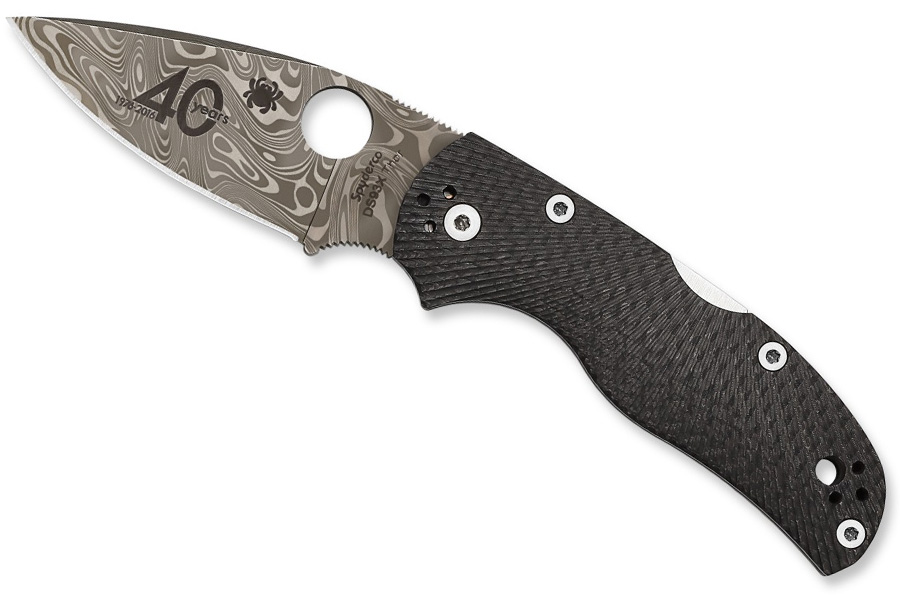 The Native 5 received a special edition to celebrate Spyderco's anniversary.
Discontinued Knives
Finally, the arrival of new models inevitably means the loss of others. Here are some of the models that are going extinct. Most of these are still available at Knife Depot at the time this article was published, so get them while you still can.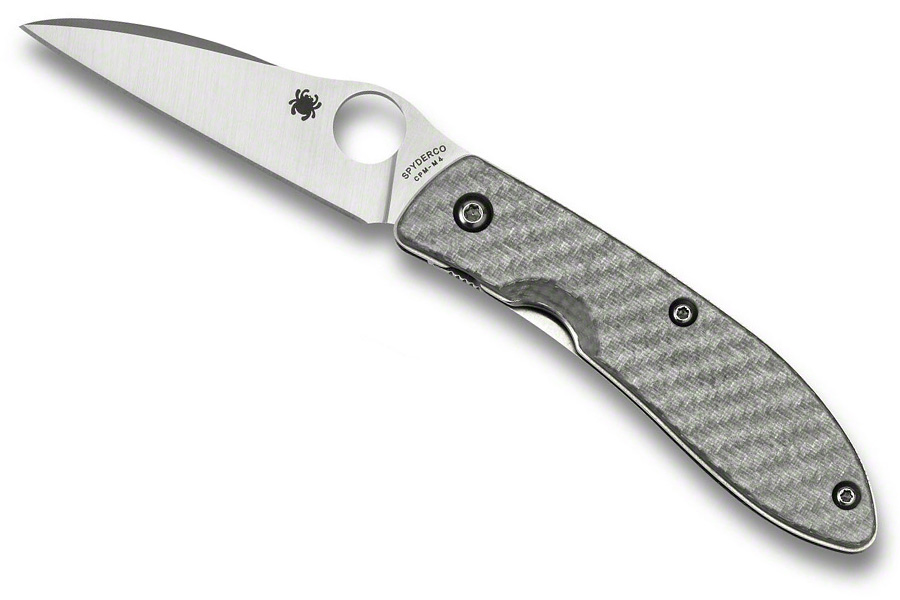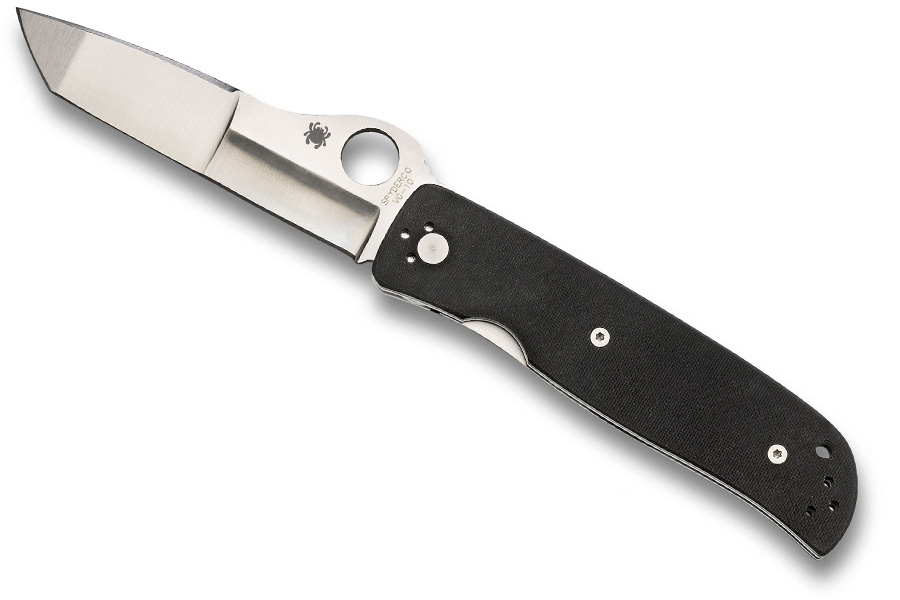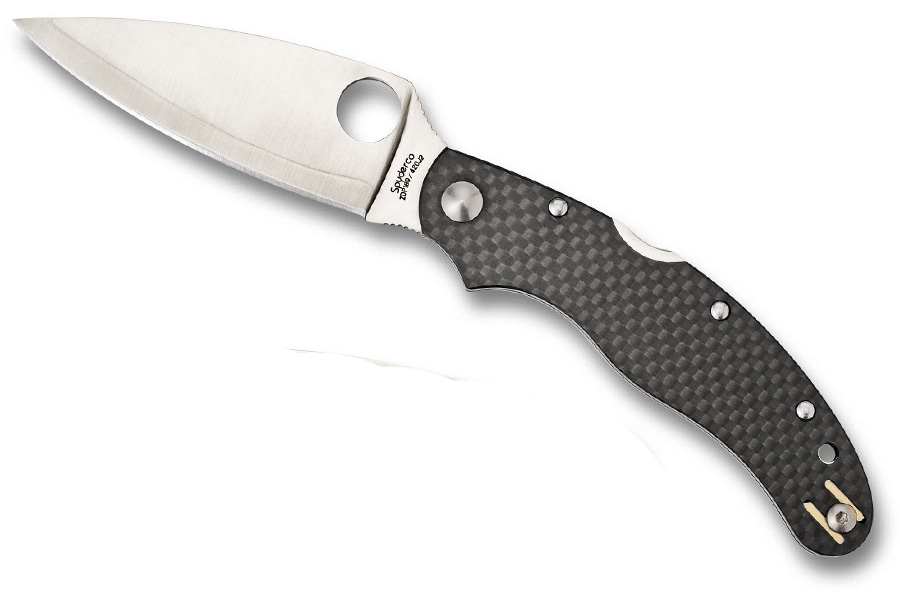 Gayle Bradley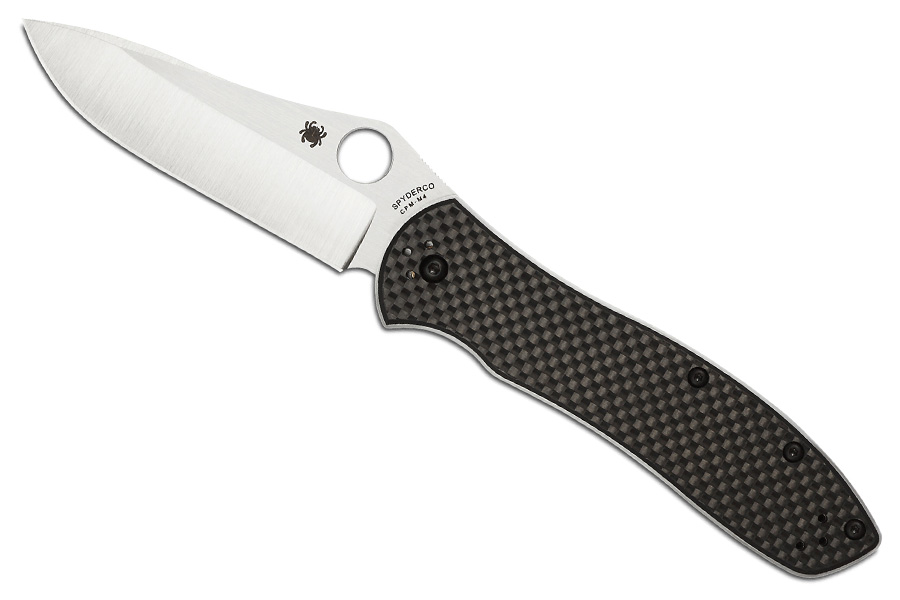 PITS