We're making our way through the new knives of 2016 with CRKT up next.
There's a lot of new knives to get to, so let's stop wasting time and look at the CRKT knives coming out this year.
Amicus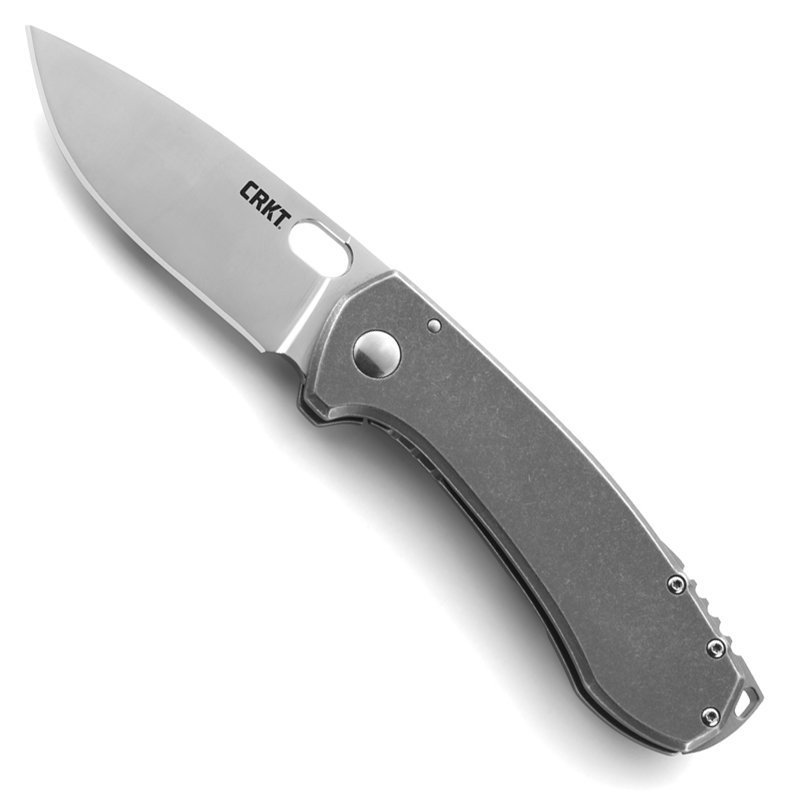 The Amicus is a folder designed by Jesper Voxnaes. With an 8Cr13Mov steel blade that's 3.4 inches long, the Amicus is meant to excel in the great outdoors. The blade has a cutout for ambidextrous opening and a frame lock to keep it securely open. The handle looks like stonewashed stainless steel.
Birler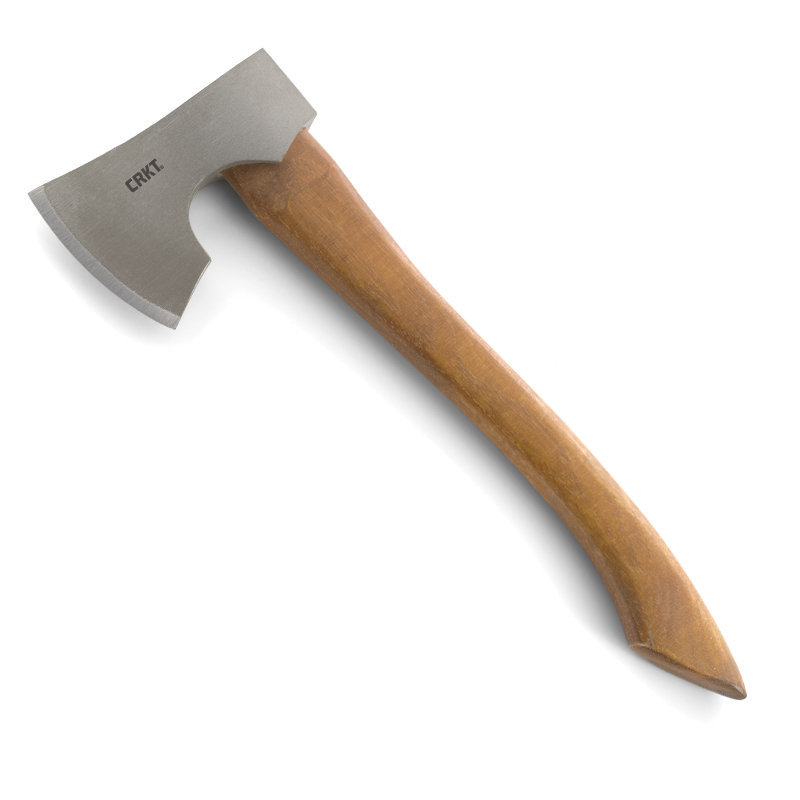 The Birler is a fairly lightweight tactical axe with an overall length of 16 inches. The axehead is made of 1055 carbon steel and the handle is hickory.
Bivy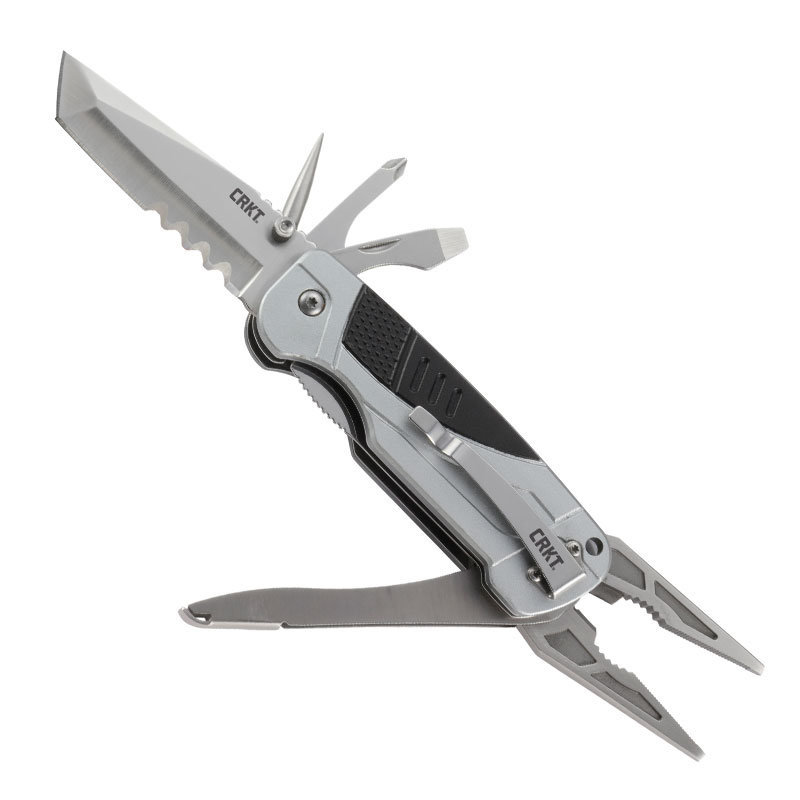 The Bivy, Niad, and Hyphenate are a trio of knives and tools designed specifically for climbers. We wrote about these three before, so we won't go into too much detail. This is a multitool with features like screwdrivers, a knife, spring-assisted pliers, and more.
Niad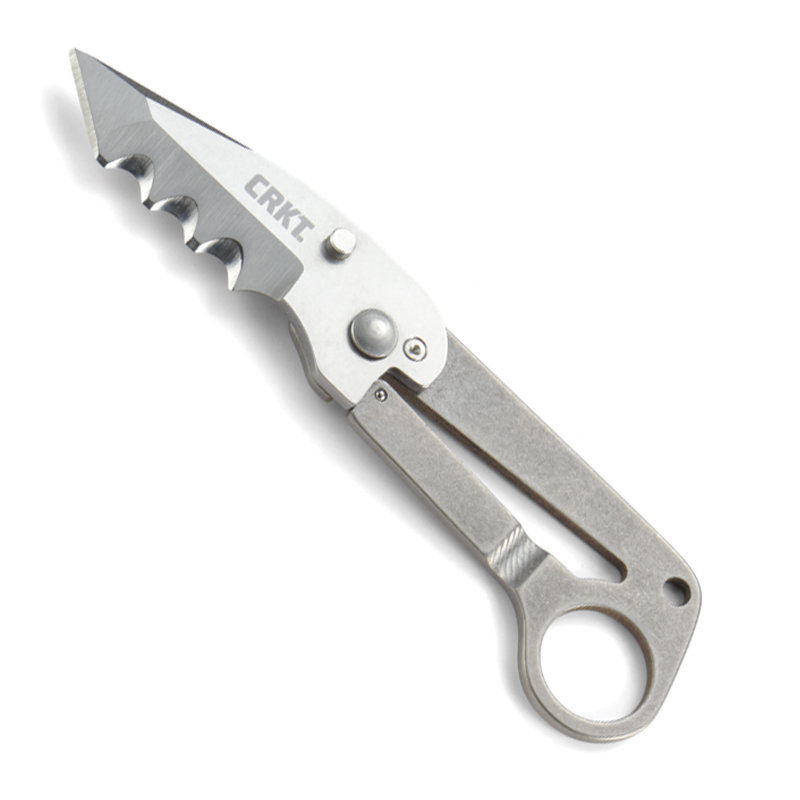 The Niad is a lightweight and compact folder with a blade that's a mere 1.56 inches long. The handle is titanium and has a circular cutout to attach to your gear.
Hyphenate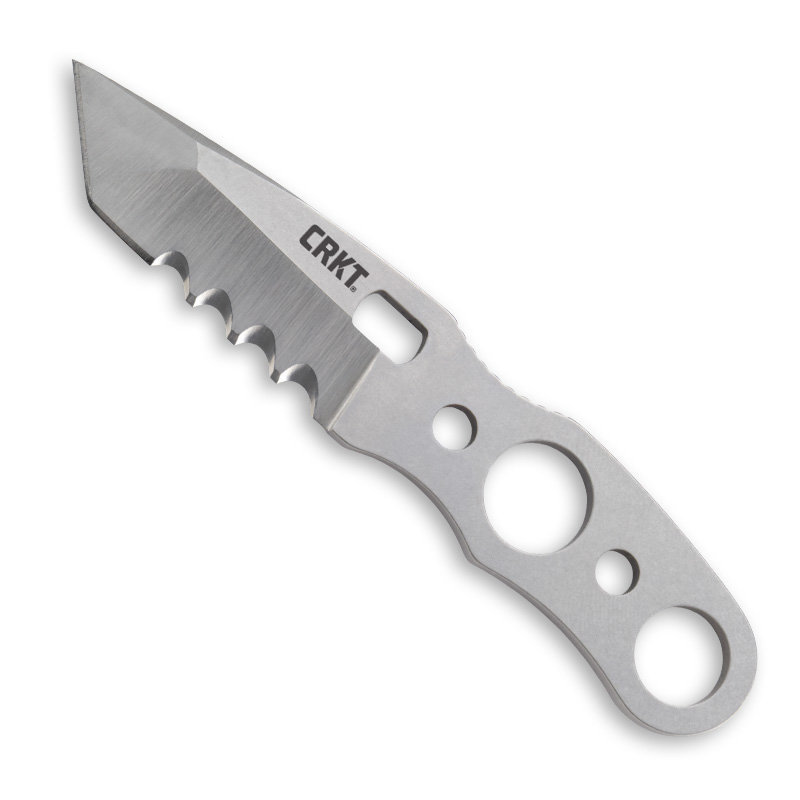 The Hyphenate is basically a fixed-blade version of the Niad. It has a 2.23-inch serrated blade and the whole thing is made of 8Cr13MoV steel. It comes with a glass-reinforced sheath.
Buku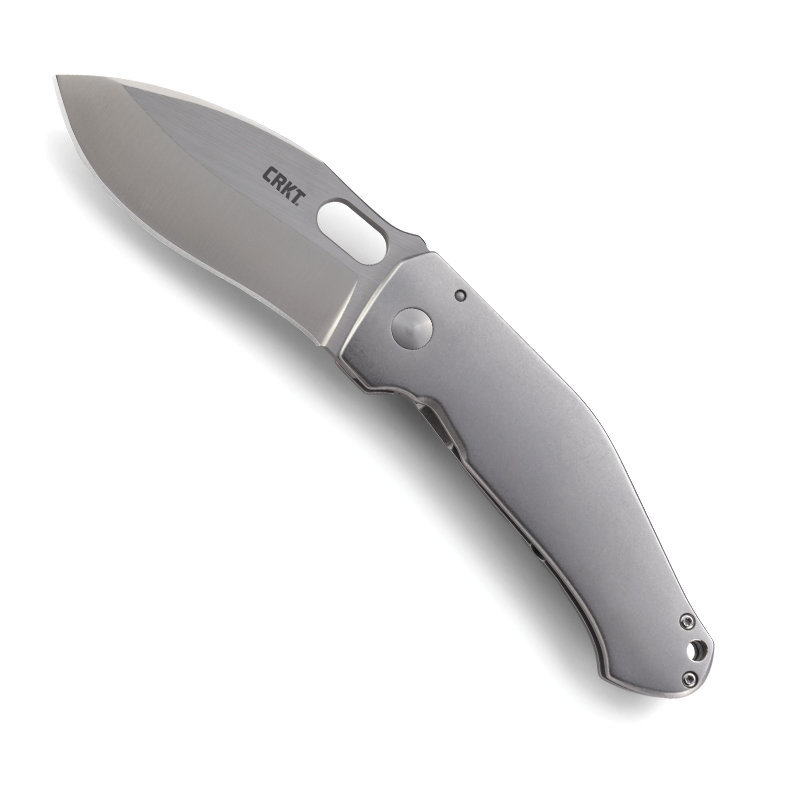 The Buku is another interesting design from Lucas Burnley (also the designer of the CRKT Achi). The subtle but noticeable curve of the Buku is reminiscent of a kukri machete. The curvaceous 3.75-inch blade is made from 8Cr13Mov steel.
The similarly curved handle is made of stainless steel. This also uses a cutout in the blade for ambidextrous opening.
Civet Bowie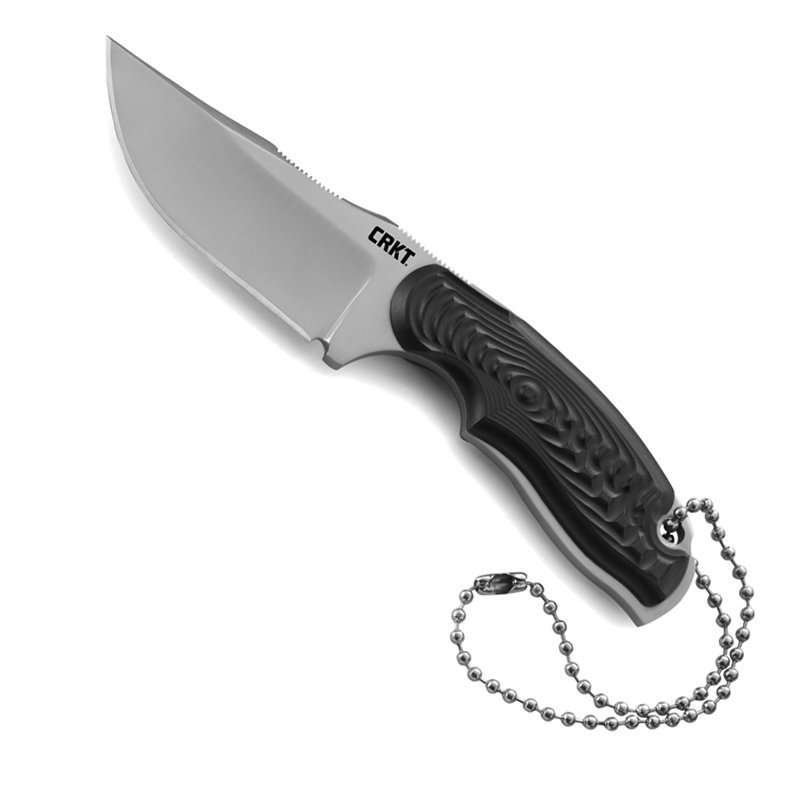 The Civet is a Flavio Ikoma design with 2.4-inch fixed blade made of 8Cr13MoV steel. Glass-reinforced nylon handle scales offer a nice grip and the accompanied sheath means you can carry the Civet as a neck knife.
Civet Drop Point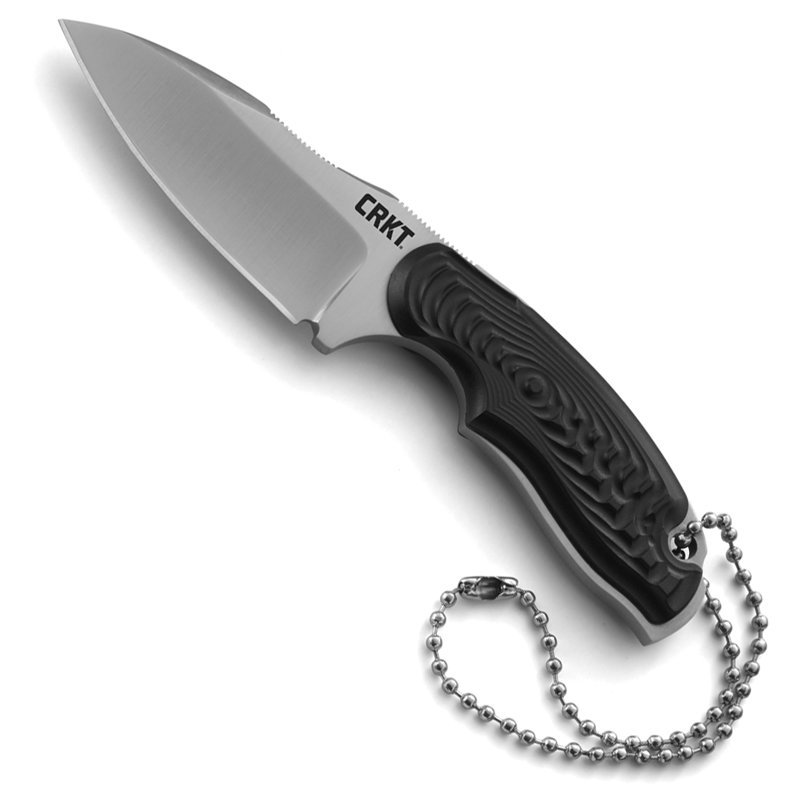 The Civet Bowie comes with a clip point, but this version comes with a drop point.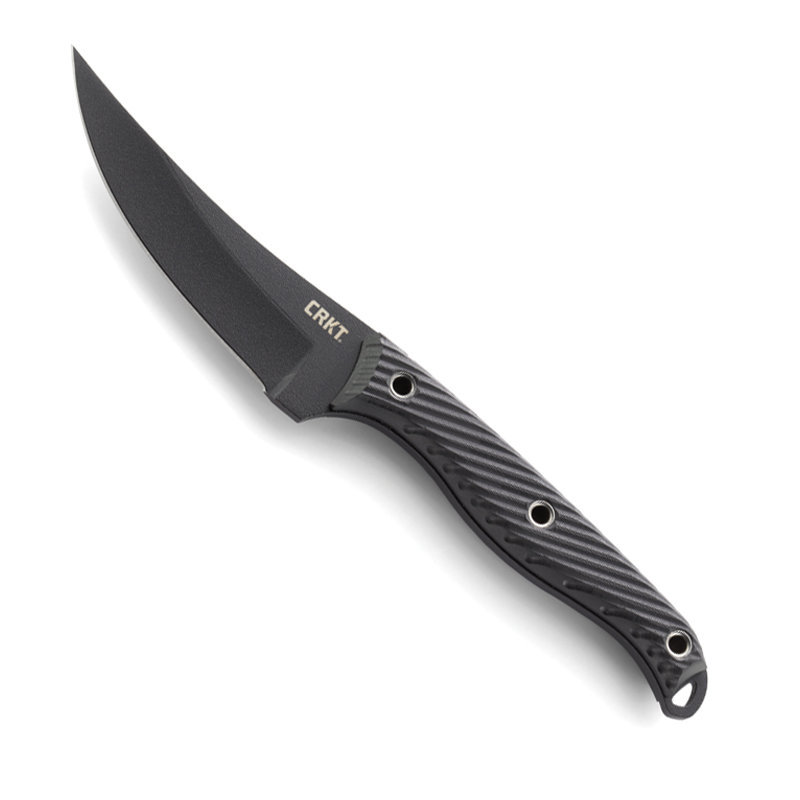 The Clever Girl is a tactical fixed blade 4.6-inch upswept blade that's coated in black powder. The G-10 handle scales are comfortable and thoroughly grippy. I haven't been able to confirm the origins of the name, but I bet the name comes from this iconic scene in Jurassic Park:
Drifter Stainless Steel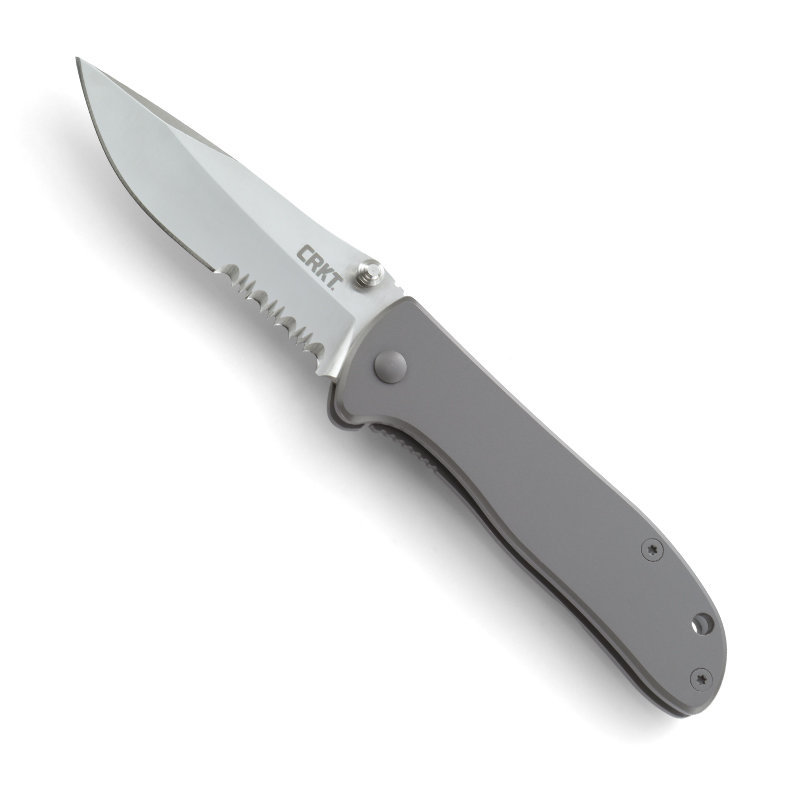 The Drifter is far from new, but it gets an alternate version with a stainless steel handle.
Fulcrum 2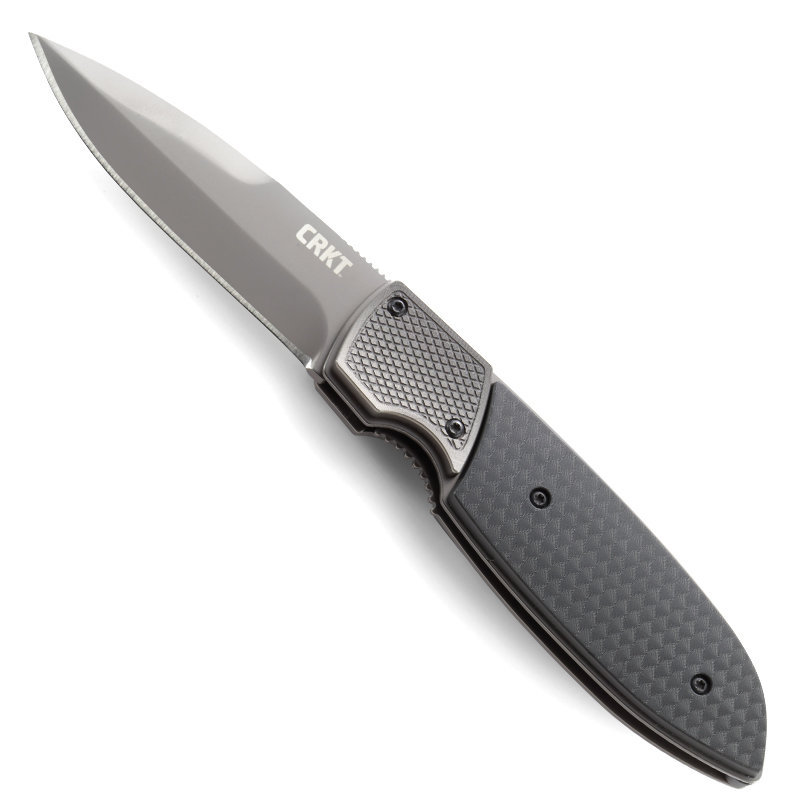 The Fulcrum 2 is an update on the discontinued Fulcrum 1 from Russ Kommer. This is a sexy folder with a fat handle and a 3.18-inch blade finished with gray titanium nitride. What makes the Fulcrum 2 so unique is the opening mechanism, which requires you to use your thumb. It's really a cool and sleek knife.
Fulcrum 2 Compact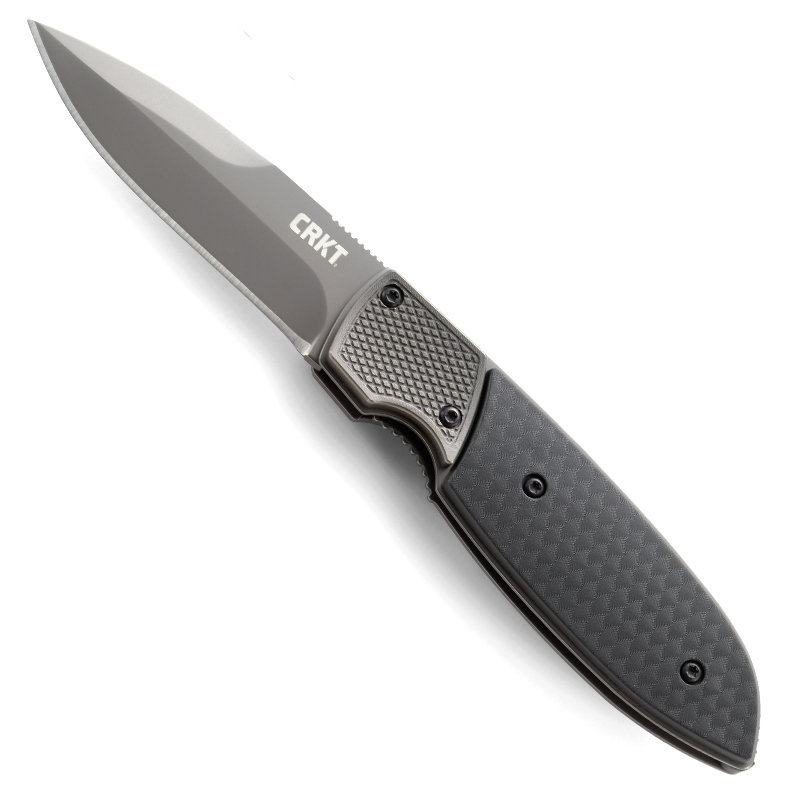 This is the same as the Fulcrum 2, except it comes in a smaller package with a 2.77-inch blade.
Jettison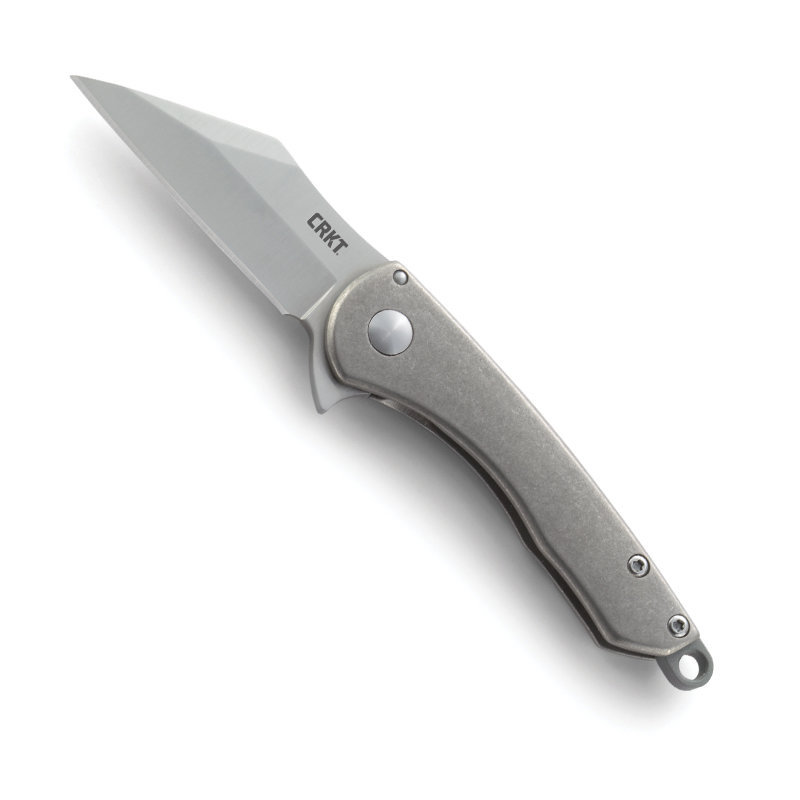 The Jettison has a unique blade shape—a modified Wharncliffe if you will. The blade is just over 2 inches long and features a stonewashed finish. It uses a frame lock and a flipper. This is designed by Joe Carter, who spent time learning knifemaking from his father Joe Pardue and his grandfather Mel Pardue.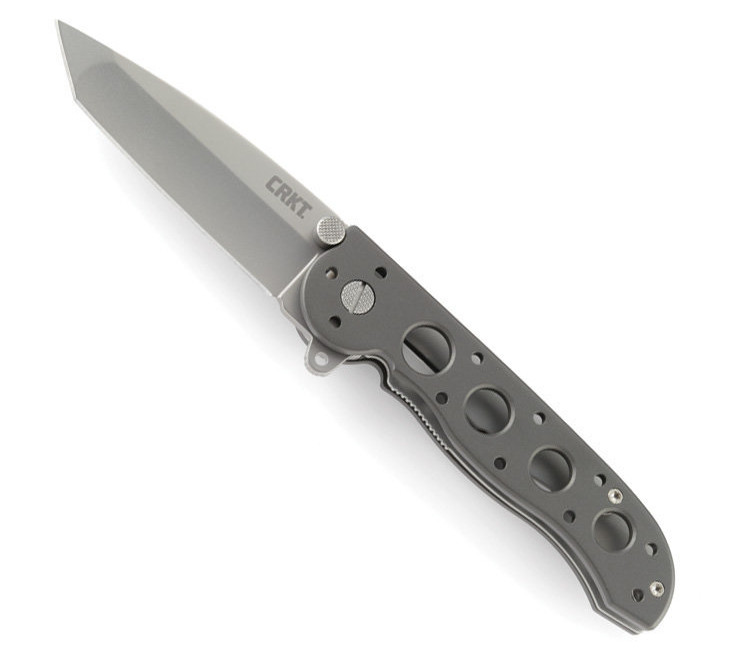 In Fall of 2014, the knife world lost legendary knifemaker Kit Carson. What better way for CRKT to honor the man than by reissuing his original design. All the knives come with AUS8 stainless steel blades 6061 Aluminum handles. The Carson flipper quickly opens the blade and LAWKS provides an extra layer of securely. The 02 comes with a 3.11-inch tanto blade.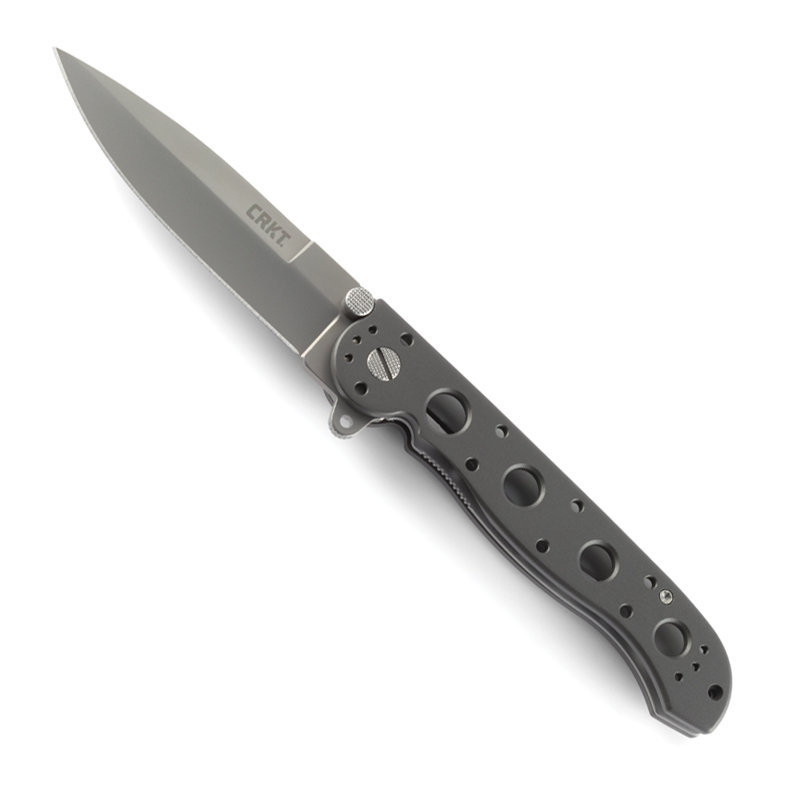 The M16-03S Classic comes with a 3.46-inch spear point blade.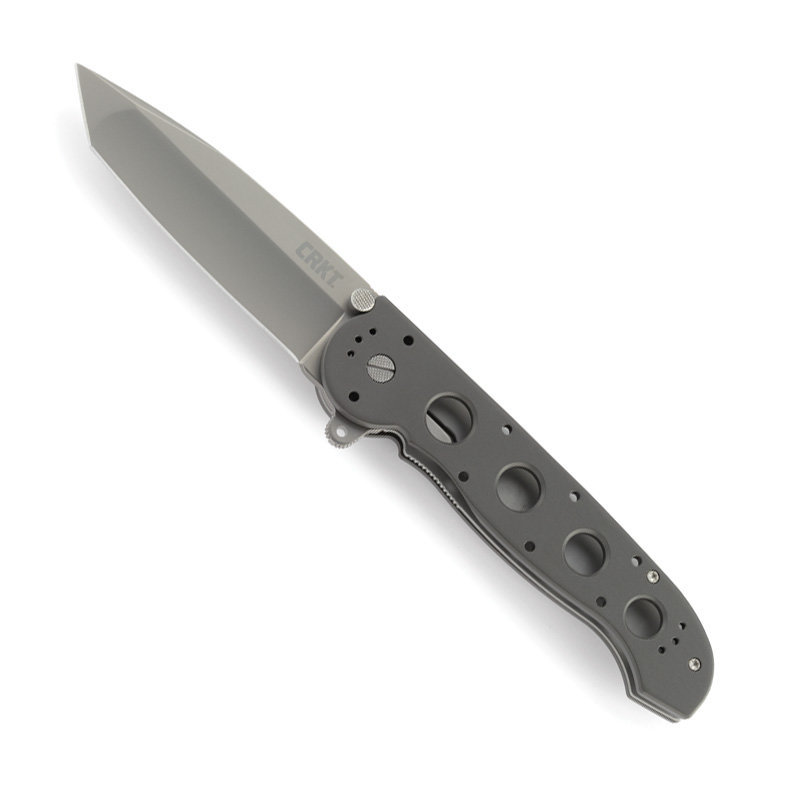 The M16-04S Classic comes with a 3.9-inch tanto blade.
Minimalist Black Drop Point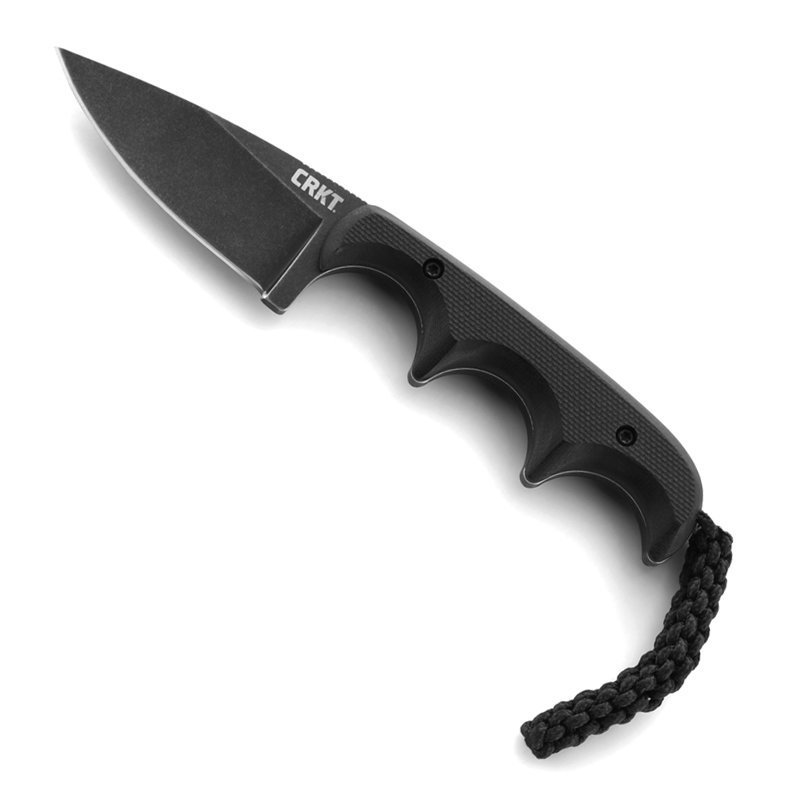 The existing Minimalist gets the black drop point treatment. It's as good-looking and functional as ever.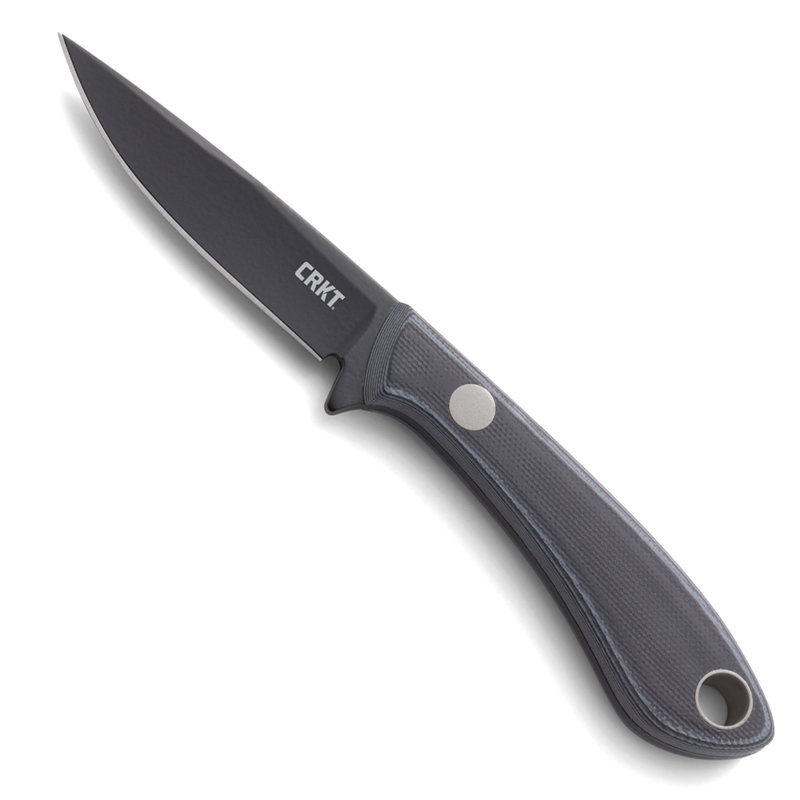 Designed by Tom Krein, the Mossback Bird and Trout is a fixed blade hunter that's optimized for—you guessed it—birds and fish. The 2.851-inch blade is made of SK5 steel and the handle is made of G-10. It comes with a nylon sheath.
Mossback Hunter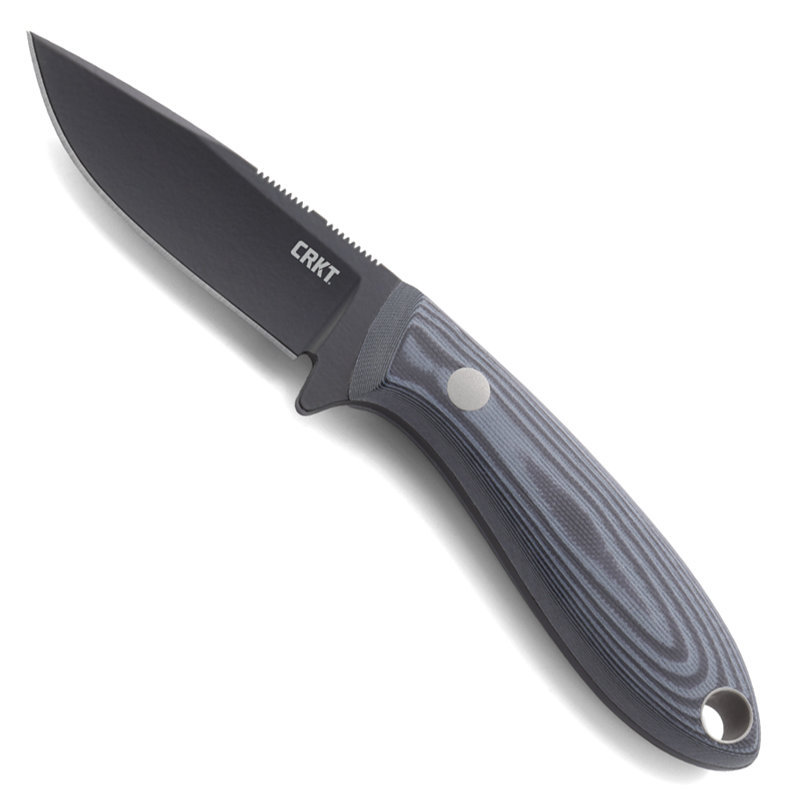 The Mossback Hunter is similar to the Mossback Bird and Trout, but it has a larger and heftier blade for bigger game. The blade is 3.193 inches with some jimping on the spine.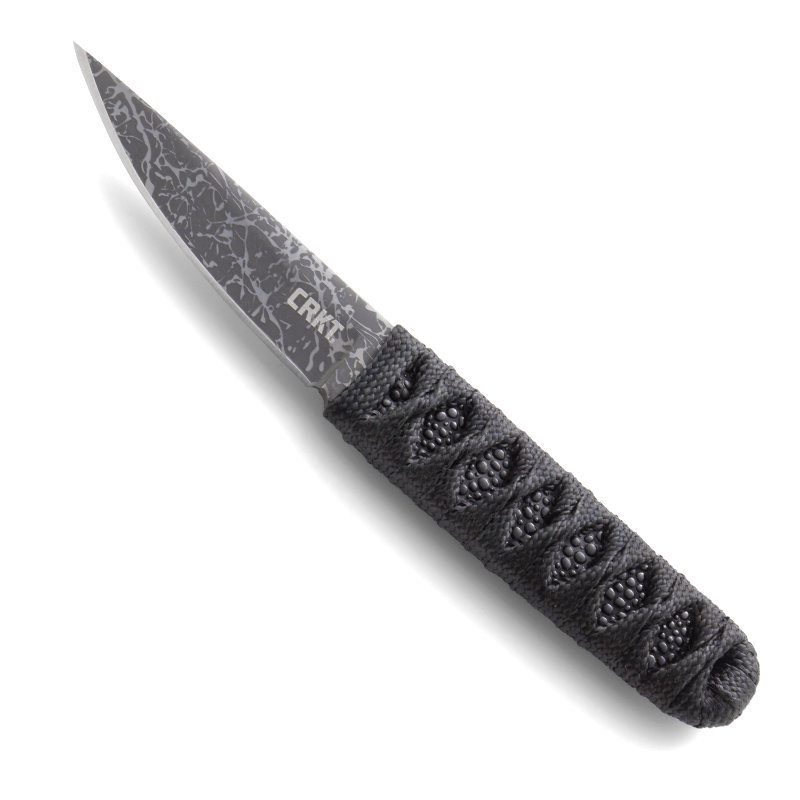 The beloved Obake gets another iteration that's more compact. The Obake Skoshi has a blade length of 2.4 inches and a paracord-wrapped handle.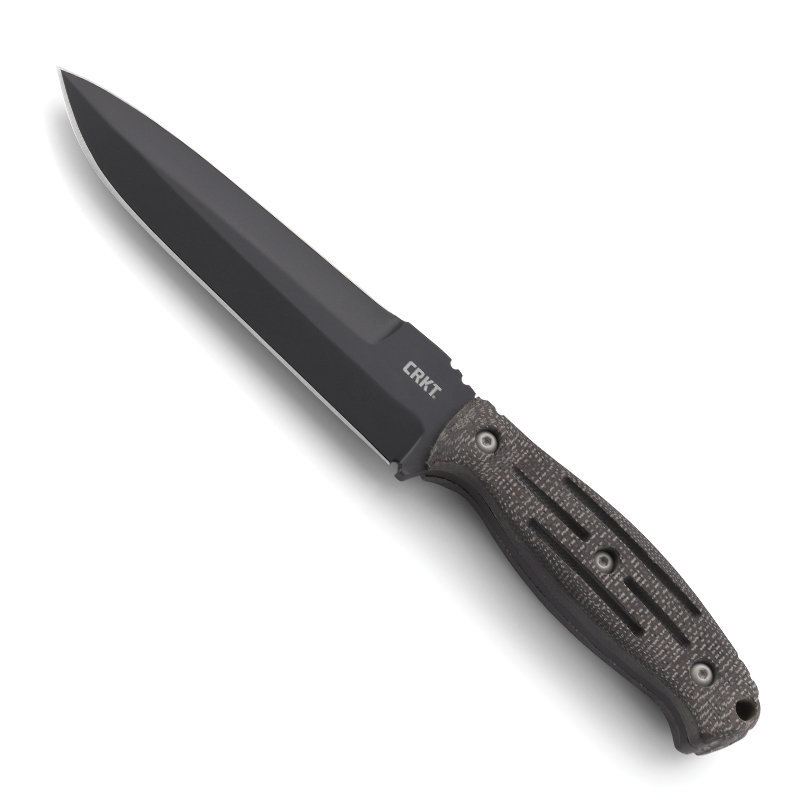 The OC3 is a large, double-edged fixed blade with a blade of 6.072 inches. The blade of this fighting knife is made from SK5 steel and finished with a black powder coating. The polished micarta handles look exceptionally comfortable. It was designed by Pat Cascio, a martial artist and knife designer.
Outrage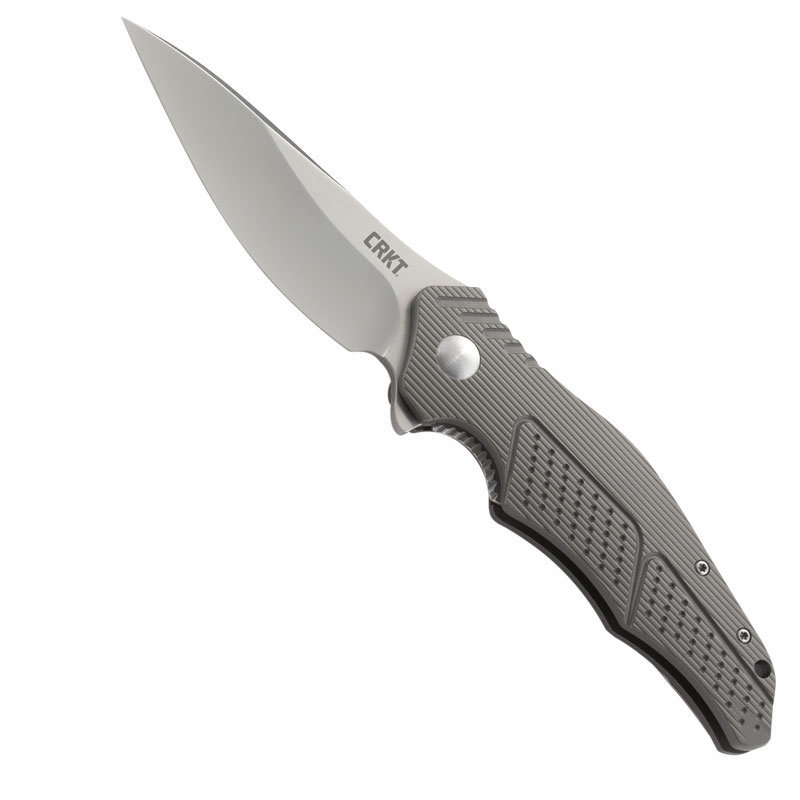 Ken Onion? You betcha! The Outrage looks like another Onion classic with curves in all the right places. The 3.19-inch blade has a curved belly and a keen point. The gray aluminum handle only adds to the sleek and stylish look of the knife. The Outrage comes to life with a flipper and IKBS ball-bearing pivot system for a smooth opening.
Pangolin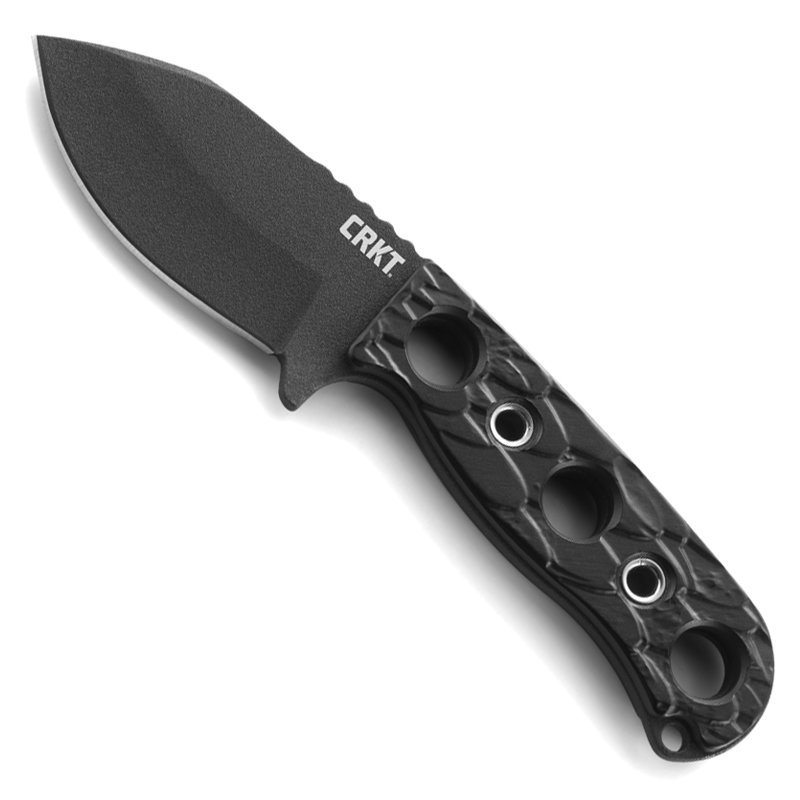 When Ryan Johnson of RMJ Tactical designed the Pangolin, he wanted to create something that he could carry as his EDC. Although a fixed blade, the Pangolin is a great knife to carry everywhere you go. The plump blade is just under 3 inches, and the glass-reinforced nylon handle offers a comfortable grip. It can fit inside a bag or rest in its sheath until you need it the most.
Pazoda Black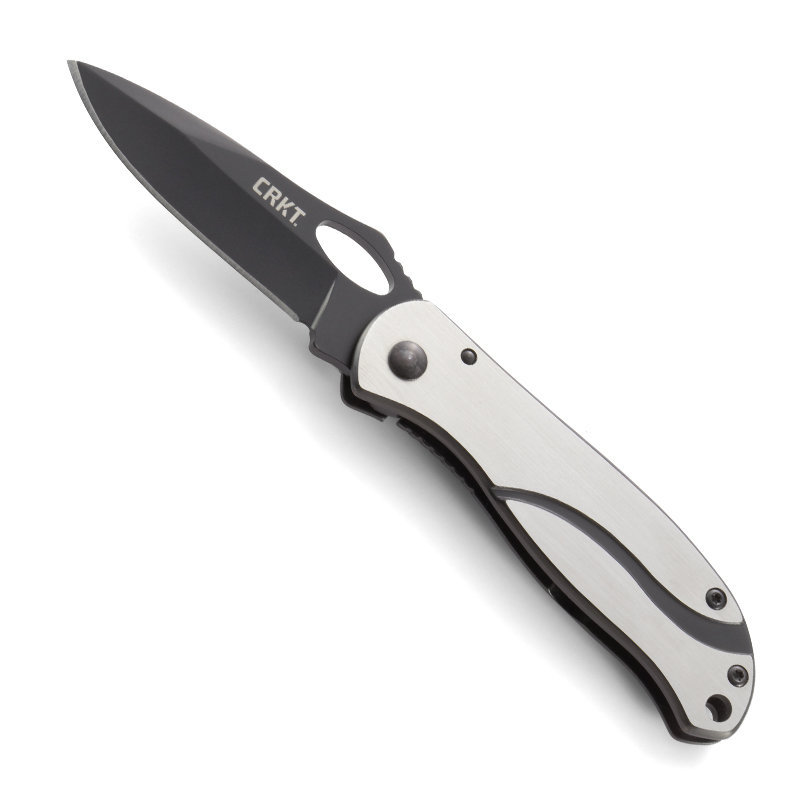 The Pazoda is another existing knife, but the Pazoda Black puts a black titanium nitride finish on the blade.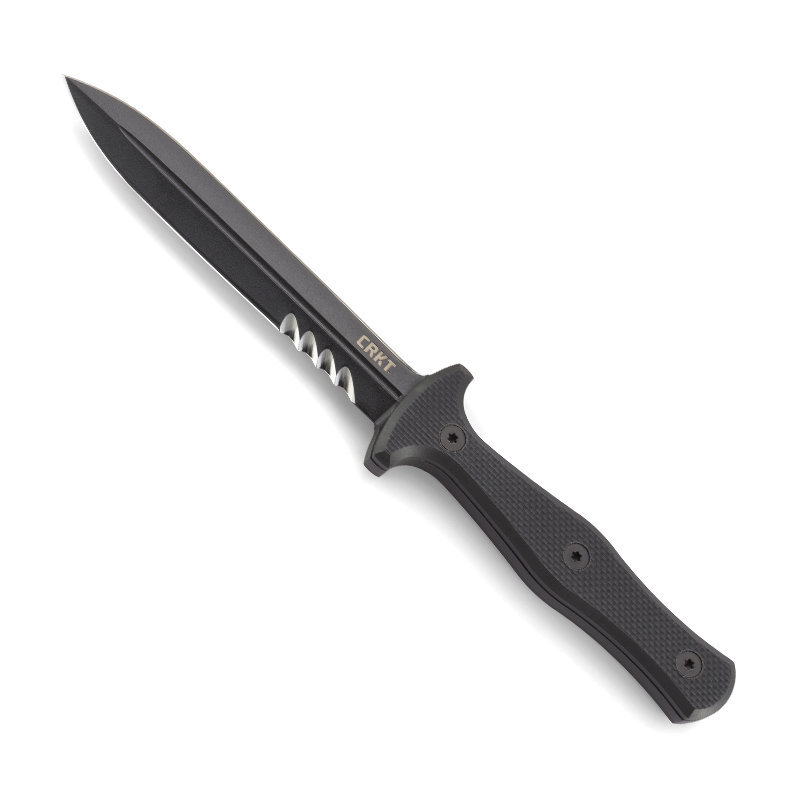 In Spanish, the word "sangrador" means bleeder. This fierce dagger definitely lives up to the name. The long 5.54-inch double-edged fixed blade boasts an exceptionally keen and strong point, as well as some Veff serrations closer to the handle. The handle itself is G-10, and the knife fits inside a nylon sheath.
Shrill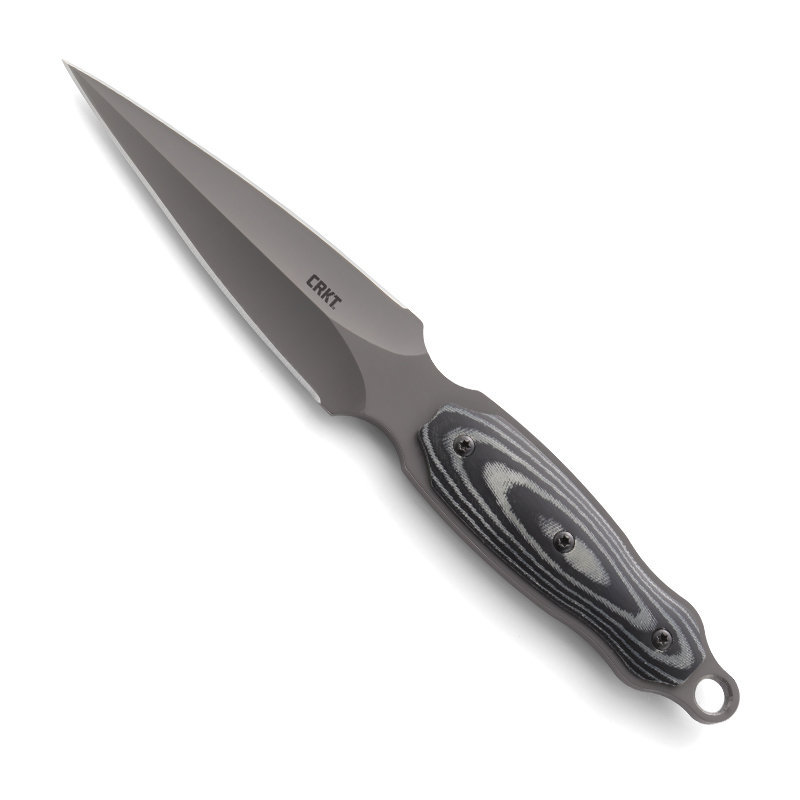 A shrill sound is a piercing sound, and the Shrill knife is a piercing knife. This spear-point fixed blade has a 4.8-inch blade made from 8Cr13Mov steel. At 2.2 ounces, the Shrill waits without fanfare in its leather sheath to come out in emergencies.
Tighe Tac Clip Point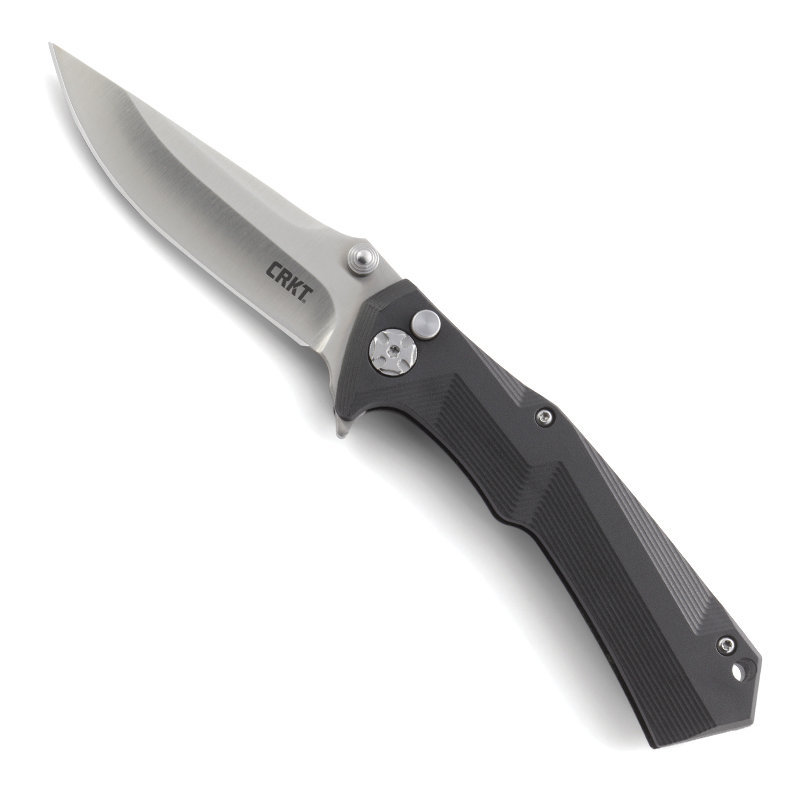 The Tighe Tac Two is the next generation of the Tighe Tac from the inimitable Brian Tighe. The 3.38-inch clip point blade bursts open with a flipper and features a nice swedge. The lines crafted into the glass-reinforced nylon handles are angular, while the grip looks like it melts into your palm.
Tighe Tac Tanto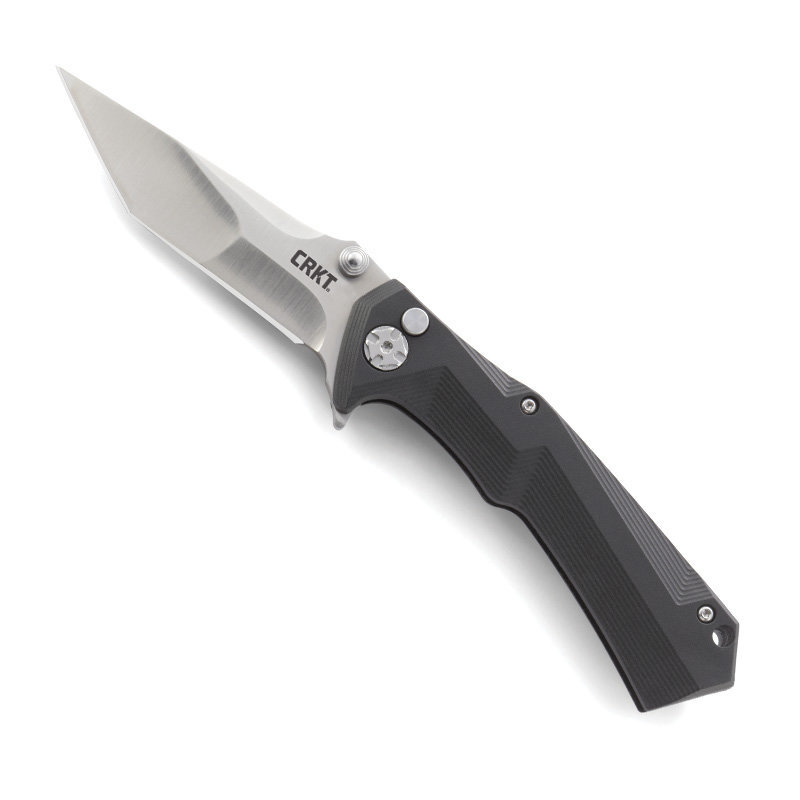 Brian Tighe also made a version with a tanto blade.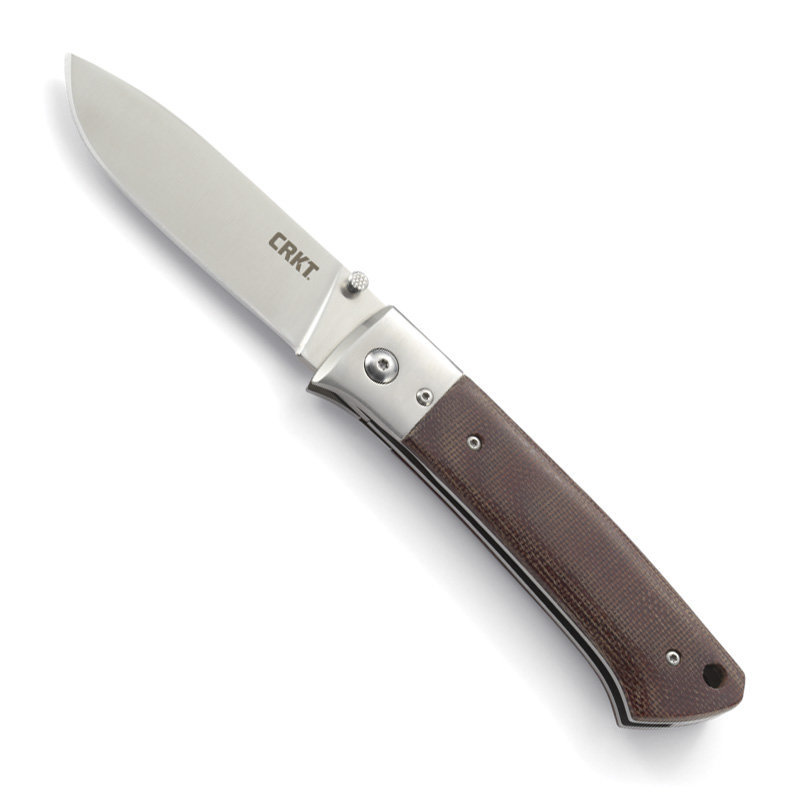 The Torreya is a folding hunter with a look that harkens back to the good ol' days. The 3.6-inch drop point blade engages with ambidextrous thumbstuds and locks into place with a liner lock. Its resin-infused fiber handles are complemented by a polished bolster, which gives it that traditional look and feel. The knife comes with a sheath instead of a pocket clip.
Wooden Fixed Blade Knife Kit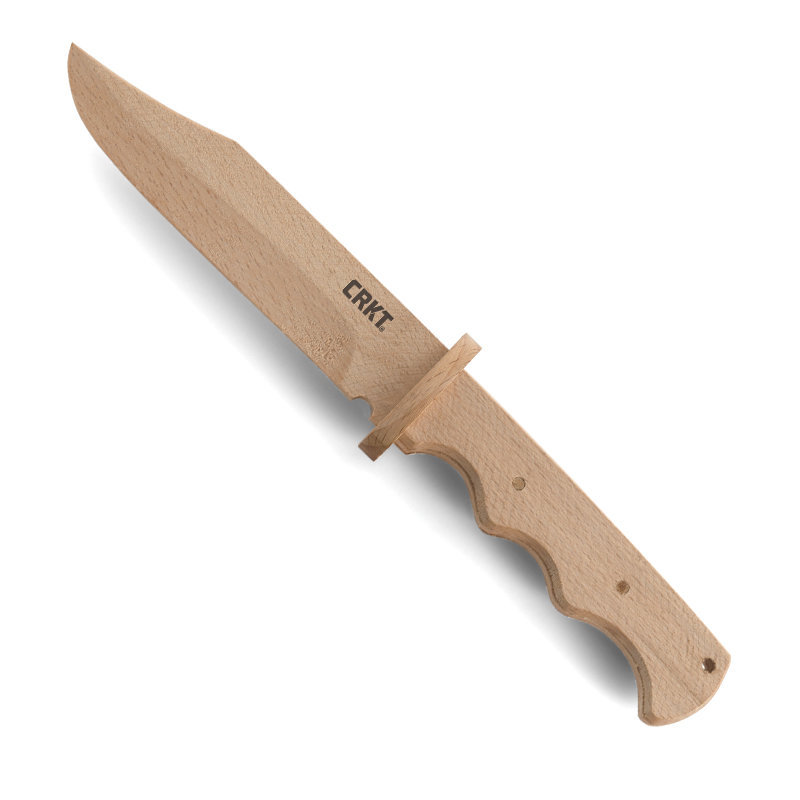 CRKT is known for putting out a few wooden knife kits designed by the young Nathan Klecker, like Nathan's Knife Kit. It's unclear whether he had a hand or influence in these knives, but I like this assortment of wooden kits. This knife kit is great to make with the kids and teaches them more about knifemaking and knife safety. This fixed blade version has a 5-inch "blade."
Wooden Folding Knife Kit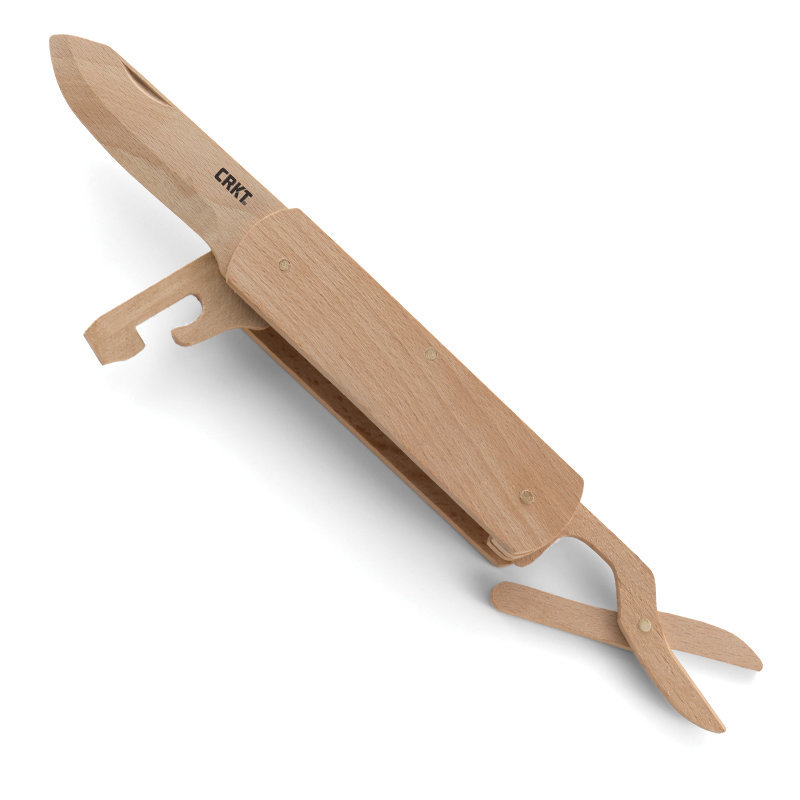 A wooden Swiss Army knife? Yes, please.
Wooden Multi-tool Kit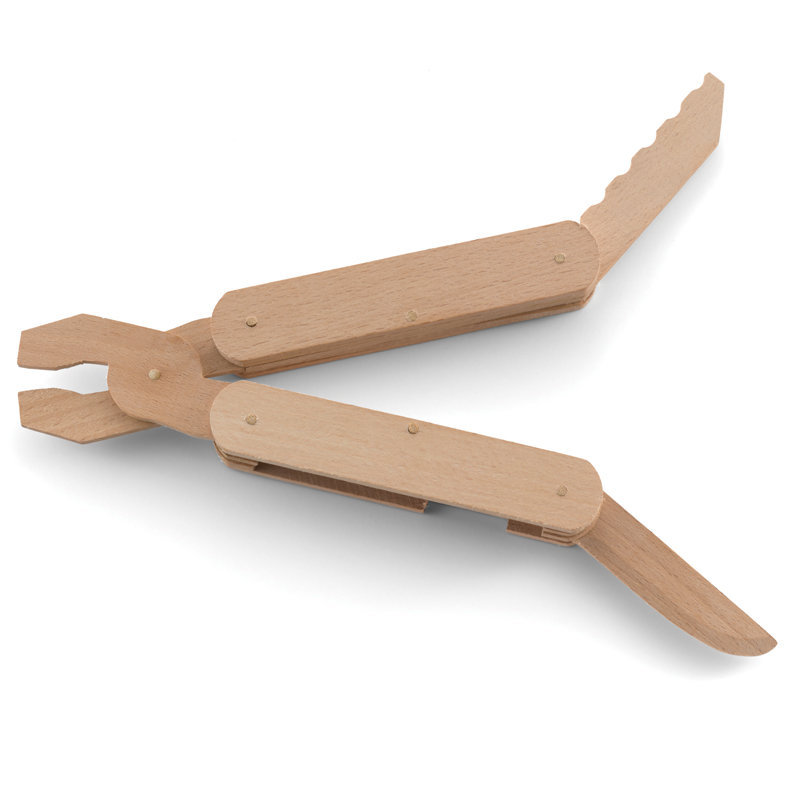 There's also a wooden Leatherman-like tool. The best part of all these kits is that they work like real knives.
Finally, CRKT is releasing an array of extra tools and accessories. Since we are mainly a knife site, we won't give descriptions, but we will show them to you.
El Santo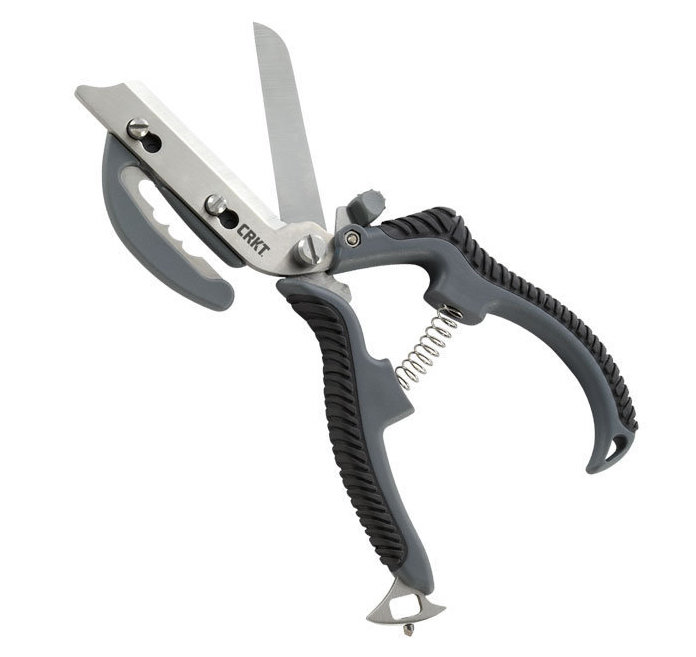 Iota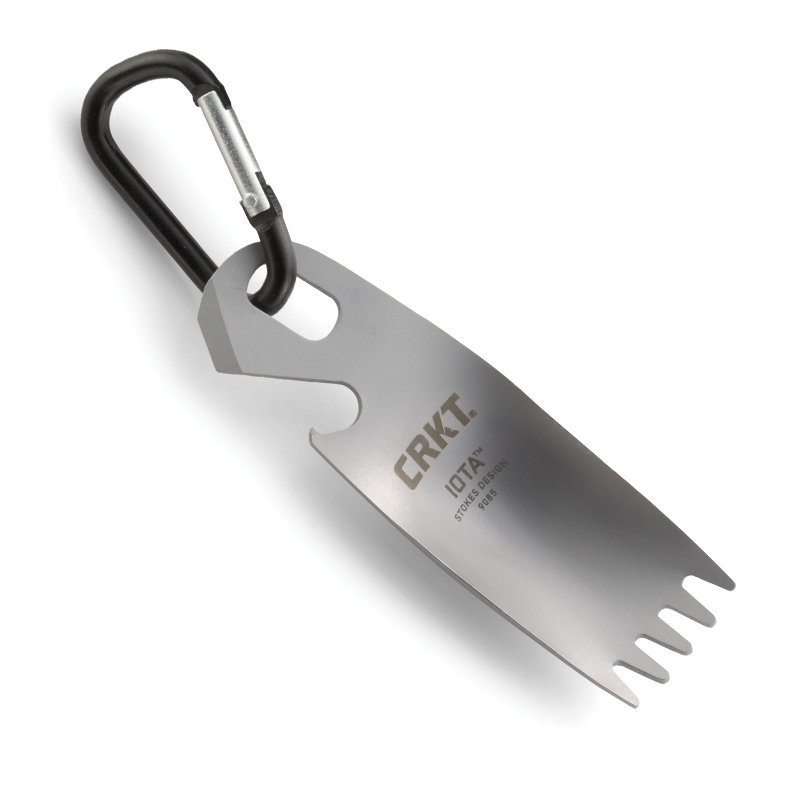 Tao Pen 2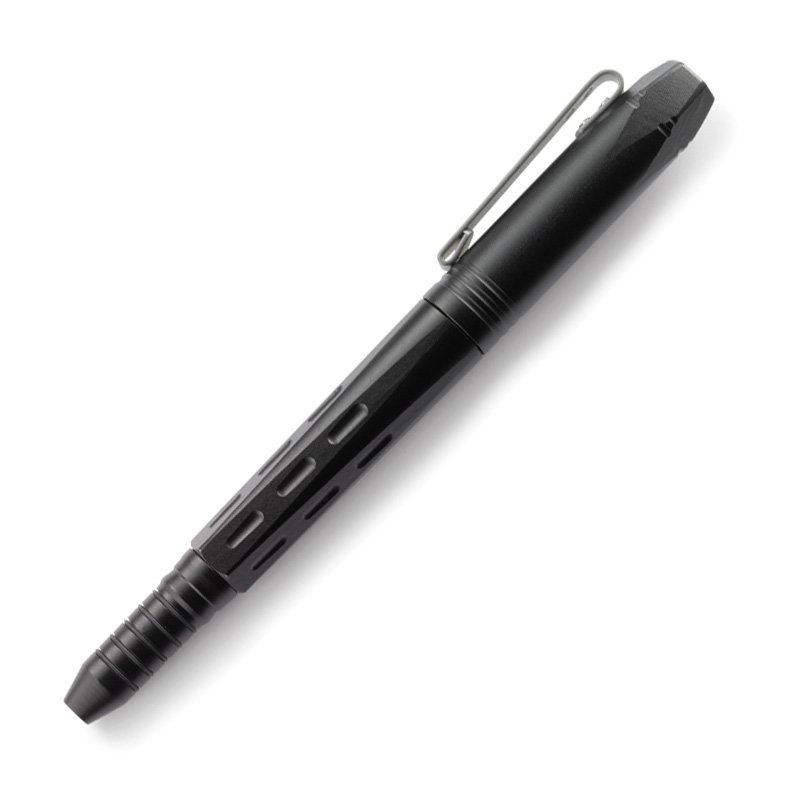 Trencher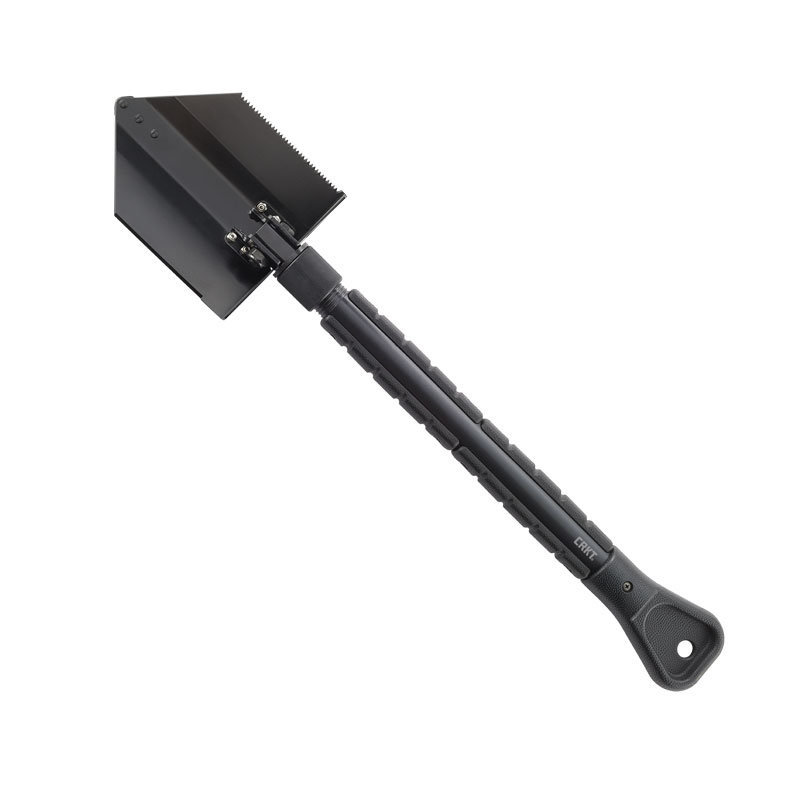 Viva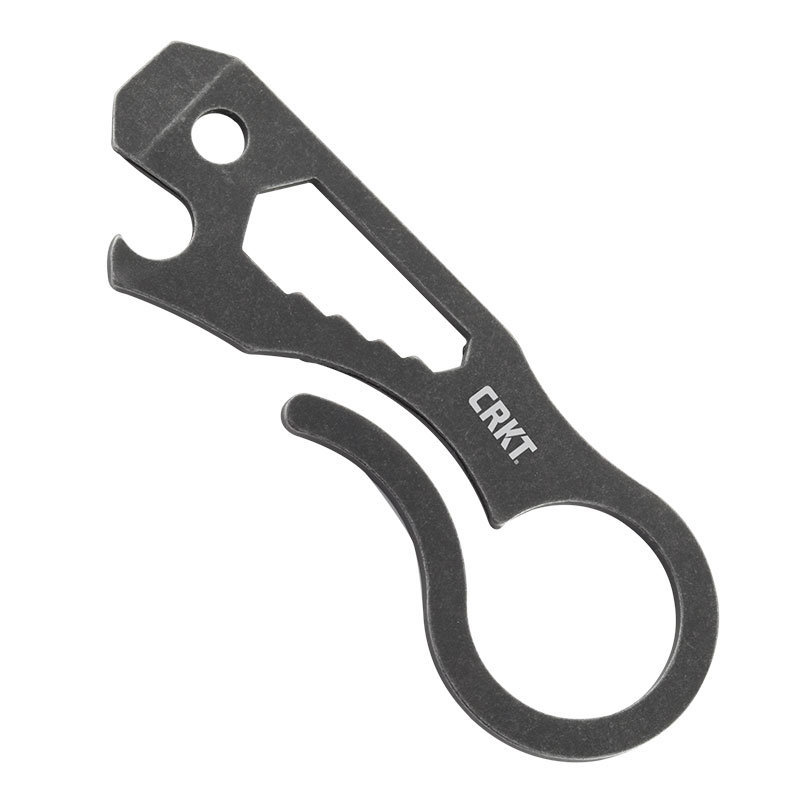 Bushido Pendant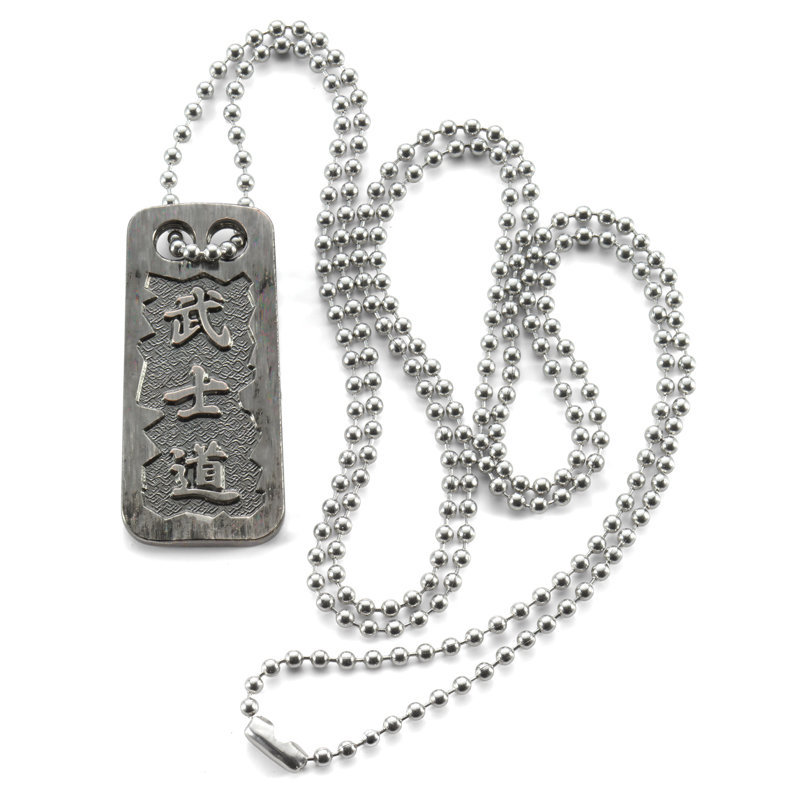 Valhalla Pendant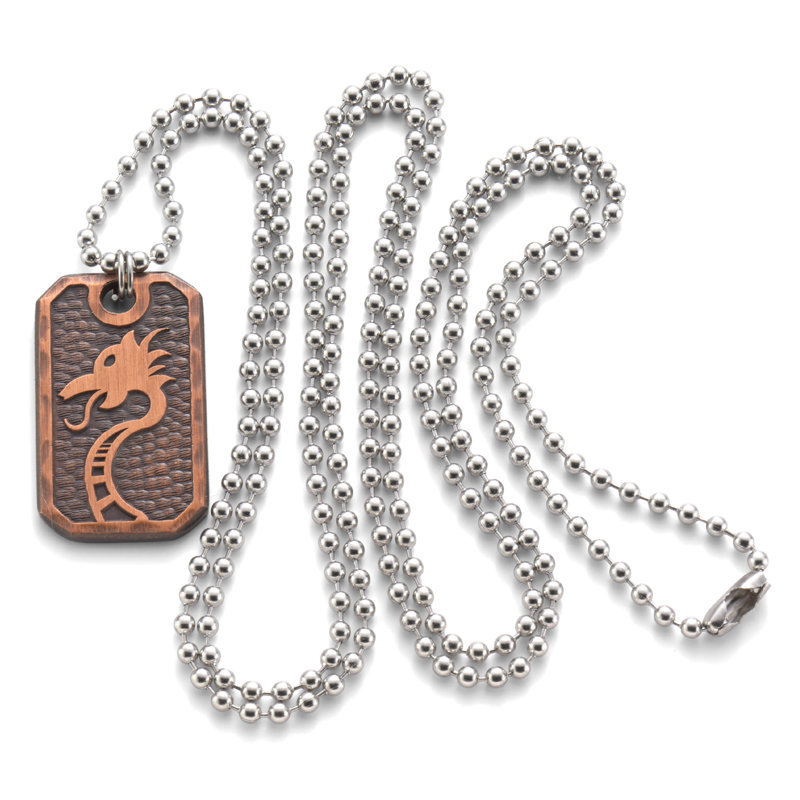 ---