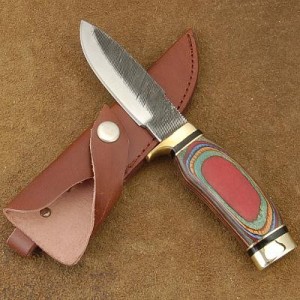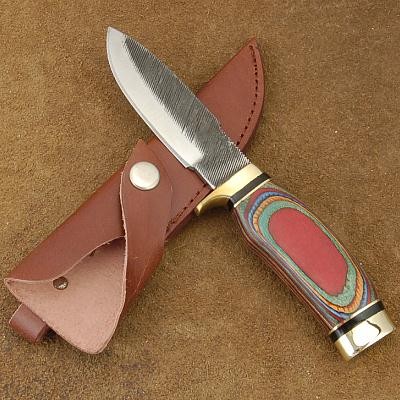 There's nothing like finding that perfect knife with the right blade shape, handle size and original look that fits your predilection.
This is one reason why custom knife makers tend to do great business selling knives around the world.
The Chicago Tribune recently published a profile of a knife maker who turned a hobby into a successful worldwide business. Amazingly, the knife maker made his first knife out of an old file.
While making knives from scratch can be a tedious process, making your own custom knife from an old file is not overly difficult.
In fact, several very informative how-to articles lay out the process very clearly. The best article on how to make your own knife out of a file is written by Christopher Cody at Woods Monkey.
The process is straightforward but requires some tools, such as a hack saw, bench grinder, scroll saw, belt sander and drill.
To give you a general idea on what's required, here are some of the steps in the process.
1. Find an old steel file and anneal it
Once you've located a steel file, you need to anneal it. To do this heat it until it's glowing yellow-orange either in a barbecue or fire pit and let it cool slowly. This helps soften the steel of the file.
2. Shape the file into a knife blank
After it's cool, sand the file and cut out the knife shape with a hacksaw. Remember to also cut out an area for the handle.
3. Forge the knife
Forging the knife requires extreme heat during the hardening process. You heat the knife until its magnetic properties are completely gone and then cool it rapidly in a liquid.
4. Clean and temper the blade
Temper the blade with a torch by running the fire evenly along the blade. Be sure not to overheat it.
5. Attach a handle
You can get creative with the handle, but you want to make sure the handle is very secure by using an epoxy and preferably screws to keep it in place.
Making a knife this way is a very rewarding experience but requires extreme caution and concentration. For a more detailed step-by-step instruction, read this article.