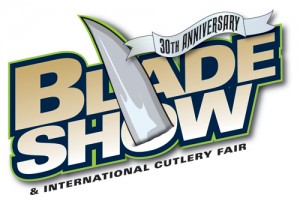 Blade magazine will host its 30th annual Blade Show from June 10-12 in Atlanta, Georgia.
If you've never been before, the Blade Show is essentially the Super Bowl of knife collecting; if you have the time, it's definitely worth checking out.
The event, which will be held at the Cobb Galleria, is the "world's largest combined show of handmade, factory and antique knives."  It will feature 700 tables and approximately 175 factory booths.
An award for the 2011 Knife-of-The-Year will be given for factory knives and there will also be inductions to the Blade Magazine Cutlery Hall-Of-Fame.
Other highlights are: the 9th Annual BLADE Show World Championship Cutting Competition, forging demos and seminars on how to collect and make knives.
Also, this year, the first Tactical Gear Expo will take place in conjunction with the Blade Show.  The expo will feature pretty much everything a survivalist or serious outdoorsman could desire, such as survival clothing, firearms and accessories, survival knives, hydration equipment, flashlights, riot control equipment, optics and more.
A ticket to either show will get you entrance to both.