Looking for a stellar gift for your girlfriend or wife?  If you're tired of doing the standard flower, candy, mediocre-looking necklace routine, then consider giving the love of your life something a bit sharper: a knife.  Here are four knives that are especially popular among the fairer sex.
(1) Schrade Primos Linerlock Folder Knife with Drop Point Blade and Pink Aluminum Handle

This sweet-looking, single-blade, folding pocket knife will make any woman swoon.  It is made of stainless steel and weighs in at a svelte 3.2 ounces, making it convenient to carry almost anywhere.  The knife has a liner-lock closing mechanism and its handle is made of anodized aluminum.
Price: $18:99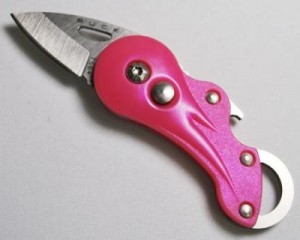 This a great blade for gals on the go.  Small, safe and convenient, this key chain knife has a small blade and a bottle opener.  It's great for opening boxes or cracking a cold one.
Price: $13.99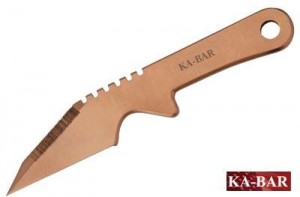 BOGA stands for "Back-Off, Get Away," which is what this knife is designed to make attackers do. Made of stainless steel and featuring a drop-point blade, this knife can be an important tool for fighting off an attacker if need be. It features a hard plastic sheath and metal clip.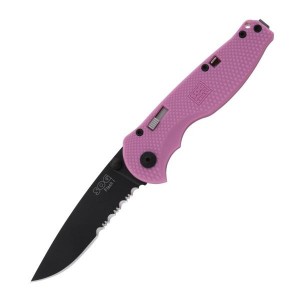 The Flash is just as slick as its name. With lightning-quick blade access from its powerful piston lock system, this blade pops out at the touch of a button.
Other features are a pink glass-enforced Zytel handle and a 1/2 serrated Satin finished blade. Flash knives also come with a reversible bayonet mounted clip that provides for extra discreet carrying.
Price: $45.99
The Bottom Line on Women's Knives
Women also dig many of the same knives as men, but the blades above have a few extra special features that make them more suited for females.  If your girlfriend isn't into knives, you could always buy one for your sister or your mother.  You could also find a new girlfriend.