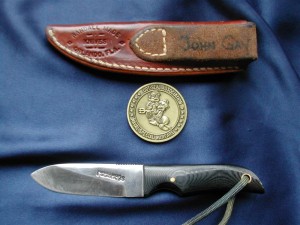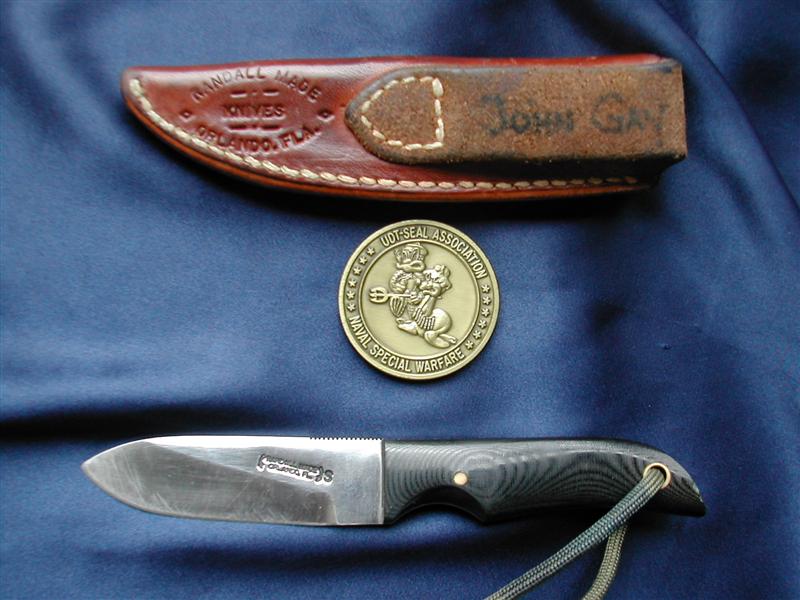 I think it's obvious to say that war is dangerous. That's where tensions are always high, lives are at risk and sheer survival is the number one priority.
So, it's probably no surprise that in wartime situations, knives have a greater propensity to save lives than in everyday situations. However, this next story in our series Knives Save Lives shows just how carrying a knife and having a lot of luck can save a life.
It begins in October of 1993 during the Battle of Mogadishu when two Black Hawk helicopters were shot down. For anyone unfamiliar with this story, I recommend the film or book Black Hawk Down, which details the skirmish between United States military and Somali militia fighters who were loyal to the Somali president.
Navy SEAL John Gay was part of the operation to recover the crew of the helicopters. As bullets were flying, Gay valiantly carried out his mission until he was struck by an AK-47 round.
For most people, if they're shot with a bullet in the hip, it could be devastating, but in battle, any serious injury could be fatal because of the presence of an enemy. However, Gay went relatively unscathed thanks to the presence of his Randall Bowie knife.
During the firefight, his knife caught the bullet and prevented it from seriously injuring him. The bullet shattered the blade causing fragments to enter his skin, but the knife stopped the bullet from going into his leg.
Had he not been carrying his knife, there's no doubt he would have been shot and potentially gravely wounded.
It was this bravery, luck and valor that kept Gay fighting that day and eventually earned him a Bronze Star with Valor Device.
Even though something like this would likely never happen outside battle situations, large knives can actually stop bullets.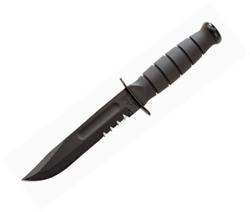 A similar situation happened in Vietnam on February 5, 1970 when Lance Corporal Tommy Sexton was the only one of his recon team to survive a firefight. The reason he survived, of course, was because his KA-BAR knife stopped a bullet from hitting his chest. This Bowie knife blog (which also have other examples of knives stopping bullets) has a quote from Sexton about that day:
"When they opened up on the team, I was in a kneeling position and immediately began firing back. Suddenly I felt a round strike me in the chest. It sent me twisting to my left, and as I turned back into my original position, I reached over to grab my knife out of its scabbard, only to discover that I now had half a knife. The bullet that hit me had gone through the day-night flare that was taped to the sheath of the K-Bar, which was positioned upside down on my shoulder harness for a quick release. The bullet had broken the steel blade of my knife in two."
Even though you may never be in a situation where a knife is needed to stop a bullet, this just shows yet another way that knives save lives.