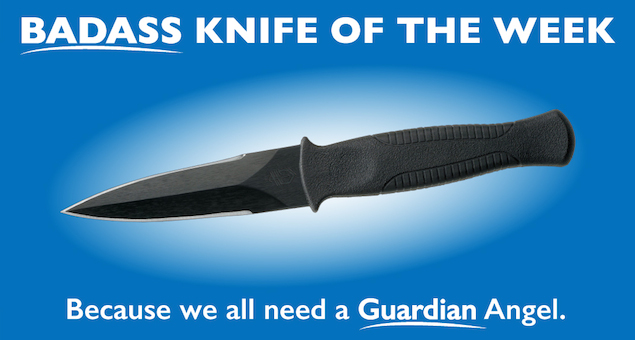 It's always important to have a backup plan. If you don't get accepted to your desired college, you pick a backup school. If you lose your keys, you have a backup pair hidden under the mat. So why not have a backup knife?
Enter this week's badass knife: the Gerber Guardian Back-up.
This double-edged boot knife is Gerber at its best. At an overall length of 7.21 inches, the Guardian Back-up will definitely have your back when you need it most. It features a 3.41-inch spear point blade with a non-reflective black coating and a nice Santoprene-covered nylon handle.
Although you should never judge a book by its cover, the look of the Guardian Back-up is impossible to ignore. The strong black paint job and aggressive lines of the symmetrical knife give it an intimidating look no one will want to mess with.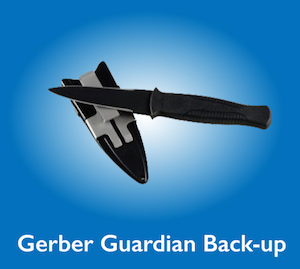 They key to any successful boot knife, however, is the sheath. The included molded plastic sheath of the Guardian Back-up does not disappoint.
Versatile enough to clip to your boot, belt or strap, the knife will always be close at hand. Even more important is the adjustable withdraw tension on the sheath, which allows you to modify it to your preferences.
We all need to have a backup plan for when life throws us a curveball, and you won't find a more reliable backup than this boot knife.
Want to know more about the latest Badass Knife of the Week? Check out the Gerber Guardian Back-up product page.
---